Tags help to identify and filter contacts, projects, products, users, suppliers, and files easily. One contact may have an unlimited number of tags; however, a product can have only one tag. If there are many tags, it's wise to group them for easier management and reporting options.
For example, you can create tags for area of activity, location, language, and turnover. Or create user tags to identify team members with different skill sets. A tag can be anything deemed valuable for your company.
To create tags, go to Settings > Site settings > Tags and relations. Click on Add tag, or to create a group, click Create group.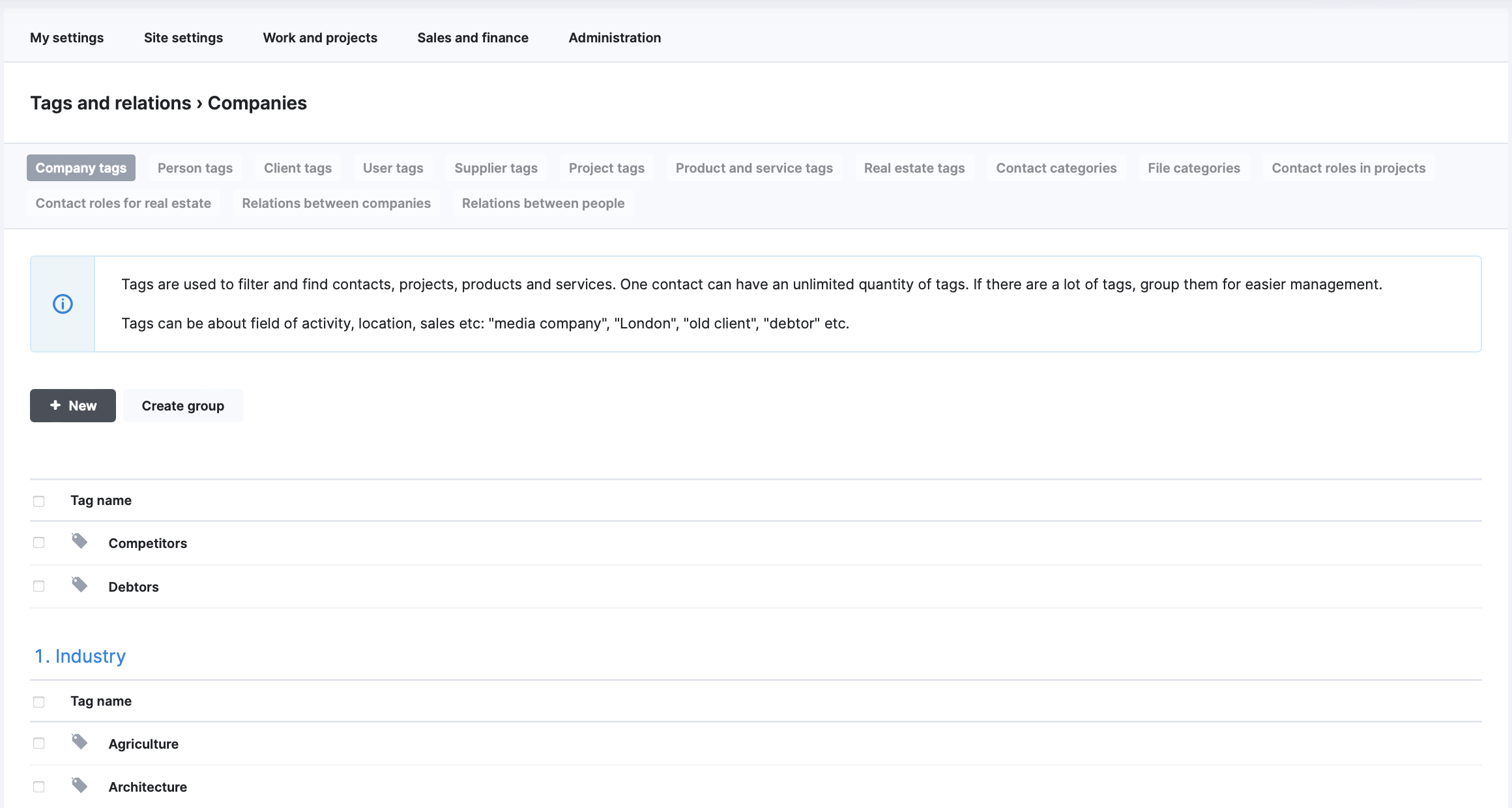 Contact tags (and supplier tags, if the contact is in the suppliers' list), for example, can be added to a contact from the contact card. Just select the relevant tags.

User tags, on the other hand, can be added to different users from their user profiles with the relevant administrative rights. You can use these tags to filter out users with specific skills, for example, in the task list, calendar or in the Planner.

Note! Instead of creating tags and tag groups one by one in Scoro, you can easily import tags and tag groups to Scoro (but also export the existing ones, if needed). You can import your tags under Import/export > Tags and relations. Just upload your import file, and you're good to go. To export tags, first, select the relevant tags or entire groups under Site Settings > Tags and relations, then click Export.

Note! When filtering any list with tags and selecting multiple tags at once, Scoro will filter out only the results that have all the chosen tags attached to them. It's also clever to use bookmarks to make your life a lot easier.
See also: