To add a new user account, go to Settings > Administration > Users & Groups and click on Add user.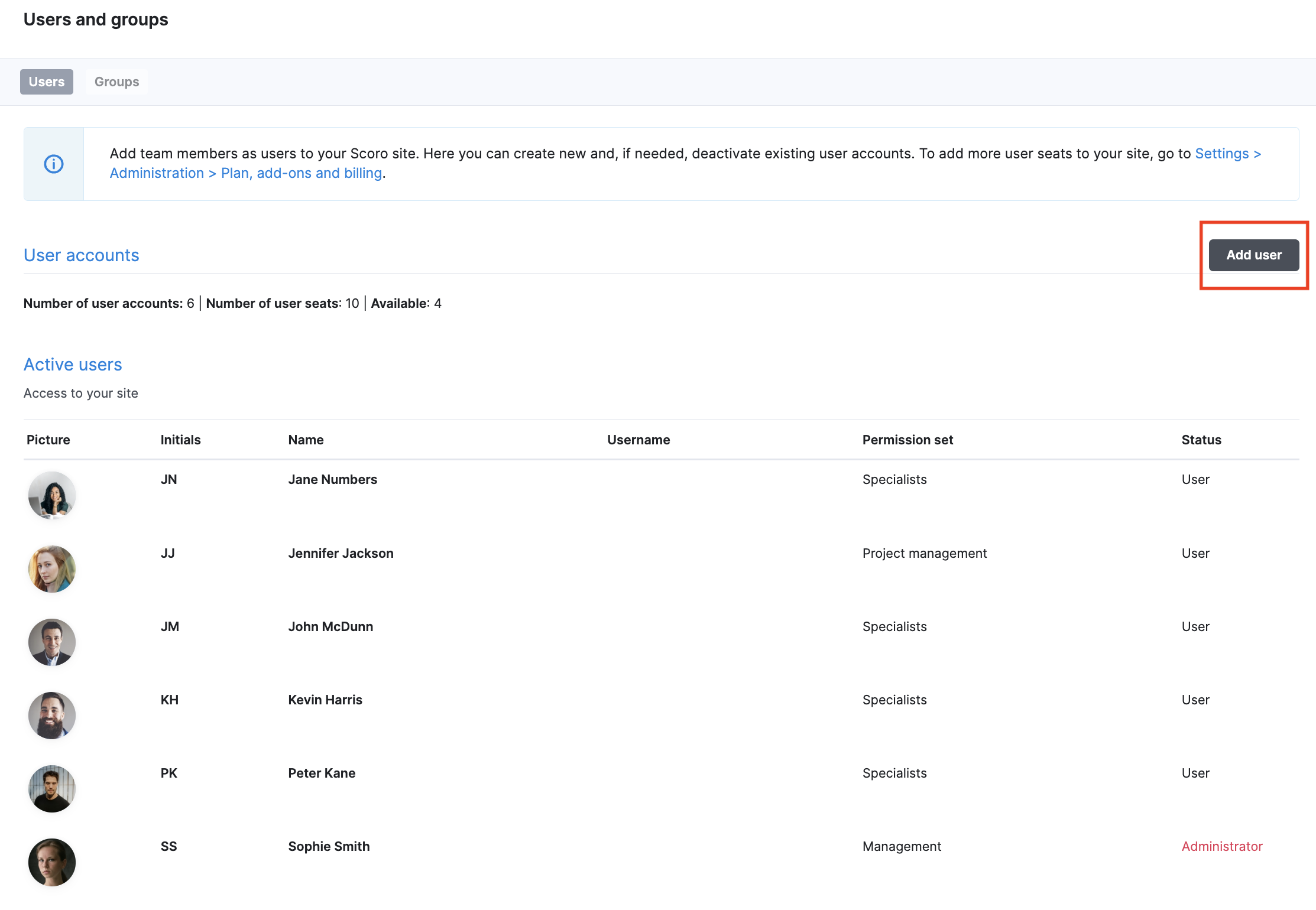 Fill in the user account details. We suggest you also upload a picture for every user. That way, it's easy to recognize users, for example, under different group events. Each user can edit their profile details later on.
Define their access rights by assigning a permission set. Read more about permission sets and how they work.
In addition to choosing a permission set for the user, also decide whether the user has administrator rights or not. Site administrators have the right to create user accounts, assign permissions to others, and manage the subscription of the site.
If you've enabled roles for your site, you also need to assign the user to a role. Read more about roles.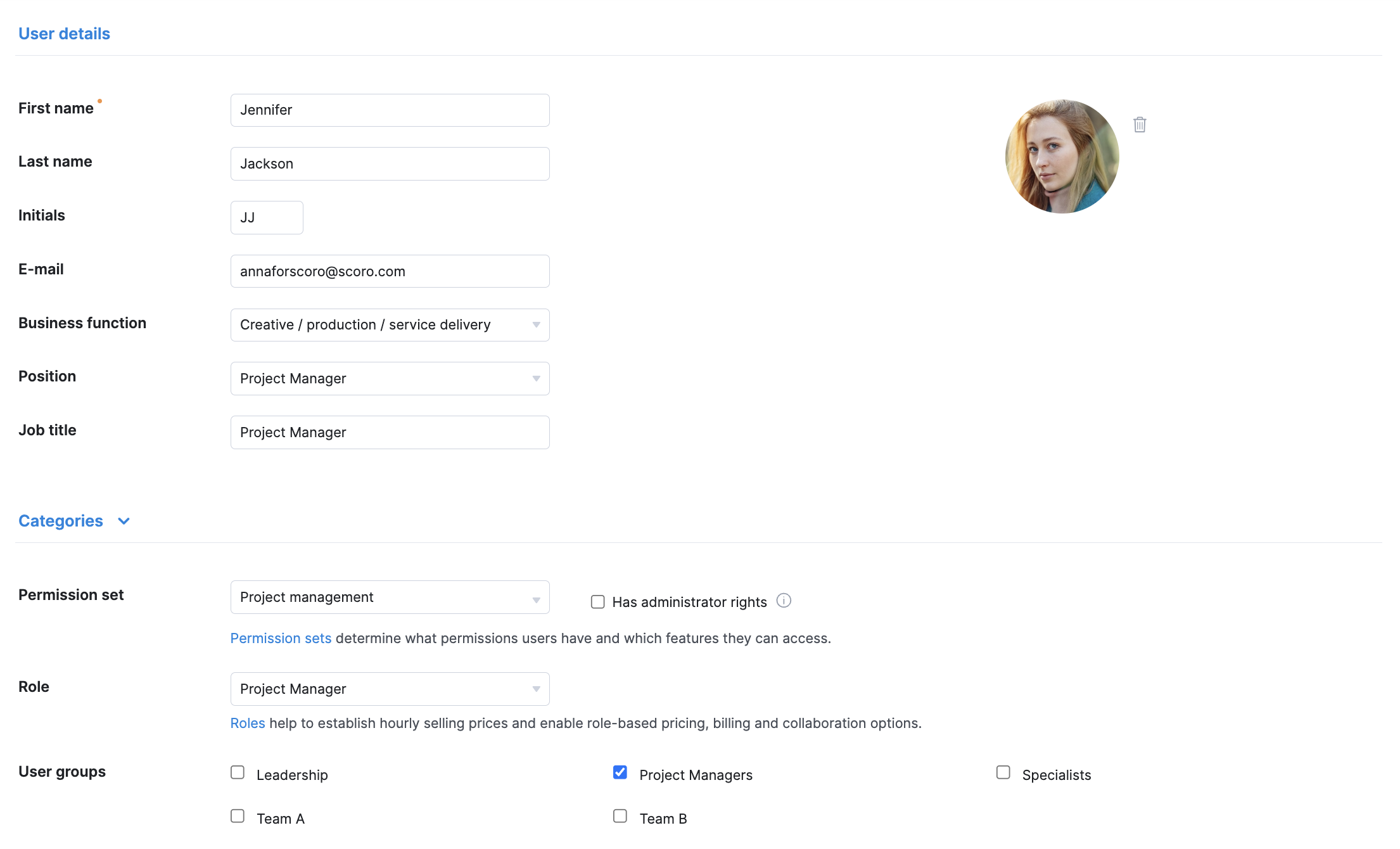 The account is marked active when creating it. The information of the account created will be sent to the user's e-mail.
An account cannot be deleted in order not to break links created with the user, but you can mark an account inactive by switching the toggle off. The user will not be able to log in anymore, but the history of user activity remains in the system. When a user account is marked as inactive, this user seat becomes available.