It is possible to group by custom fields in both the detailed work and the detailed financial report. This means that you are able to take out reports based on and grouped by the information that is entered into the custom fields that you have created in Scoro. Read more about how to create custom fields.
Only checkbox, drop-down list, date and relation type custom fields can be used to group in the detailed work and financial report.
The setting can be activated when creating or editing a custom field for modules which are the basis for the work and financial report - calendar, tasks, invoices, quotes and orders.

For example, head to Settings > Site settings > Custom fields and create a checkbox type of a custom field for the Invoices called 'Contract'.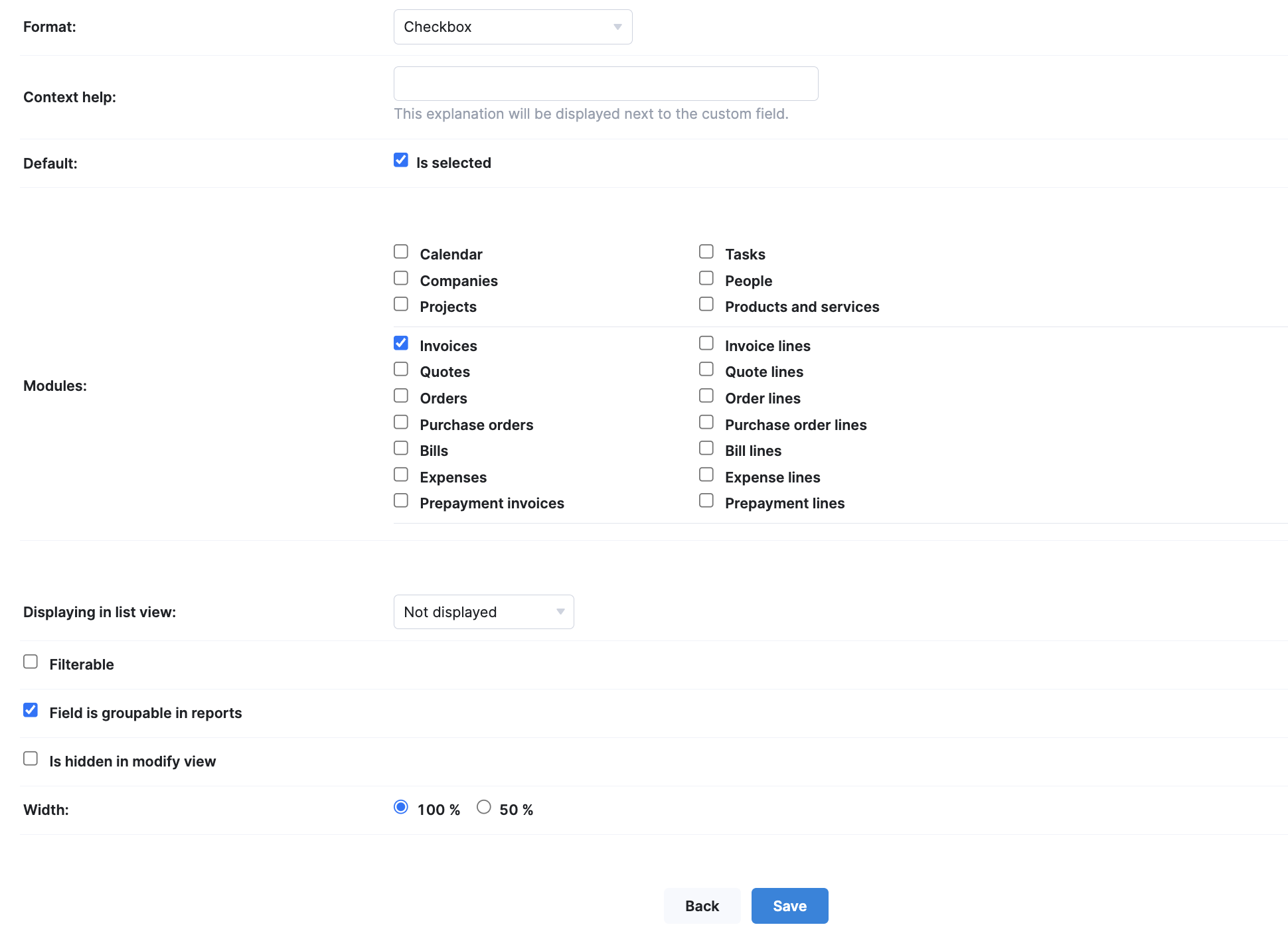 Once the setting is activated, 'Contract' will appear in the detailed financial report grouping possibilities.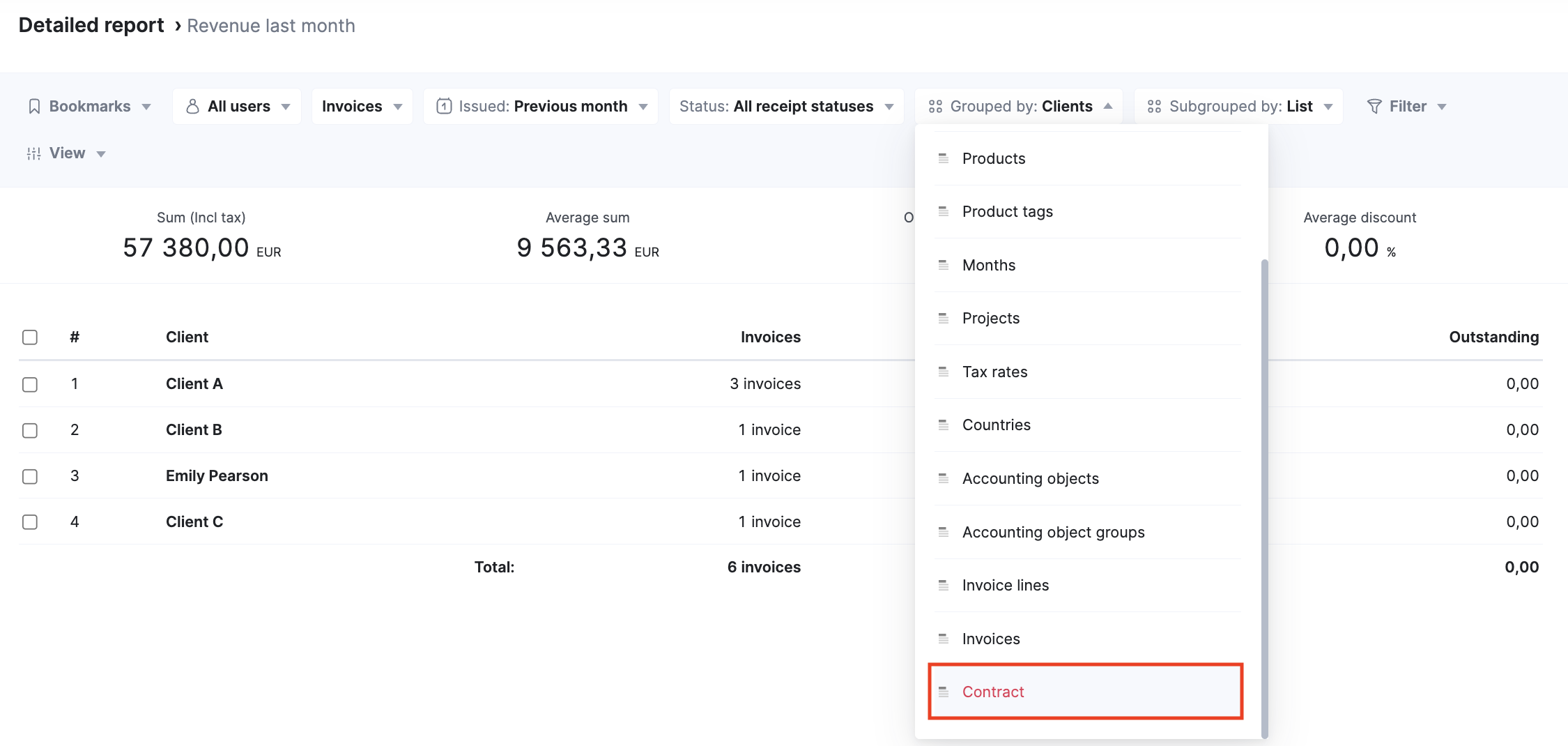 Choose this option to group the information in the report by the custom field.