Once you've compiled a quote and confirmed the scope with the client, you can easily automate the next steps of your workflow by using the data from the quote. This way all quote and project-related data is automatically interlinked – from tasks to financial documents – and feeds correctly into the Quoted vs Actual table as well as all the reports.
Simply use the Use data on quote... button on your quote to take the next steps.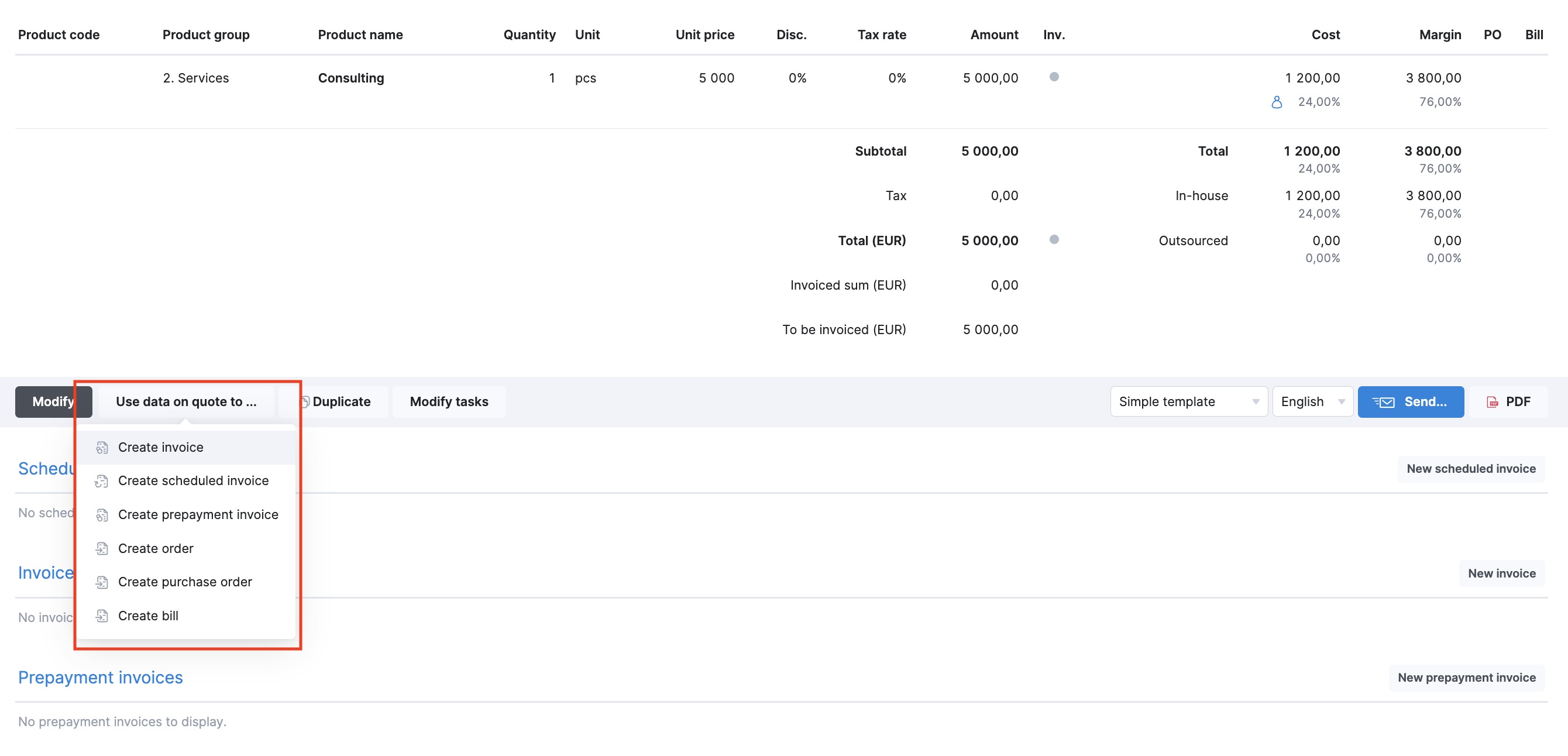 To learn more about each possibility, check out the related articles below.