When you joined Scoro, your site was filled with demo data to help you test various workflows and see the full potential of Scoro's reporting capabilities without the need to import/create months or years worth of data yourself. Before adding your processes and information to Scoro, we recommend deleting the demo data. This way, you can create a site that reflects your company processes from scratch.
Option 1: delete all demo data
You'll find the Delete demo data button when you click on your profile avatar on the right-hand upper corner of your Scoro site. If you click there, the site will be wiped of all data. This is the best option if you want to start using Scoro from scratch.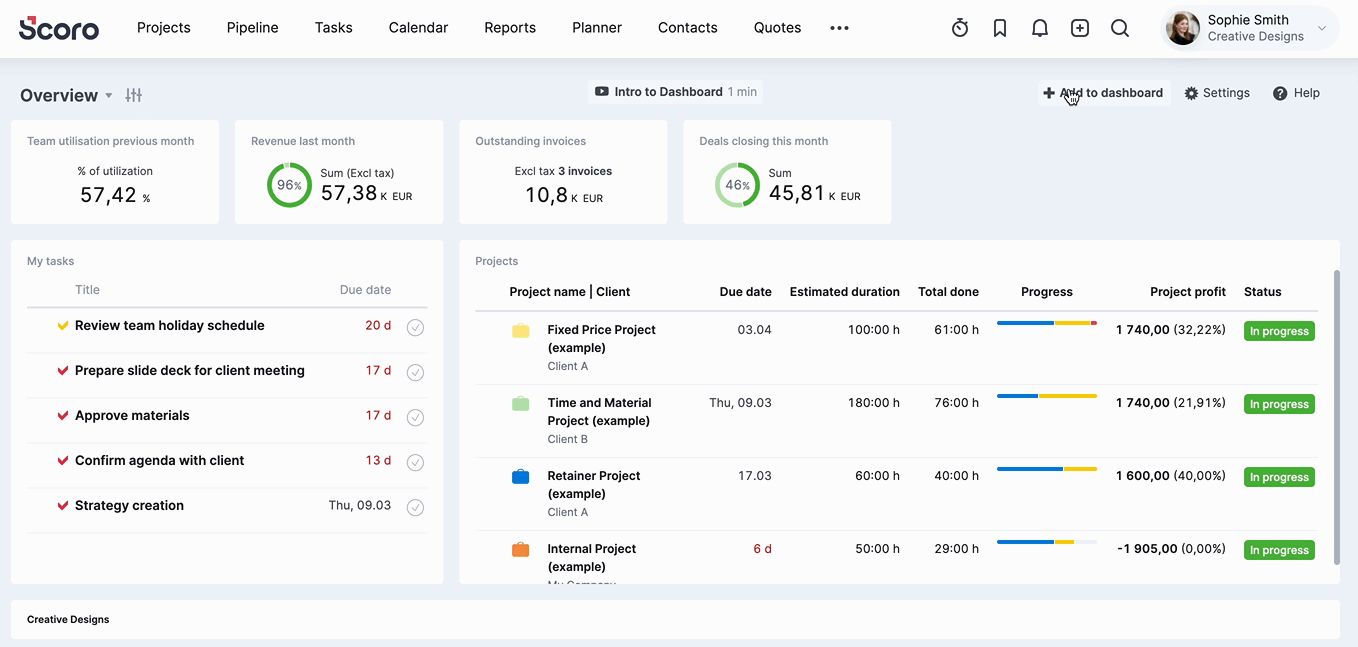 Option 2: keep some of the data
Suppose you found that the demo data reflect your industry and processes. In that case, you can keep some predefined information, like activity types and company tags, and delete the mock projects, tasks, events and users only.
To do this, Navigate to the Import/Export module. If you don't see it in the top menu, you can add it to your menu from Settings > My Settings > Menu.
Here you'll find two data types: General and User based objects.
User-based objects are all the demo users, documents, contacts, budgets, projects, activities, etc. We recommend deleting this set of demo data. You can do this by clicking on the bin icon next to it.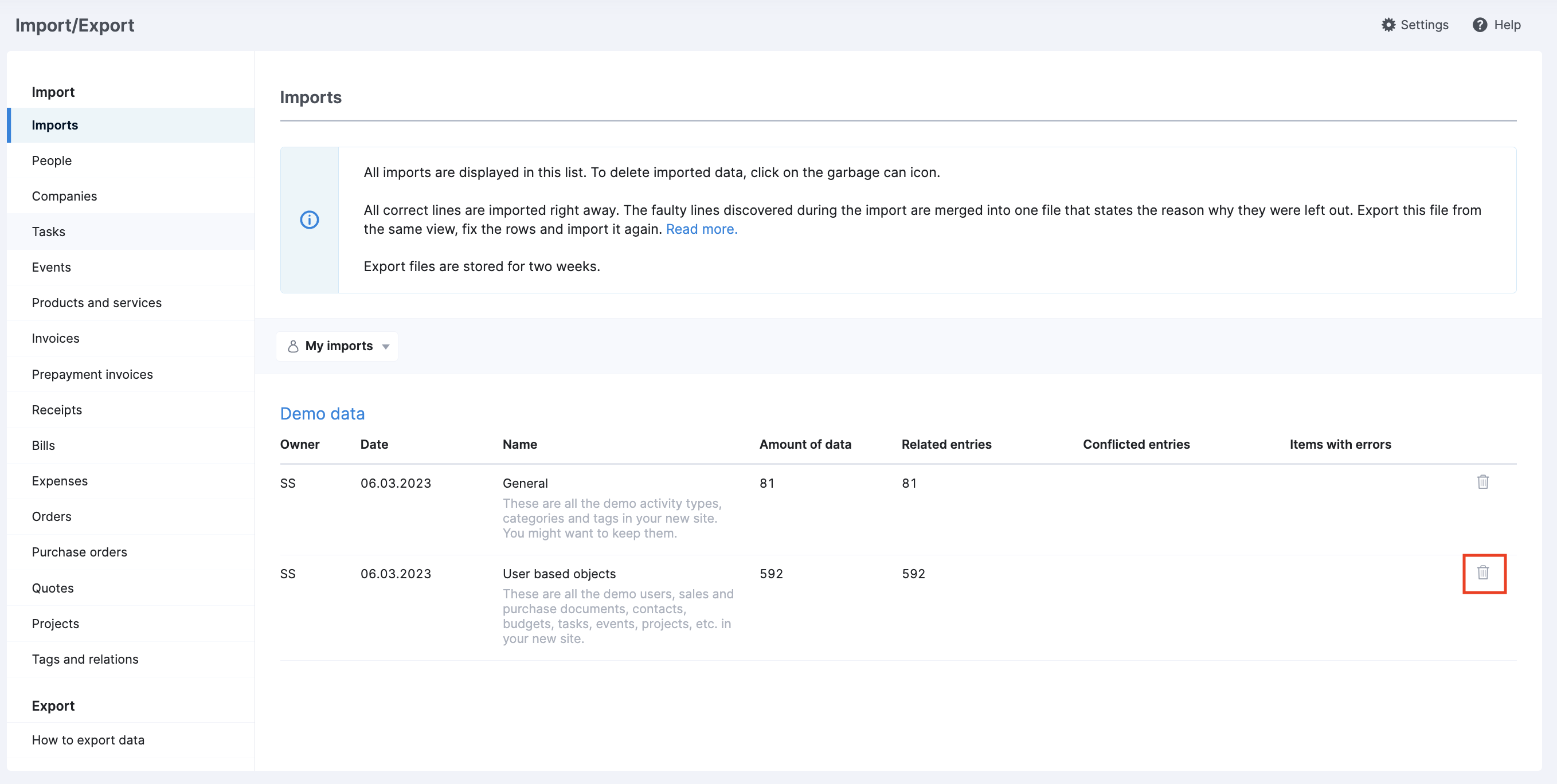 General objects are activity types, categories and tags. Keeping this demo data may be helpful in case they match your processes, or you just want to keep them for inspiration.
Once you've deleted all data or the selected demo data, move on to the next article and start adding your information and processes to Scoro.