If you have made imports, they will be displayed here with information on what and when was imported.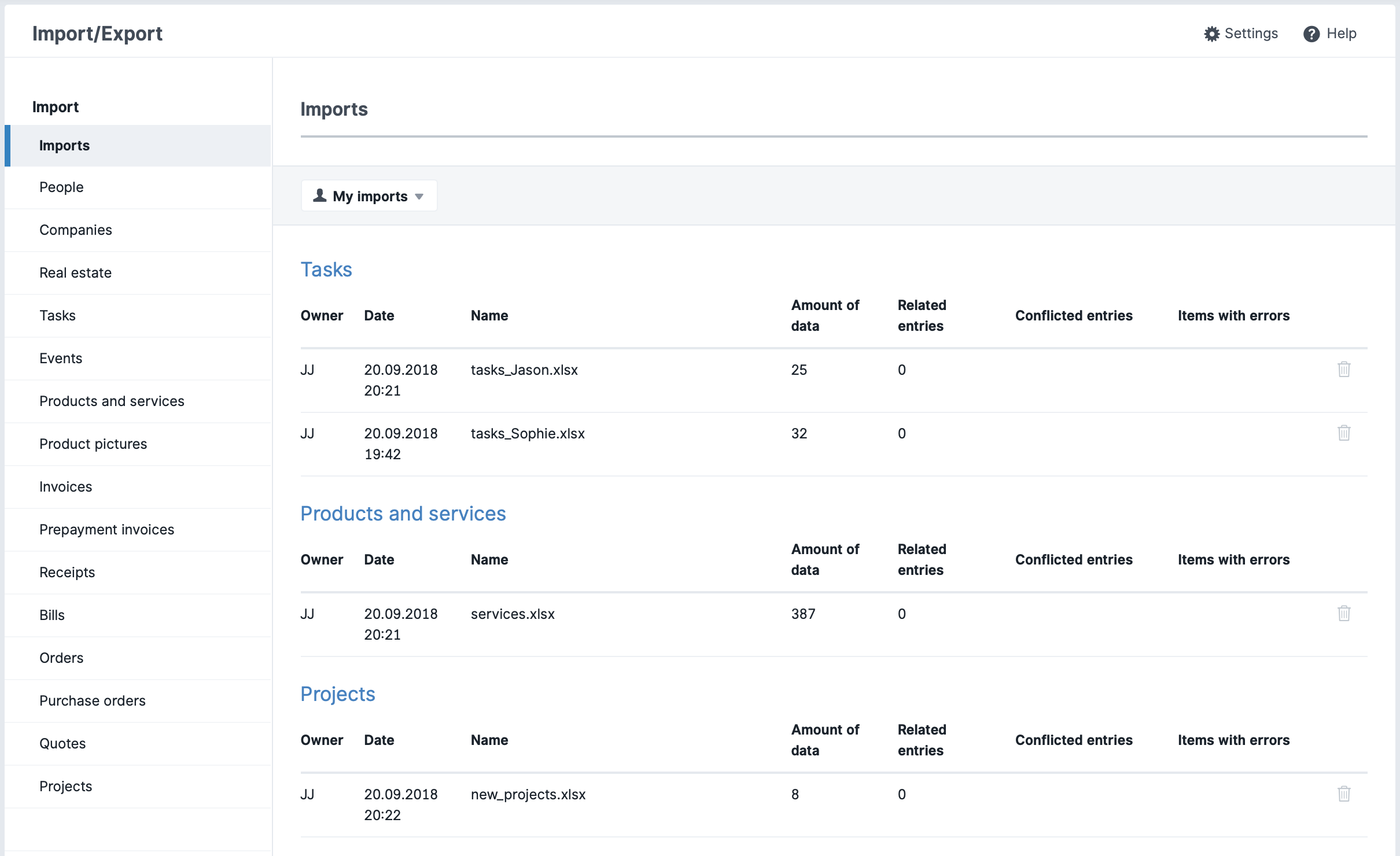 You can also delete import files by clicking on the bin icon on the import line.
Imports 14 days and older cannot be deleted, as the data might have been changed in the system, and the imported data must be deleted manually, if needed.
Note! When deleting an import file, all contacts that were imported with this file, are also deleted from the system. Contacts, that were updated with this import, will remain as they were after the import. A contact, that was created with this update, yet has been manually modified, is deleted from the system when deleting the import file.