Scoro helps businesses maximize their ultimate asset—time. Teams can sell, plan, track, and bill for their time in a single system. Meanwhile, company leaders can leverage real-time reports and forecasting tools to enable data-based decisions and proactive problem-solving.
Watch the video for a quick introduction to the critical insights Scoro offers at every stage of the journey— from the first hello to the final invoice. Prefer to move at your own pace? Read the GIF guide below. As you progress through this section of the Getting started series, we'll delve into more detail of the reports at your disposal and help you set them up in your site.
Sell it
You'll have a clear overview of your active sales deals in the Pipeline and see how each progresses. You can organize the view to quickly identify high-value opportunities or any bottlenecks in your sales funnel.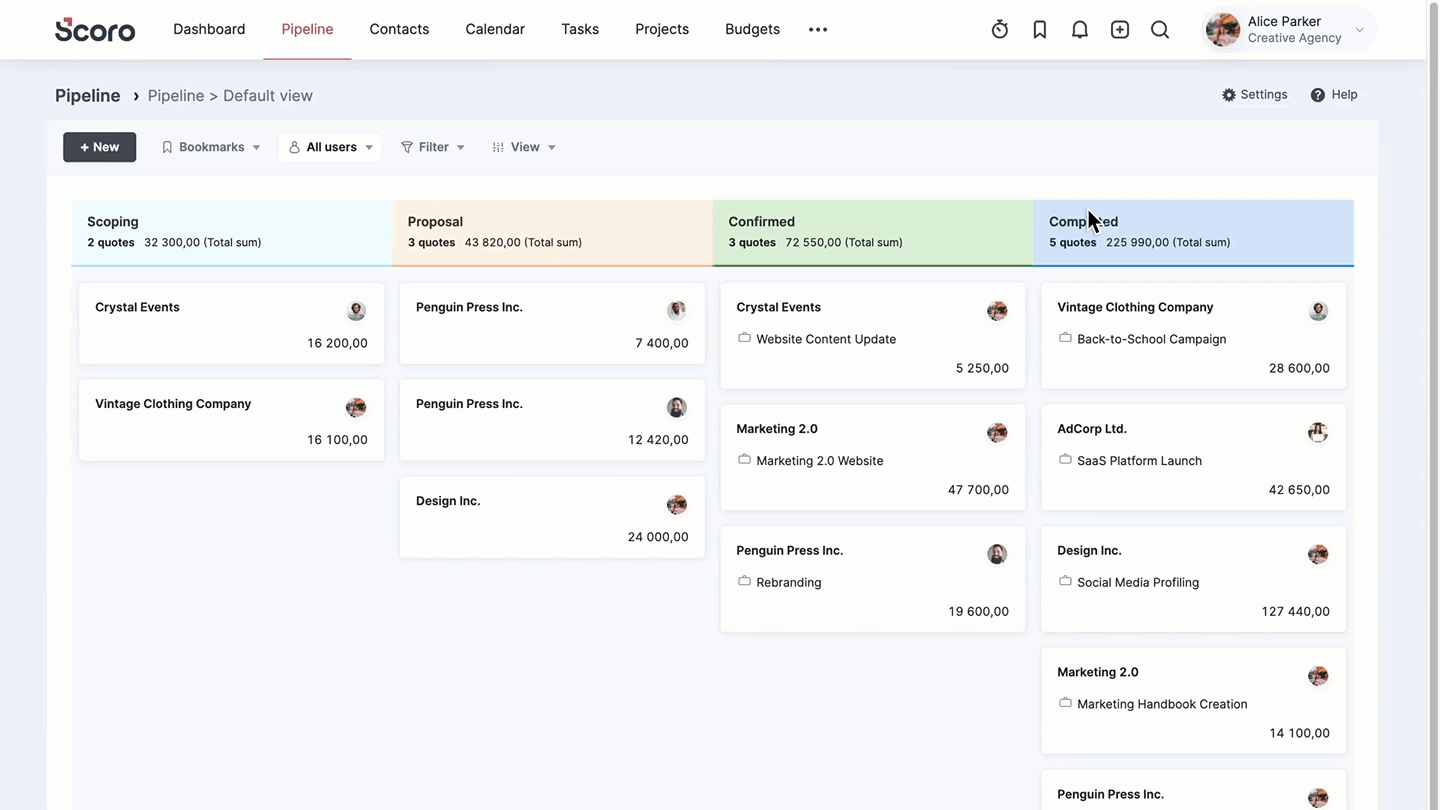 The same deals are also visible in the Pipeline report. This time organized by months and the expected closing date. This way, you can easily forecast the revenue and act timely if you need to find more business opportunities for a steady revenue stream.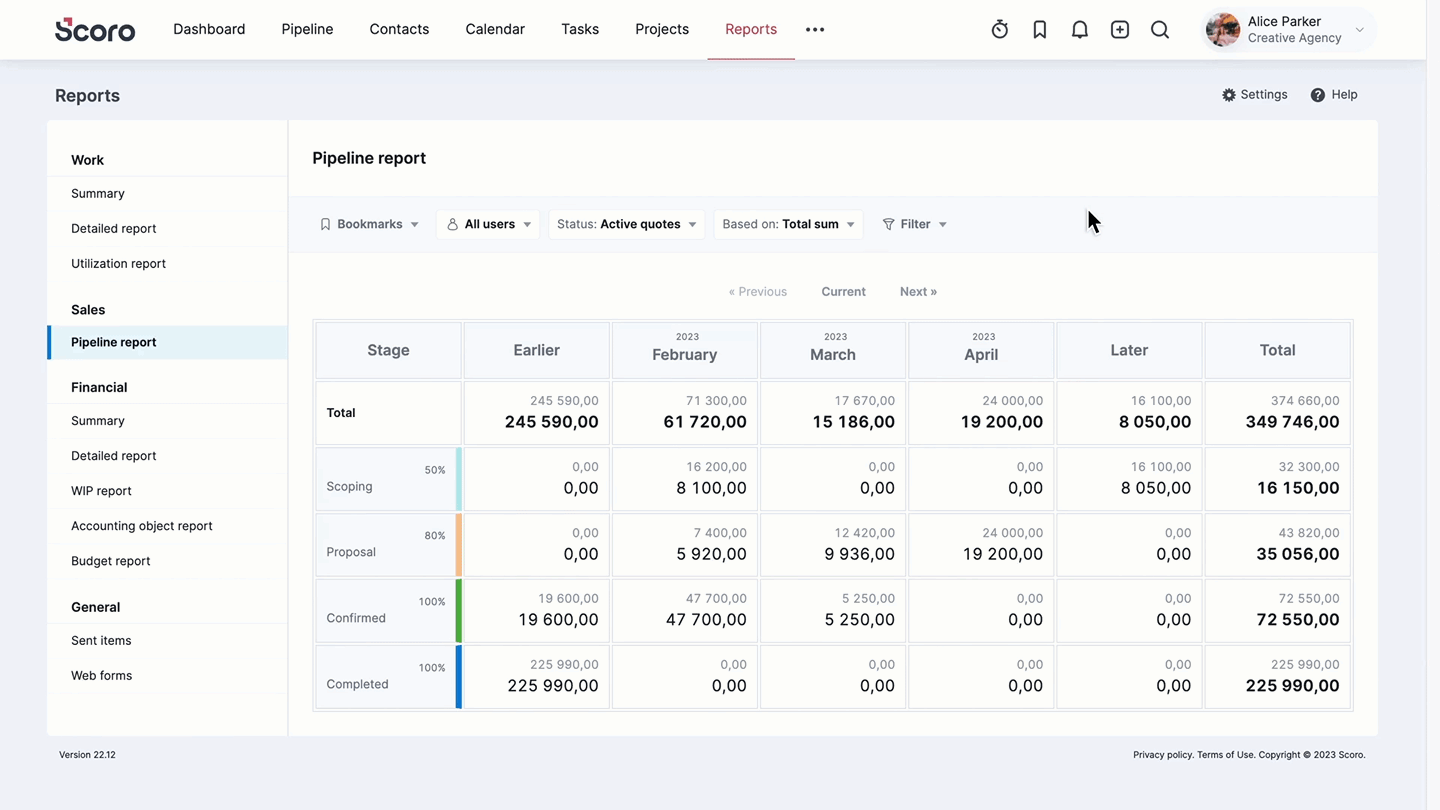 The Detailed Financial Report provides a breakdown of the business your team has closed in the current month, quarter or year. Here you can assess the performance of individual team members and the profitability of your services, clients and projects. With this valuable data at your fingertips, you can make data-driven decisions and decide which clients are worth pursuing, for example.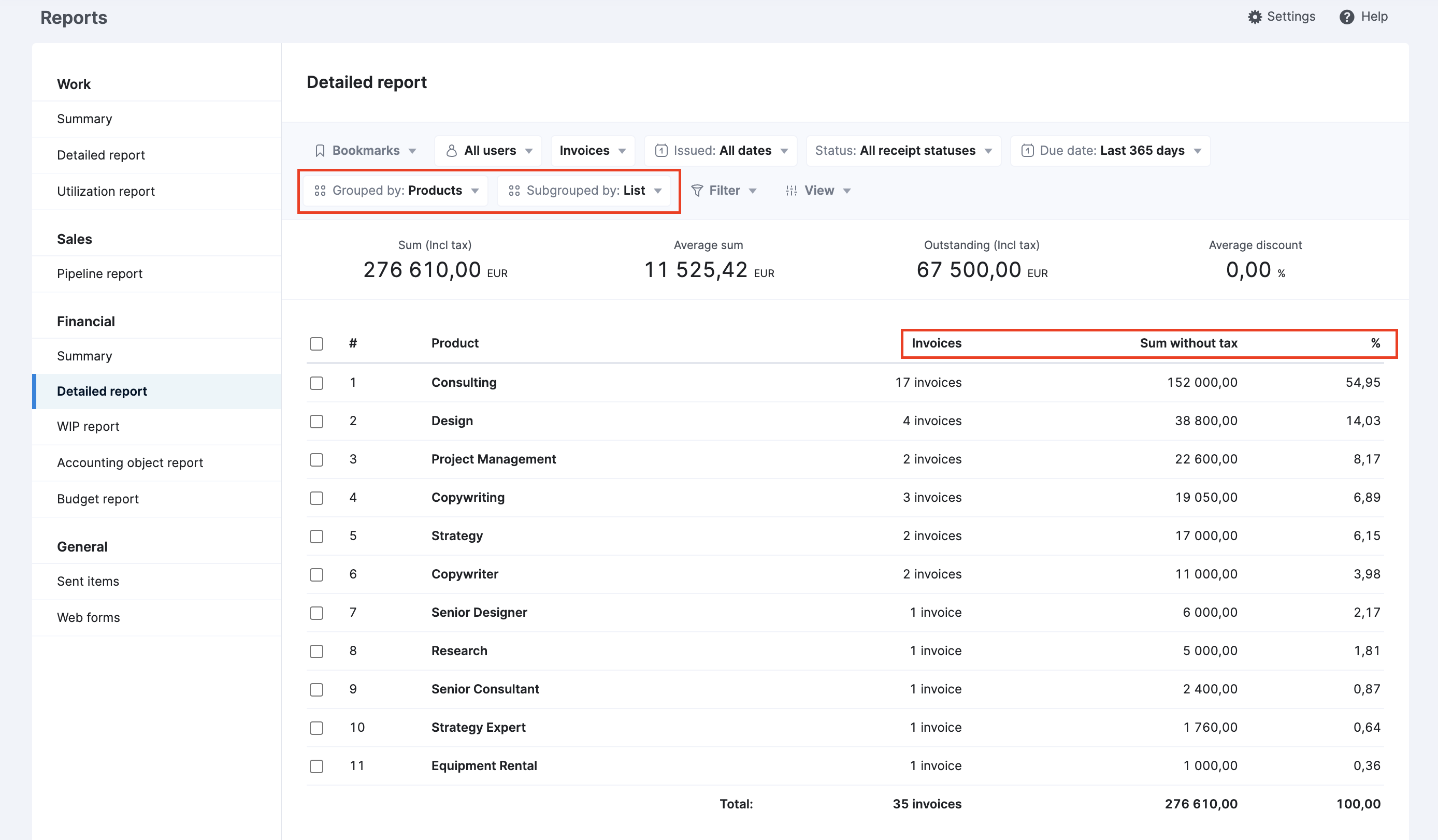 Plan it
You can use the Utilization report to get an overview of your team's utilization based on already planned tasks, events, and holidays. This allows you to quickly analyze your team's workload and identify available resources to ensure efficient project delivery.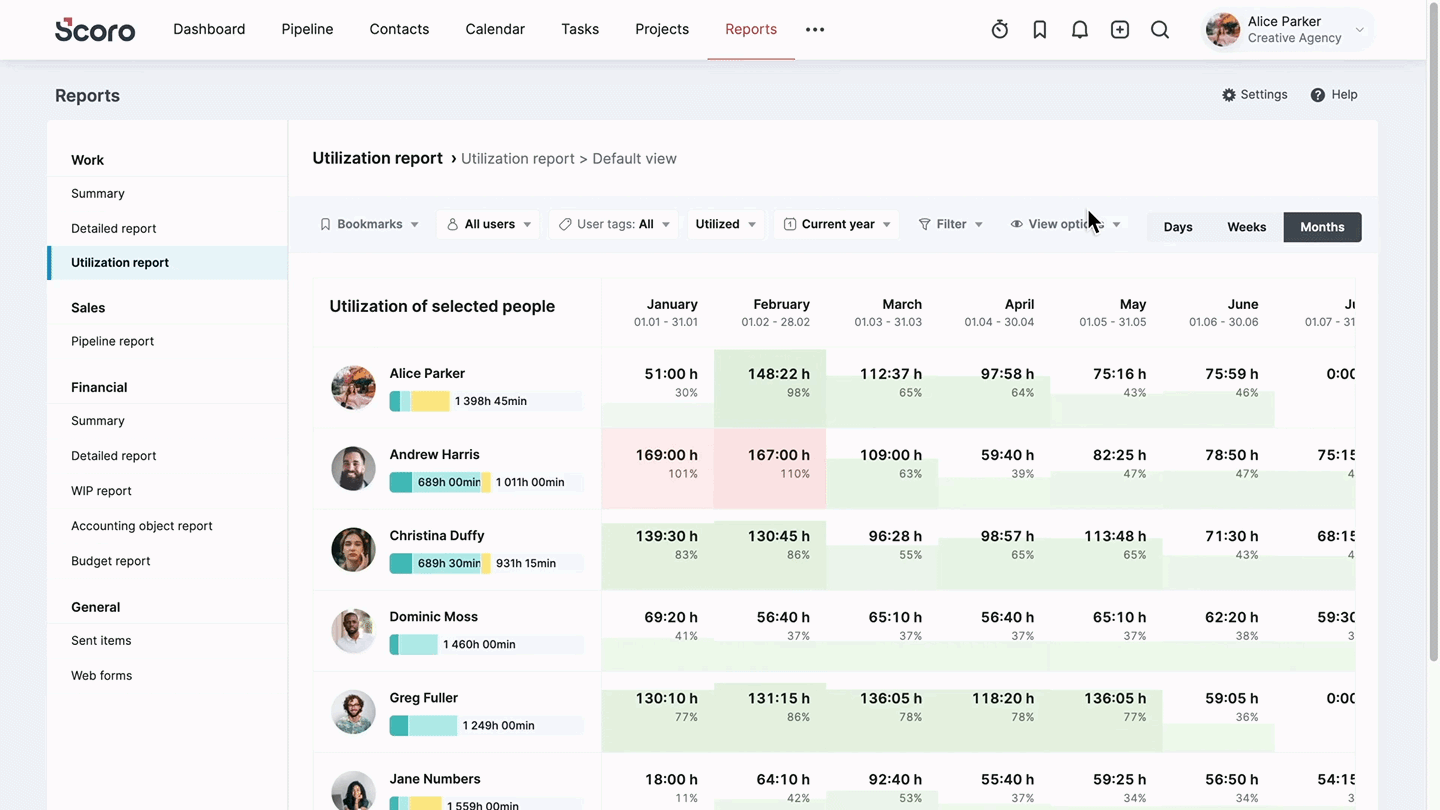 By monitoring the utilization forecast of upcoming periods, you can also decide whether to line up more work to keep your team occupied or hire additional staff to meet increasing demand.
Track it
To see if your team's time is used wisely, head to the Detailed Work Report. Here you can analyze how much time your team spends on internal versus client work and how profitable their activities are.
The Project portfolio view summarizes project time usage and financial performance and lets you easily compare the estimated versus actual results and quickly identify projects that need your attention.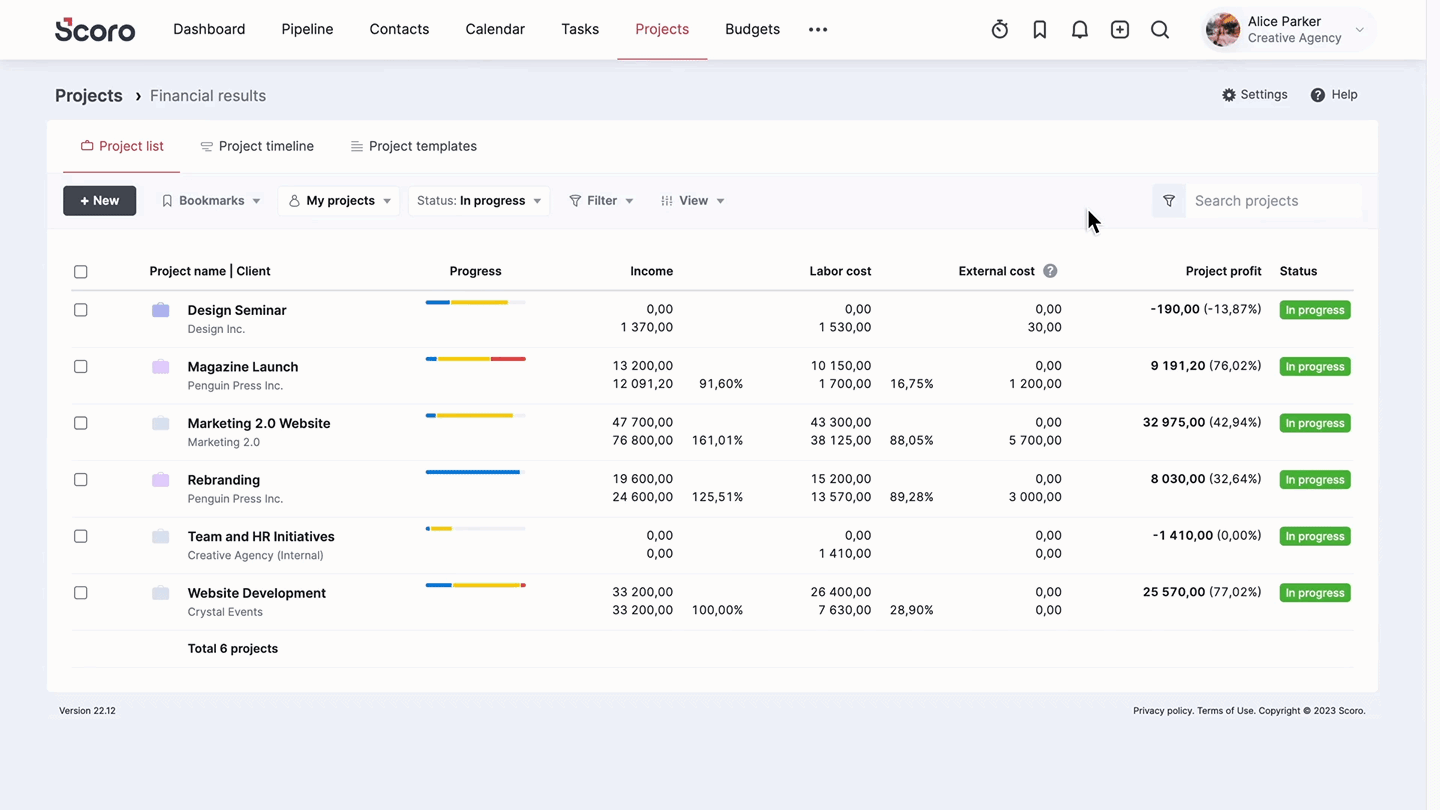 Bill it
Scoro's financial reports can help you understand if you're making enough profit across your project portfolio.
The project list view lets you see exactly which clients and projects drive your profits and what eats into your margins.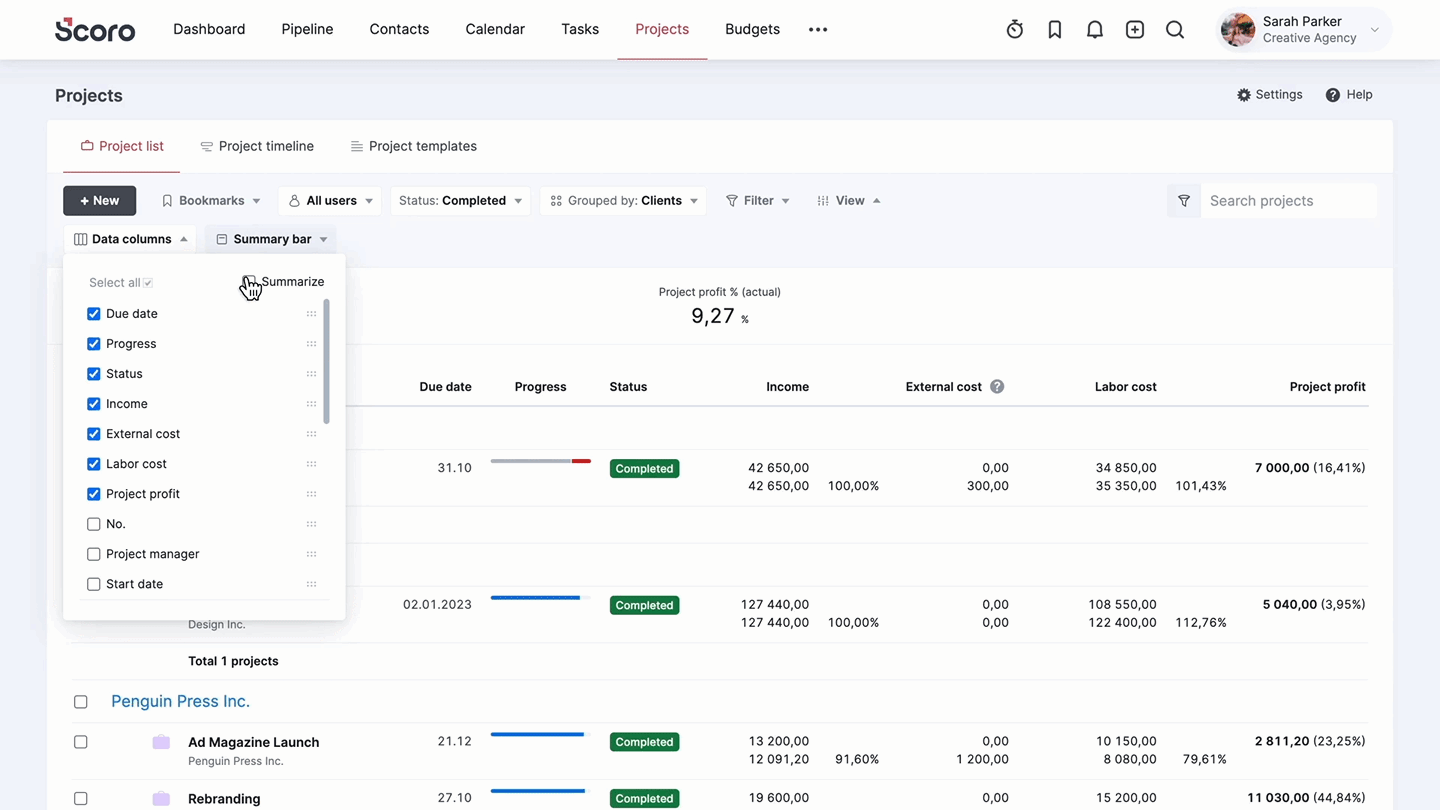 With the help of financial reports, you can predict future revenue streams and track your performance Month over Month or Year over Year.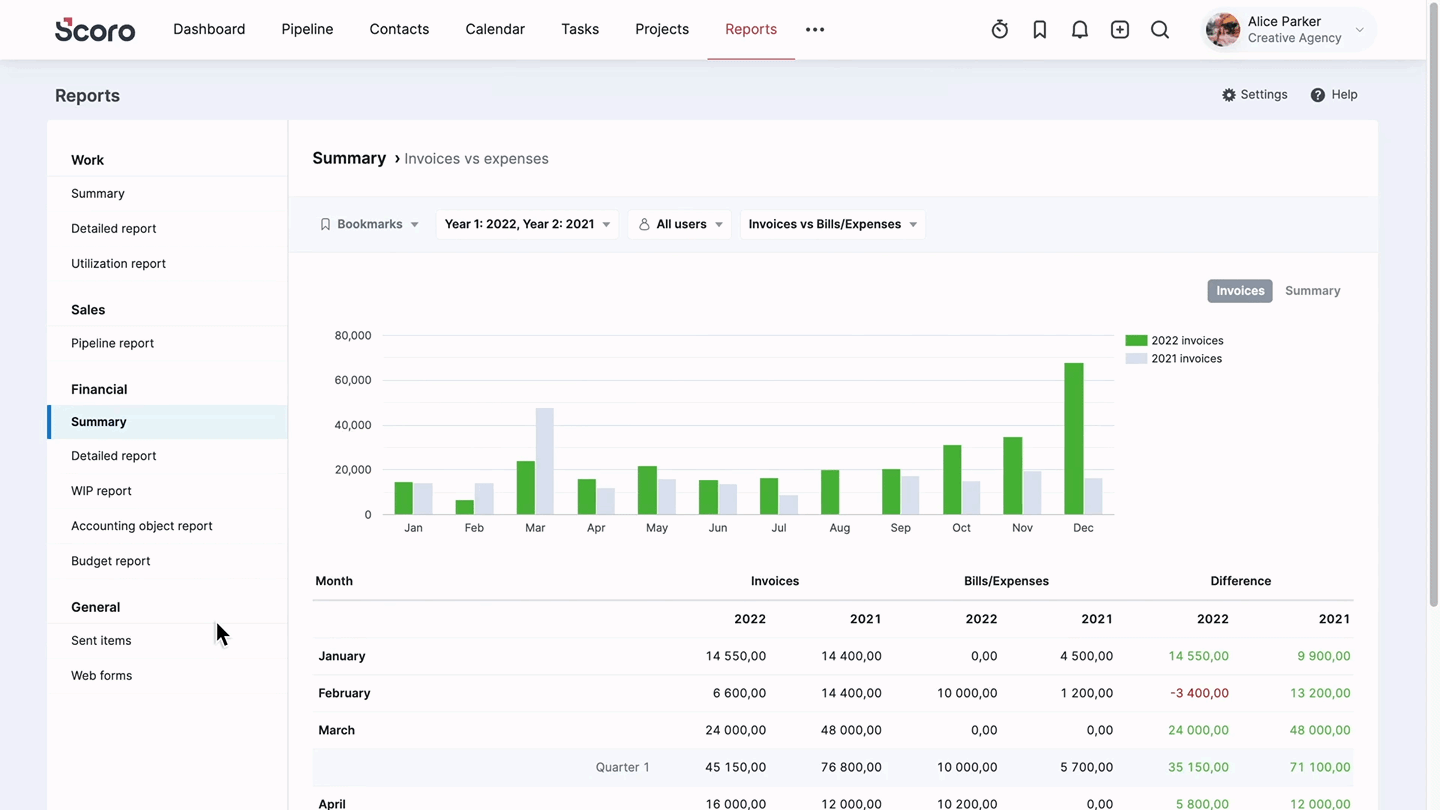 Keeping track of numerous metrics can seem overwhelming. That's why Scoro's dashboard lets you consolidate all the crucial reports in a single, organized view. This way, you can quickly prioritize pressing issues and make sure everything is running smoothly.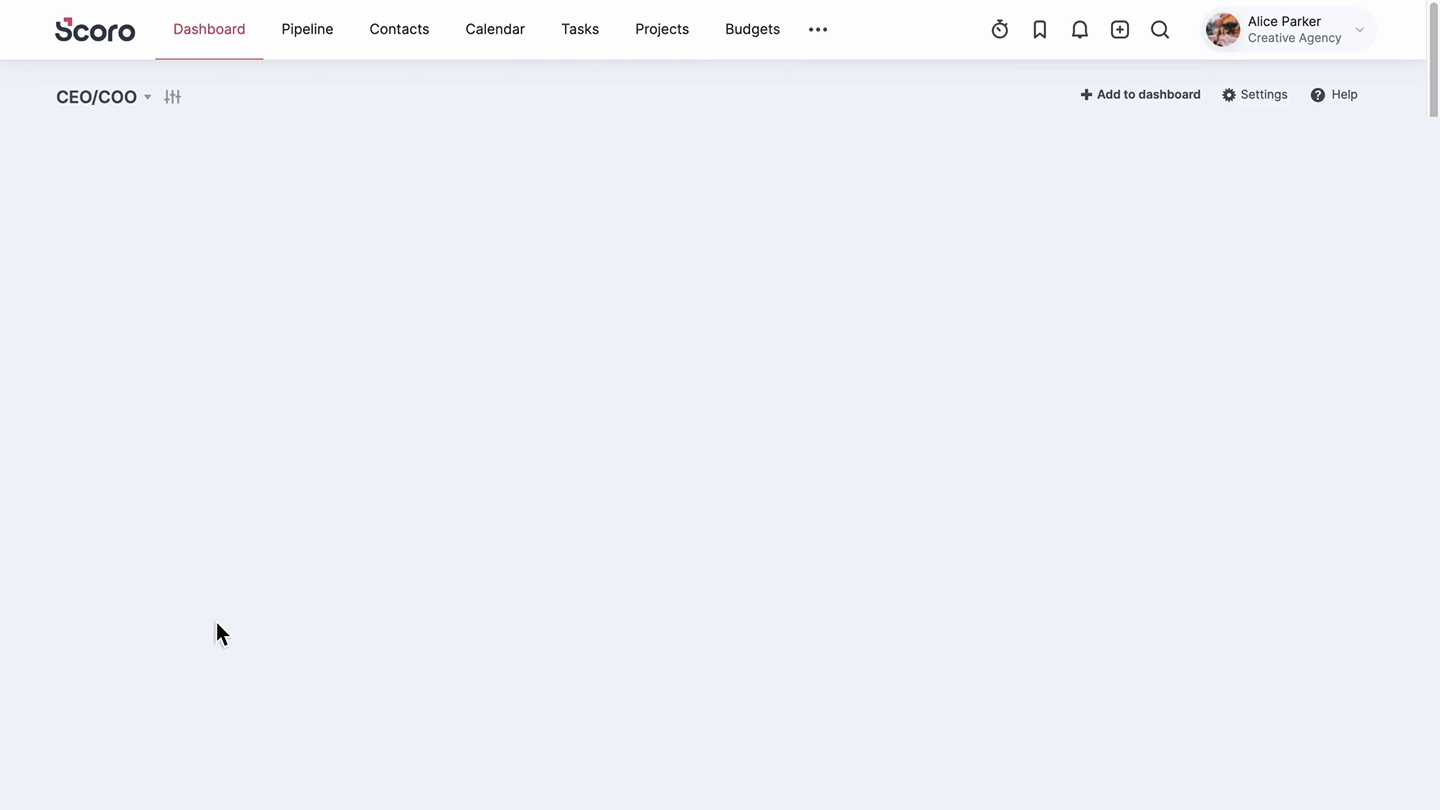 You've now learned about the essence of Scoro's reporting capabilities. If you are ready to delve into details, progress through this section of the Getting started series and set up the most essential reports for your business.