To check if your team has a healthy workload and if enough work has been planned for the coming periods, you can use Scoro's utilization report. Watch the video to learn how to use the report for better decision-making, or explore the GIF guide at your own pace.
Make hiring decisions
With the Utilization report, you'll see how much of your team's time is scheduled, available, and used efficiently.
Heatmap lets you quickly spot everyone's availability. Red signals if someone's overutilized, while the pale background indicates availability.
If you spot someone is overutilized, you can filter out teammates with similar skill sets and see if you can balance people's workloads by reassigning assignments. If there is no availability, you could consider hiring an additional team member or outsourcing the work.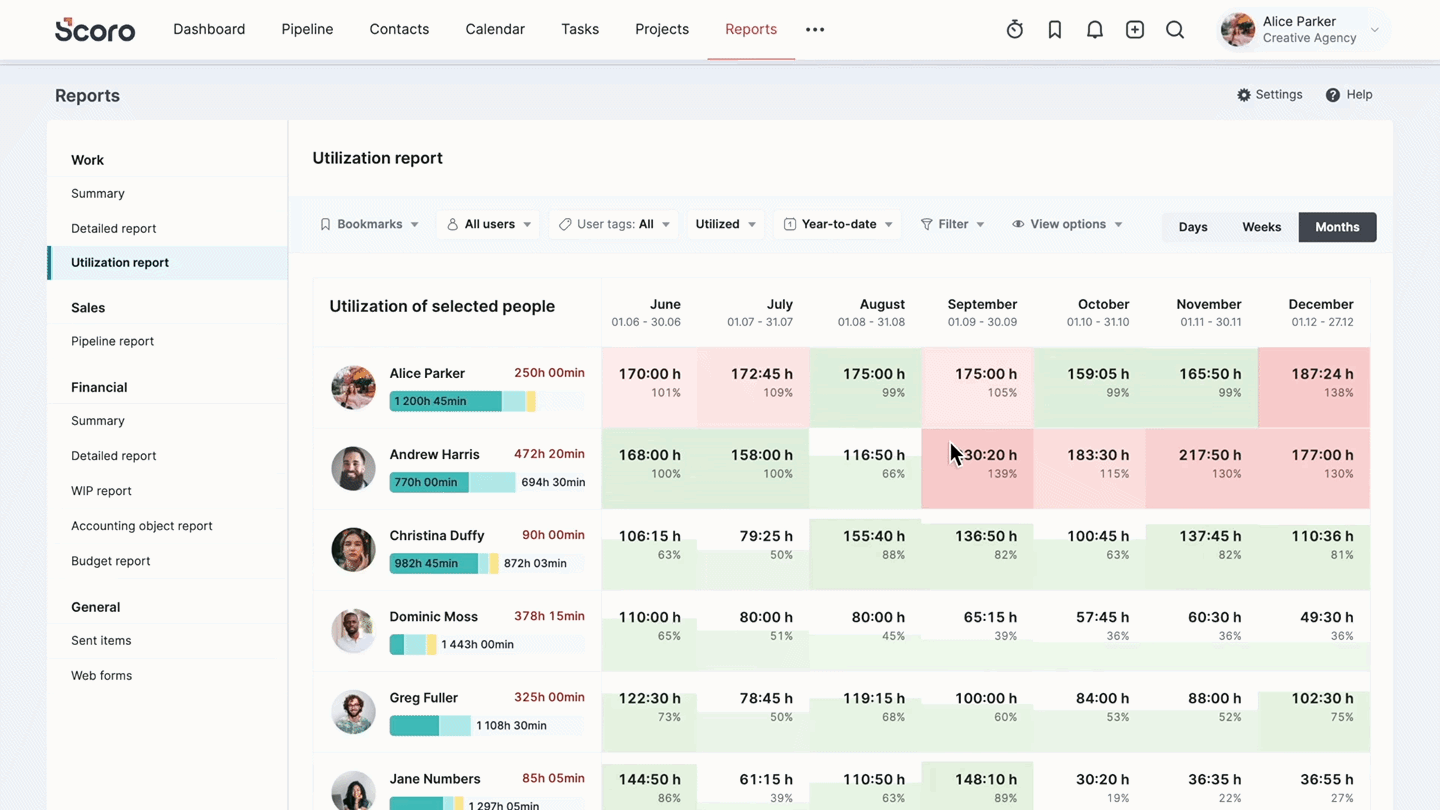 Extend the report to see historical data as well as forecast for the next year to see if overutilization is a constant issue. If the increase is temporary, you could outsource instead of hiring.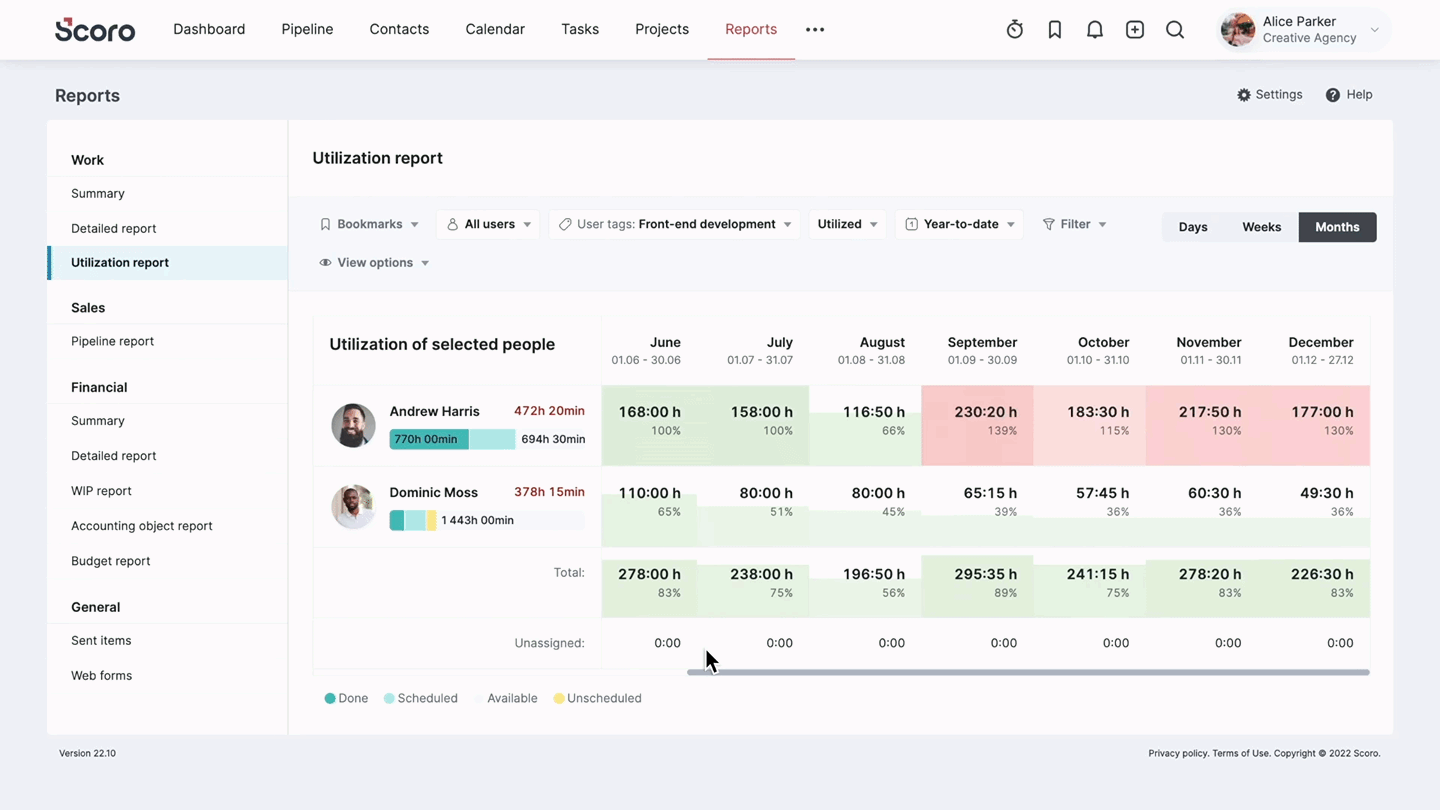 Inform your sales team
As you extend the utilization report to include coming periods, you see the forecast of how the next few months are looking for your business.
Low utilization may signal that you need to speed up sales to secure new projects and keep your teammembers occupied. For example, if you have available designer resources, you can ensure that you promote specific services in the sales process so that you can use this talent. Alternatively, if your finances allow, you can spend the low season upskilling the team to deliver new or better services afterwards.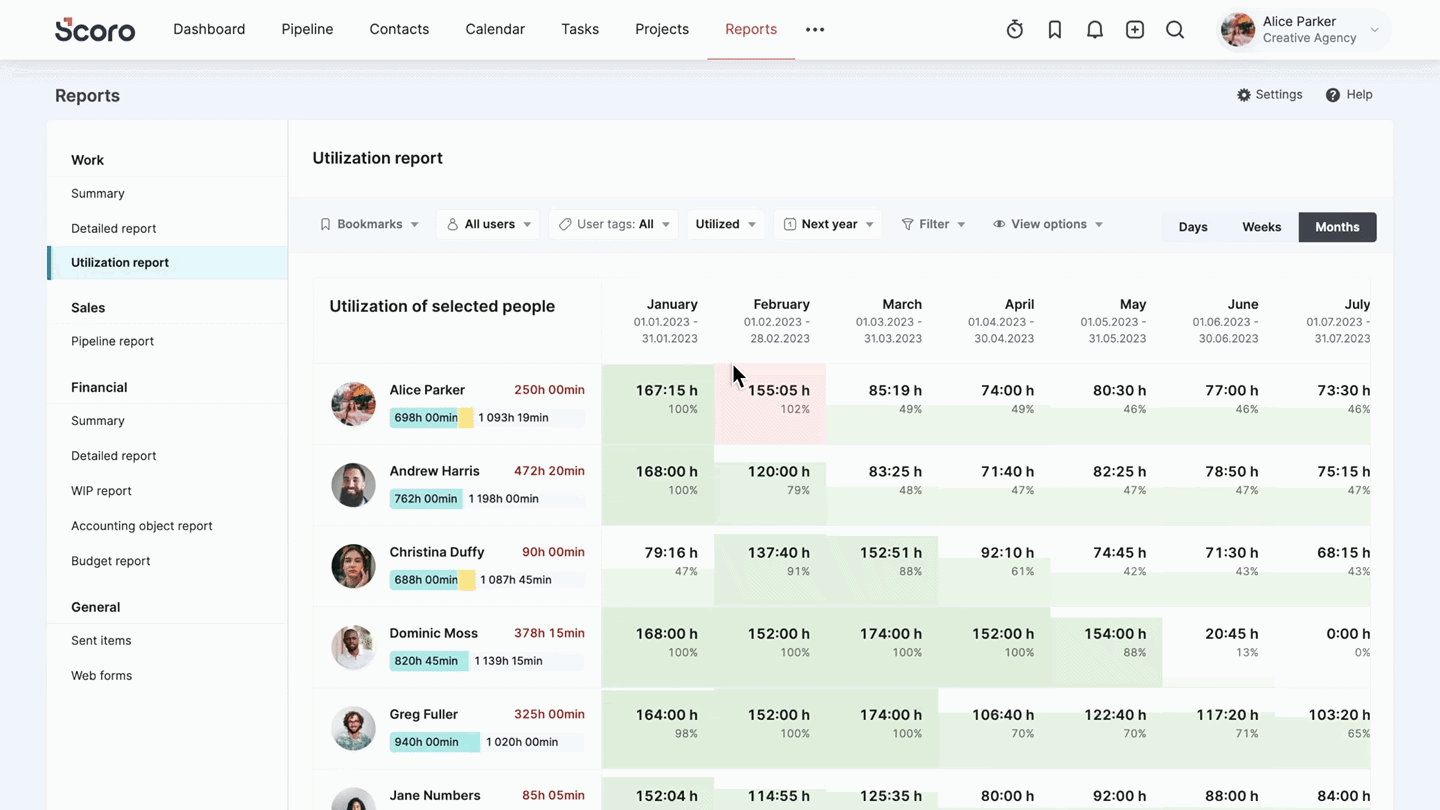 View capacity for new projects
To be confident in the project delivery timelines you promise clients, you can use the Utilization report to see if and when you can take on a new project.
Filter out the skills needed to deliver the work. For a clear view of when the team members are available, select to view remaining capacity only.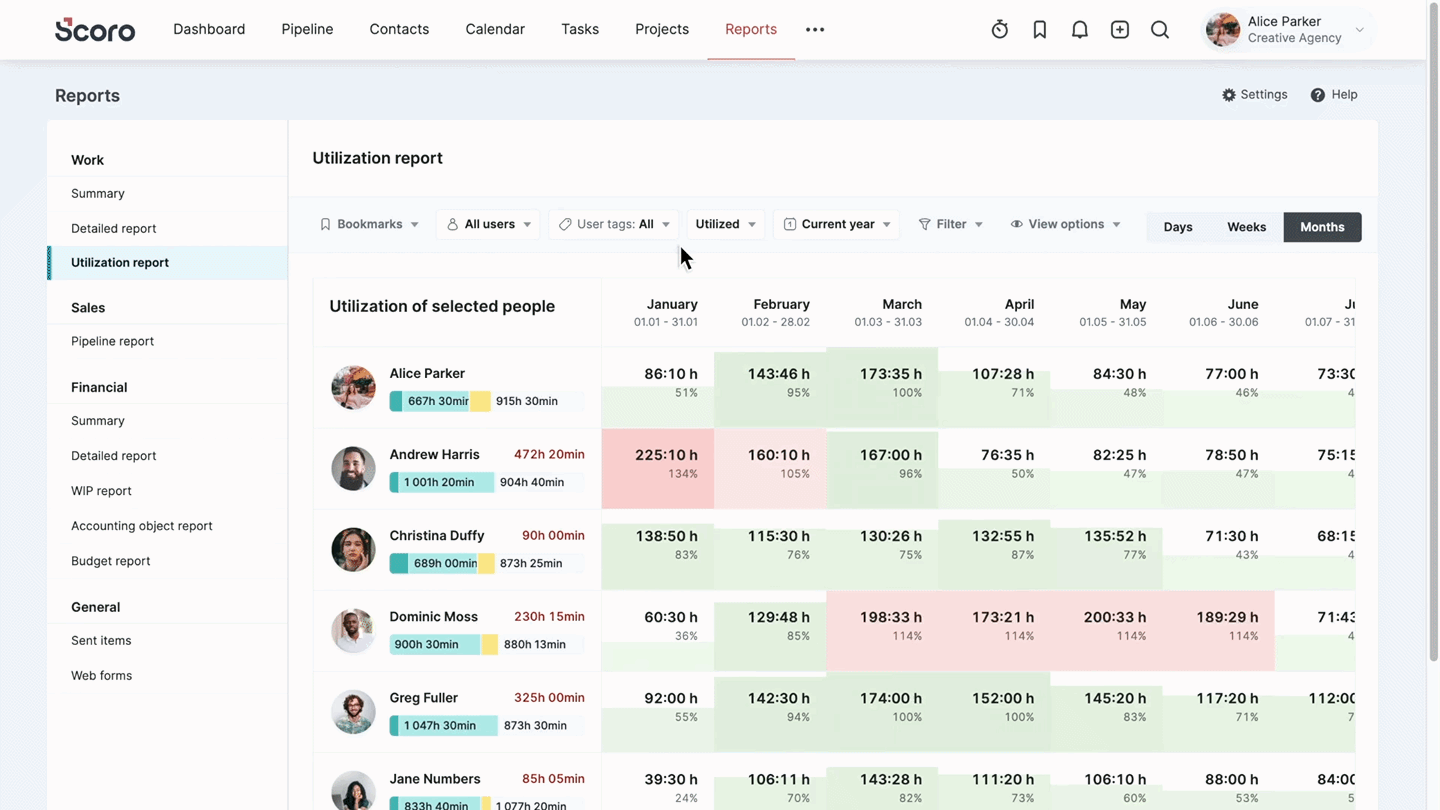 This way, you can compare if they have enough time available in the selected period, which will help you set realistic goals for your team and clear customer expectations for the timeline.
To summarize, you have learned how to bring your workflow to Scoro, configured your site and set up monitoring for the most relevant business performance metrics. It's now time to bring your site to life by onboarding your team. Go to the next section in the Getting started series for our top tips.