A sales order can be used as a middle step between an initial quote and a final sales invoice. A sales order should state the exact details of the services, prices, terms and delivery dates, as it acts as an agreement between the seller and the customer.
In addition, a sales order gives you information on your backorders – details on all orders yet to be delivered. For example, after your client has accepted your offer (quote), creating a sales order for confirmation could be your next step. Save time and create an order with one click straight from the quote.
In the quote detailed view, click on the button Use data on quote to …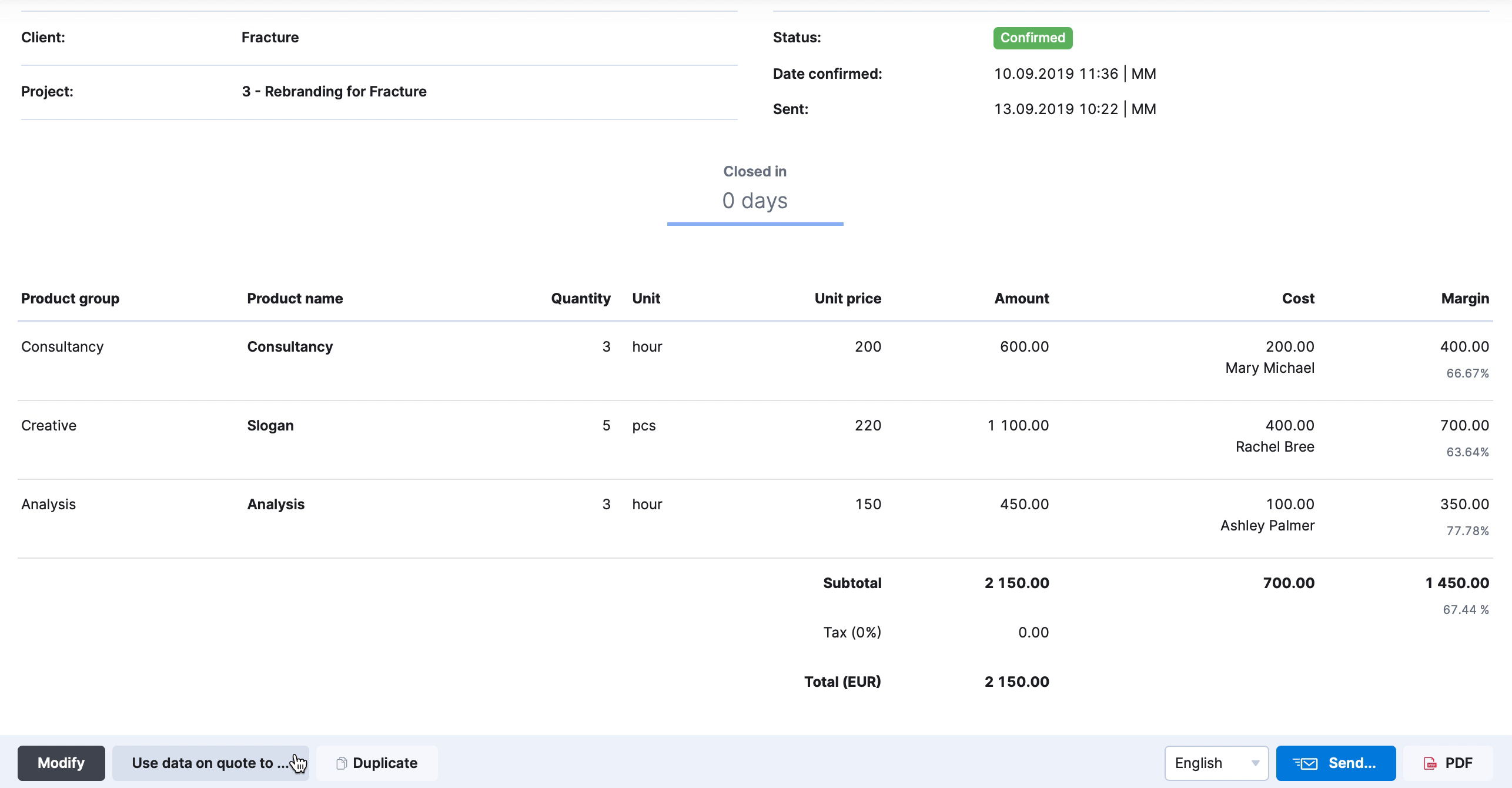 ...and select the option Create order.
You're taken to the order modify view where the relevant data is already filled in for you. You can add or change any of the details.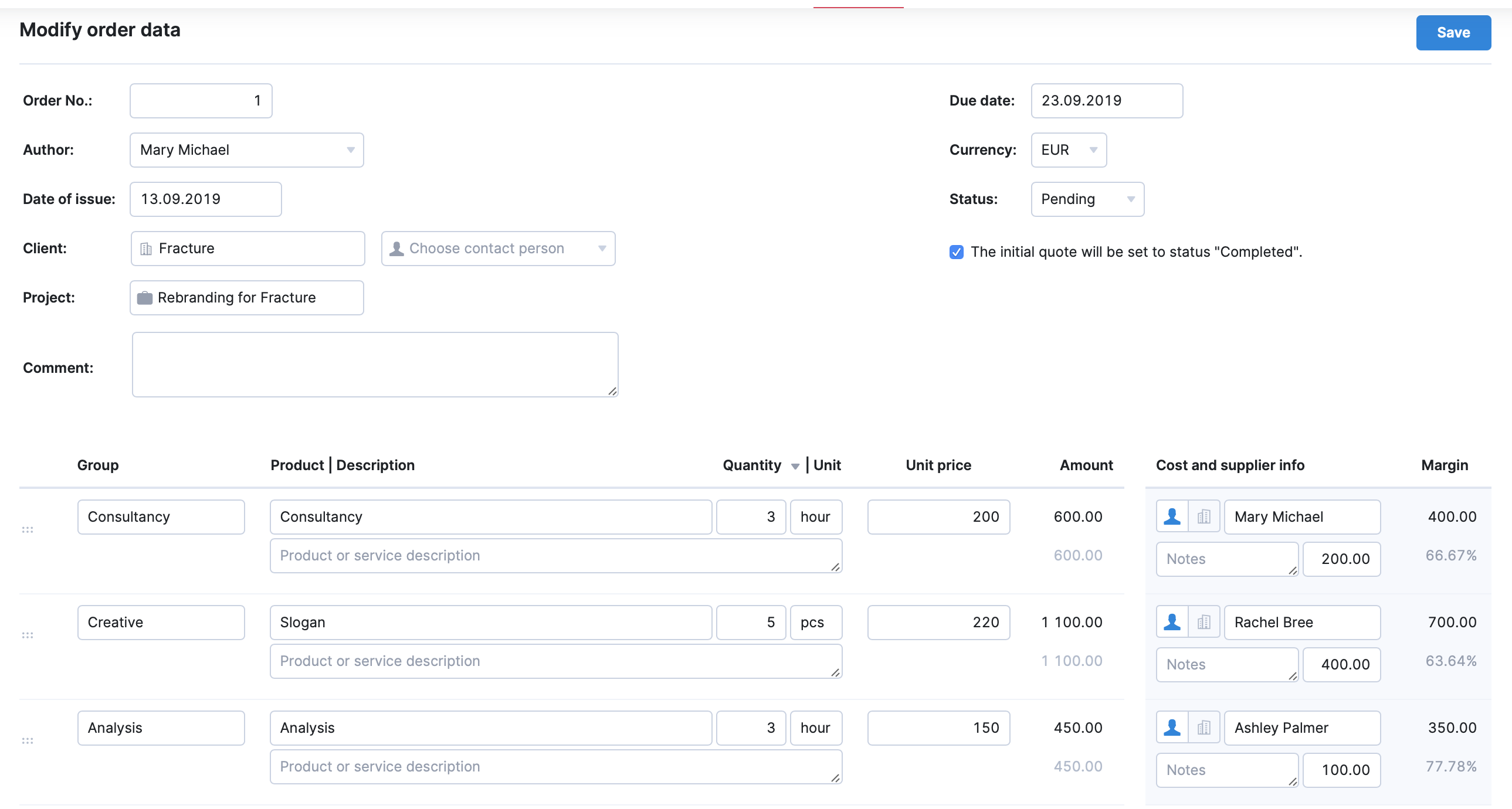 If everything on the document looks as it should, click Save.
You can stop here or send the order to your client as a PDF.
A PDF can be personalized and made to look exactly the way you'd like it to. Everything you see on a PDF can be modified under Settings > Site settings > PDF templates.
Using orders as contracts
Orders can easily be used as contracts with the help of PDF-templates. Just create an order PDF-template and customize it as you please. Add all the important data for the contracts and use dynamic fields to include specific data automatically taken from your Scoro database (e.g. various information on the customer, dates, related document numbers and so on).
If you have created your PDF-template for contracts, turning an order into a contract is just a few clicks away.
Open your order, click on the button Order and choose the relevant PDF-template. You can check your document to see if it is filled correctly by clicking on the PDF button. If everything is correct, click Send.