In Scoro, it's easy to manage your projects from end to end, including handling various types of costs related to them. In addition to labor cost and bills from a supplier or a third-party service provider, you can now add expenses to Scoro, making it easy to include all kinds of spendings in project budgeting.
Team members can simply fill out expense claims in Scoro, and get reimbursements for them. In case the expenses should be settled with the customer, it's just a matter of clicks to include the expenses on an invoice alongside the services offered. Read more on time billing.
Go to Purchases > Expenses. The default list view shows all expenses. The list can be filtered to show either only paid or unpaid expenses.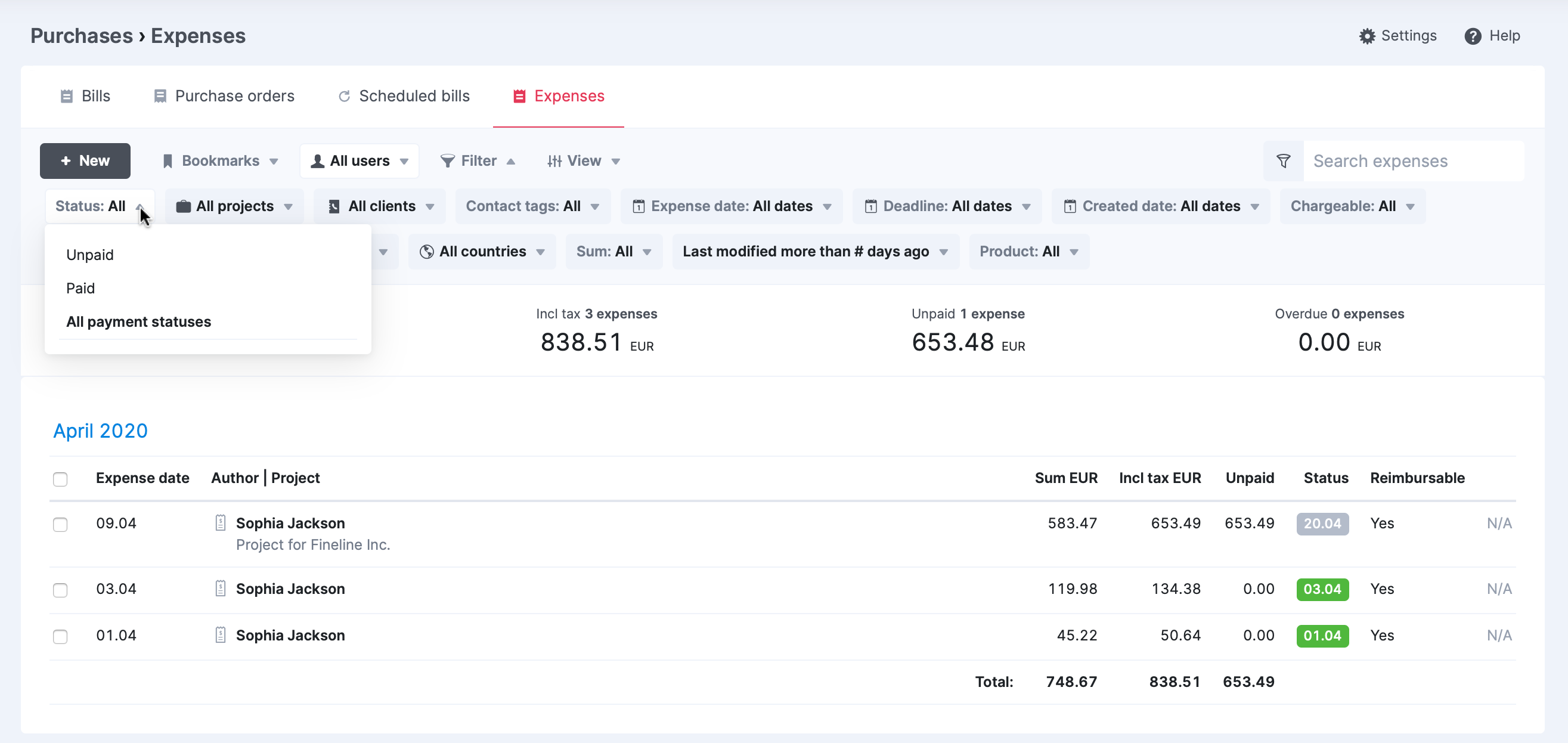 The list can be sorted by various conditions like date, document number, author/project, issuer, etc.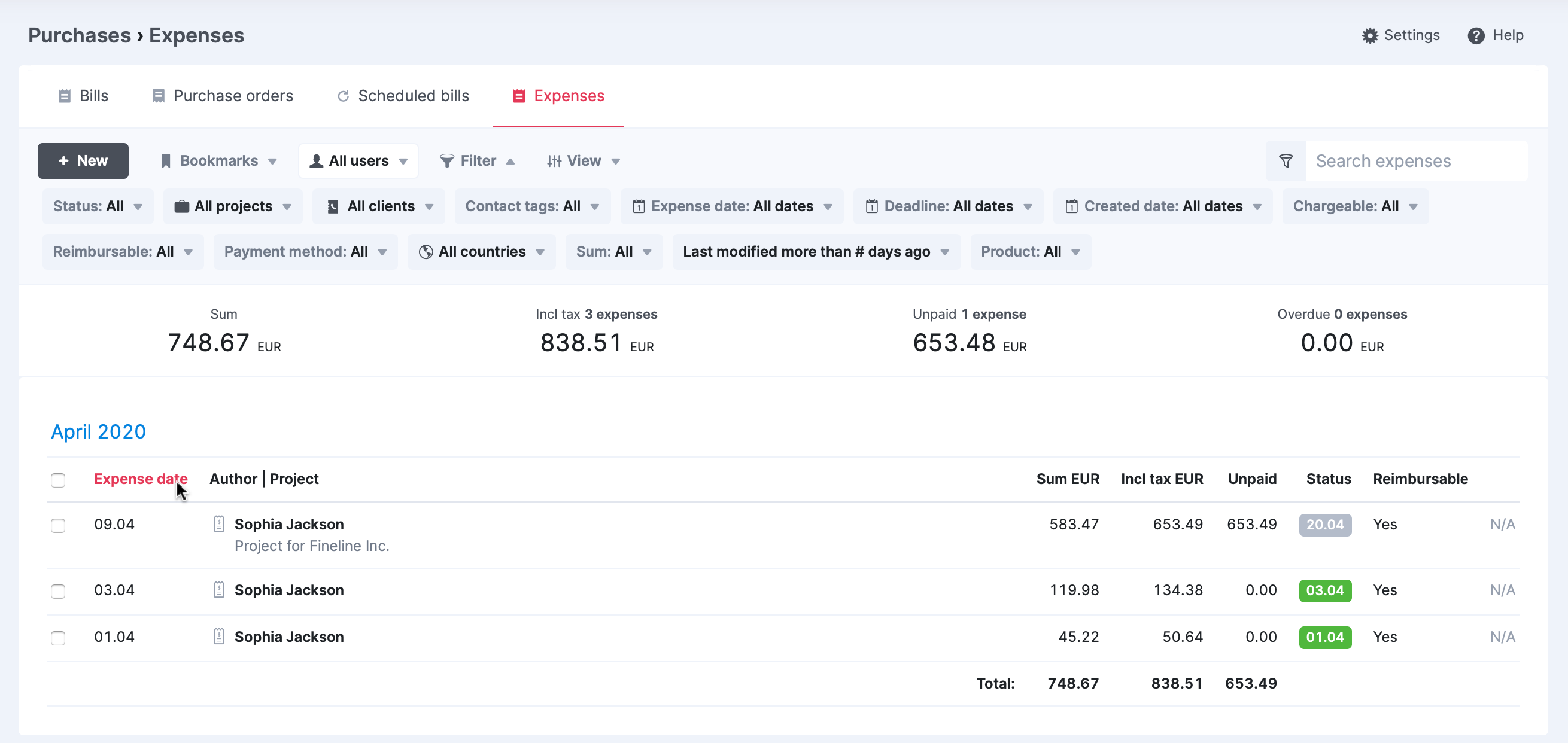 You can filter the list by users, expense types, projects, contacts, and dates. Additional filters appear when you click on the Filter button.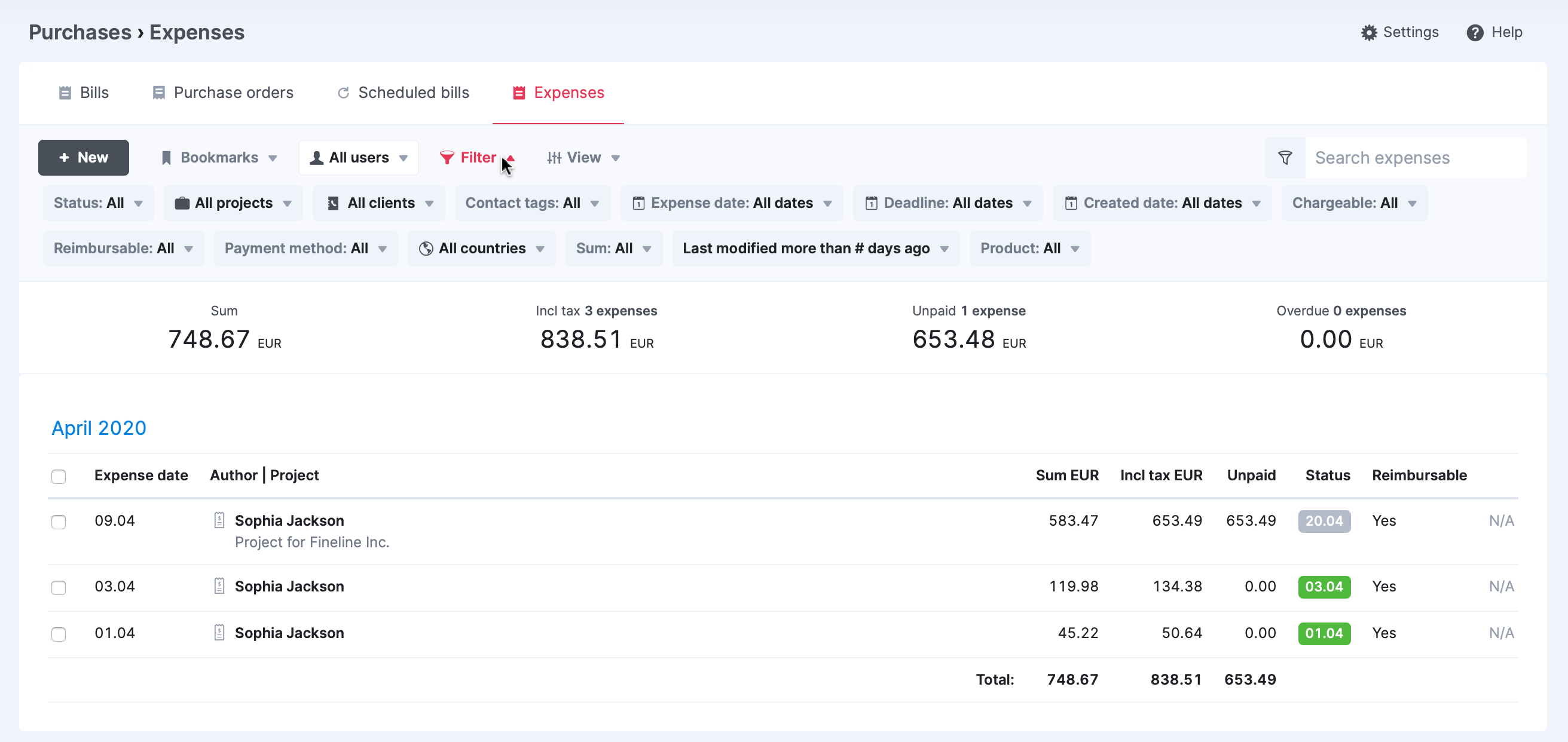 Also, you can customize the list view by adding, removing or reorganizing the data in the list. Click on the View button, then select the options you'd like to include in the list. If you wish, you can remove the summary bar from the list.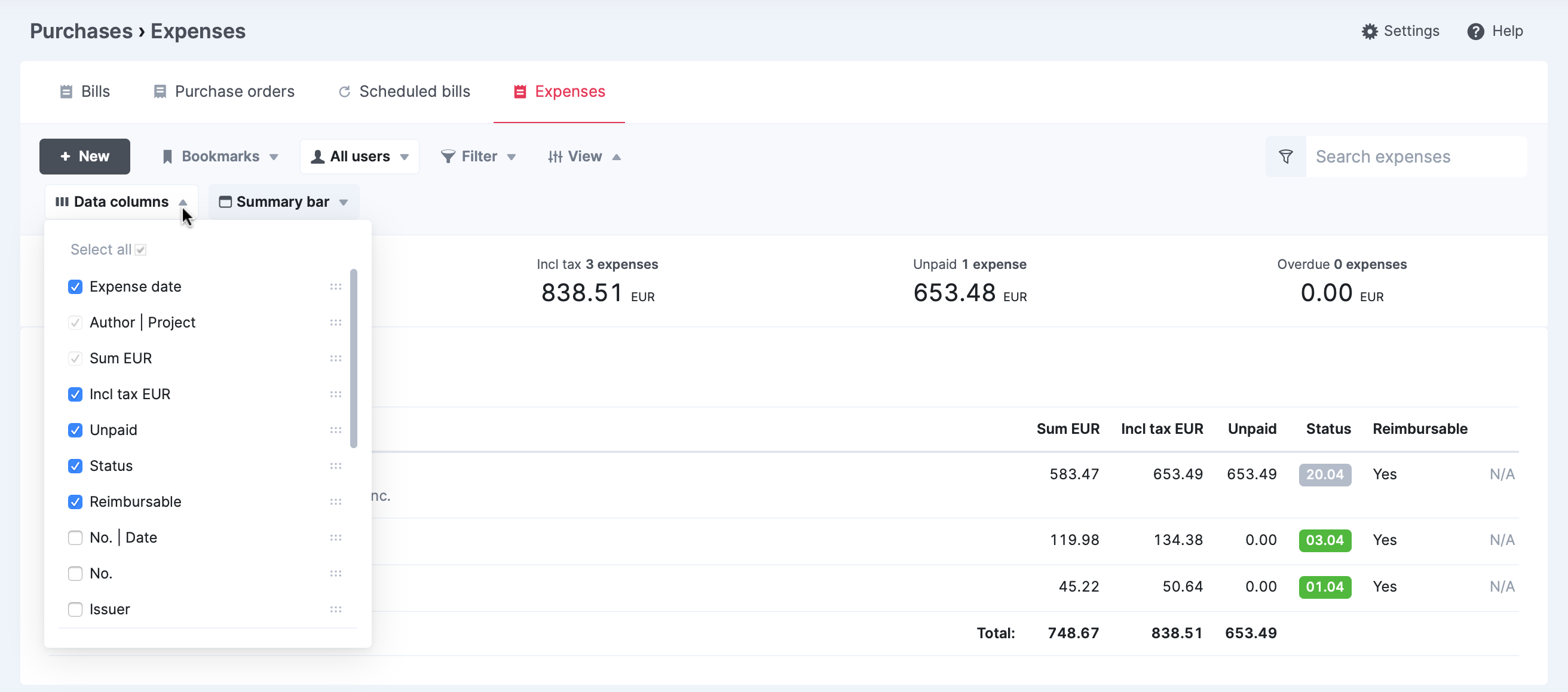 Whatever kind of customized list you create, make sure to save it as a new default view or as a bookmark to open your preferred view with one click instead of filtering the list each time.
If you tick at least one expense on the list, an additional bar will be displayed with different options to make changes to all of the selected expenses in bulk.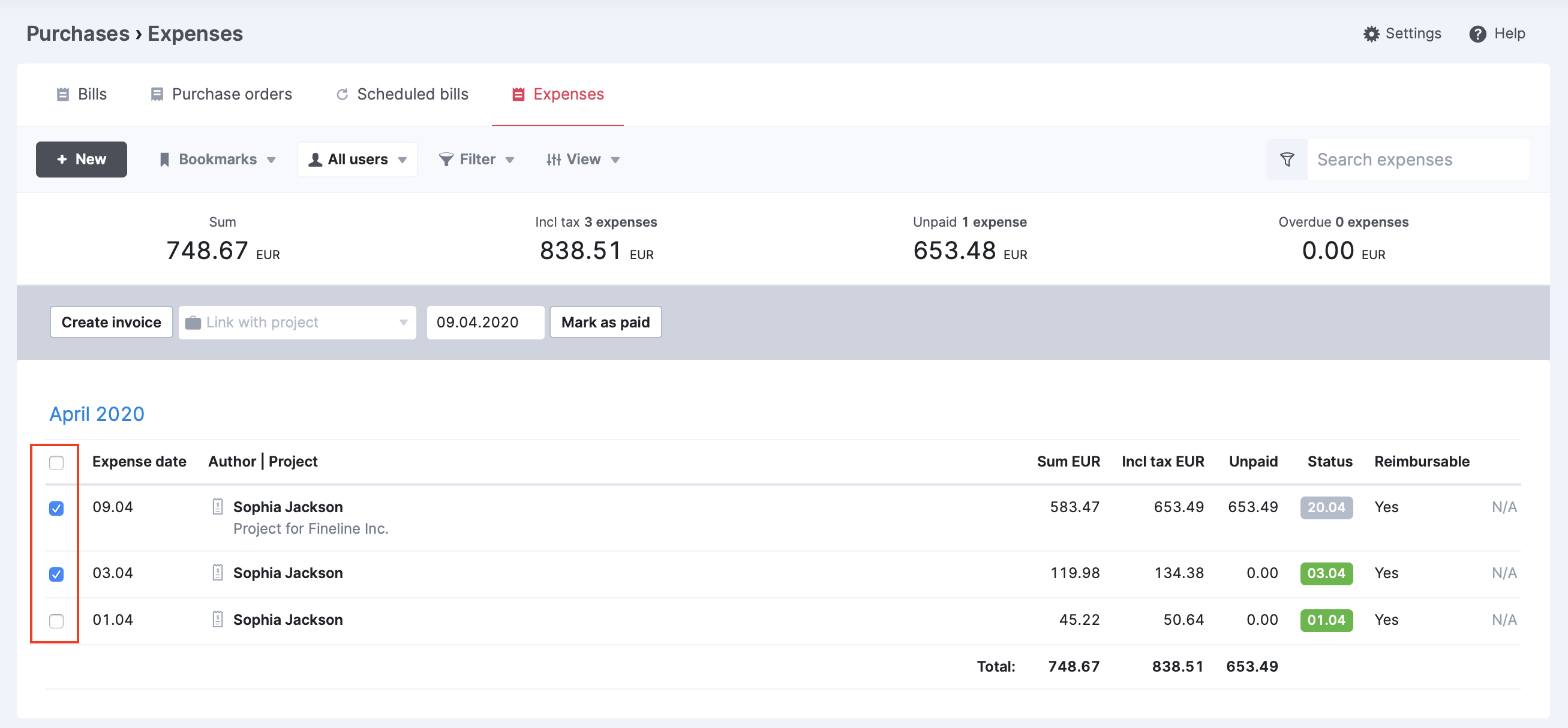 Hover the cursor over the author's name in the list to see the preview of the expense.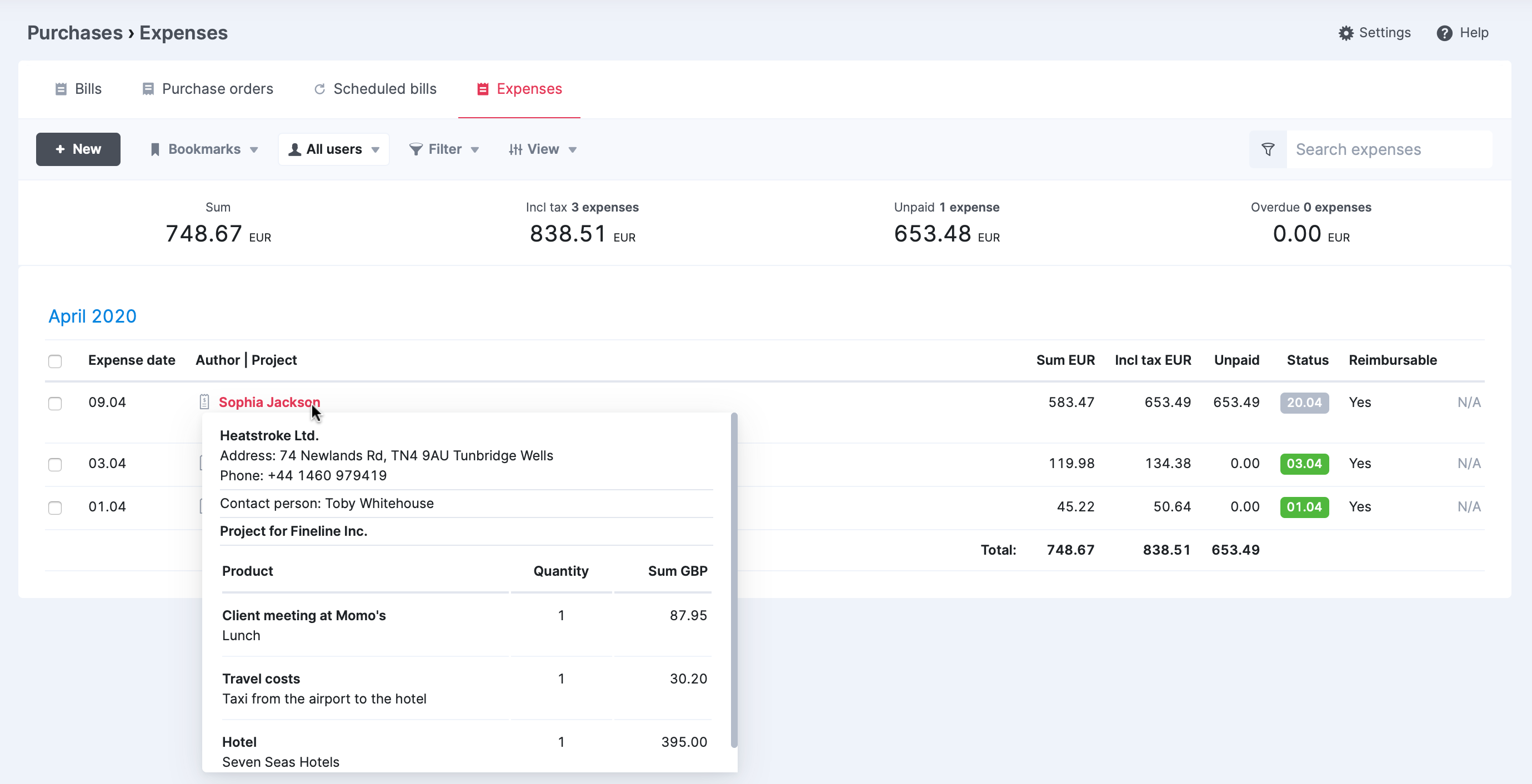 Expenses have four status colors:
Red – the expense is unpaid
Green – the expense has been marked as paid
Yellow – the expense has been paid partially
Grey – the due date of the expense is in the future
To mark an expense as paid, click on the status in the list and select a date. You can also double click the status, that way the expense is marked as paid with today's date.
Payments, including partial payments, can be added in the expense detailed view by clicking Add payment.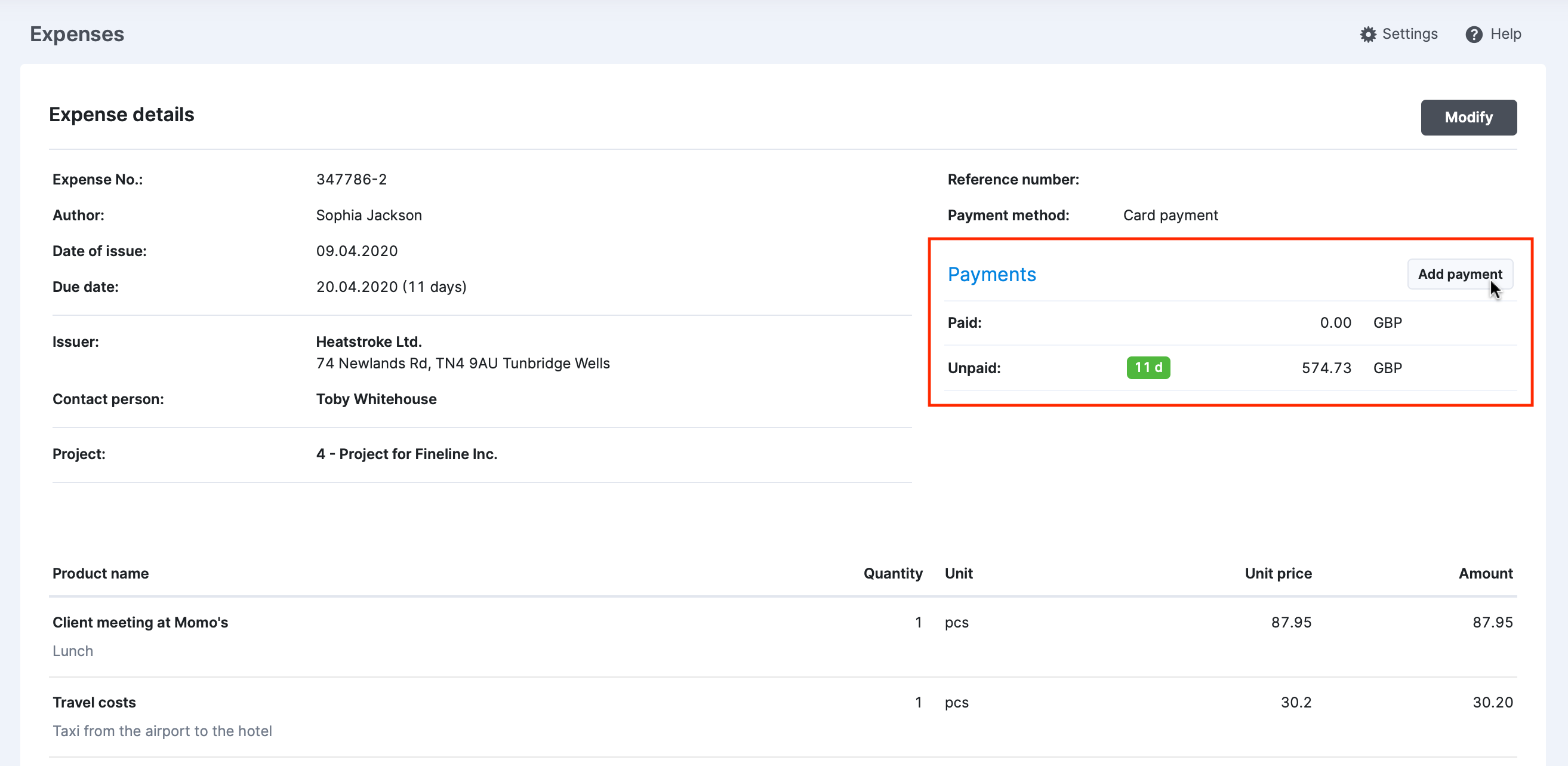 You can cancel the payment, if needed, by clicking on the paid status (green) in the list, or by clicking the trash can icon in the expense detailed view.
If the user has appropriate permissions, the user can view or modify the expenses of other users, also add expenses on behalf of others. Permissions are granted by the site administrator. Go to Settings > Administration > Permission sets to make changes to access rights.