The default list view shows all bills. The list can be filtered to show either only paid or unpaid bills.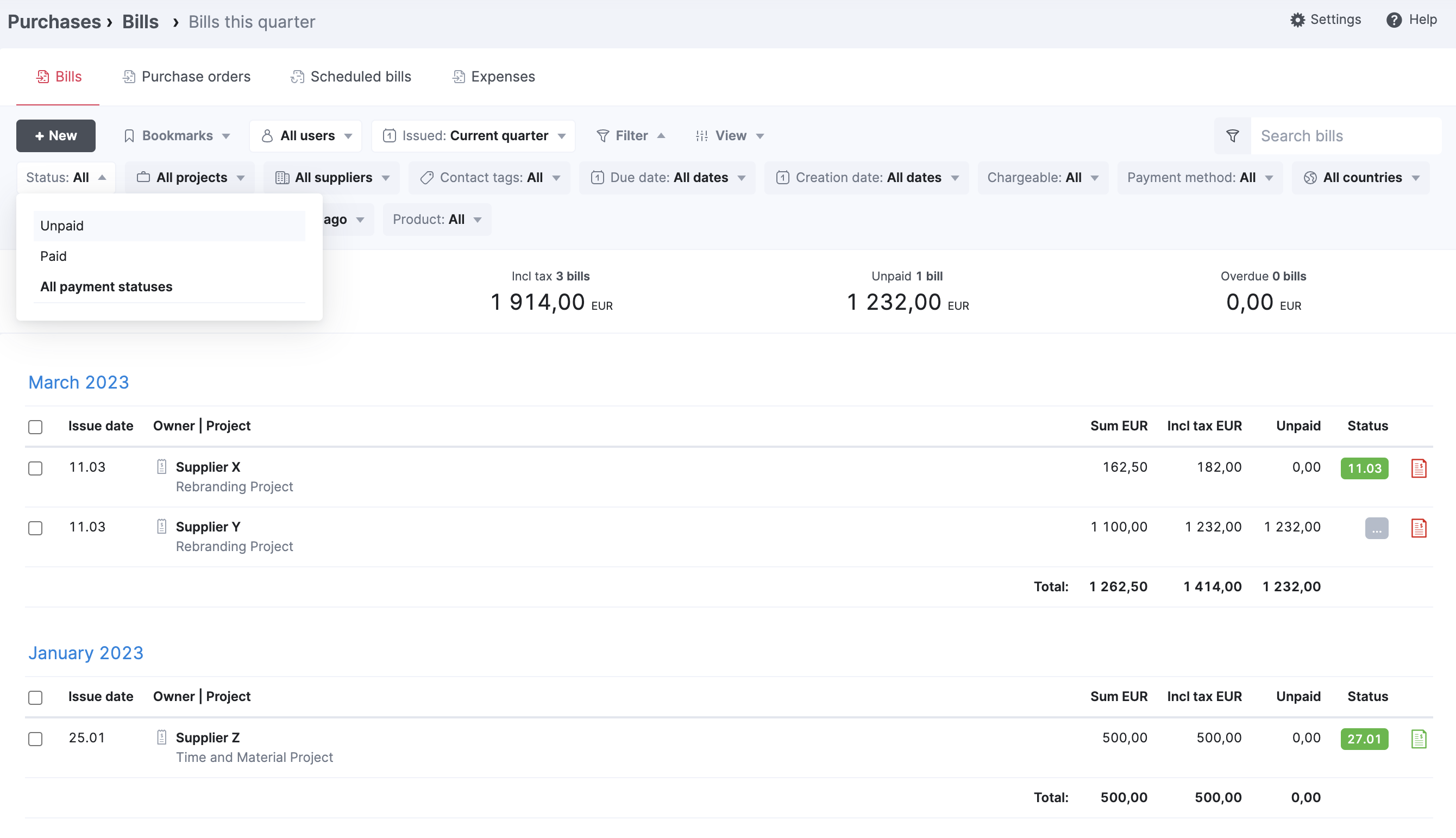 The list can be sorted by various conditions like date, document number, issuer/project, etc.
You can filter the list by users, bill types, projects, contacts and dates. Additional filters appear, when you click on the button with three dots.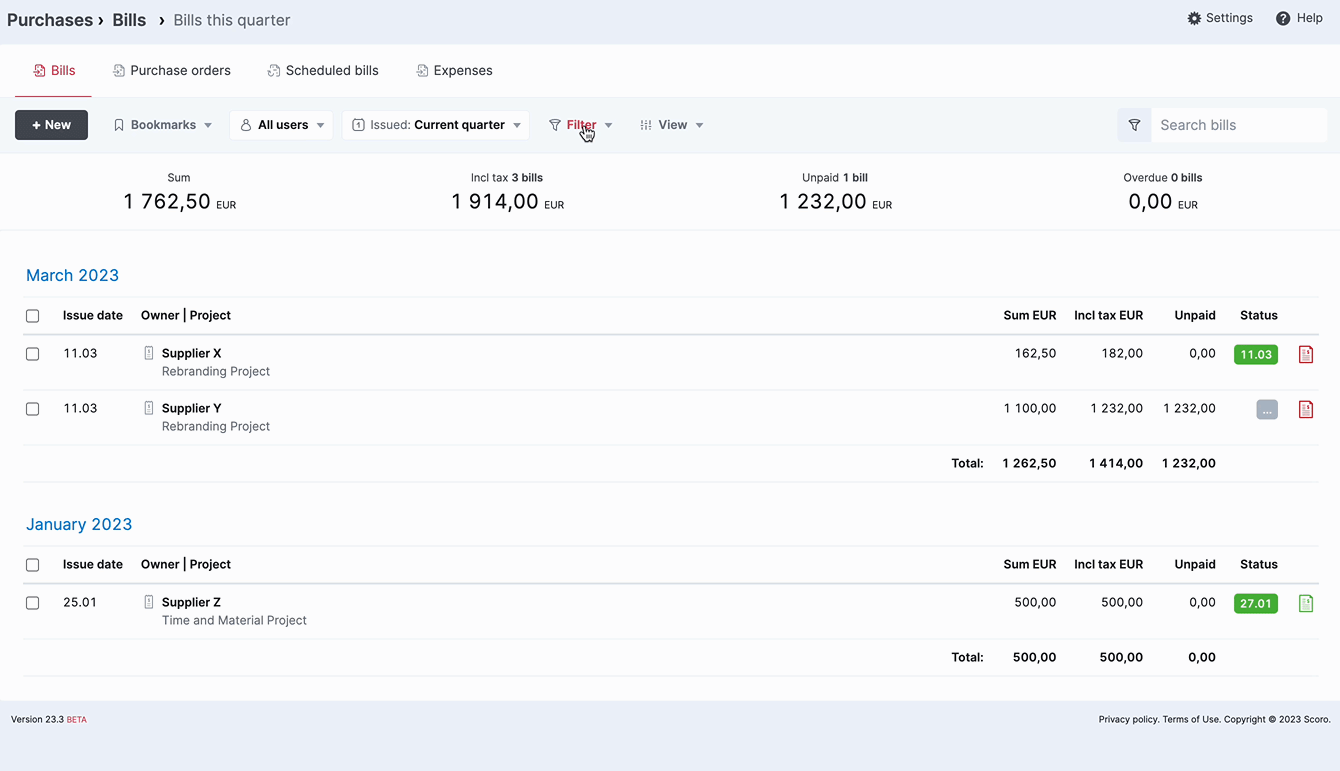 Also, you can customize the list view by adding or removing data in the list.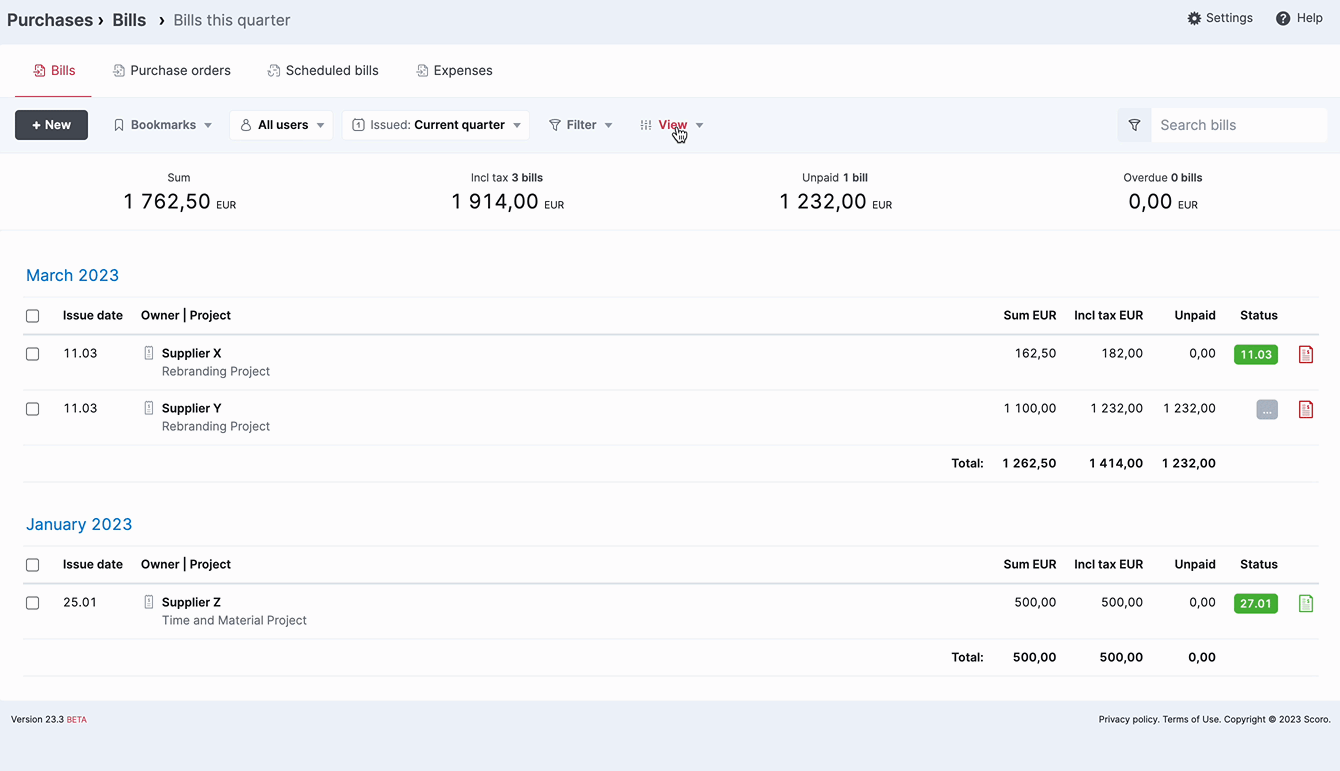 What ever kind of customized list you create, make sure to save it as a new default view or as a bookmark to open your preferred view with one click instead of filtering the list each time.
If you tick at least one bill in the list, an additional bar will be displayed with an option to export. You can export bills in .xls or .csv format, and choose between compact and detailed view.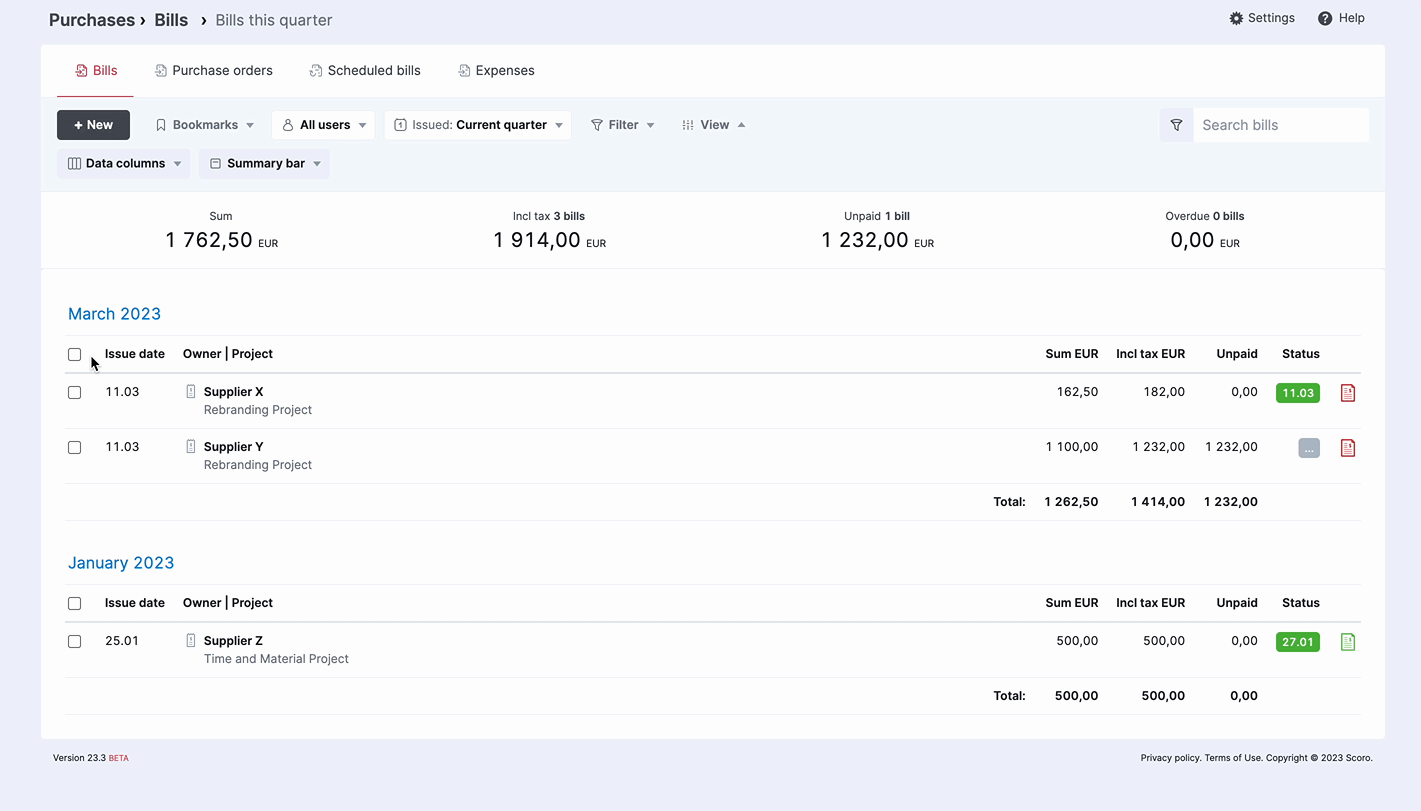 Hover the cursor over the issuer's name in the list and you'll get a preview of the bill.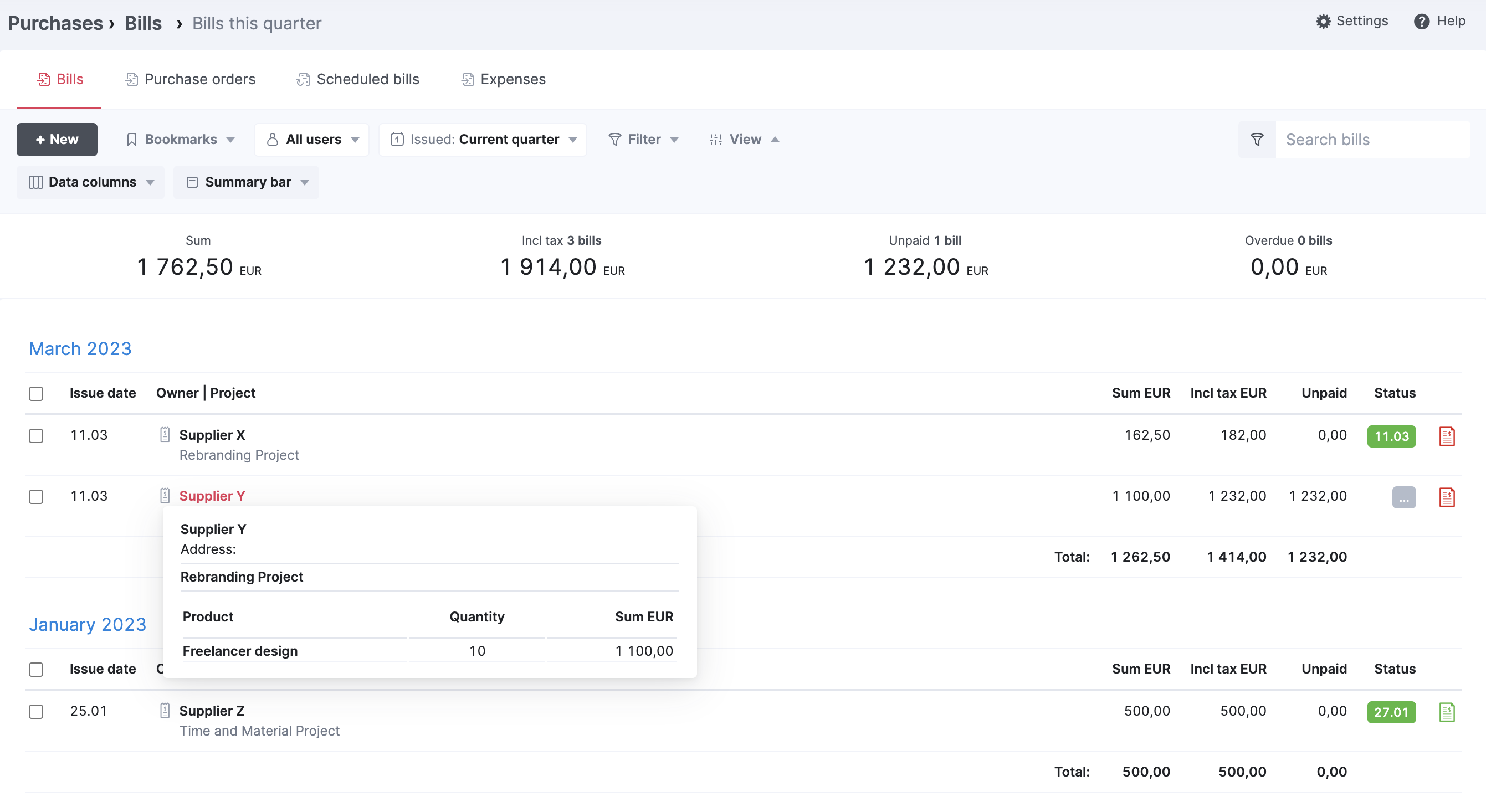 Bills have four status colors:
Red – the bill is unpaid
Green – the bill has been marked as paid
Yellow – the bill has been paid partially
Grey – the due date of the bill is in the future
To mark a bill as paid, click on the status in the list and select a date. You can also double click the status, that way the bill is marked as paid with today's date.
A partial payment can be added in the bill view by clicking Add payment.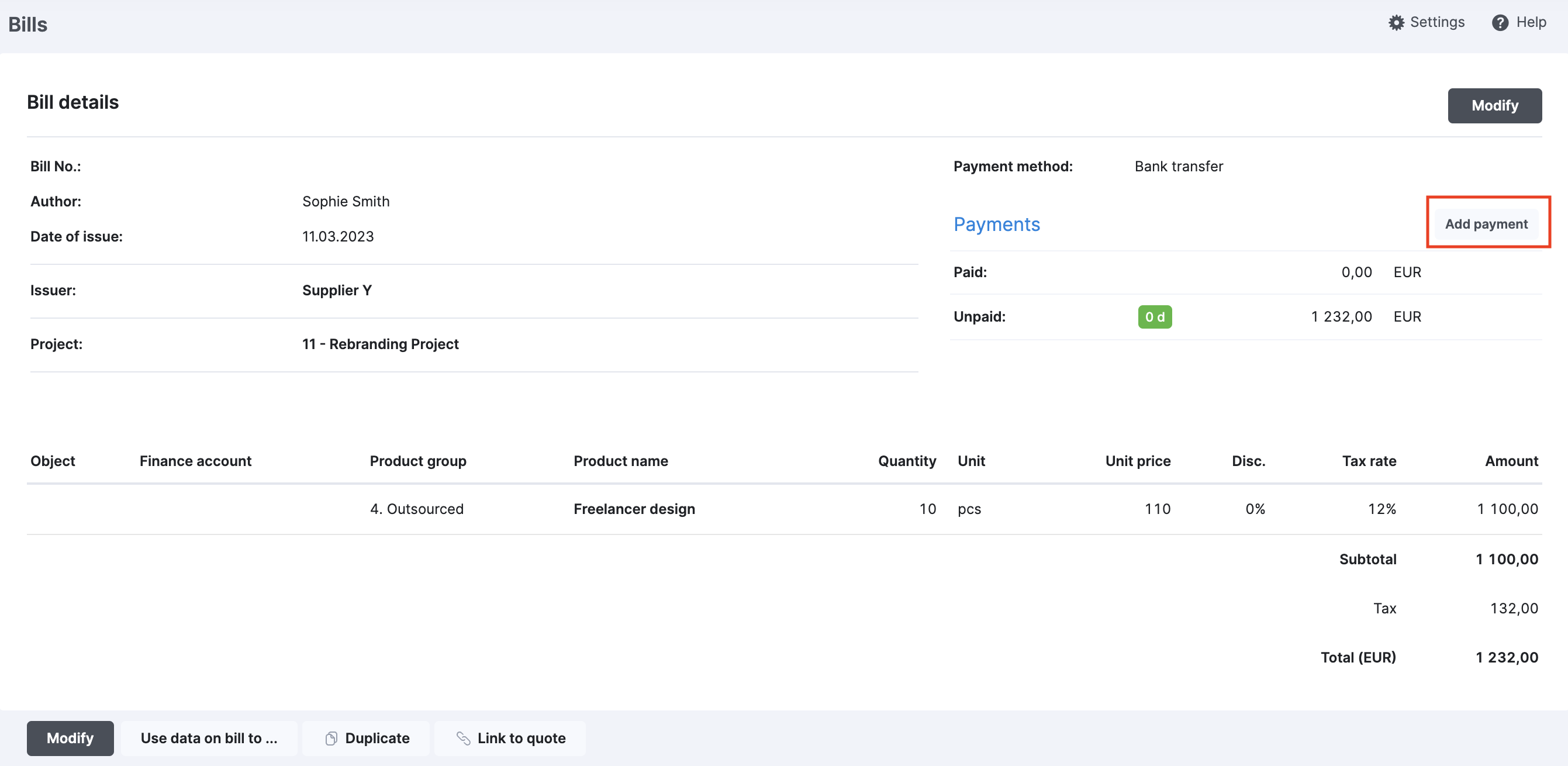 You can cancel the payment, if needed, by clicking on the paid status (green) in the list, or by clicking the trash can icon in the bill view.
If the user role has appropriate rights, a user in that role can view or modify invoices of other users, also add bills on behalf of others. User role permissions are granted by the site's administrator. Go to Settings > Administration > Permission sets to make changes in rights.