Personalizing your site and making use of various shortcuts and automation possibilities is a great way to enhance your own user experience and boost your productivity. Before we dive into bookmarks and dashboards, let's take a look at what settings you can further customize to make Scoro look and feel your own.
Some of your personal data is already filled in and predetermined by the site admin who invited you to join Scoro. But you can and should still update your profile and customize certain parts of Scoro to your liking. Head to Settings > My settings to get started. Any changes you make in this section affect only your personal account in Scoro. Let's take a closer look at some of the key settings you should go over.
1. Update your profile
> Profile
Go over your contact information to ensure all data is up to date and upload a profile picture. This way others can quickly recognize you in participant lists, comments and notifications. You can also update your password here at any point.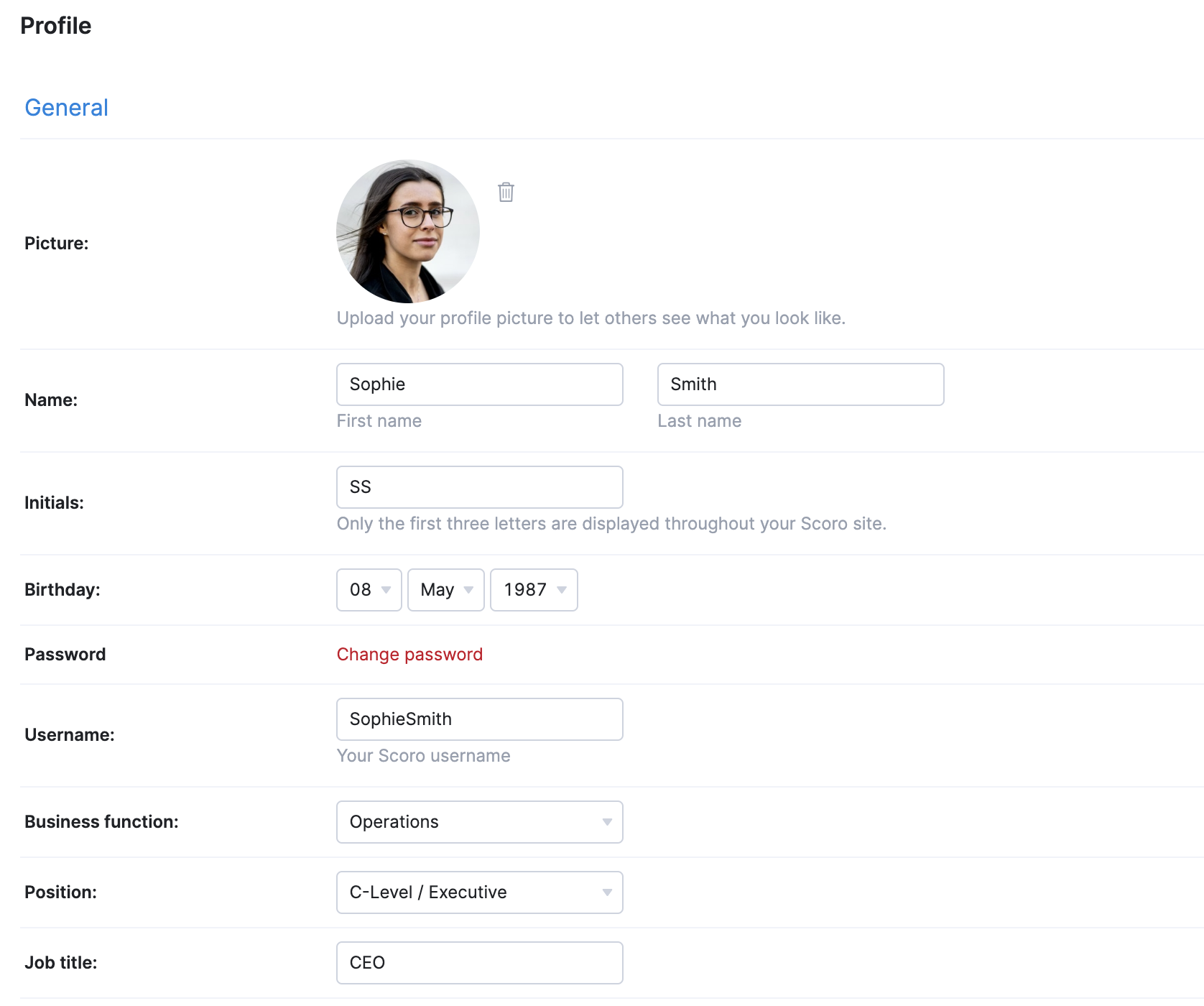 2. Set up time and date formats
> Preferences
You can determine which format you prefer for dates, time and numbers. A tiny, but important detail that helps to ensure that Scoro presents you information in the format that's easiest for you to grasp.
If any other languages are enabled for your site, then you can also change the language of your site here.


3. Personalize your menu
> Menu
You can change what you see in your menu and in which order. Simply drag and drop the modules to move them around. Make sure to move the most relevant ones to the top – the items that are listed higher will appear on the menu bar.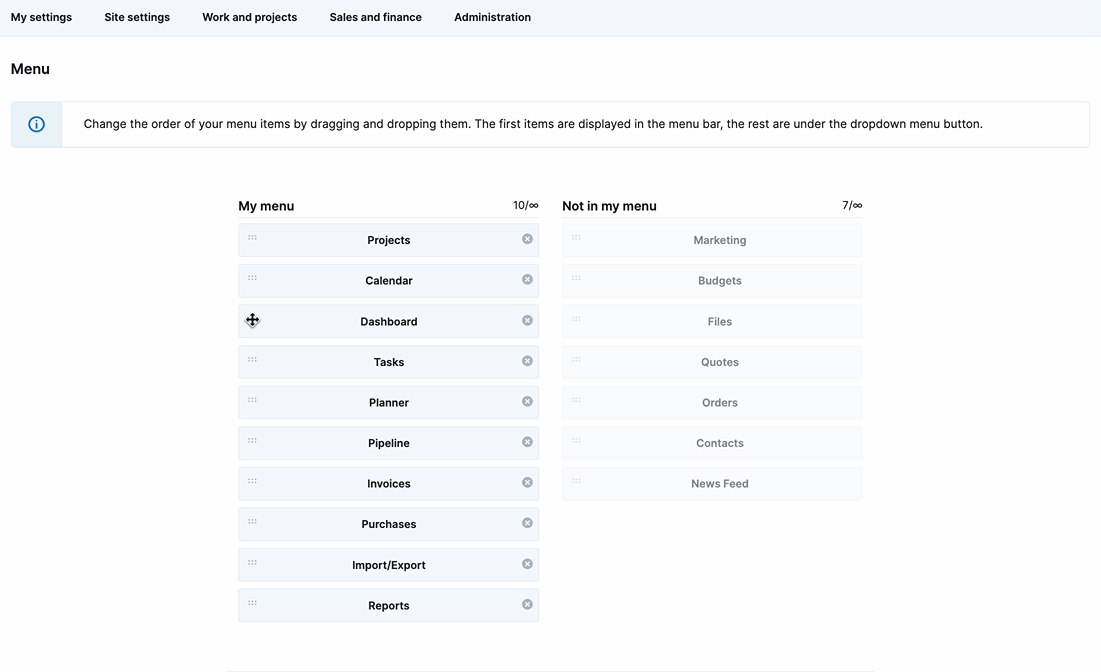 You can access the rest of the items, which don't fit on the menu bar, from the dropdown menu.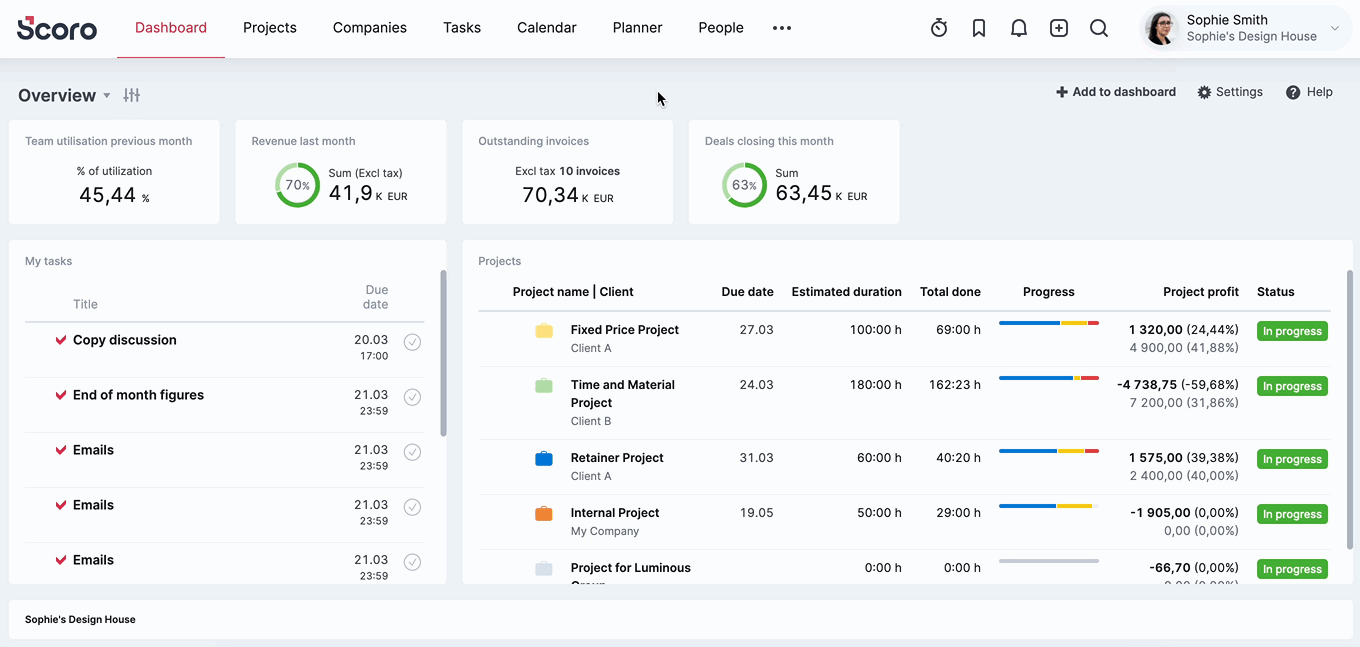 4. Customize tasks, events and activity types
> My calendar and tasks
Set the default duration, end time and priority levels for your tasks to save yourself a few extra steps when dealing with similar types of assignments daily.

If you use a static personal link for most of your online meetings, you can store the meeting link here to eliminate the need to copy-paste it over and over again manually for every new event. Scoro will then auto-fill the conference call field for you by default every time you create a new event.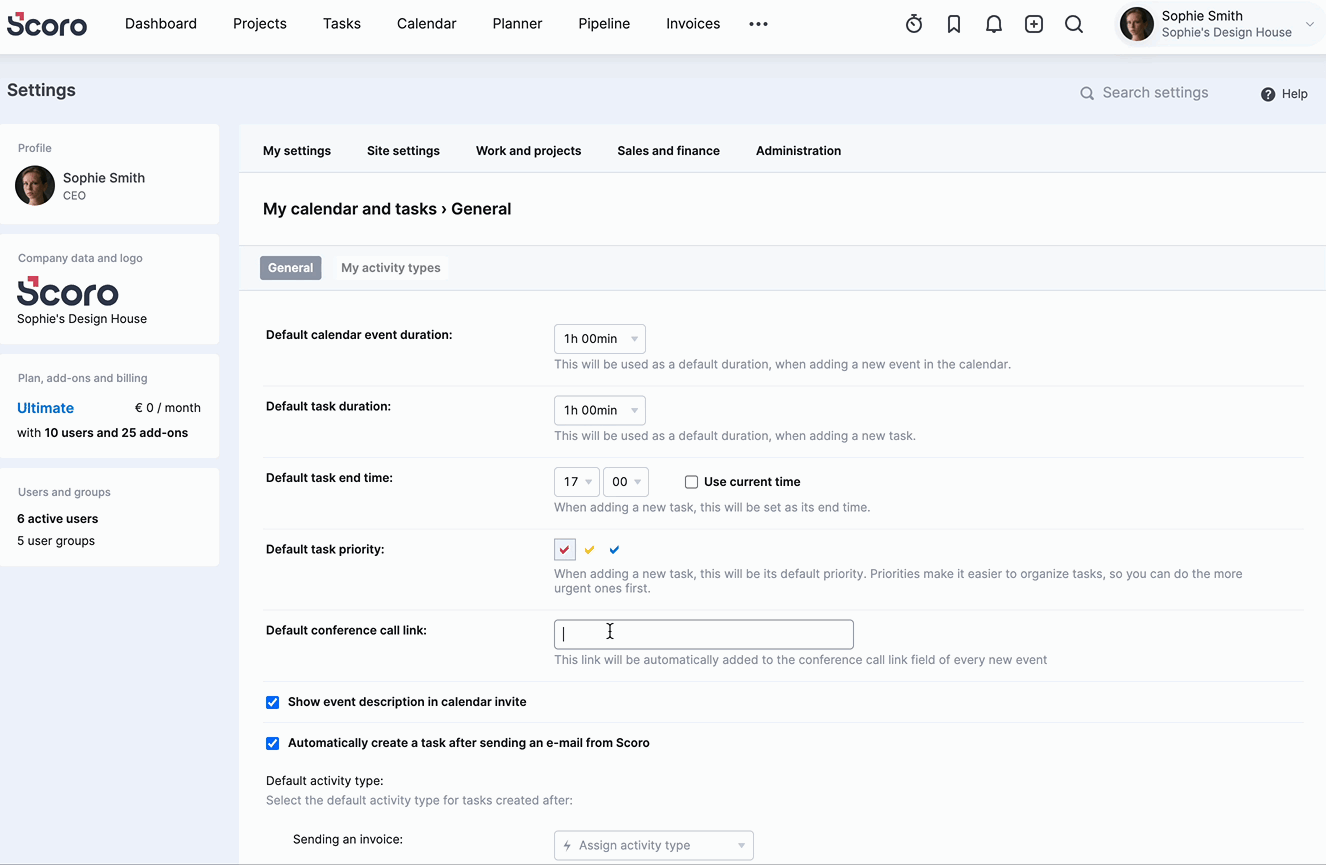 Have a look at the Activity types tab as well. Your site admin has already predefined the activity types for the company, but you can filter out the ones you're probably going to use the most based on the nature of your job. Tick the activity types that are most relevant for your daily work – the ticked activity types are displayed above the others in the activity type dropdown menu when you start adding events and tasks. This means these are the easiest and quickest for your to access!

5. Set up automated notifications
> Triggers and actions
Using triggers and actions is a great way to automate your Scoro workflows and stay on top of important changes across the system. Here you can define rules with a simple command of "When this happens, then do that" to save time on repetitive actions. For example, "When someone changes either the due date or the duration of my task, then notify me via email". We've put together some examples of possible use cases to get you inspired. Read more about how to set up triggers and actions.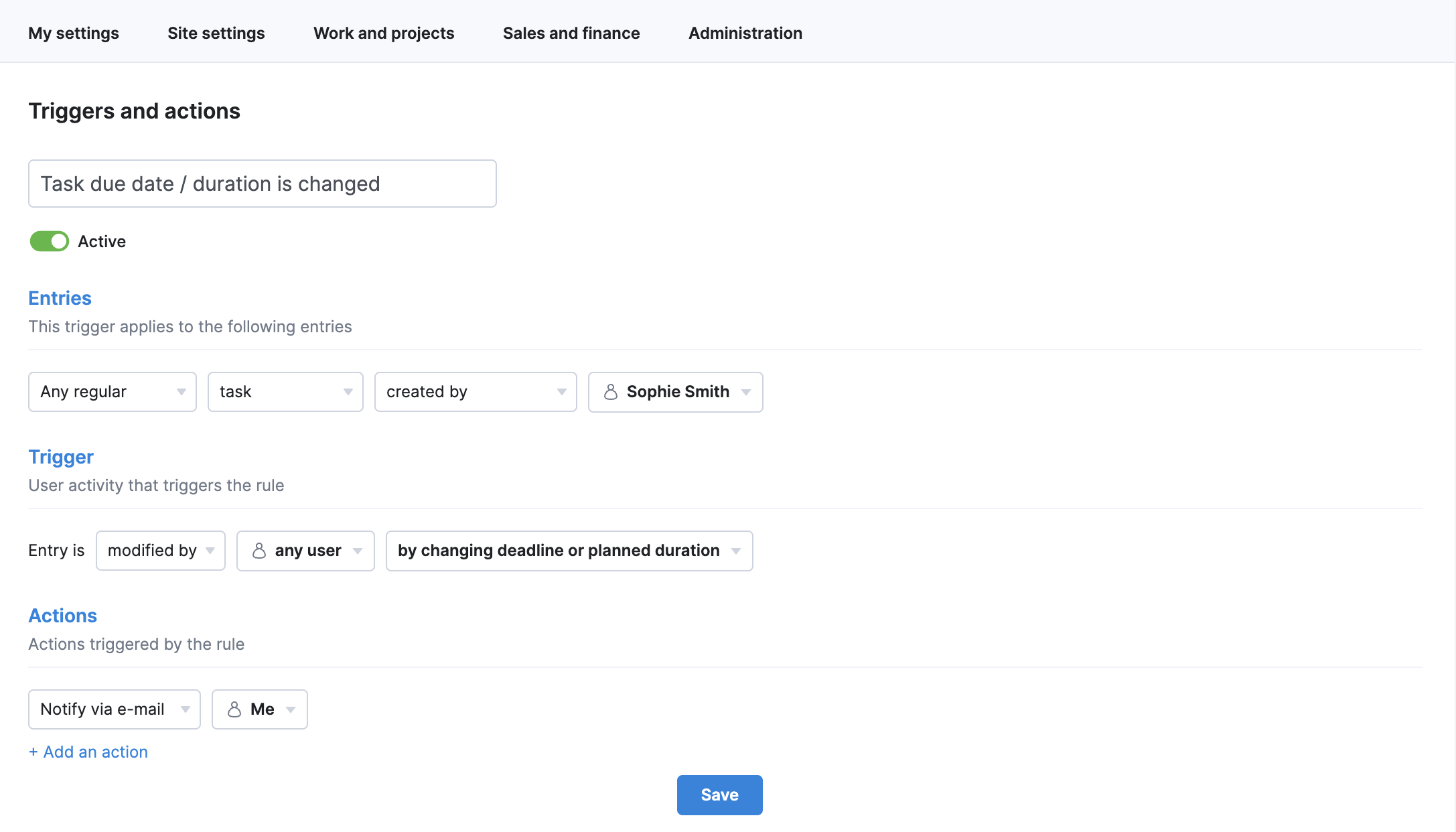 6. Create email templates
> E-mail
If you plan to send out calendar invites or any documents from Scoro, such as quotes or invoices, then set up standard templates so you wouldn't have to create every e-mail from scratch. You can, of course, modify the contents of the template email later before sending it out.

To automate email creation as much as possible and minimize human errors, make use of dynamic fields that automatically pull values directly from the system. For example, you can have Scoro populate the correct recipient name, project number and invoice number for every invoice email you send out from Scoro.