Scoro enables you to link every activity (a task, an event, a document, etc.) to a project, so it's easy to find whatever you need and access all relevant items from one single view. Linking activities to projects also allows you to get detailed reporting on all jobs done related to a certain project. This helps to plan your work even better.
Calendar events take place on a specific day and time, tasks have due dates (and possibly specific times), yet can be done in a suitable time – they're both considered activities.
There are several options for linking an activity with a project:
Open the project detailed view, click on Add under Planned activities and pick the suitable option. This way the activity is automatically linked to the relevant project.

Add a new task from the Task list

view by clicking on

New.

Open the calendar and click on a suitable time slot to add a new event.


When using these options to add a new activity for a project, you need to link the activity with the project manually. Just click on the field Link with project in the task/event modify view and select the relevant project from the dropdown.

Note! Additionally, you can add a new task or event using the Quick actions button on the header menu of your site.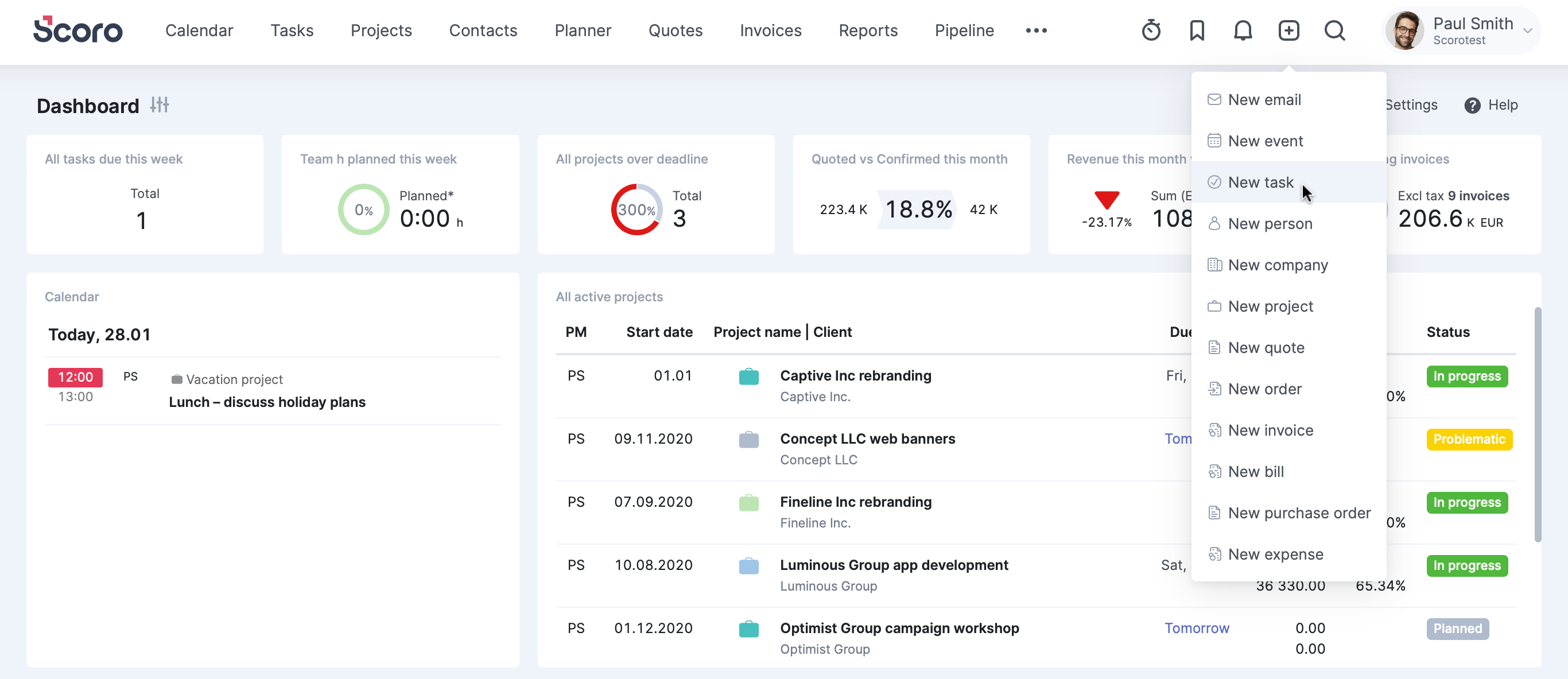 Linking multiple items to one project
If you wish to link multiple already existing activities (in this case tasks) to a project, just select them in the relevant list view (task list) and select the correct project from the dropdown list.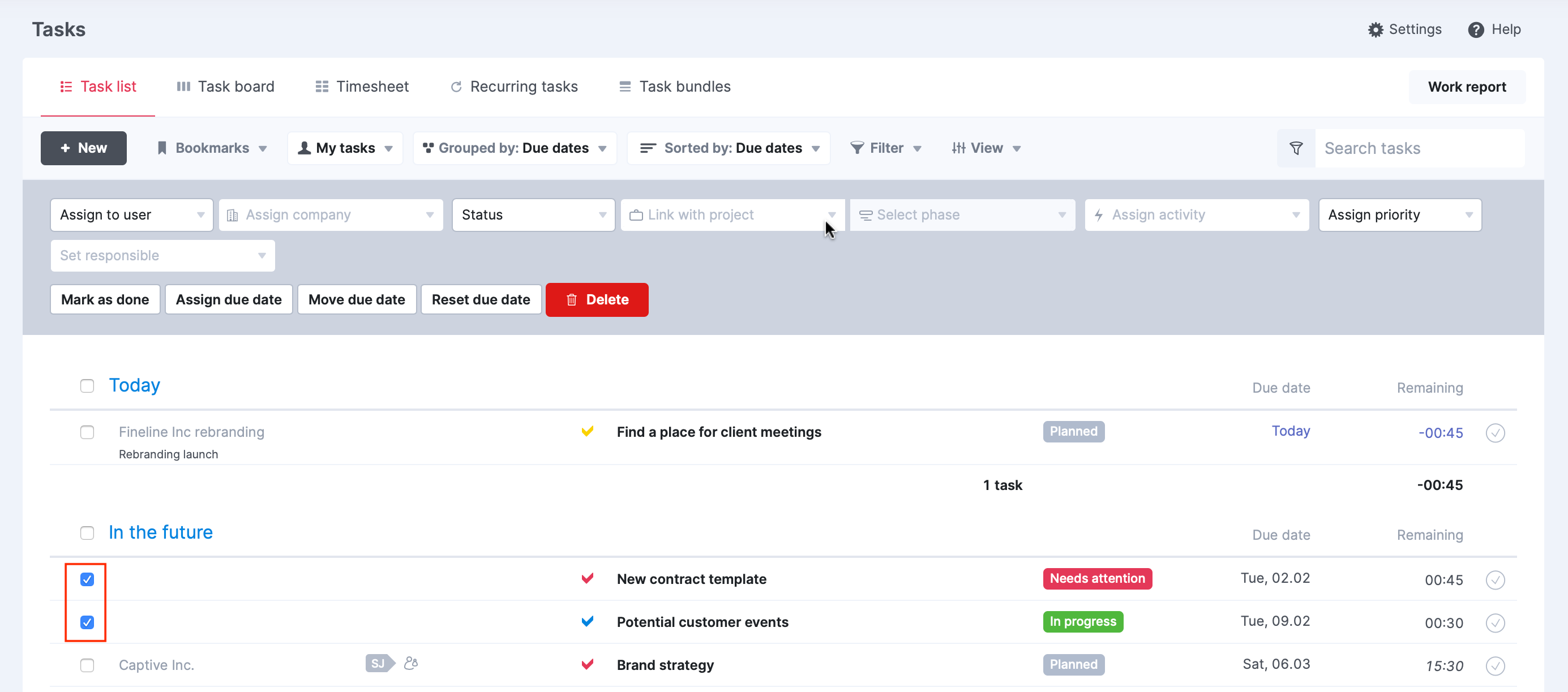 In addition, you can mark a task already done when adding it, when adding tasks to Scoro after you've finished them. Future activities are displayed under Planned activities, all the activities marked as done and events already passed are automatically moved to the Past activities list and added to the work report.
With the help of planned and already happened activities, you'll have a clear overview of what has been done and what still needs to be done, when taking a look at your project. To help you plan your project activities even better, Scoro has a Gantt chart feature with project phases and milestones.
See also: