Files can be filtered by users, categories projects and contacts.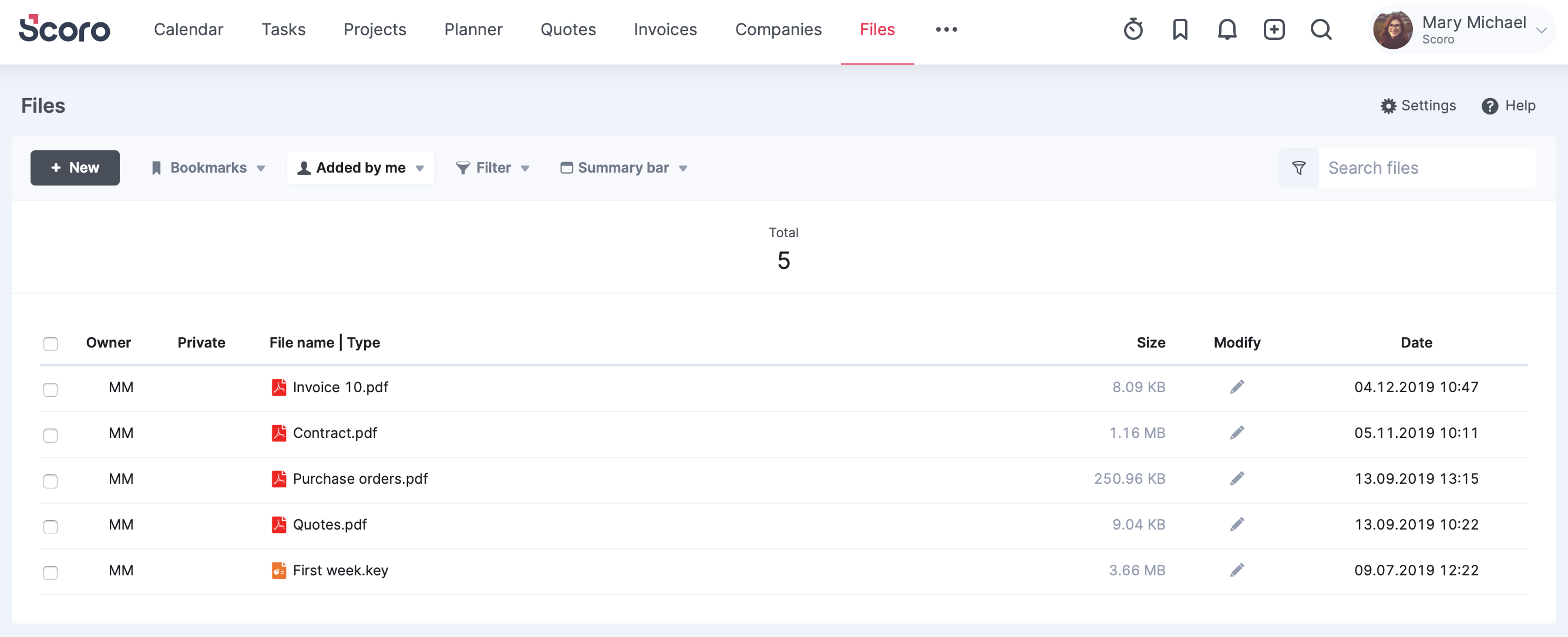 When using the project filter to find all project-related files, you can tick the option Also related tasks and events. This way all files that have been saved under different project-related activities are also included among the results.

Click on the column name to sort the files either by owner, file name, type, size or date added.

If you select at least one file in the list, an additional bar will appear with options to assign owner, link with project, download or delete.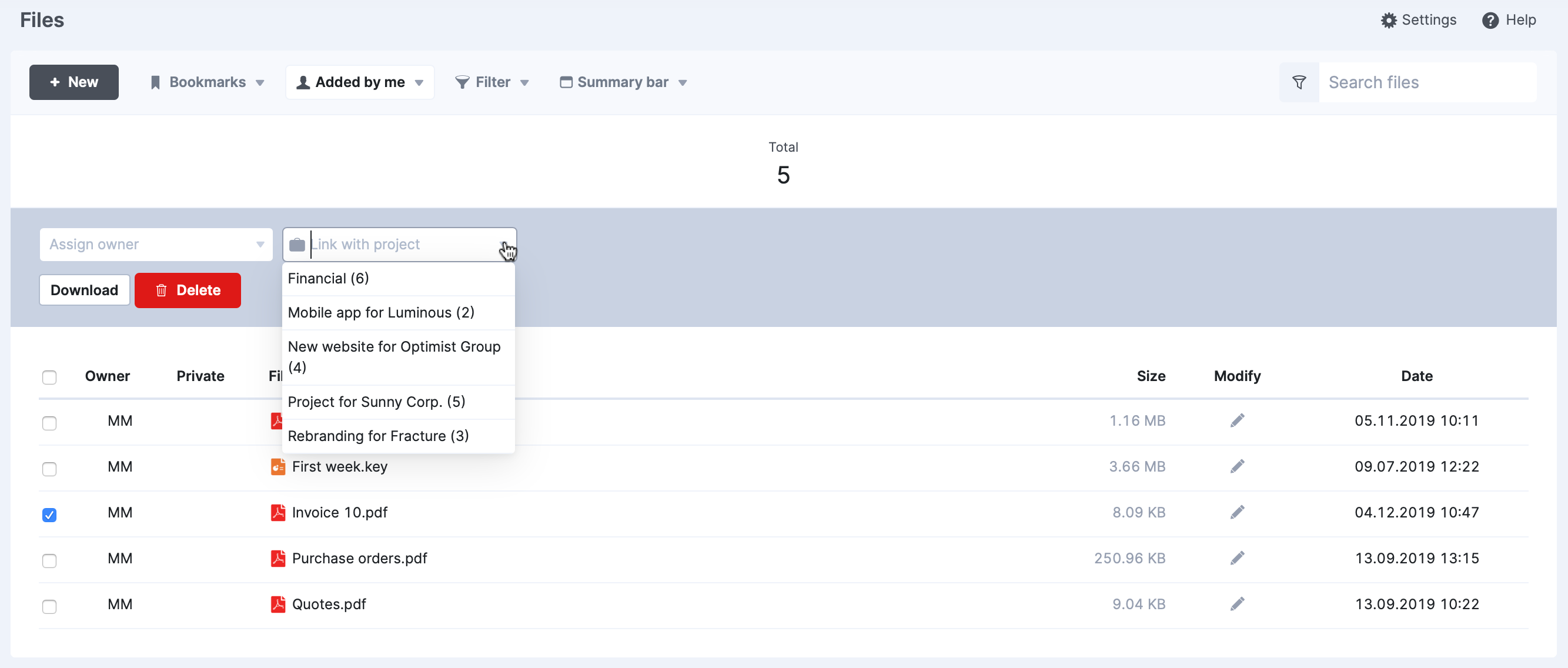 To open a file, click on its name. To modify, click on the pencil icon.
Delete or replace a file with a new one from the file modify view.

See also: