To add a file to Scoro, go to the Files list and click New.

All files that have been uploaded to Scoro will be visible in the files list.
You can filter the list by the owner, category, project, or contact. You can sort the list by the owner, file name/type, size and date.
To Modify the file, click on the pencil icon in the list view.

If you do not want the files to be shared with others, mark the file as Private and save changes.

You can also replace the file in the modify view. To replace the file, click Choose file, select the suitable file and click Replace.

Files can be added from almost every view. For example, the project view: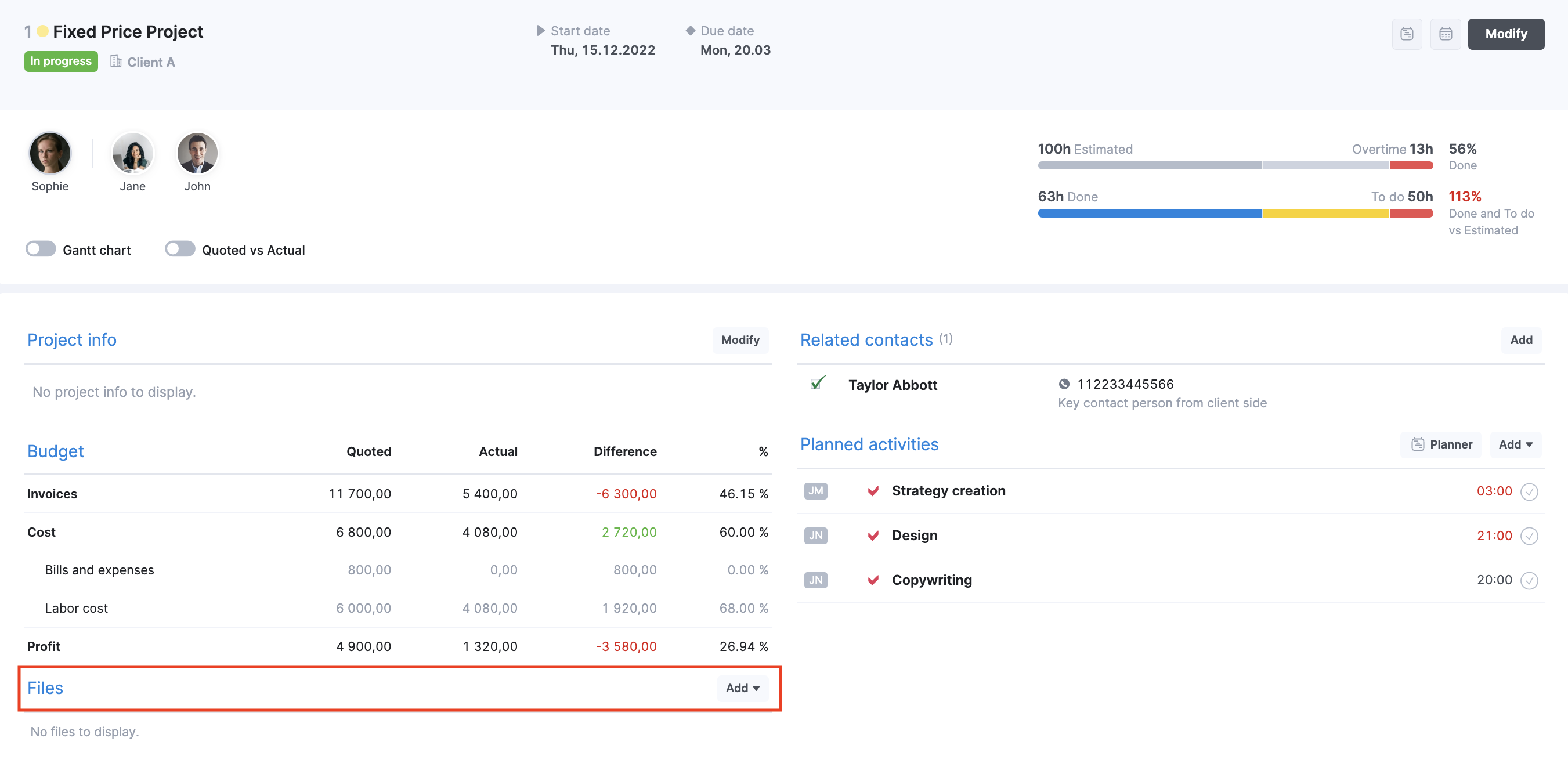 If a file is added to your Scoro site and you want to also include it underneath a task, project, quote, etc., then you can do so by selecting it from your Scoro library.

By default the file is linked to the view the file is added from.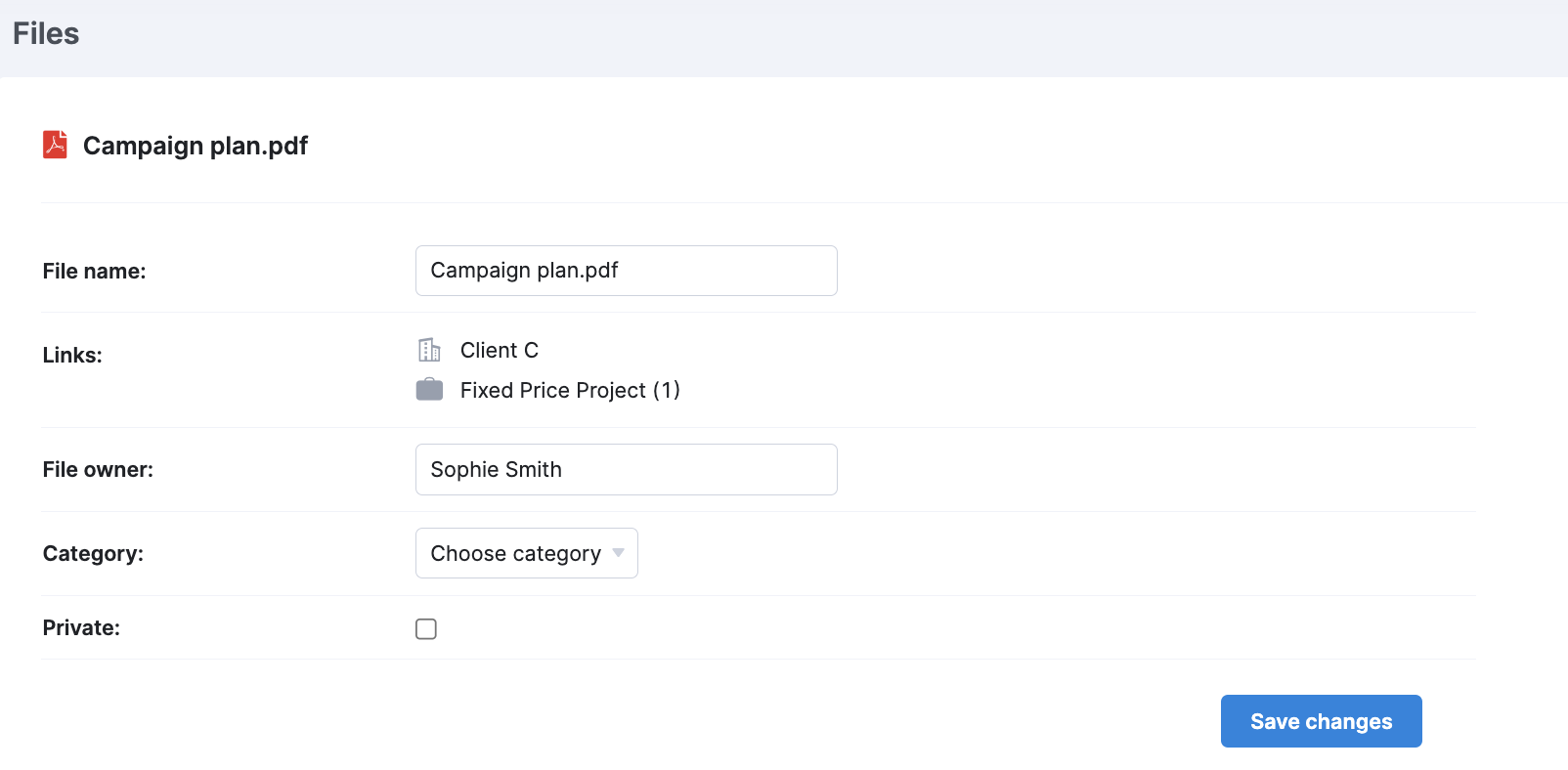 You can get to the list of relevant files by clicking on the Files section title in any detailed view in Scoro.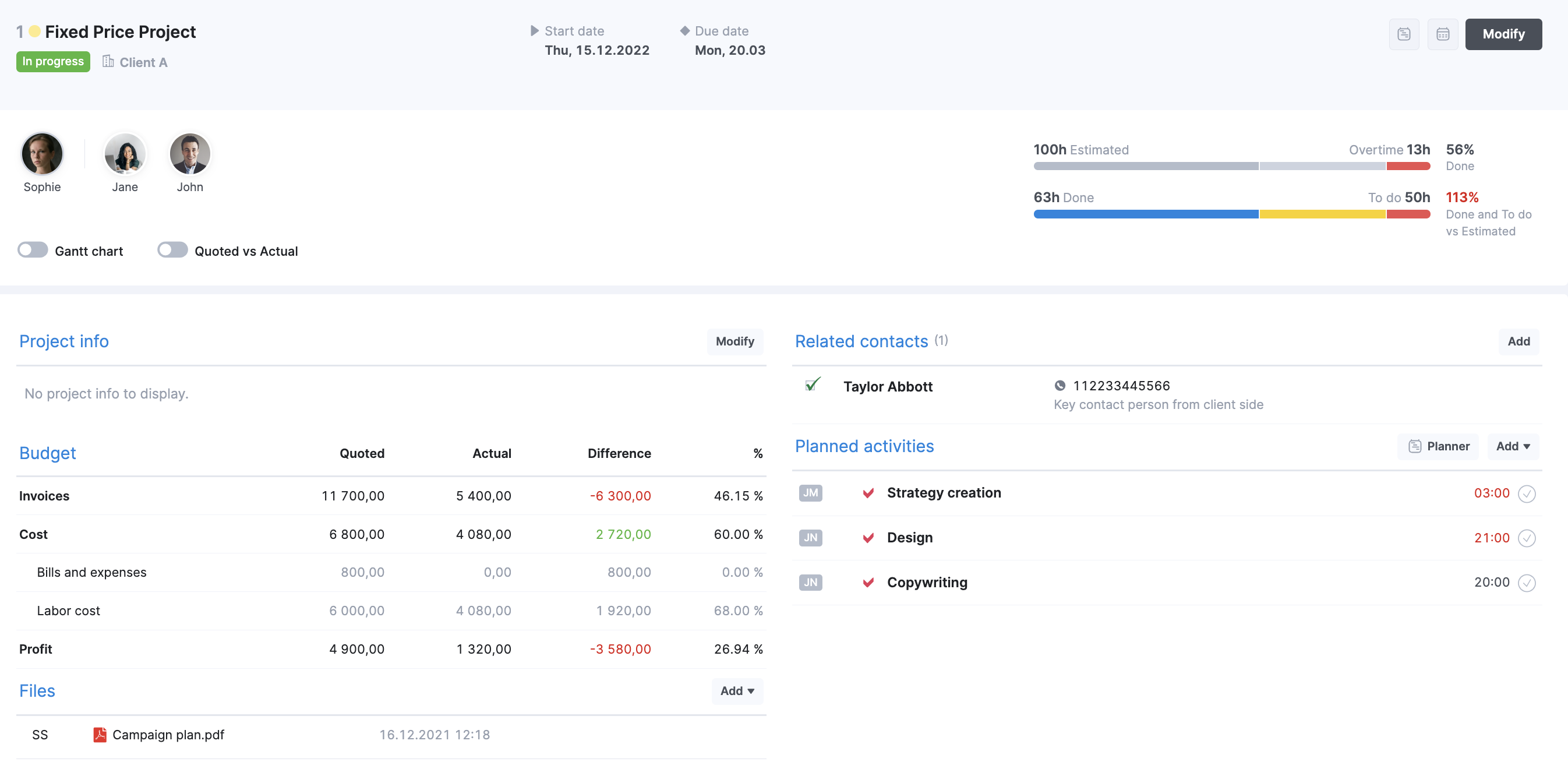 If needed, just select the files to download, and store or present your work to the customer.