The Google Drive integration allows you to use Google Drive to save and preserve your files used in Scoro. Access all your files when and wherever you are.
As you add files to Scoro and link them with clients and projects, they're automatically synced to appropriate folders on your Google Drive. Also, you can update and delete the files in either of the applications and everything is kept in perfect sync.
In addition, your team members are able to add, view and edit Google documents, spreadsheets and presentations right from the Scoro project view. Instead of sending links via email or messages, and later trying to locate them, all documents added from a relevant project view are automatically shared with all project members. If a person is no longer part of a project, all the documents are unshared.
To activate the Google Drive integration, go to Settings > Site settings > Integrations and switch it on.
Click on the button Sign in with Google and fill in your user data.

Now Google will ask you to allow Scoro to view and manage the files in your Google Drive. Click Allow.
As simple as that – the integration process is done!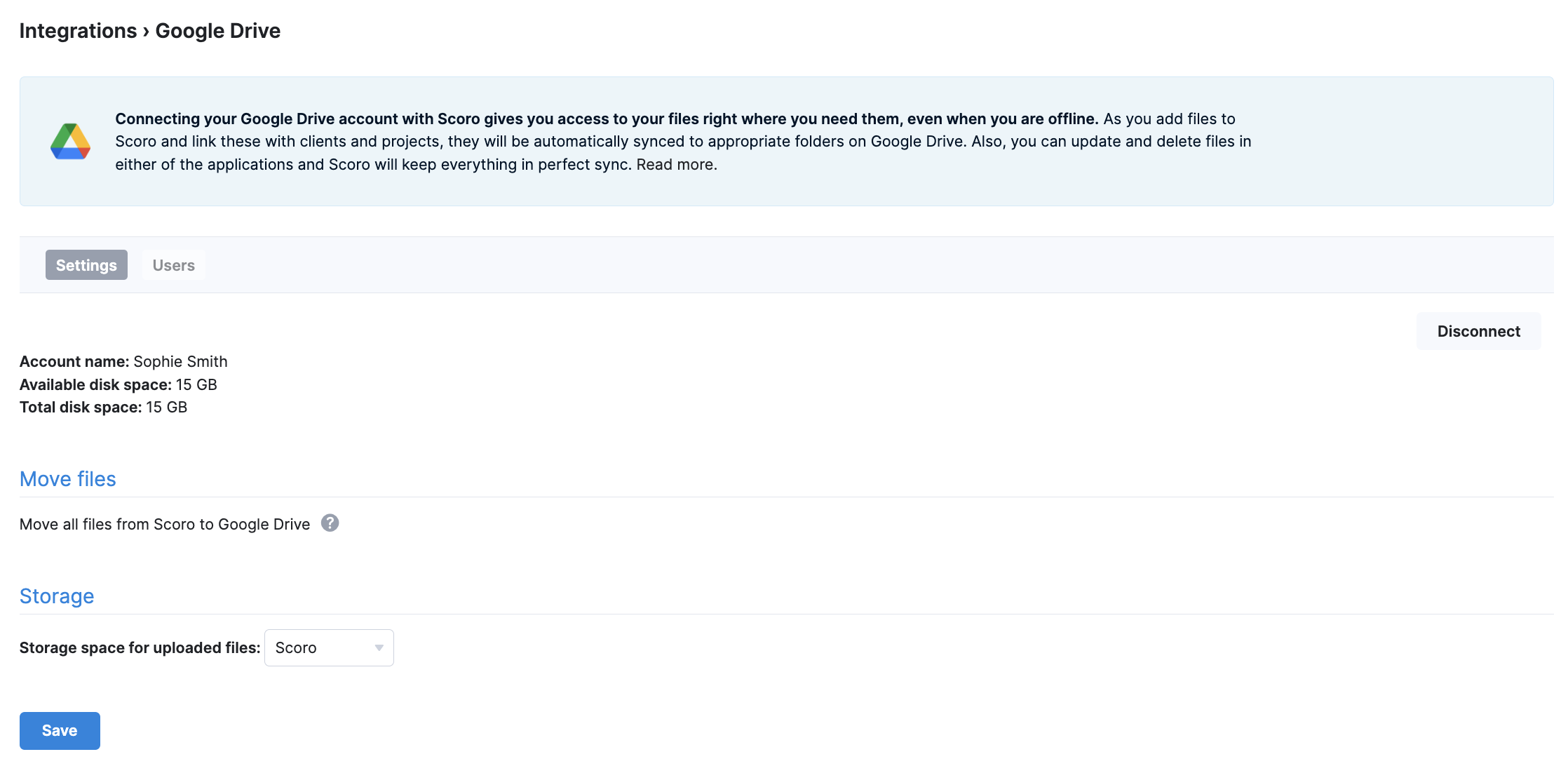 You can choose to move your existing files from your Scoro server to Google Drive. Just click on the text. All the files will be moved during the coming night.
Also select, where you want the new files added to your site to be preserved – Scoro or Google Drive.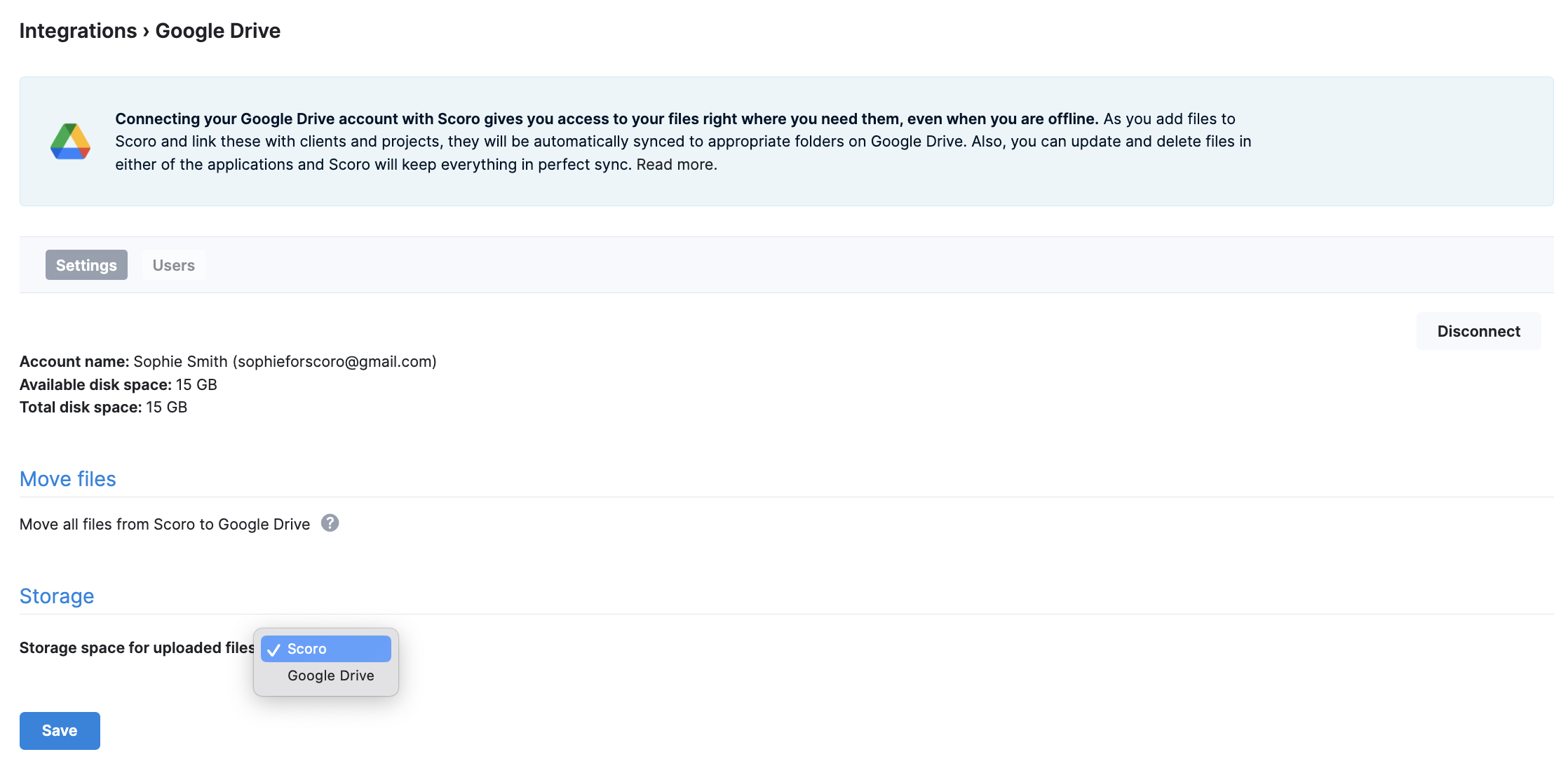 The next step is to fill in your team members' Google usernames under the Users tab, so all files under relevant projects are automatically shared with them.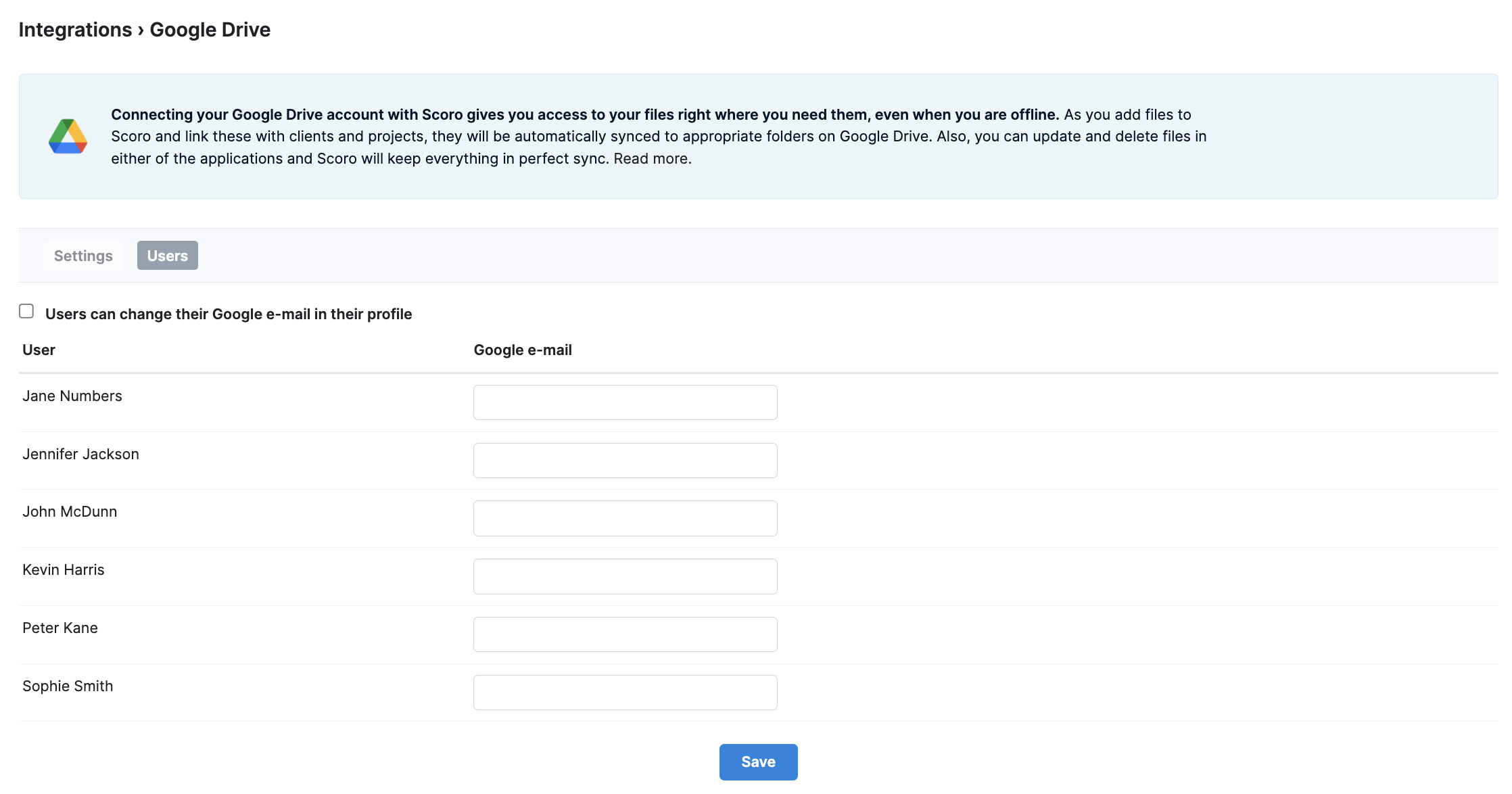 Also, tick the checkbox, so users can change their Google username in their profile, if needed.

To add new Google documents, spreadsheets, or presentations under a relevant project, just open the project and click Add under the Files section. Pick the suitable file type and start adding data.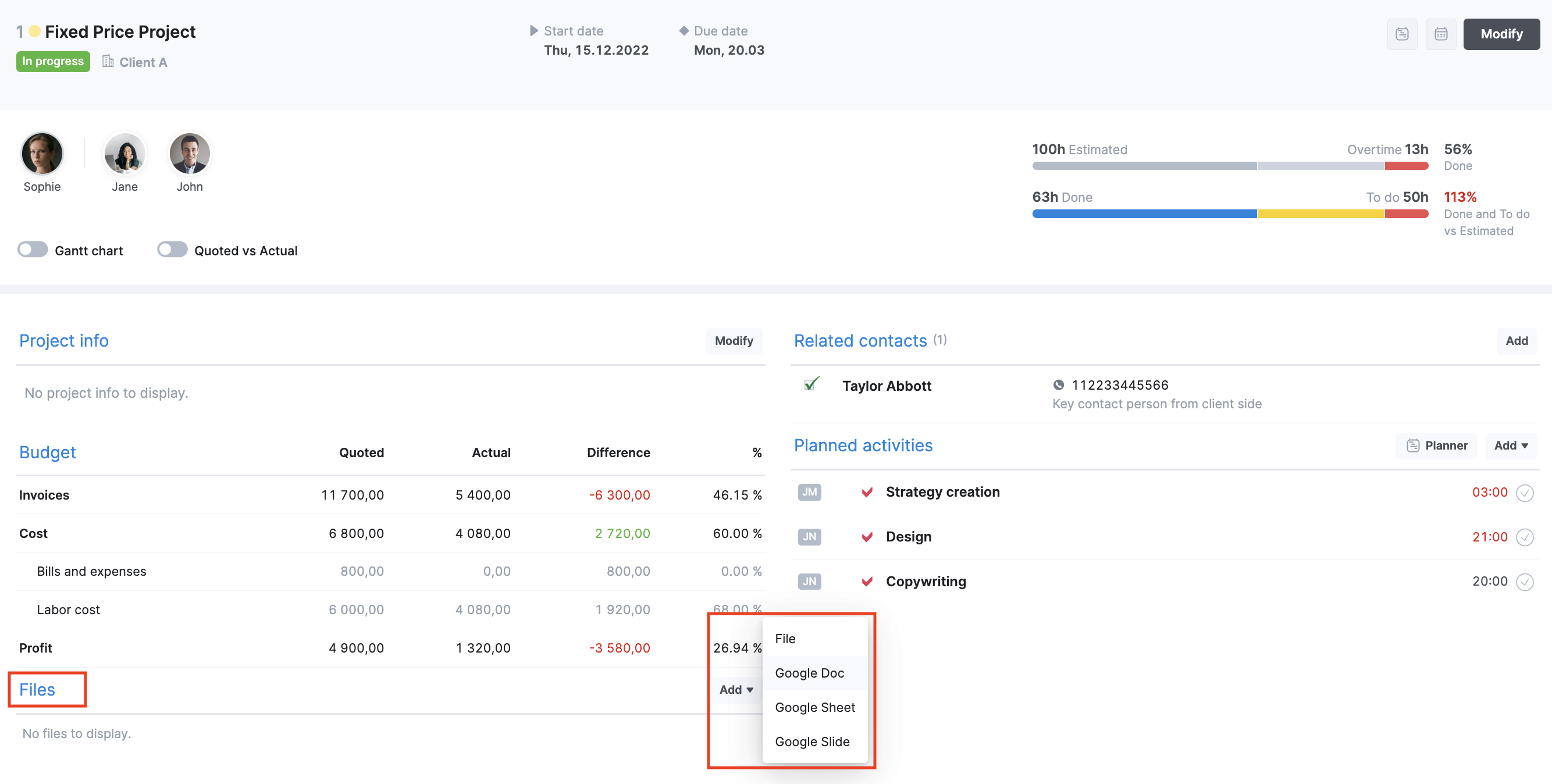 Note! If you want to add files from Google Drive, then you'll need to add them to the relevant folders that were automatically created - eg. a folder for a specific project, or to the general Files folder.
You can also access all your files either in your Google Drive or in Scoro's Files module.

Important! If, for any reason, your Google Drive integration connection has been disconnected, make sure to reconnect to the same Google Drive account that you had the connection initially, otherwise, all your files will be deleted from our servers!