Some tasks are just too big to handle alone, others need collaborating on, etc. In that case, you can easily split the task between multiple team members – this way the workload is divided into manageable pieces among the team, and it's easy for each of the doers to log their work-time under the task.
In addition to getting a good overview in the task detailed view, you can get accurate reporting on all time spent in the detailed work report, and later invoice the customer for the work done with the time-billing function.
To assign tasks to multiple team members, go to Settings > Work and projects > Calendar and tasks and activate the option Assign tasks to multiple users (and save).


When creating a new task or modifying an existing one, just assign the task to multiple people instead of one.
In the task detailed view, click on the image of the doer and select the users you wish to assign the task to.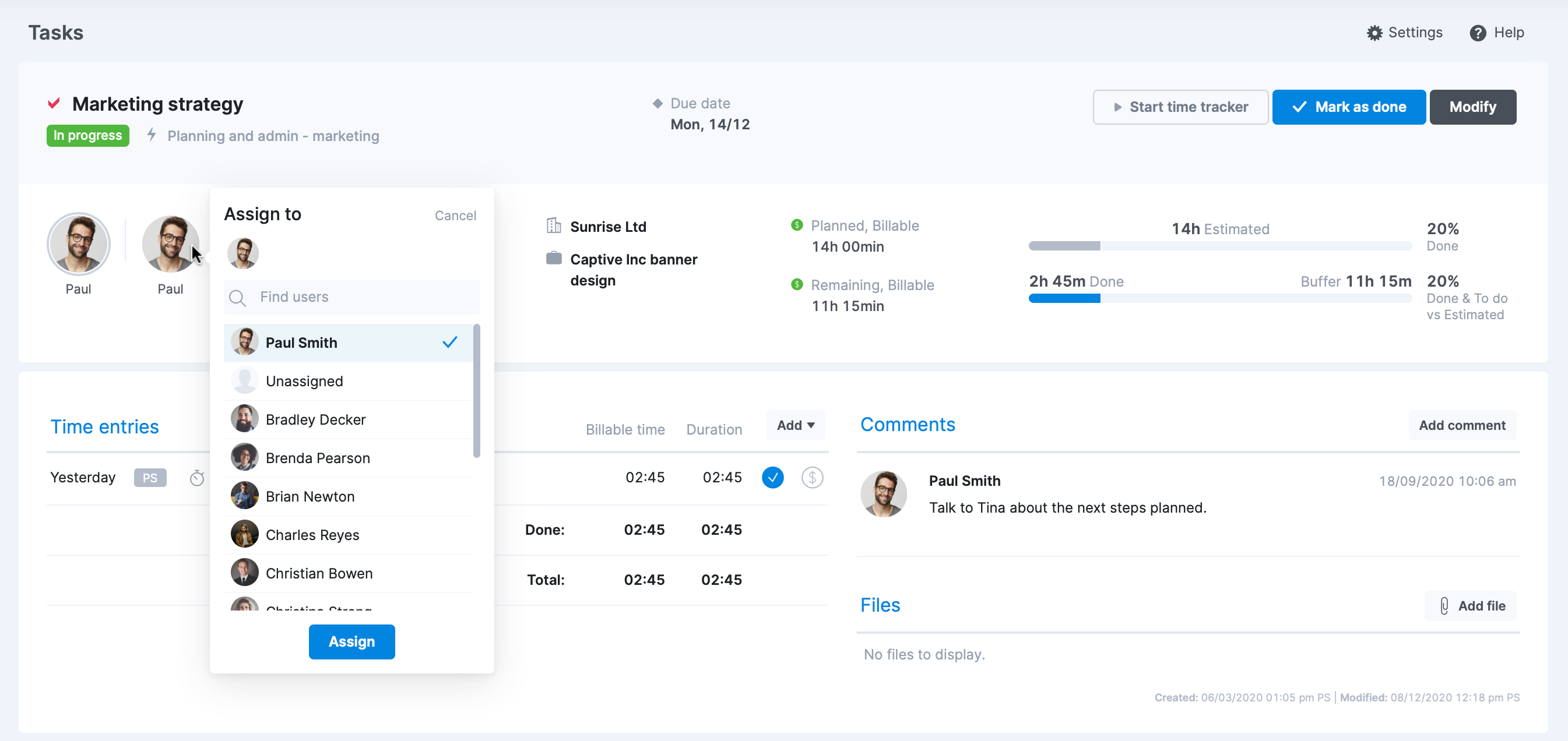 Or in the task modify view, just select the users by clicking on their names. Or remove them by clicking on their pictures.

This way the task is added to the task list of each assignee. They can start doing their part of the task and log the work-time under it.
It's also possible to assign the same individual task to each of the team members, not split one task among multiple people. Just tick the option Create an individual task for each user and save the task.