The task board enables you to manage your tasks in a pipeline-ish view. You have a visual overview of all the tasks of a project, or tasks sorted by companies or users, etc. in distinct columns (and rows).
Apply different filters and save the filtered view as a default view or as one of the bookmarks for easy access.
An example of tasks by statuses.

By adding rows to your task board, you can create a useful task matrix to track initiatives, project progress, team goals, etc.
Okay, let's go through adding and viewing, modifying, and deleting a task.
Task matrix
Scoro's Task board allows you to manage tasks side by side in columns and therefore helps to visualize progress, as assignments move from one status to another towards completion.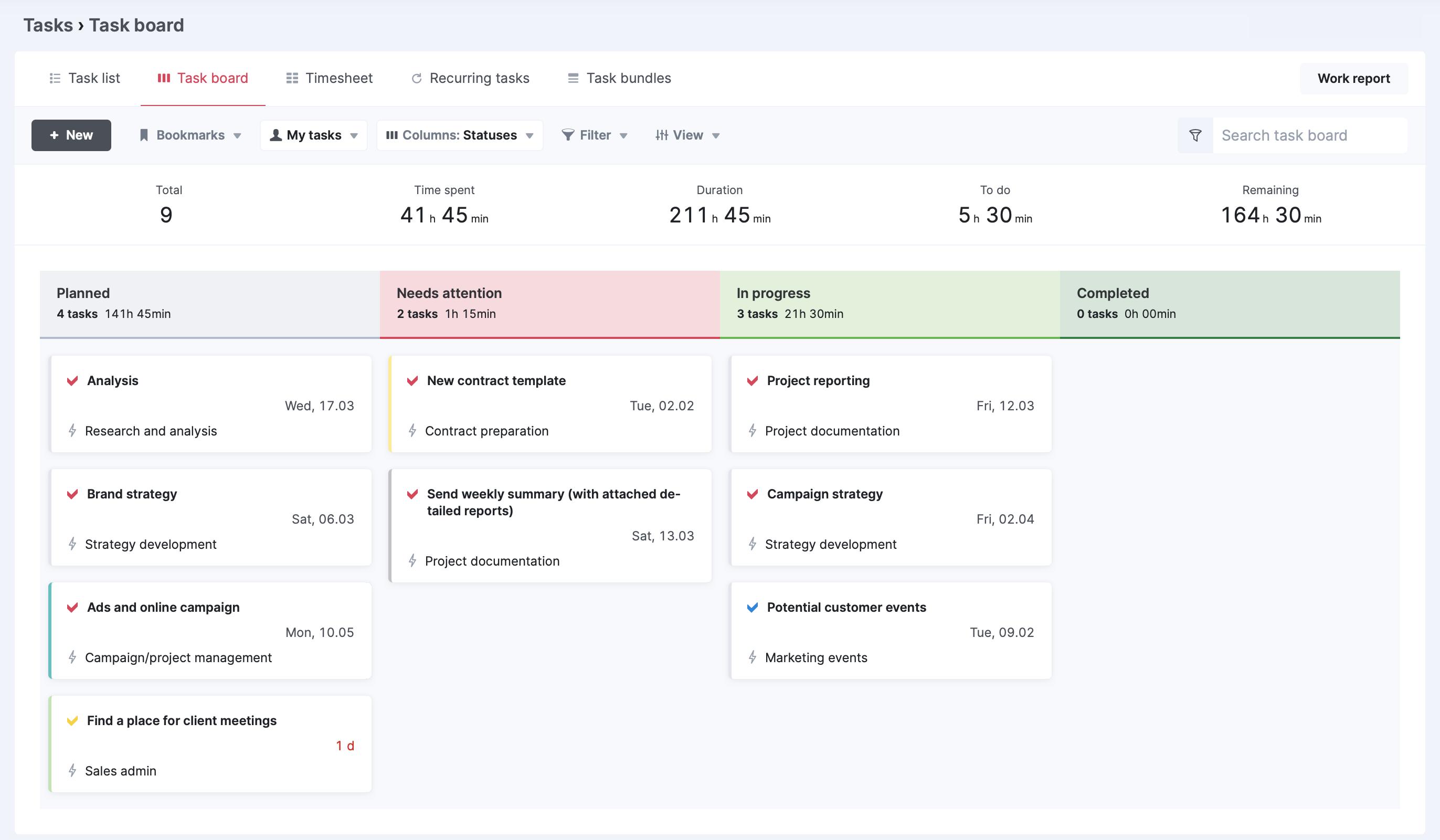 You can customize the board to display the information most relevant to you by changing the View options.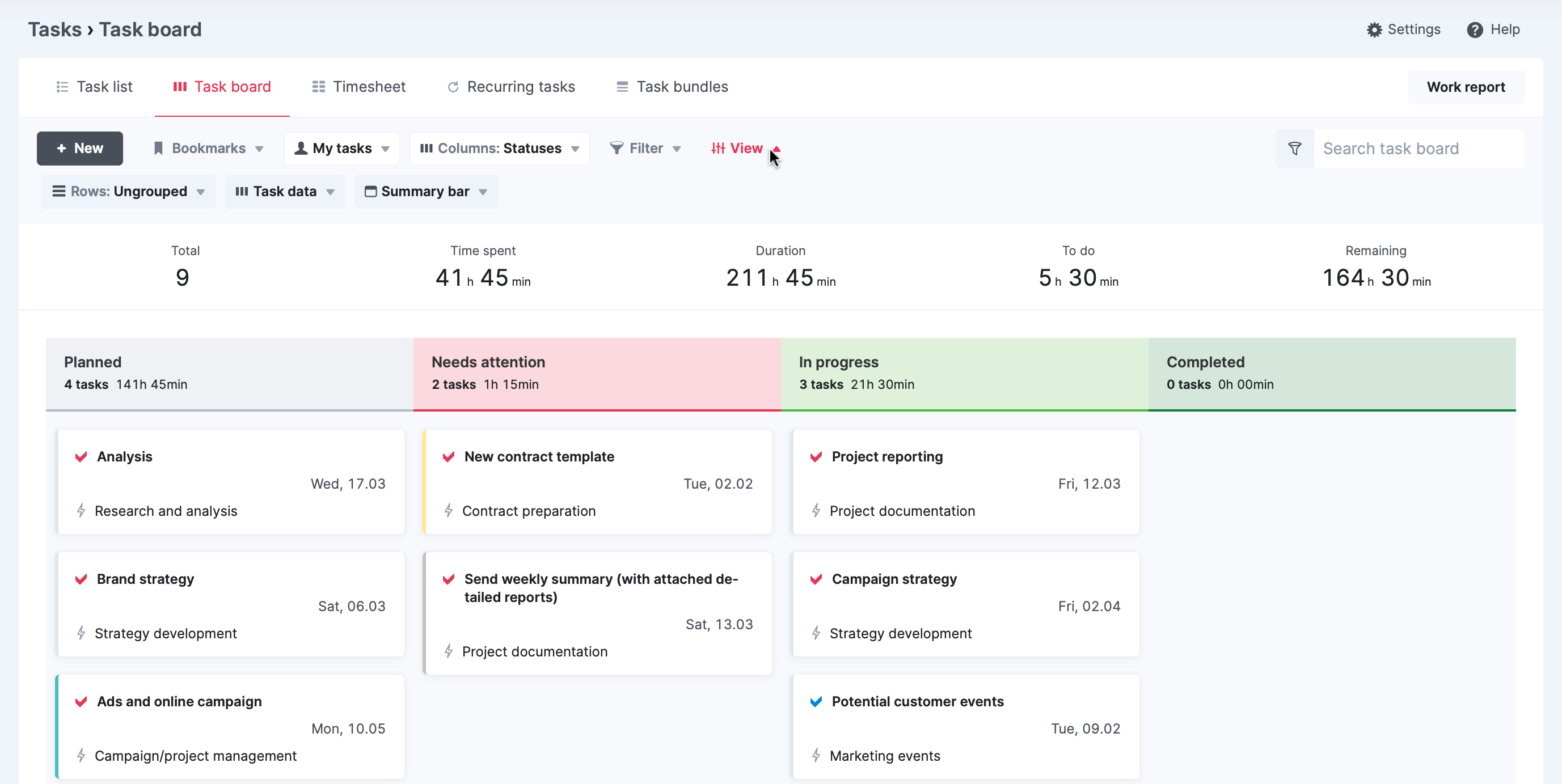 Decide, which information to show or hide for each task by tick/unticking the options under Task data and drag-drop them into the order of your liking.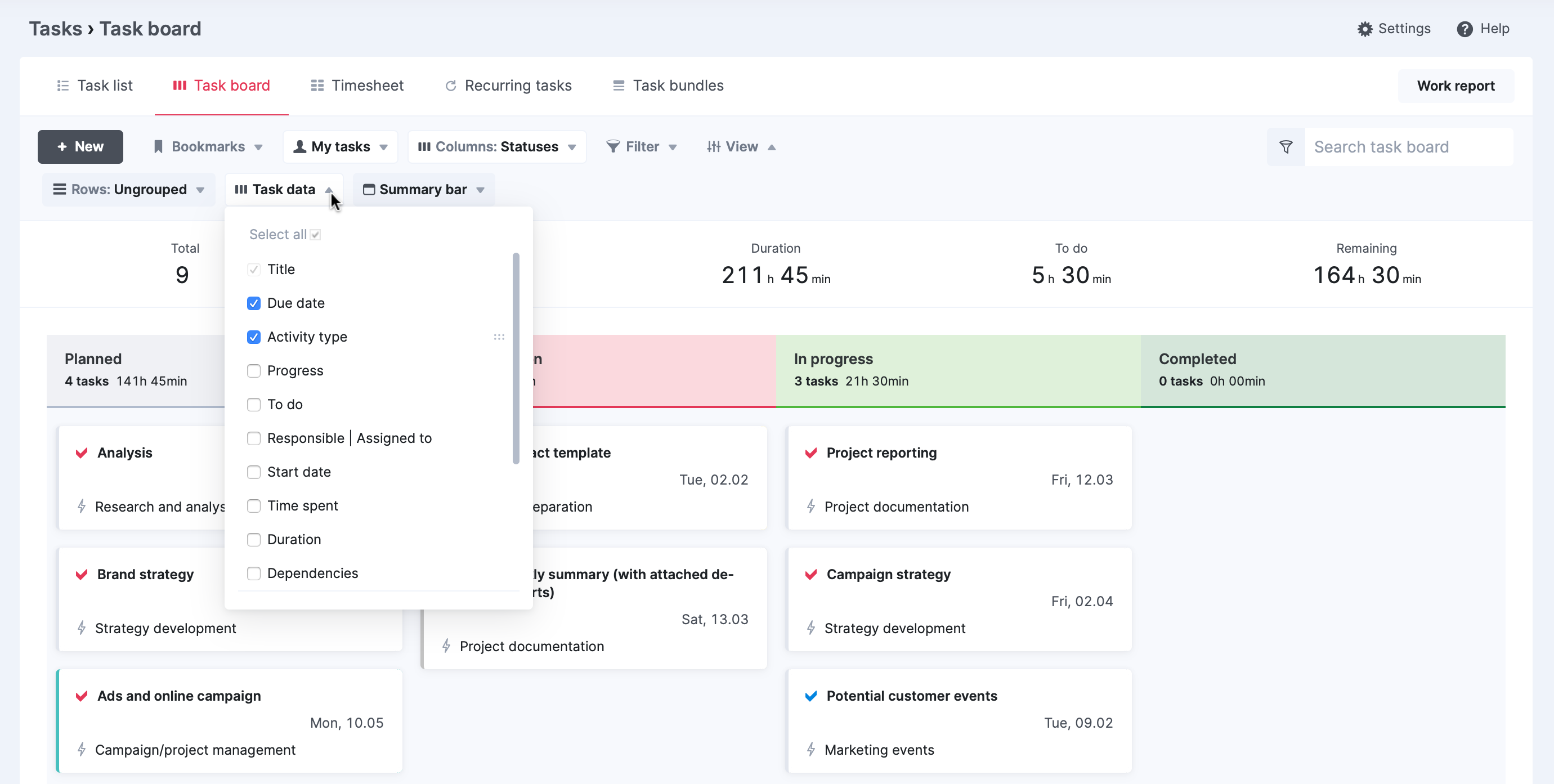 You can also customize the summary bar, or hide it altogether, if irrelevant.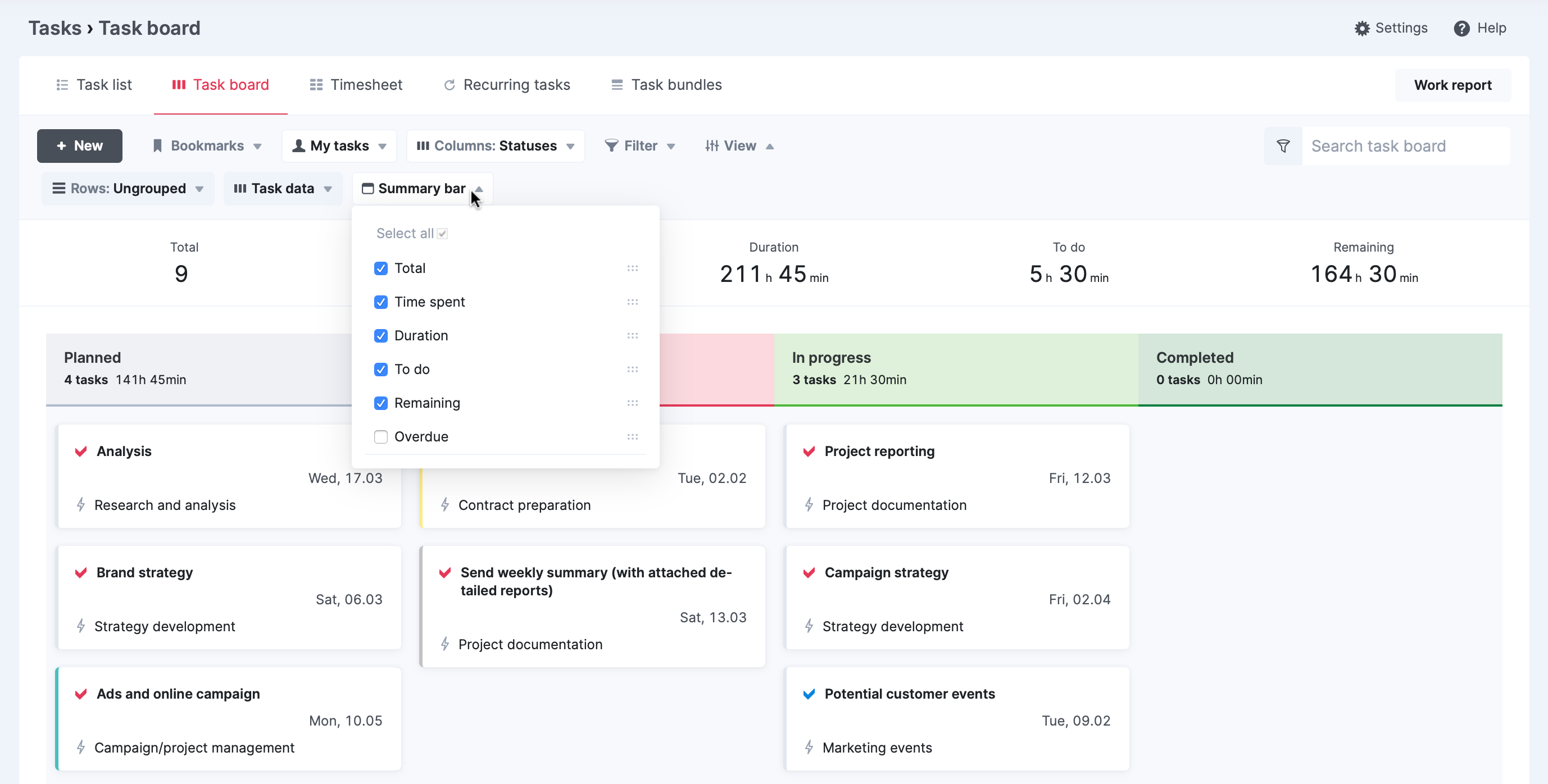 Use filters to decide which tasks are displayed on the board.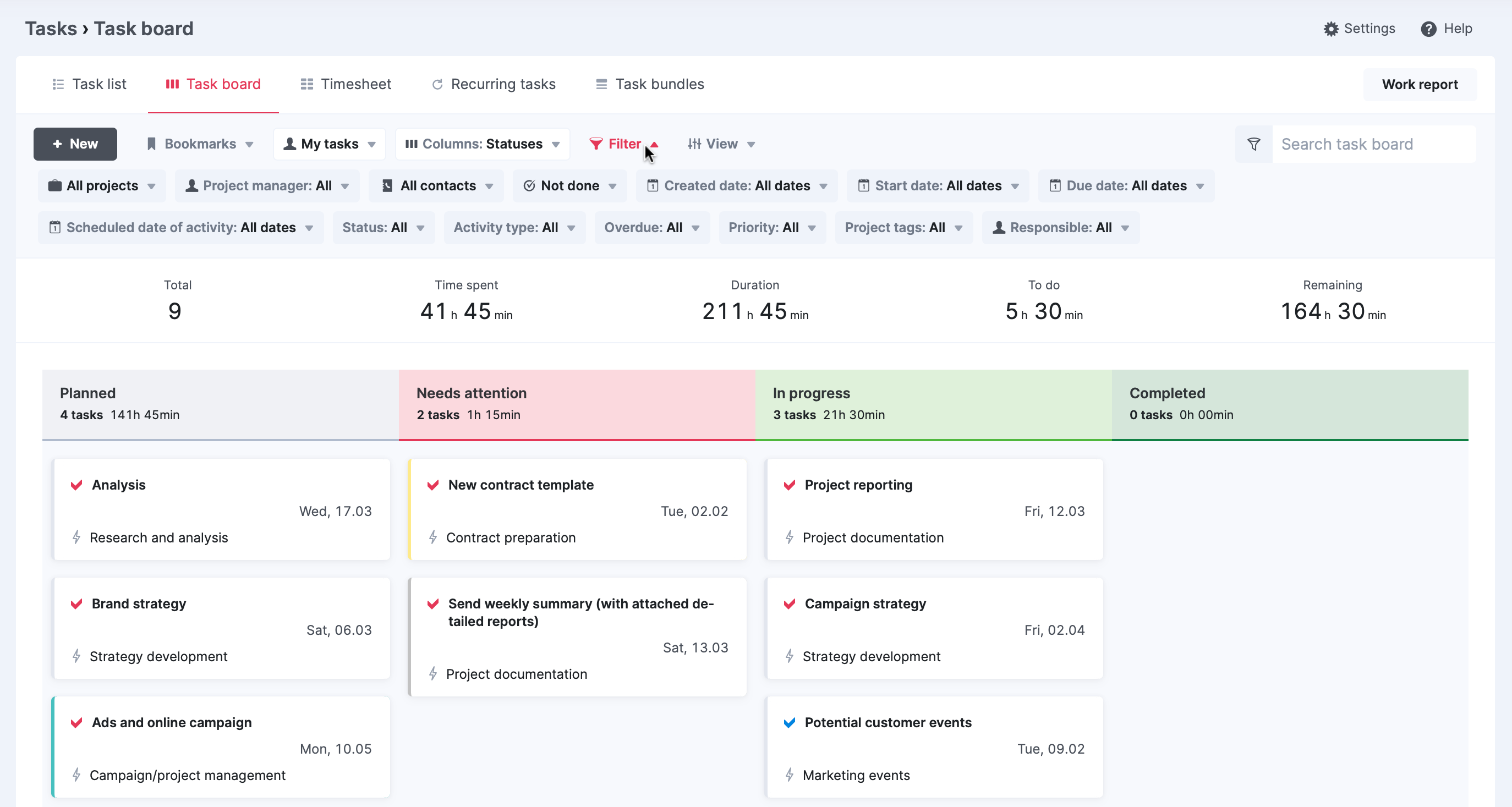 By choosing a breakdown for rows under View, you can add a second dimension to your Task board – what we like to call the Task matrix.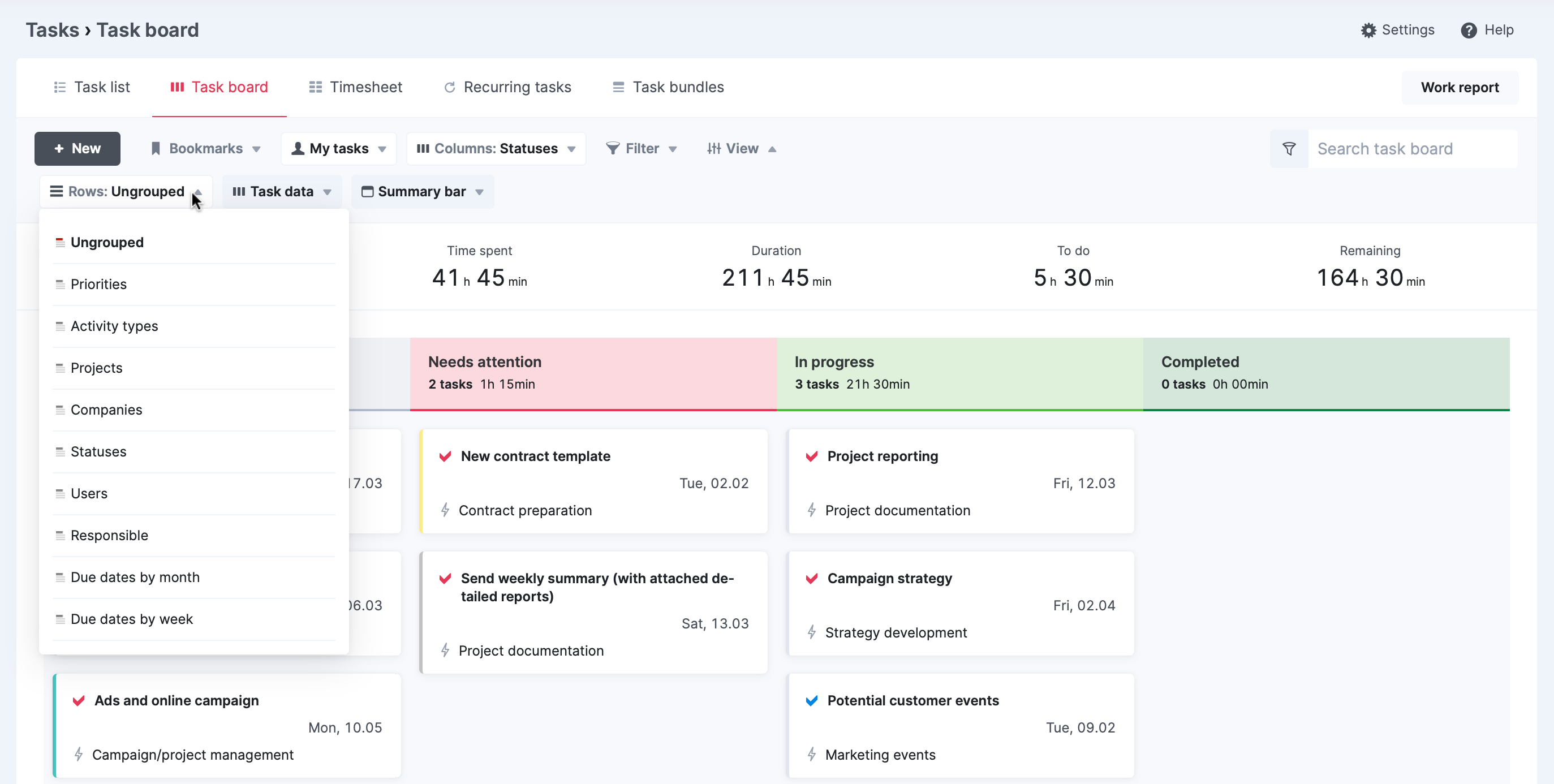 This matrix view can be used in many different ways to help create a wireframe for your work and set reasonable targets. For example, oversee project progress by using projects as rows and task due dates as columns. Or track team initiatives and goals to see exactly when something needs to be delivered by choosing task Statuses as columns and Due dates by month as rows.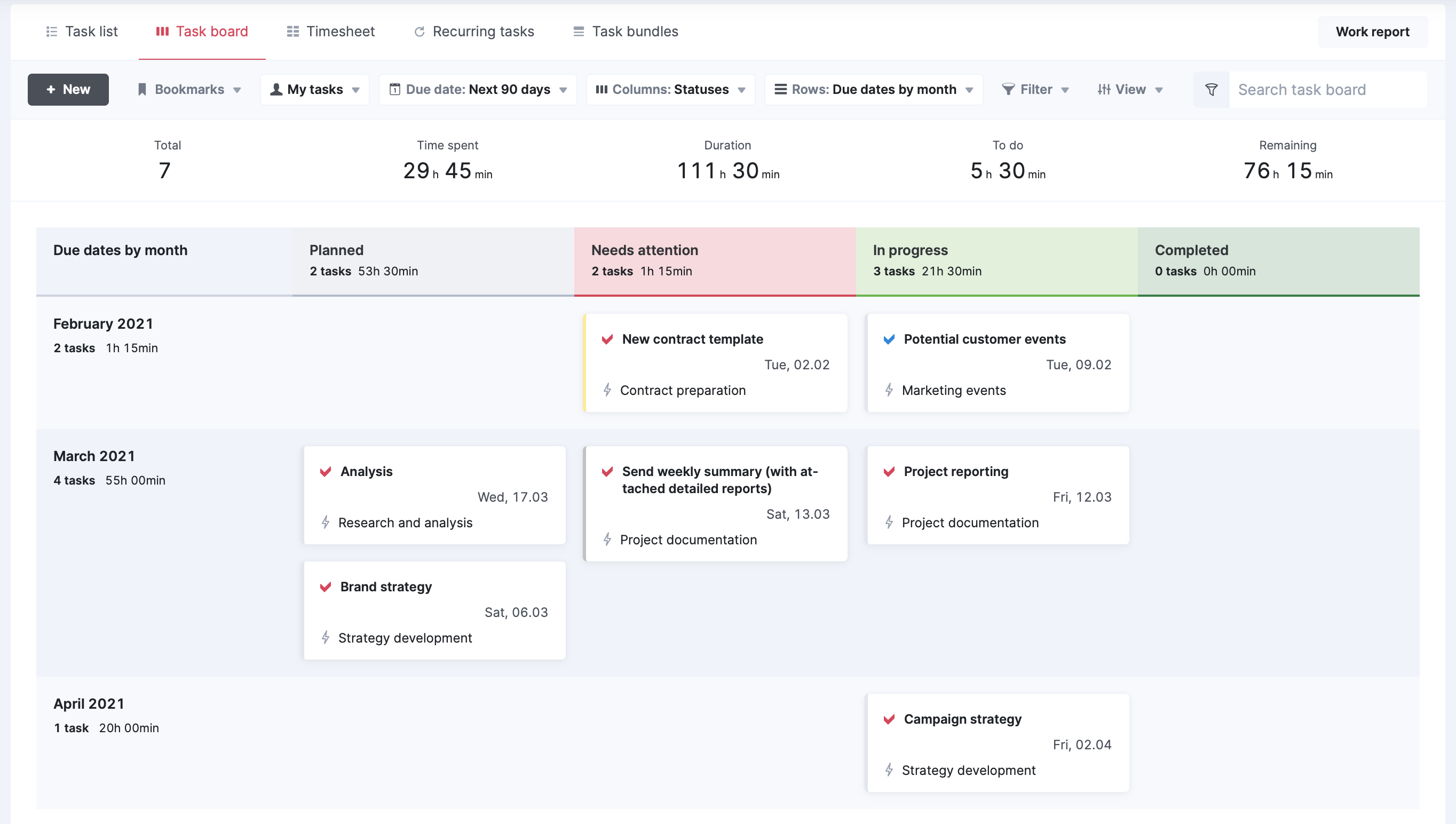 Simply use drag and drop in the matrix view if you need to make changes to your plans. For instance, if you need to push something to the next month, just move it to the intended place on the board and the due dates are updated automatically.

You can easily close (and open) longer rows of the board to fit more of the board on your computer screen.
Note! In case the task matrix is not included in your Scoro plan, you can add it to your existing plan as a paid add-on. It might be worth checking out our plans and pricing to make the best choice for your business.