There are three simple ways to log time in Scoro. To find the best match for your working style, watch the summary video or go through the GIF guide below.
Log time as you go
If you have many small tasks to complete within one day, you may prefer to track activities on the go. To do this, start the timer in the task view when you begin working on an assignment. You can pause whenever you take a break and mark the activity done once finished.
You can also start the stopwatch from the top menu. Find your task on the list and set off the timer.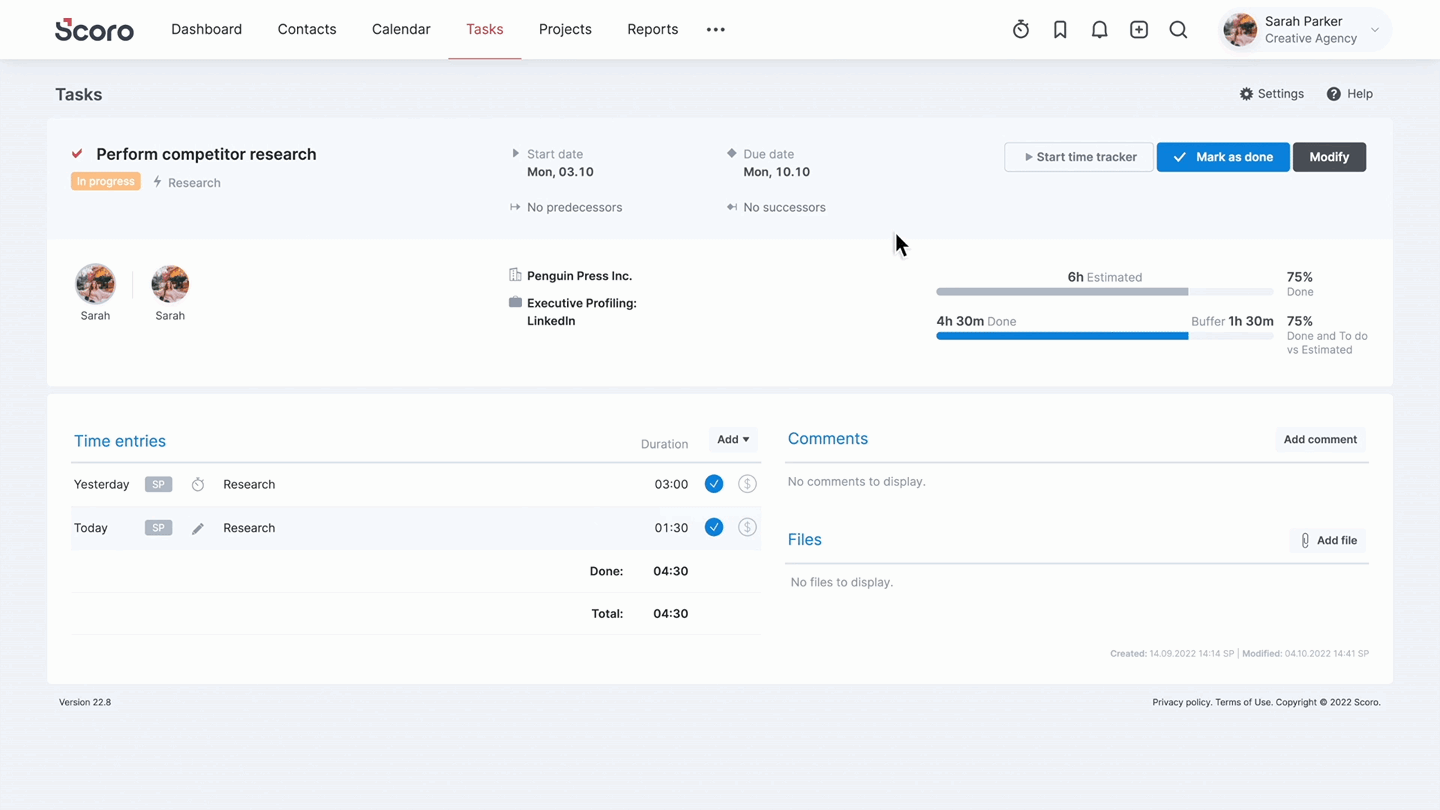 Add a time entry after working on a task
If you work on a few larger tasks, it may be most efficient to log time retrospectively. Whenever you complete a chunk of work, open the relevant task in Scoro and add a time entry.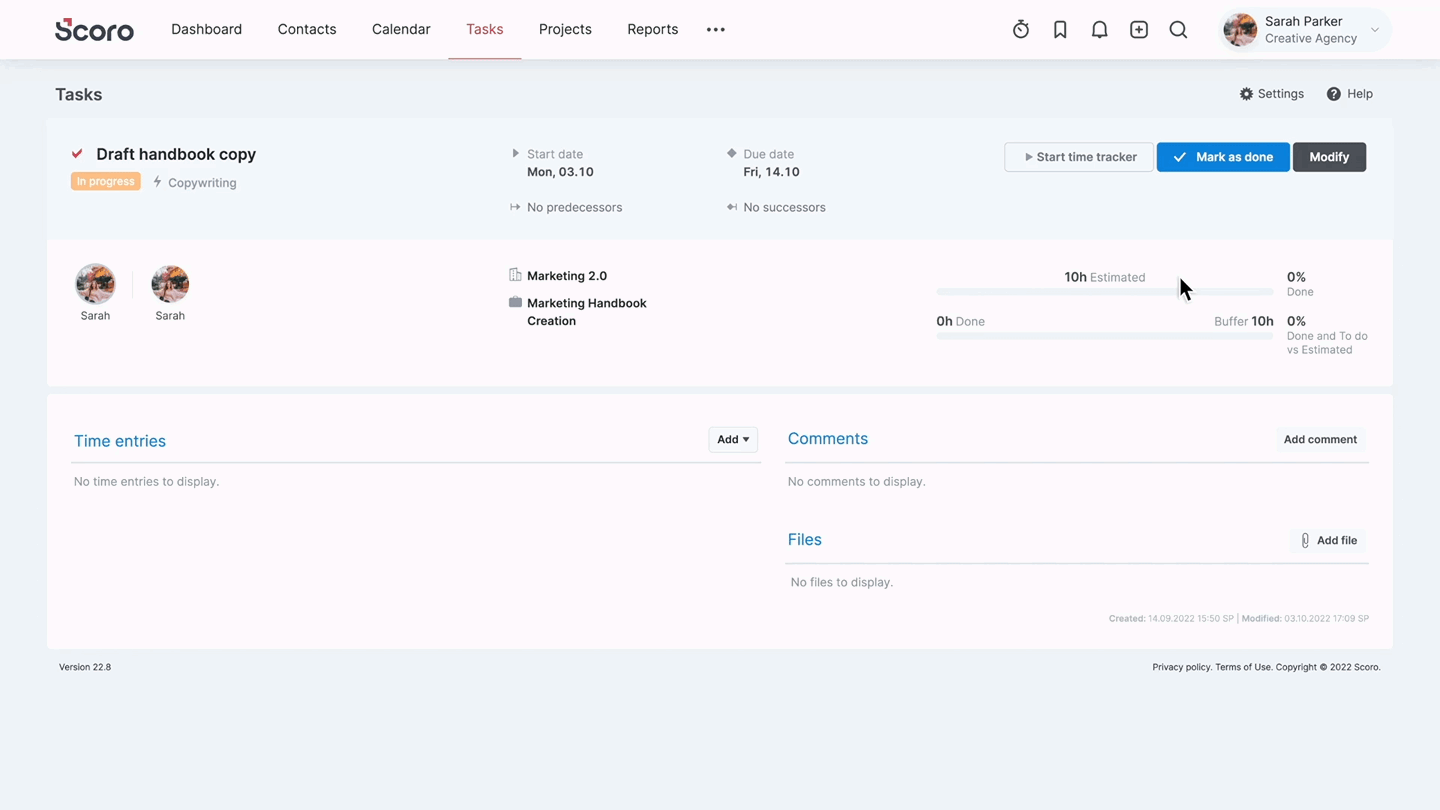 Alternatively, head to your timesheet to log the time dedicated to each assignment straight from there.
Keep in mind that a completed time entry doesn't equal a finished task. Time entries are like subtasks that reflect your progress on a more significant assignment. Once you finish the whole task, mark it done after adding the last time entry.
Schedule events for automatic tracking
If events dominate your calendar, you may be able to skip manual time logging altogether. Simply book a meeting slot or focus time in your Scoro Calendar, and the session time will be automatically logged and added to your work report once the event is over.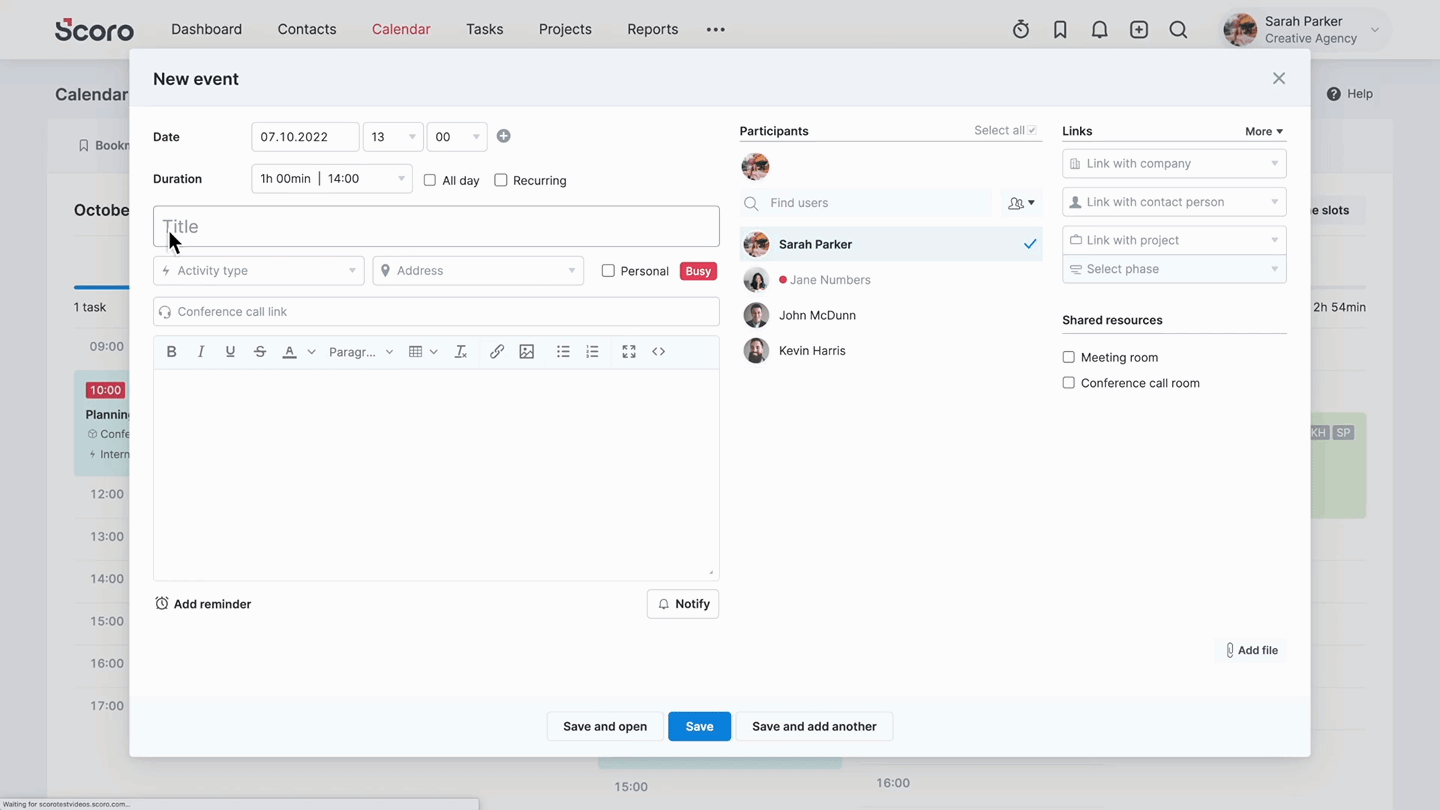 To sum up, there are three methods to log your time in Scoro. Regardless if you choose to track your activities on the go, retrospectively or by booking event timeslots—you will see the full picture of your assignments and time spent in the work report.