The default list view displays active quotes only. You can specify, which quotes are active under Settings > Site settings > Statuses. You can also bookmark a filtered view or make it your default view, that way you don't have to filter the list each time.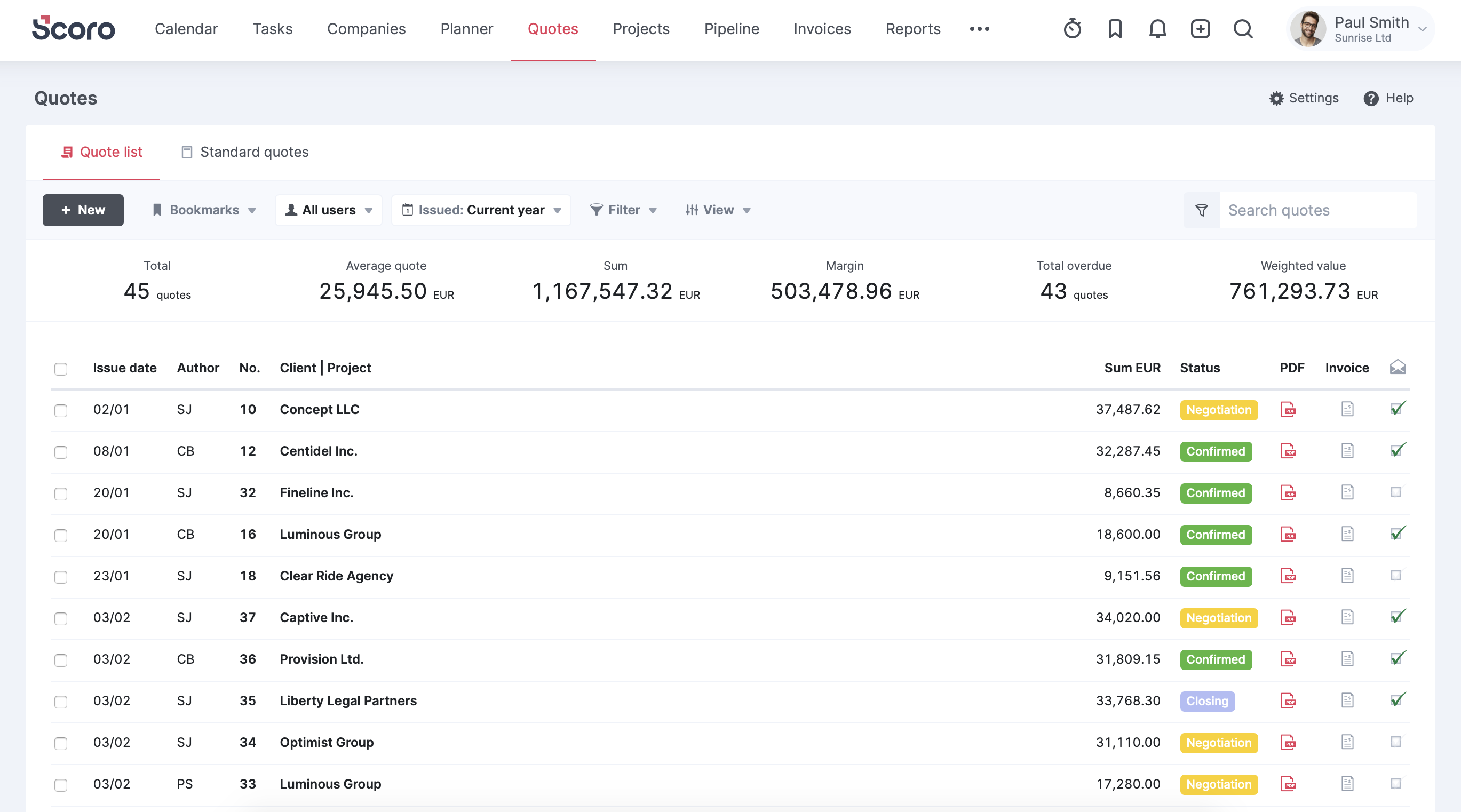 The list can be sorted by the quote number, owner, date, payer, project, etc. Just hover over the column header and click on it to sort the list.

If you select at least one quote in the list, an additional bar will be displayed with bulk commands and exporting options.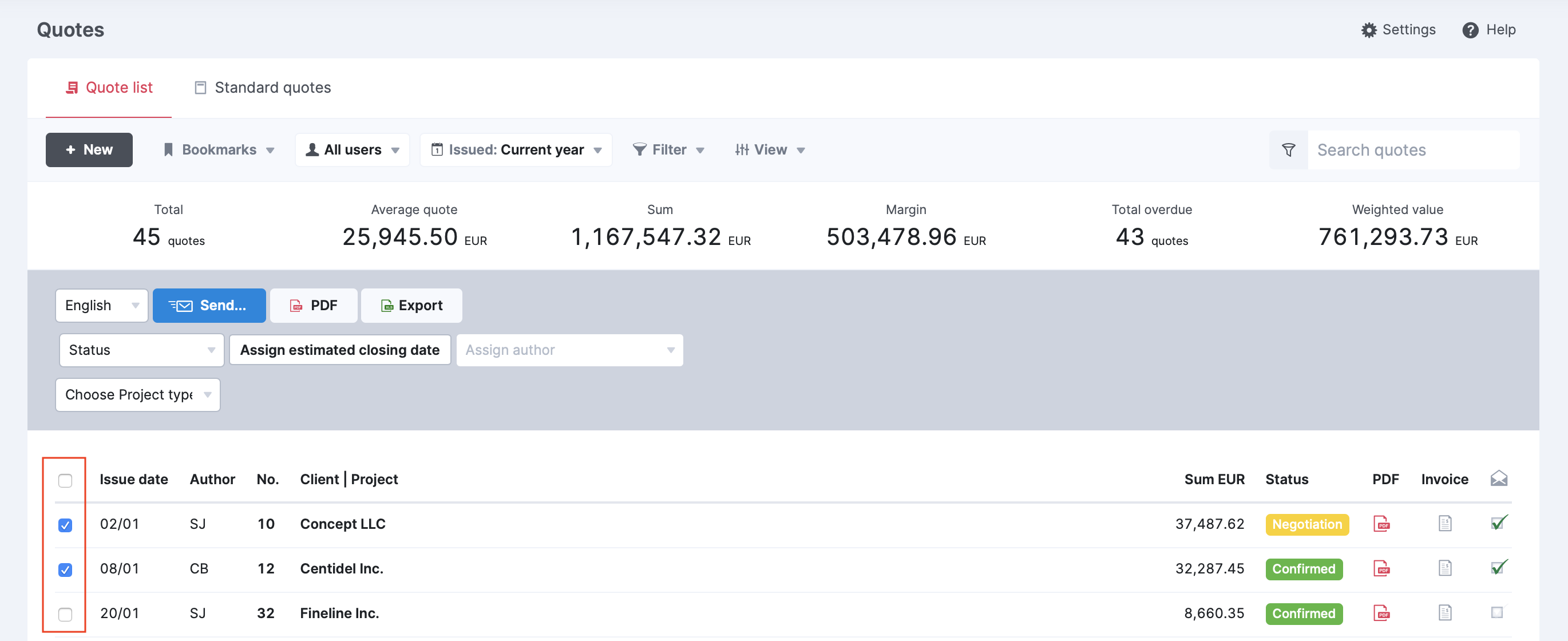 On the top of the list, you can see the summary of how many quotes have been made, their sum, margin, etc. Customize the summary bar according to your needs by using filters.
The status of the quote can easily be changed by clicking on it.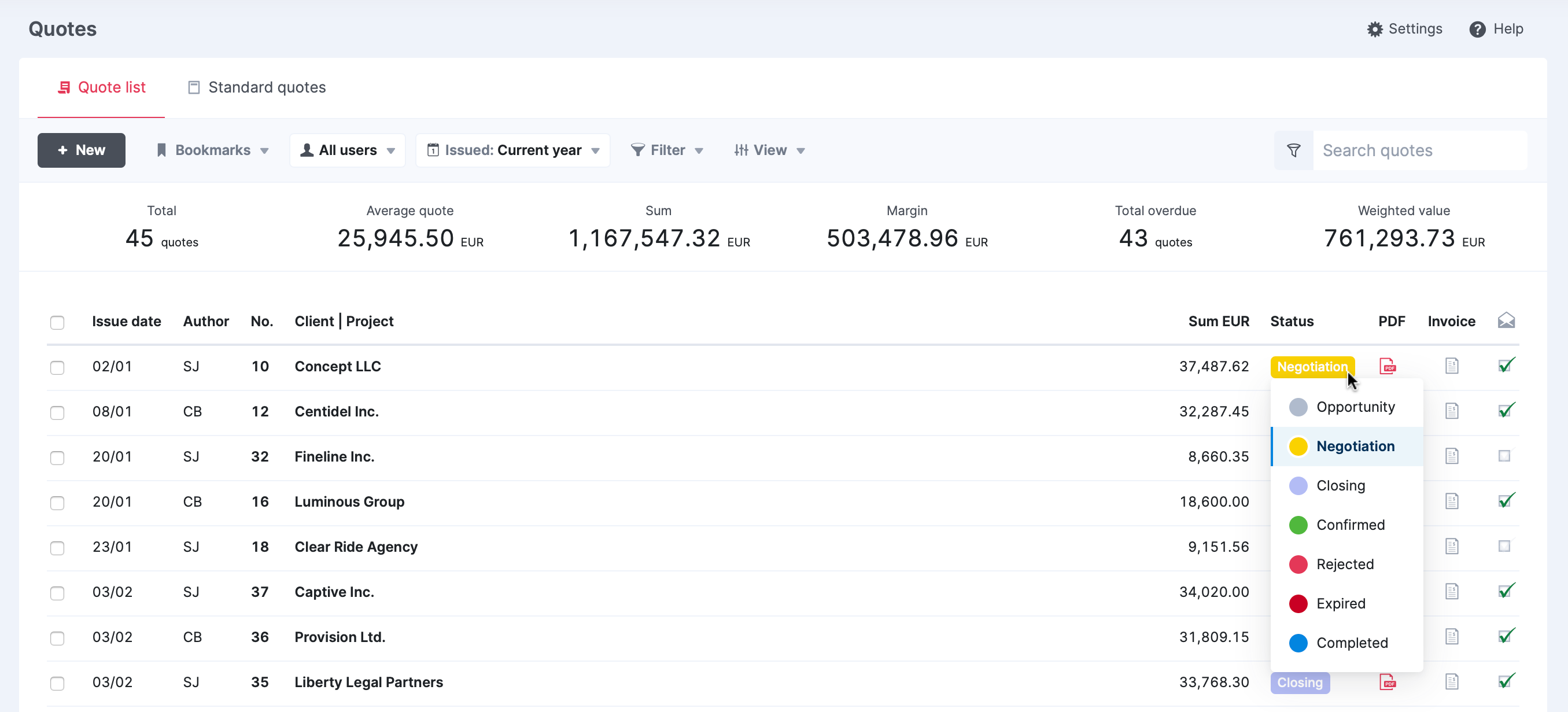 Use the invoice icon to create an invoice of the quote with just one click.

Or select multiple quotes in the list and create a single invoice for them all.
Note! If the quotes are linked to a project, then the invoice will use the Project on each document line feature and assign each document line the relevant project.

If the user has the appropriate permissions, they can view or modify quotes of other users, also issue quotes and orders on behalf of others. Permissions are granted by the site administrator.