Pipeline gives you an overview of the whole sales funnel and your team's sales progress by quote statuses. Get a quick update on all your sales stages and forecast your future sales like a true pro. Moreover, get exact reporting with the help of Pipeline report.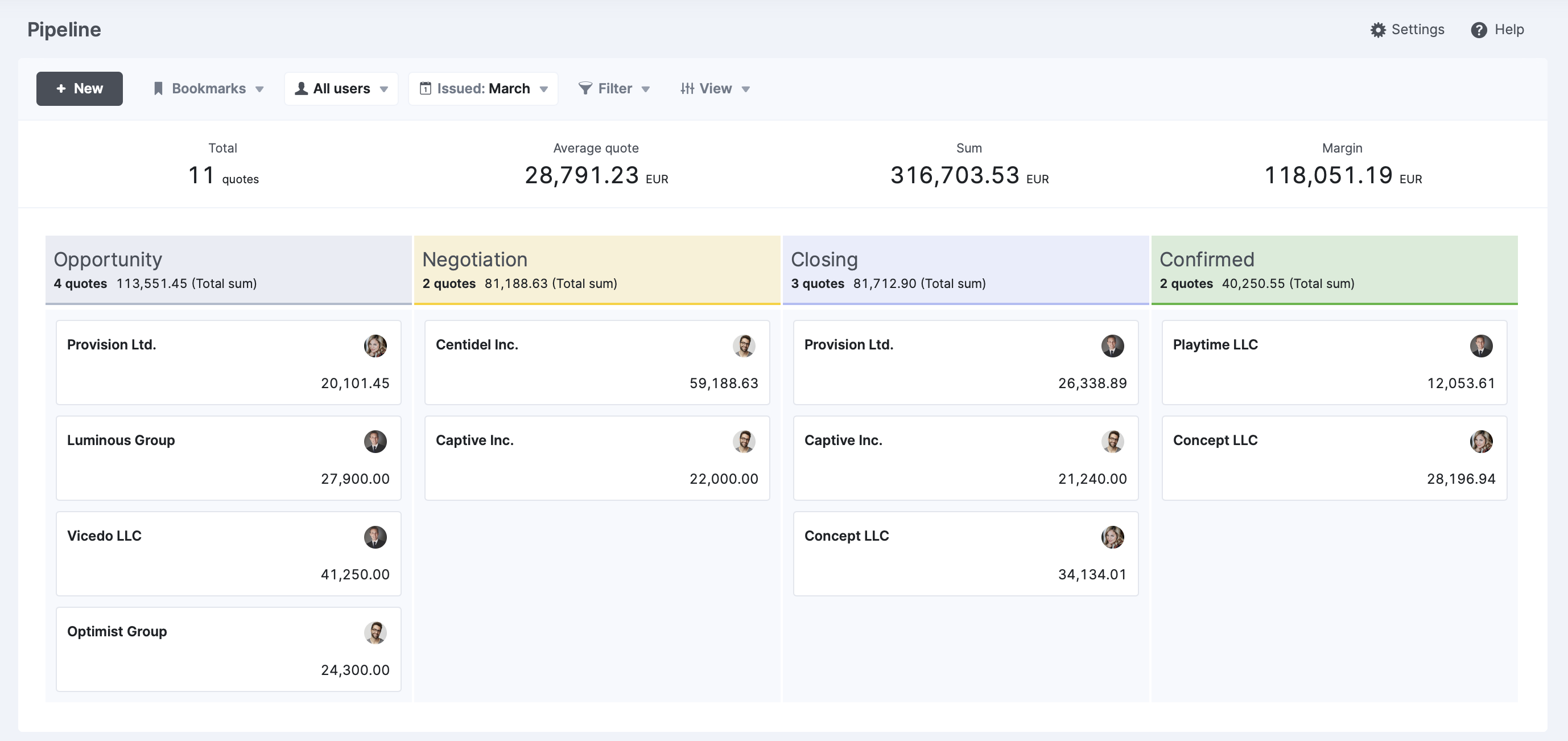 To change the status of a quote, simply drag and drop the quote into the desired column.
At the top of each column, you can see the total sum or margin of the quotes in that stage. To make changes, click the View button and then select a different option under Summary on the column header.
Customize the amount and type of information displayed for each quote by clicking the View button, then selecting or deselecting the relevant options under Quote data.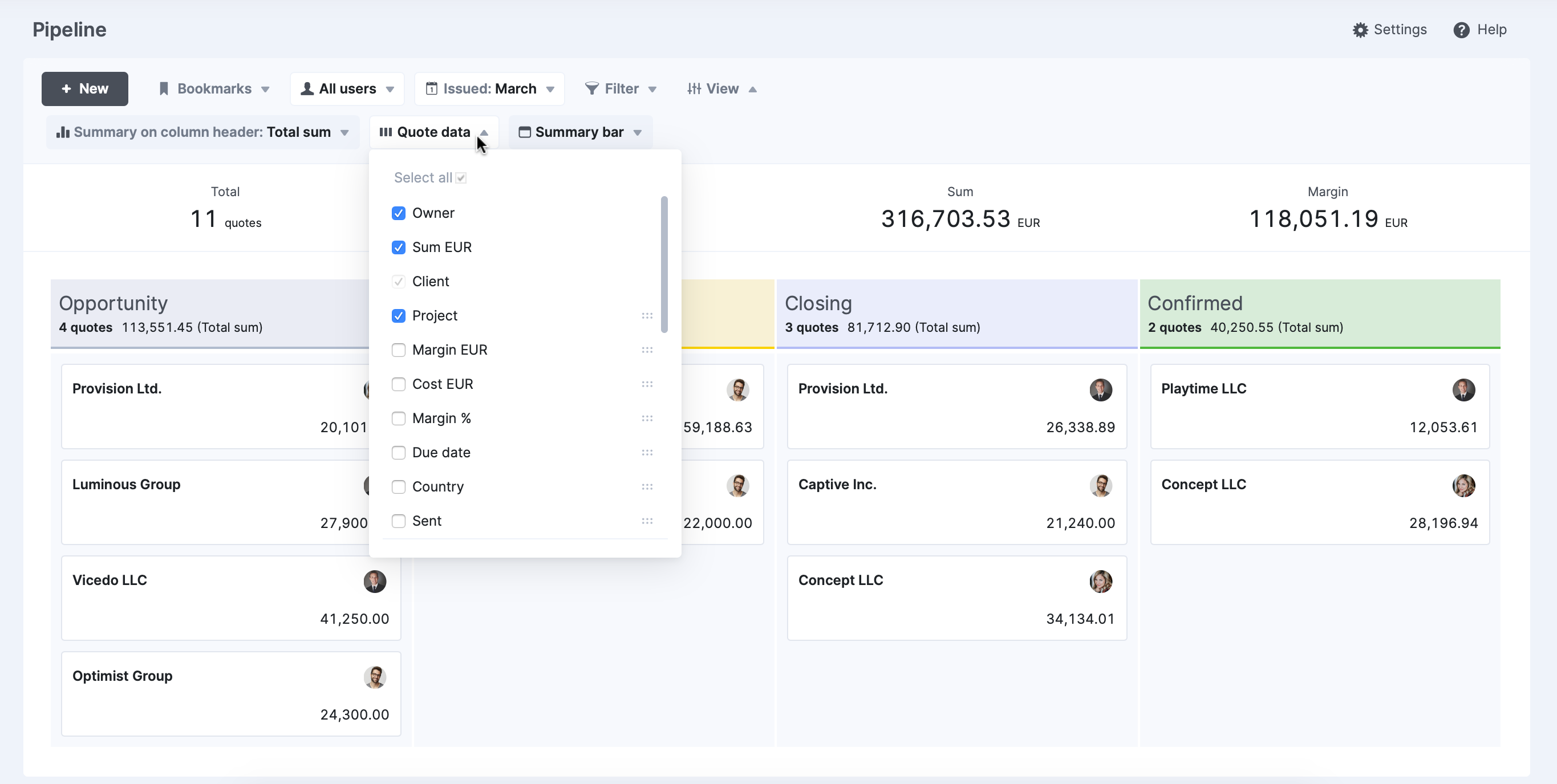 Pipeline can be filtered by user, status, client, date, project, and more, to see exactly the things most important to you. Click the Filter button to display all filters available. For example, filter the list by quote previous status to see exactly in which sales stages some of the leads drop off or which stages tend to be skipped.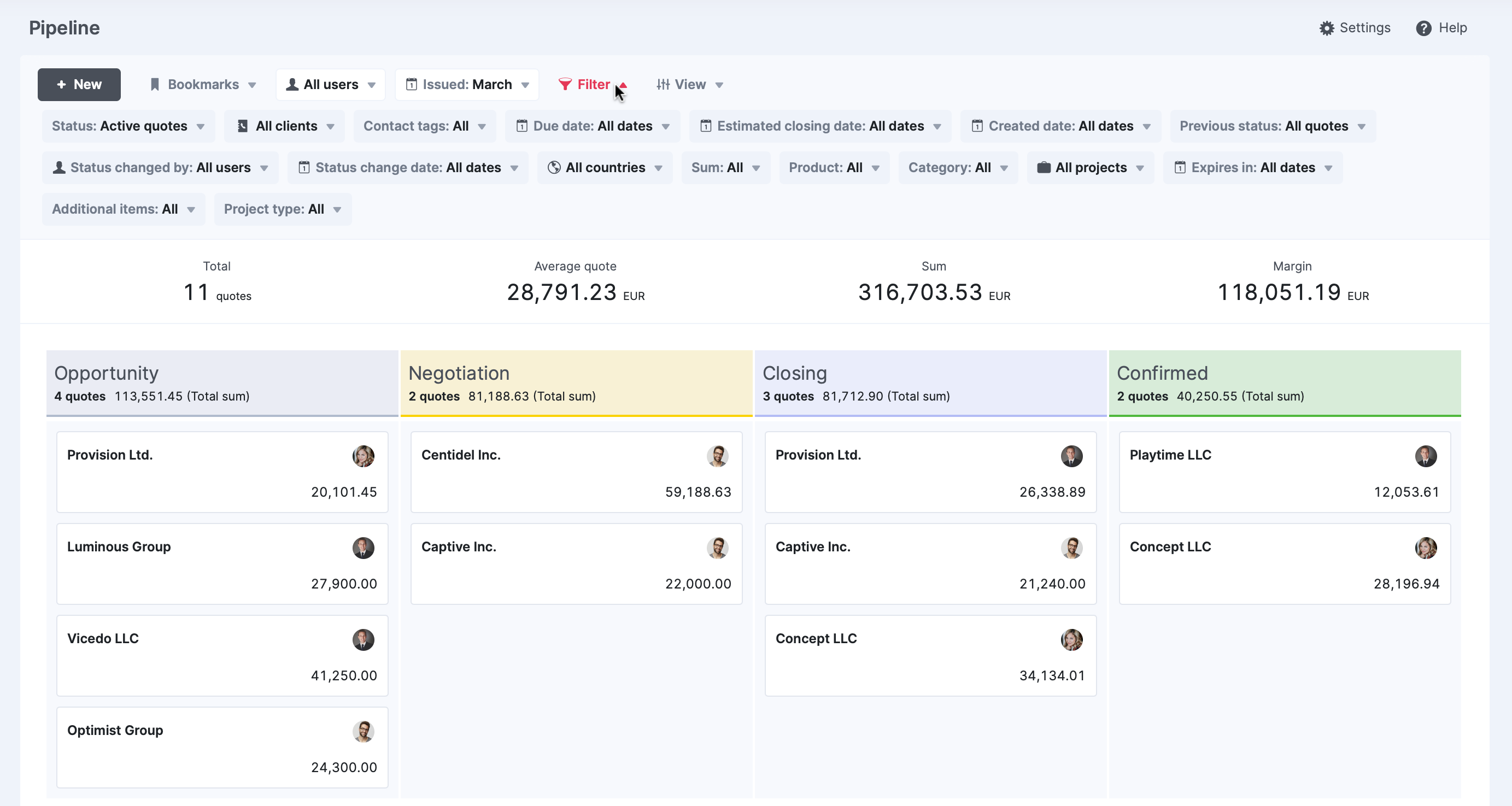 Easily bookmark the filtered view or save it as your preferred default to save time on filtering.
You can also add a new quote or an activity from this view. To create a new follow-up task or an event automatically linked to that specific quote, just hover over the user thumbnail on the quote, and a button with three dots will appear. Now choose the desired action.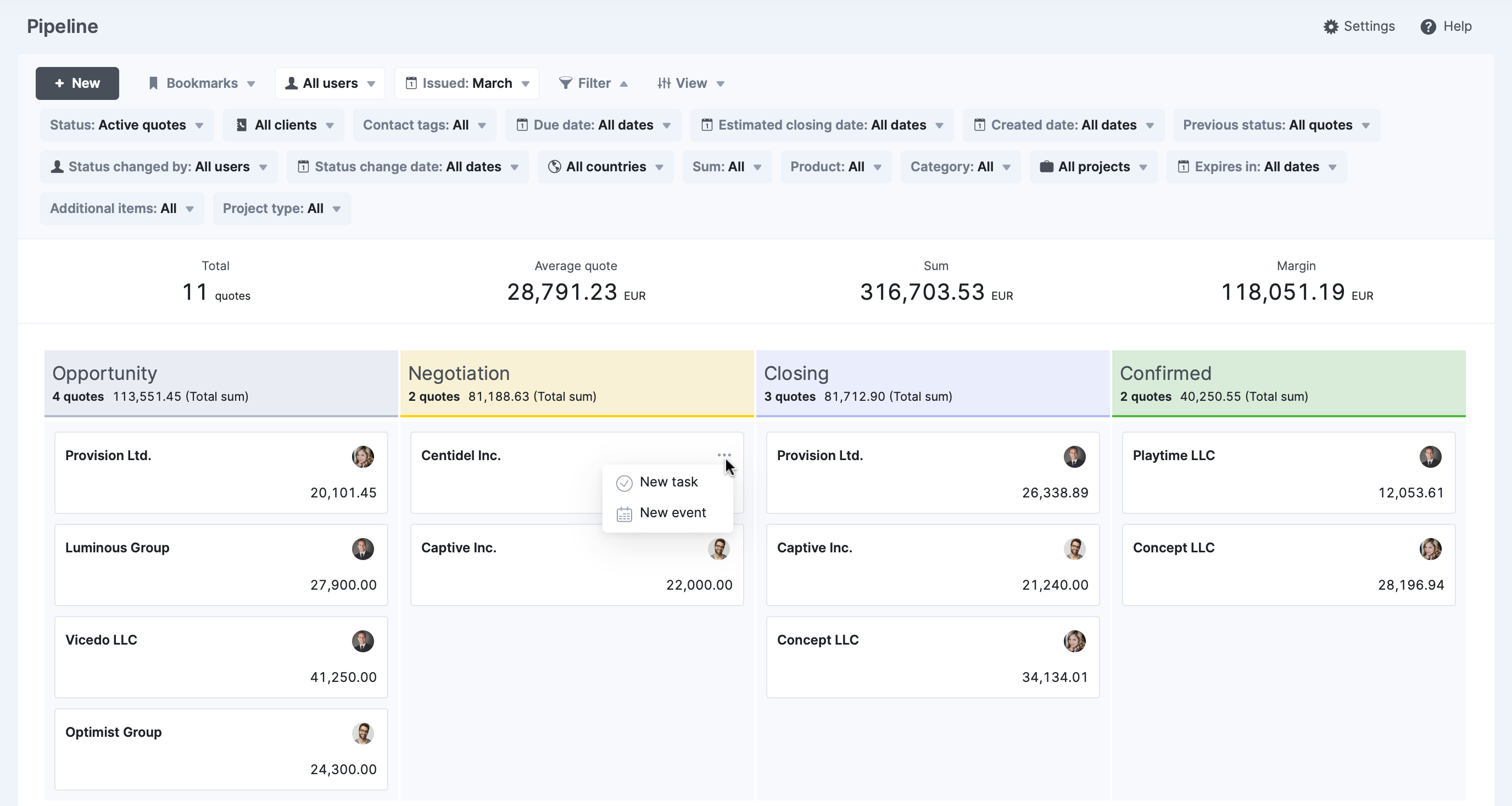 See also: