Create standard quotes to make compiling and sending similar quotes easier.
The list of standard quotes is displayed when you click on Quotes > Standard quotes.

How to create a standard quote
Create a new quote, tick the option Save as a standard quote, name the quote, and Save.

Open an existing quote you wish to use, click Duplicate and pick the option New standard quote.

You're taken to the quote modify view with all the information already filled out for you. Just name the standard quote and click Save.

Click on Standard quotes

and

+New to add a new standard quote.
Next time, when compiling a new quote, just select the presaved template from the drop-down list. All the information is filled out automatically.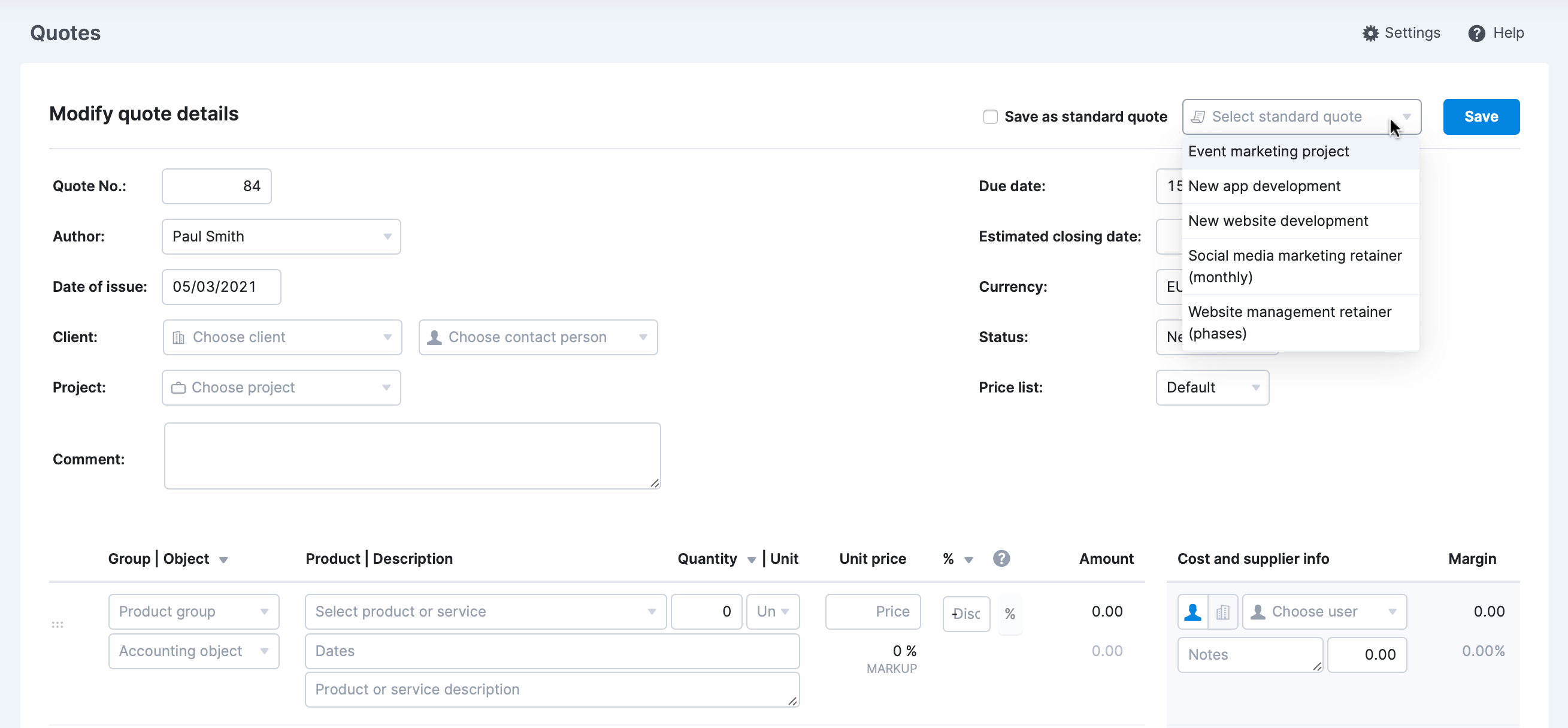 Standard quotes can also be modified and deleted when opened from the list of standard quotes.