The Settings panel is for customizing your site. You will see it if you have the relevant rights.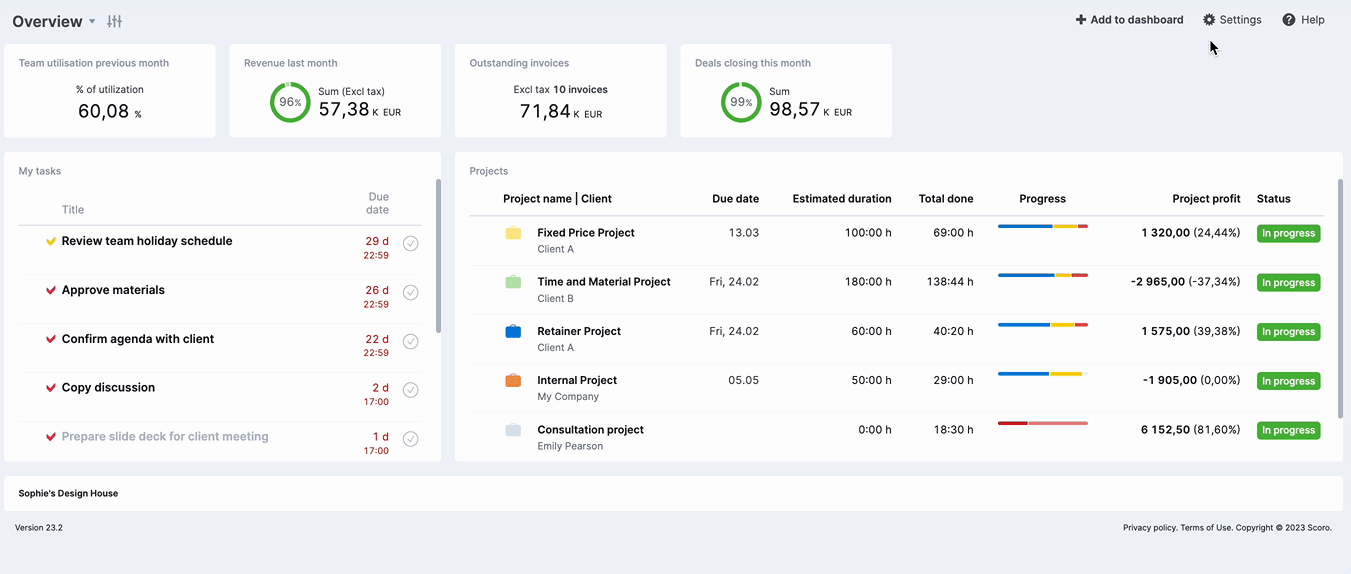 My settings affect only your account. You can change, for example, your password, email address and language, but also set up the way different menus look. Note that you can change the language of your site only if your Scoro site has other languages activated. Scoro is currently also available in German, French, Spanish, Estonian, Latvian, and Lithuanian. If you are interested in activating any of these languages for your site, please contact help@scoro.com.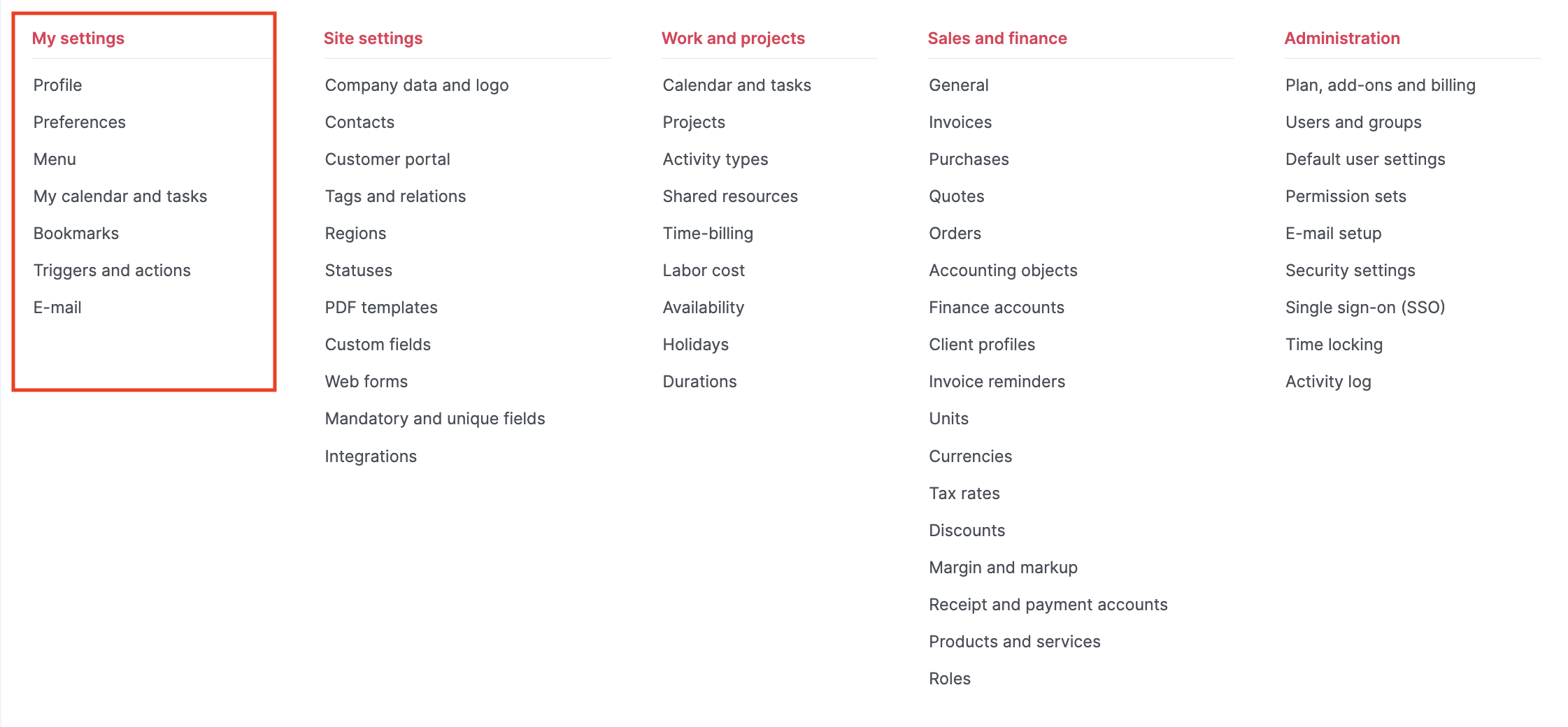 Note! All the other settings, besides My settings, affect all users and the entire site.
Site settings. Here you can change your company data, contact base, PDF templates, etc.
Work and projects. All settings concerning features that are connected to work (activity types, working times, calendar and tasks settings, etc.)
Sales and finance. Here you can set up everything that's linked to sales and other financial matters.
Administration. All the administrative settings (permissions, general user settings, etc.)