Time is the ultimate asset, and Scoro is helping companies use it effectively. Here, you can sell, plan, track and bill your time in a single system. By merging these four elements into a unified flow, Scoro provides a comprehensive overview and visibility across your teams and projects.
Read this article or watch the video for a general overview of how the project management flow in Scoro works. As you progress through the Getting started series, we'll delve into details and walk you through each aspect step by step.
Sell it
We recommend starting each new project by confirming its scope and price with your customer and setting clear expectations⁠ within your team. For this, you can build client price proposals and estimate project delivery costs in a single view when creating a quote in Scoro.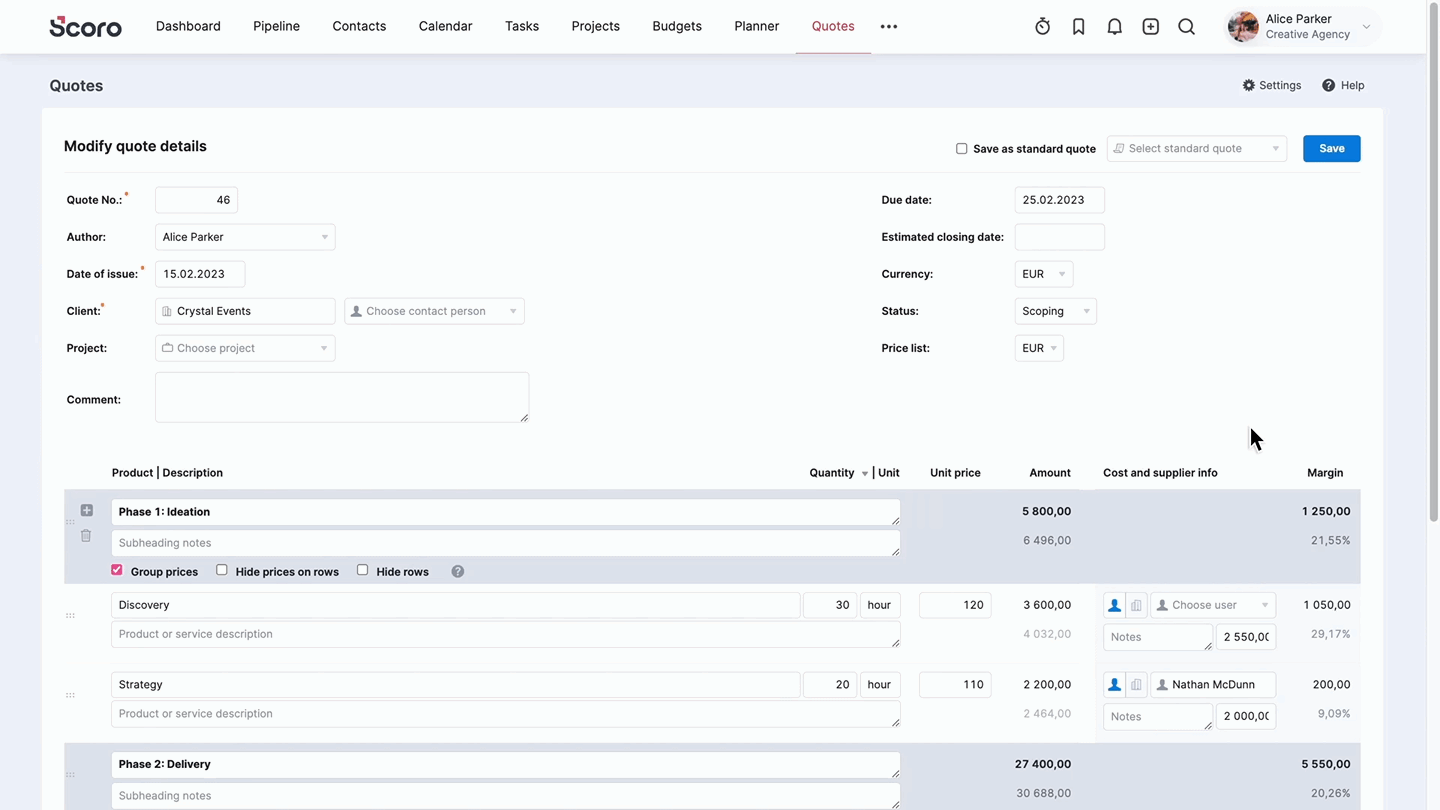 Every quote you create is linked to the relevant client and added to the Pipeline. As a result, you'll always have a clear overview of your sales funnel and team's progress.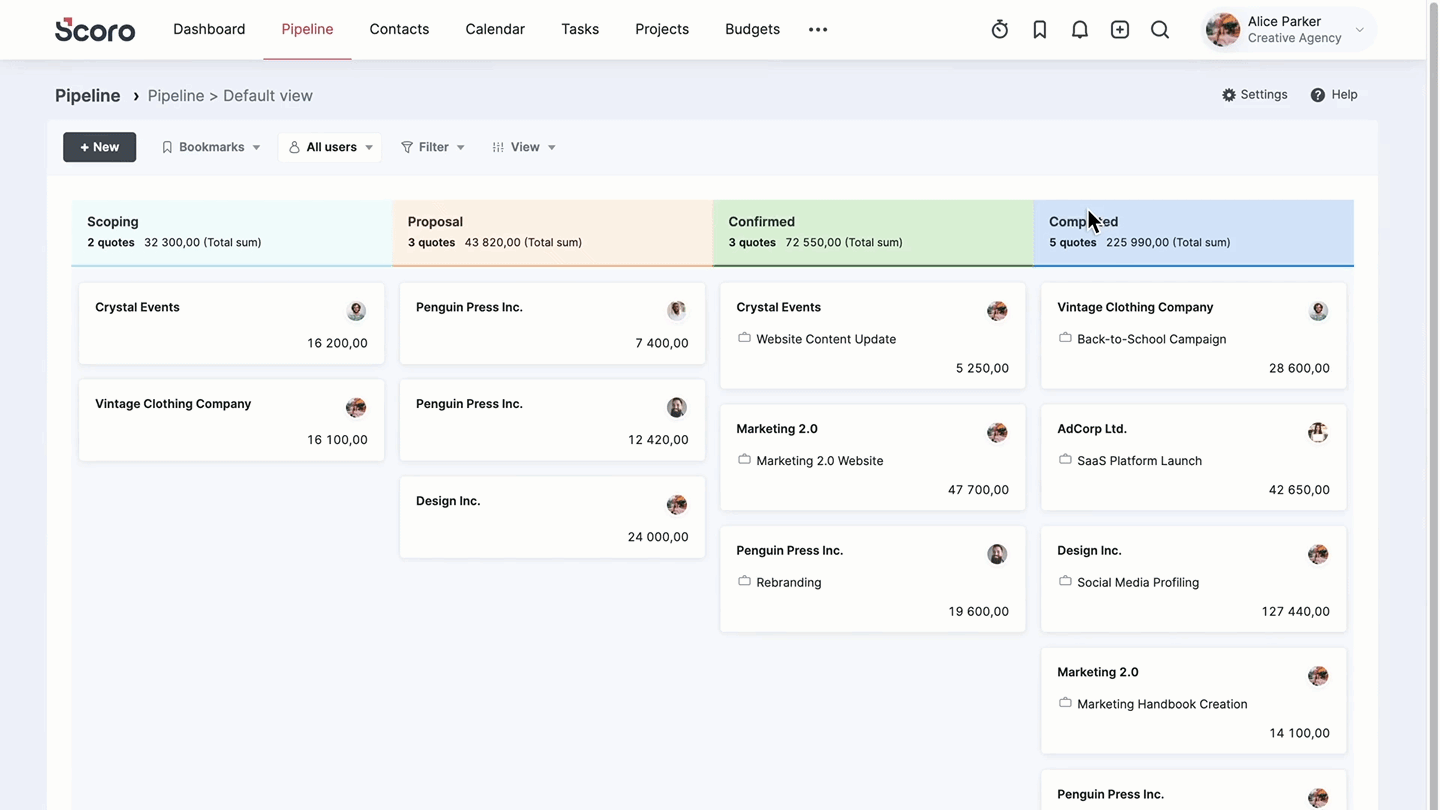 Plan it
Once your client confirms a quote, you can turn its data into a project plan with a single click.
You can use the Gantt chart to plan the project delivery timeline. Use the assignee column in the Gantt chart to delegate responsibilities. A circular progress bar around the team member's avatar indicates their general availability. Hover over it to see the available hours. This way, you can be sure everyone has the capacity to complete the project within the estimated timeline.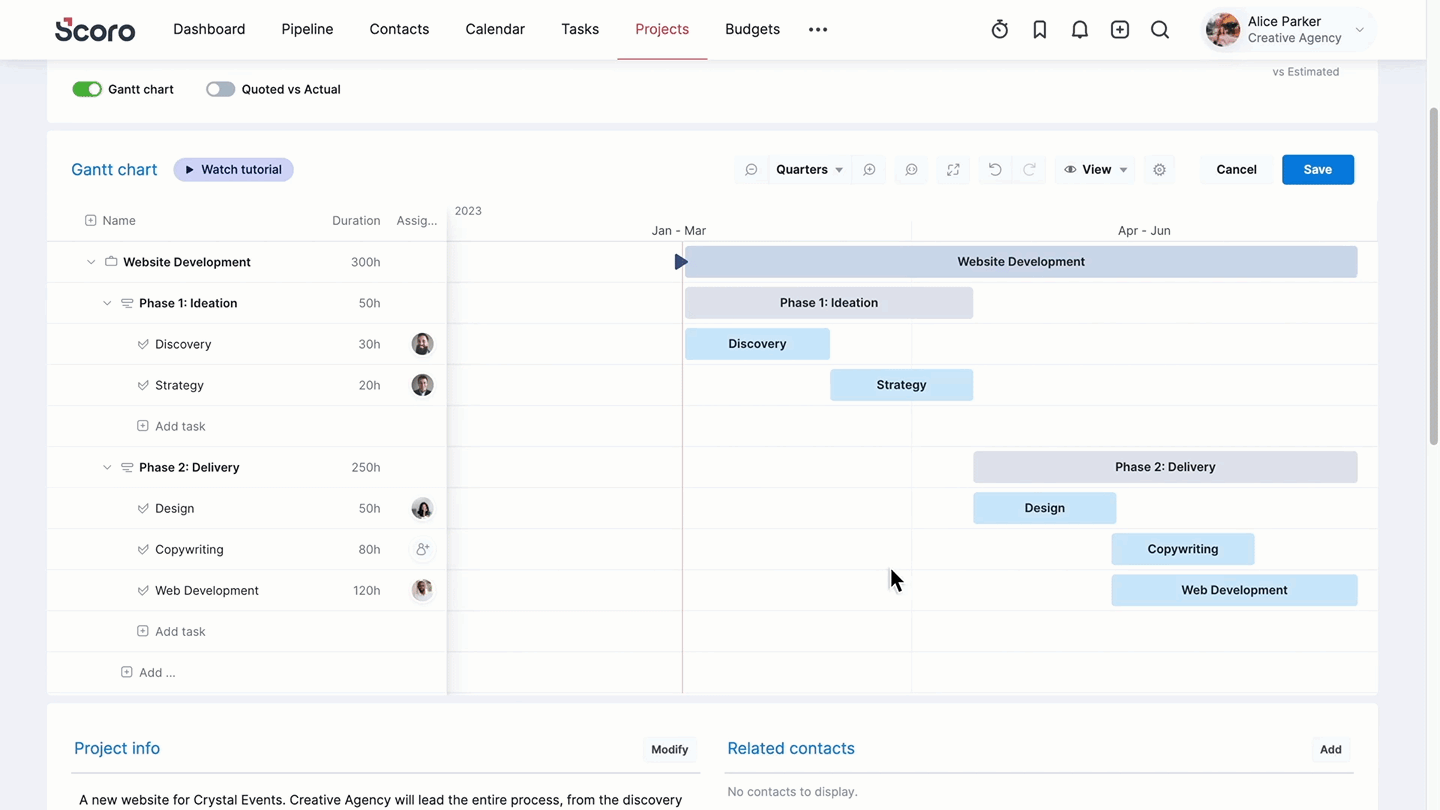 Track it
Once your team starts working on the project, you can use real-time automated reports to track the progress. The Gantt chart lets you spot discrepancies in the timeline. If some deliverables or deadlines change as the project progresses, add and distribute tasks and replan the project timeline here.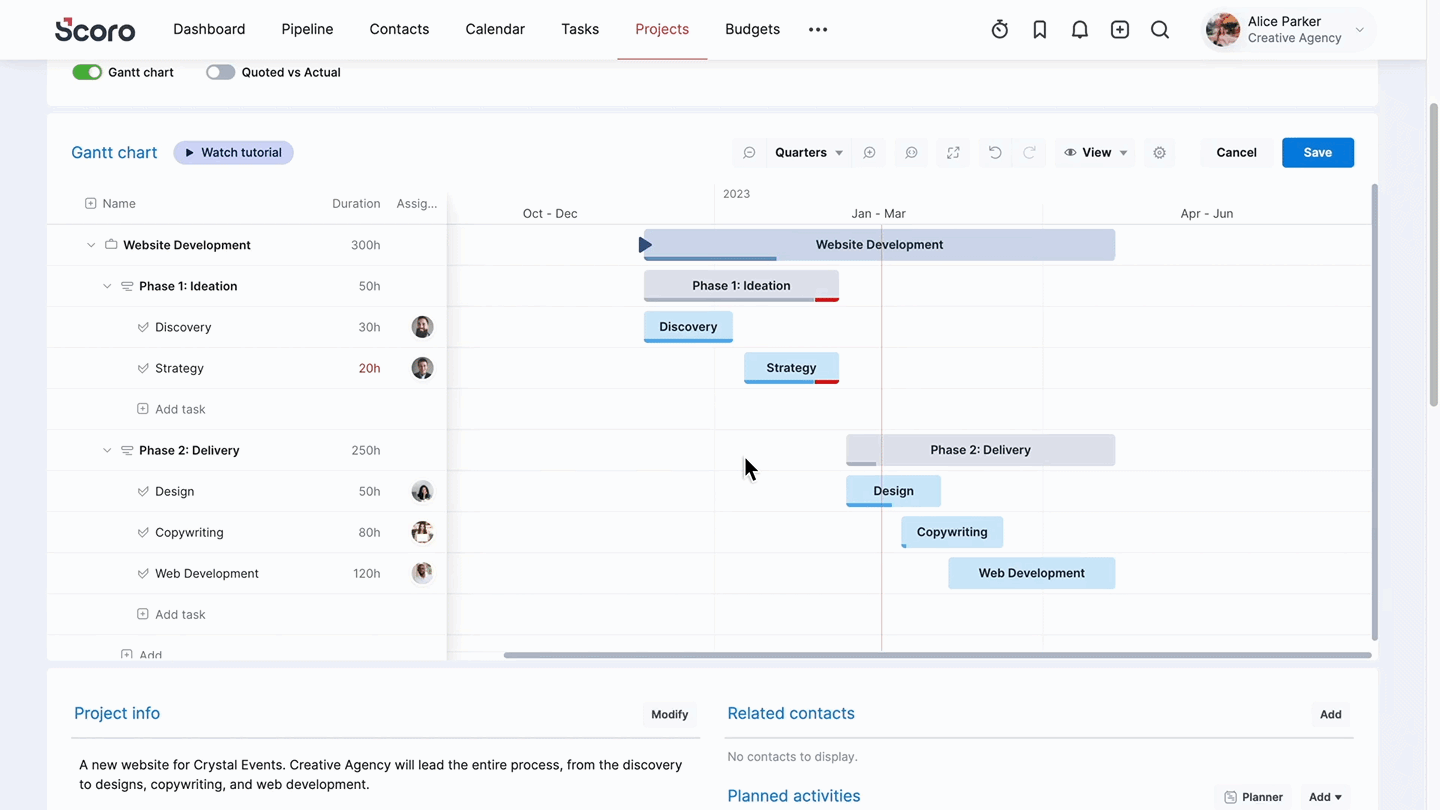 To see if you are staying within the project budget, view the budget summary. Here you can compare the estimated revenue and cost against the issued invoices, cost documents, and logged time.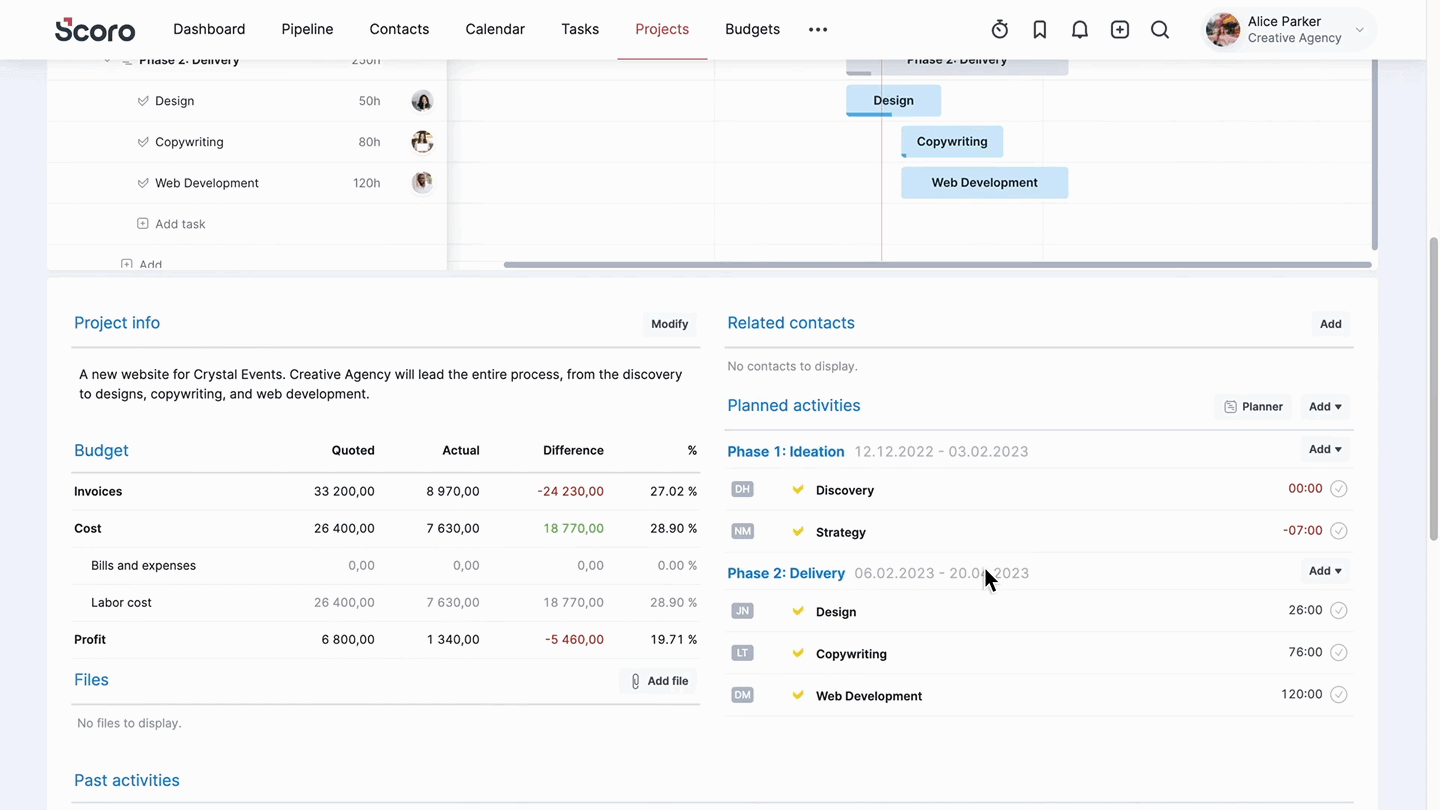 To see how profitable specific deliverables are, how much time the team has spent on these activities and what cost more to the business than expected, open the Quoted vs Actual table.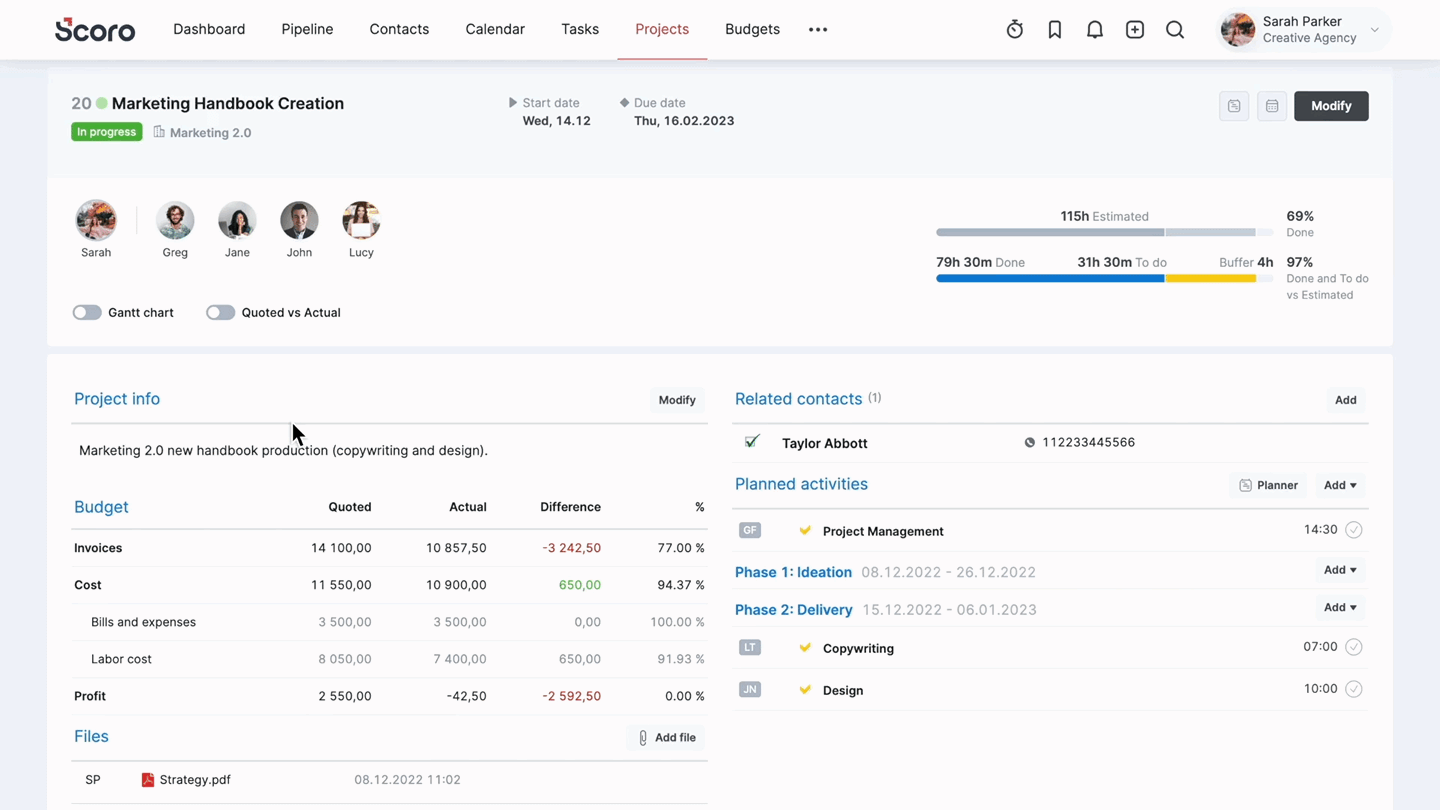 Bill it
Invoicing and payment are the final chapters in the story of a project, and a good ending makes all the difference. With Scoro, you can convert quotes or completed activities into invoices in just a few clicks.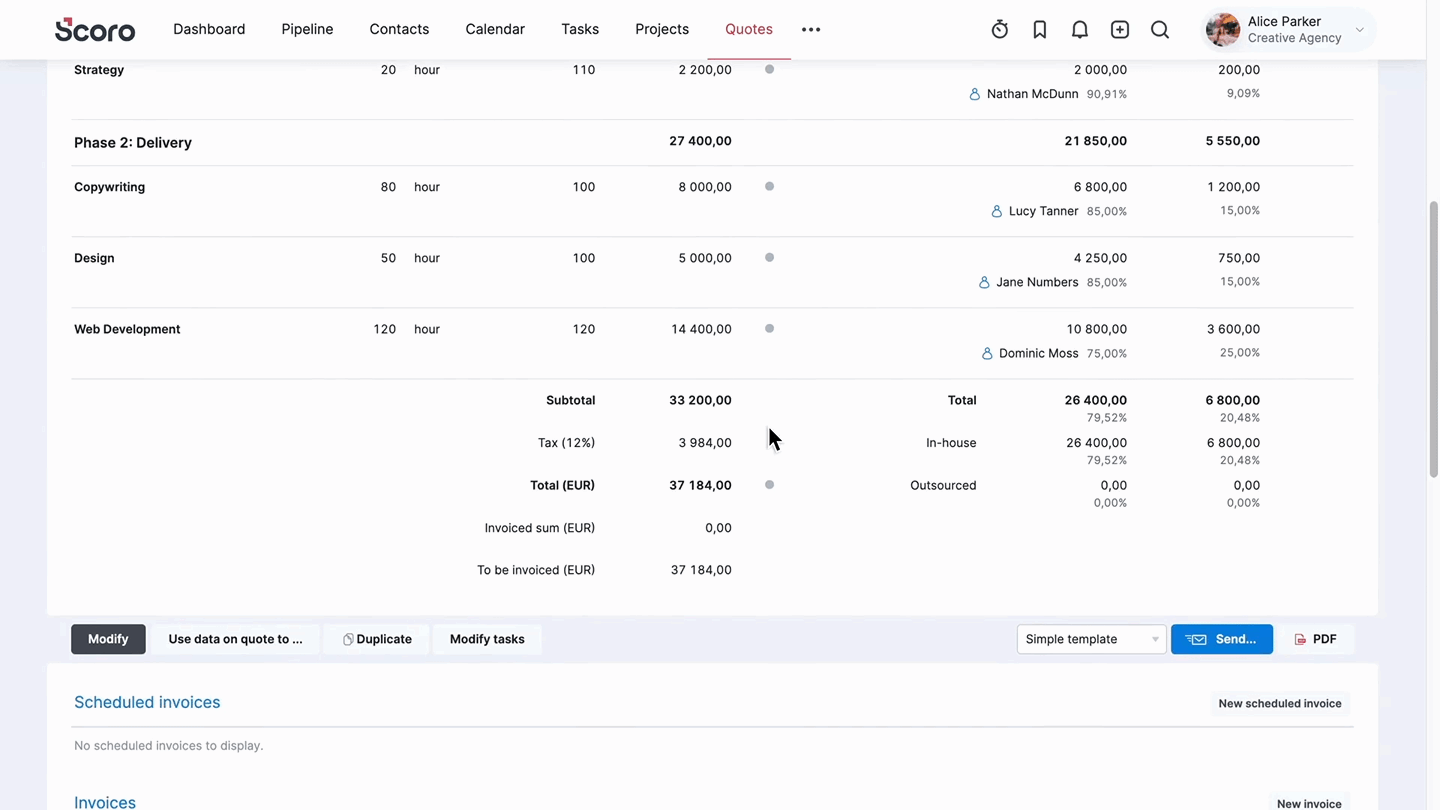 If you work globally or manage finances in multiple currencies, you can use Scoro's Stripe integration to accept payments quickly, securely, and from absolutely anywhere.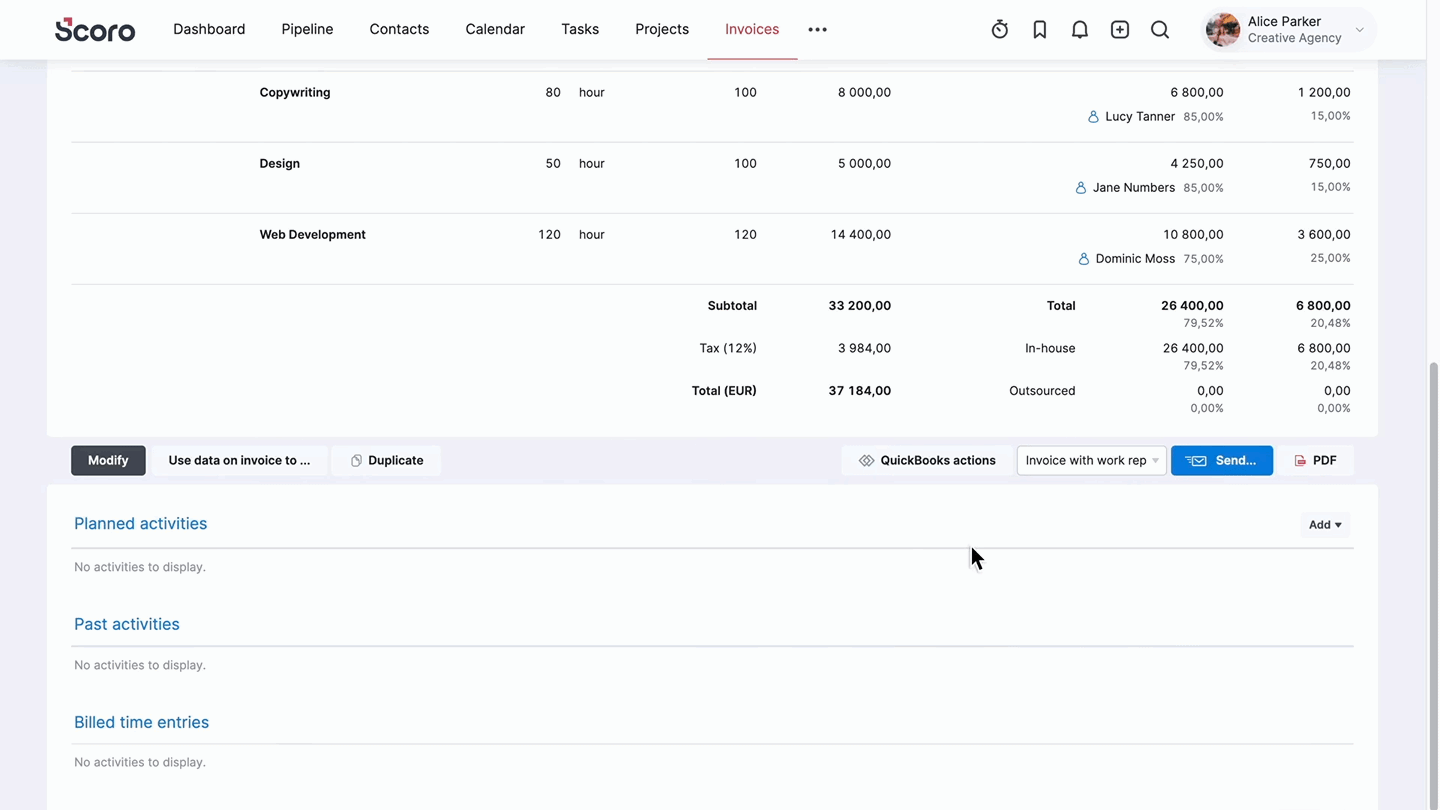 Evidently, managing a single project in Scoro is simple. But it is just as easy to monitor many more—whether tens or even hundreds at a time. You can use various reporting views to stay on top of your portfolio, evaluate what's performing well, and address what needs your attention.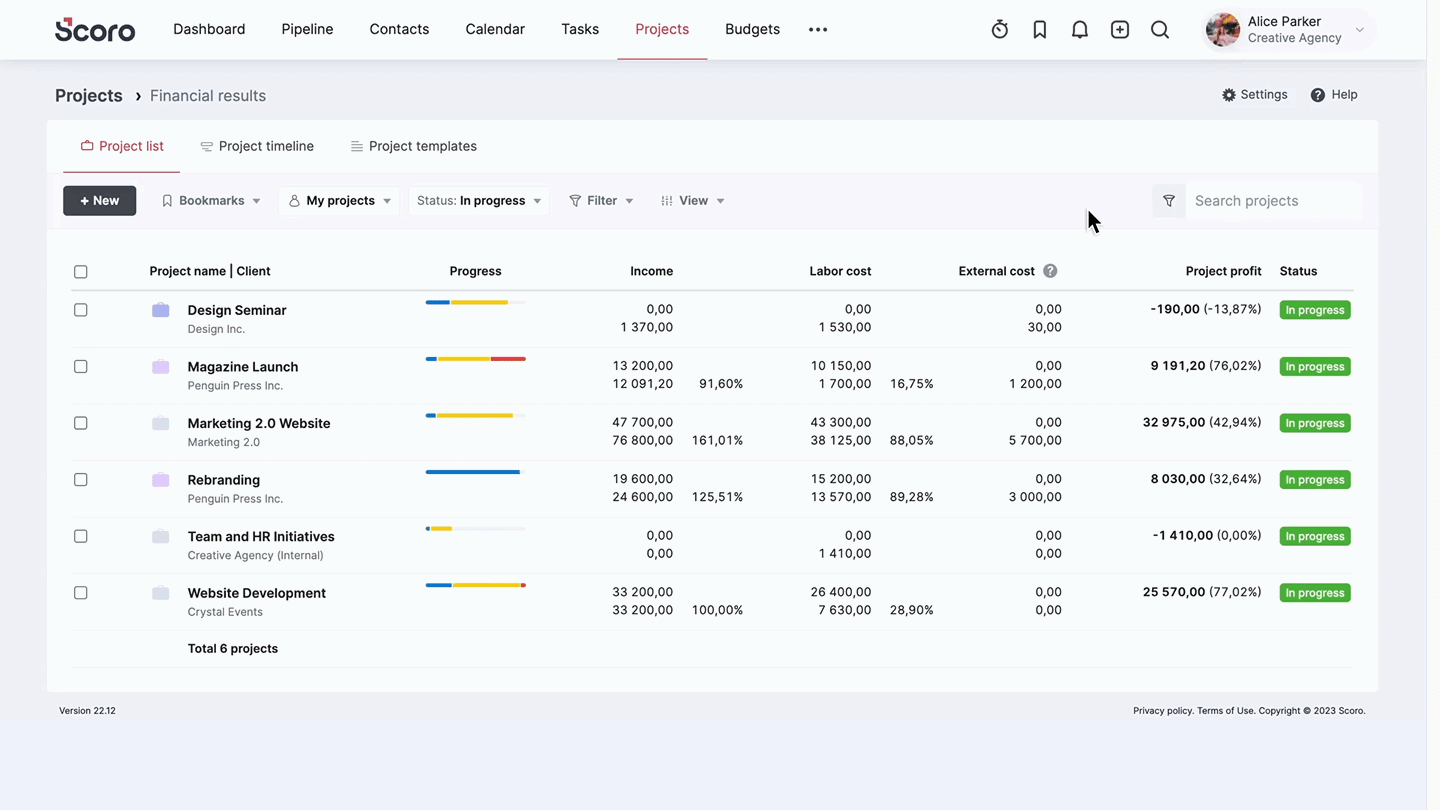 That's Scoro in a nutshell. If you are ready to delve into details, progress through the Getting started series to get up and running quicker.