The type of projects you run will determine how you should handle your invoicing in Scoro. Watch the video to learn about the best options for Fixed Fee, Time and Material and Retainer projects or explore your preferred approach freely with the GIF guide.
Fixed fee projects
If you manage fixed-price projects, using a quote to agree on the project scope and price with the client, the most efficient way to create an invoice is by reusing the data on the confirmed quote.
You can invoice the customer for the whole project once it's complete by transferring all details.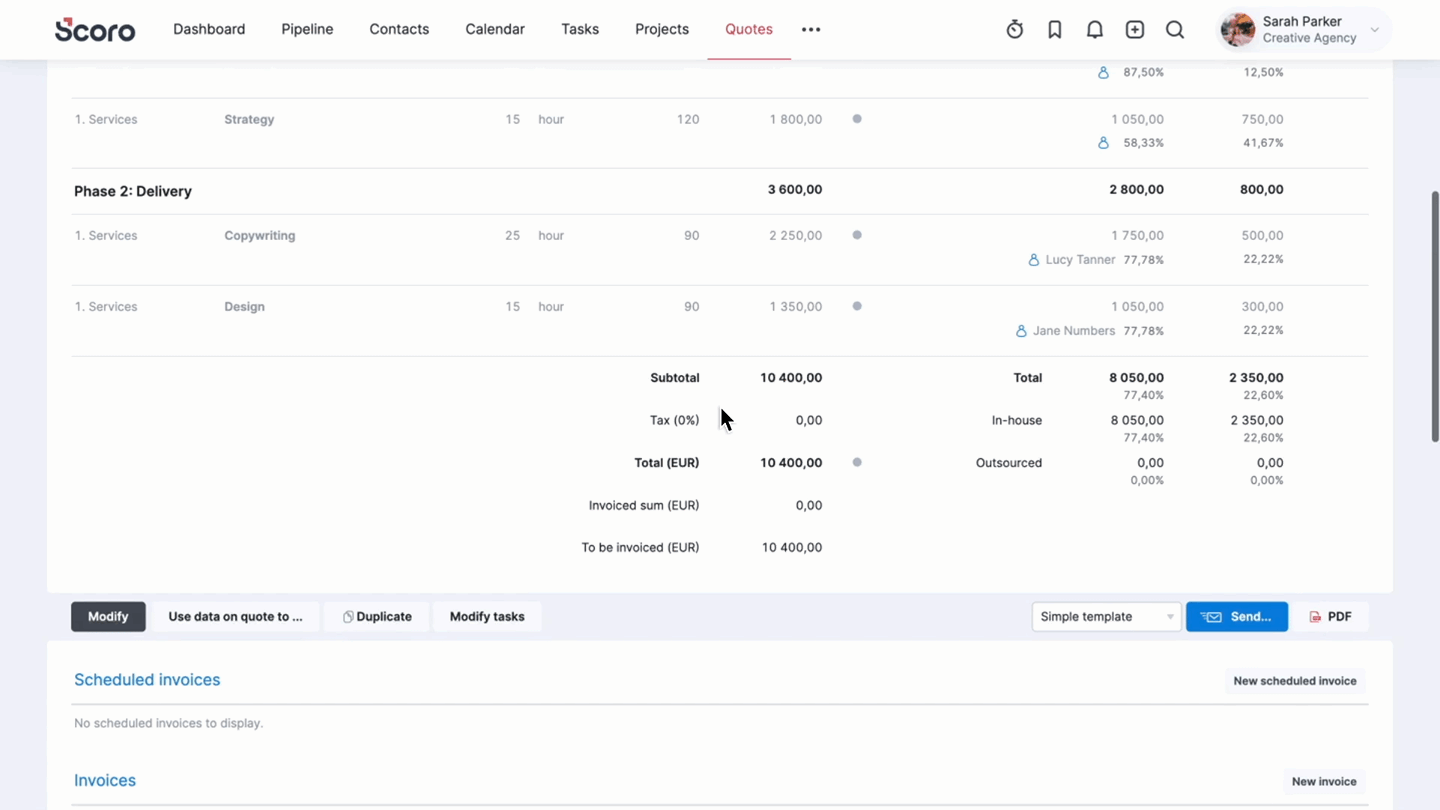 If you prefer invoicing in parts as your projects progress, you can either invoice a percentage of your total quote or select specific services and amounts to issue an invoice for the completed phases or deliverables.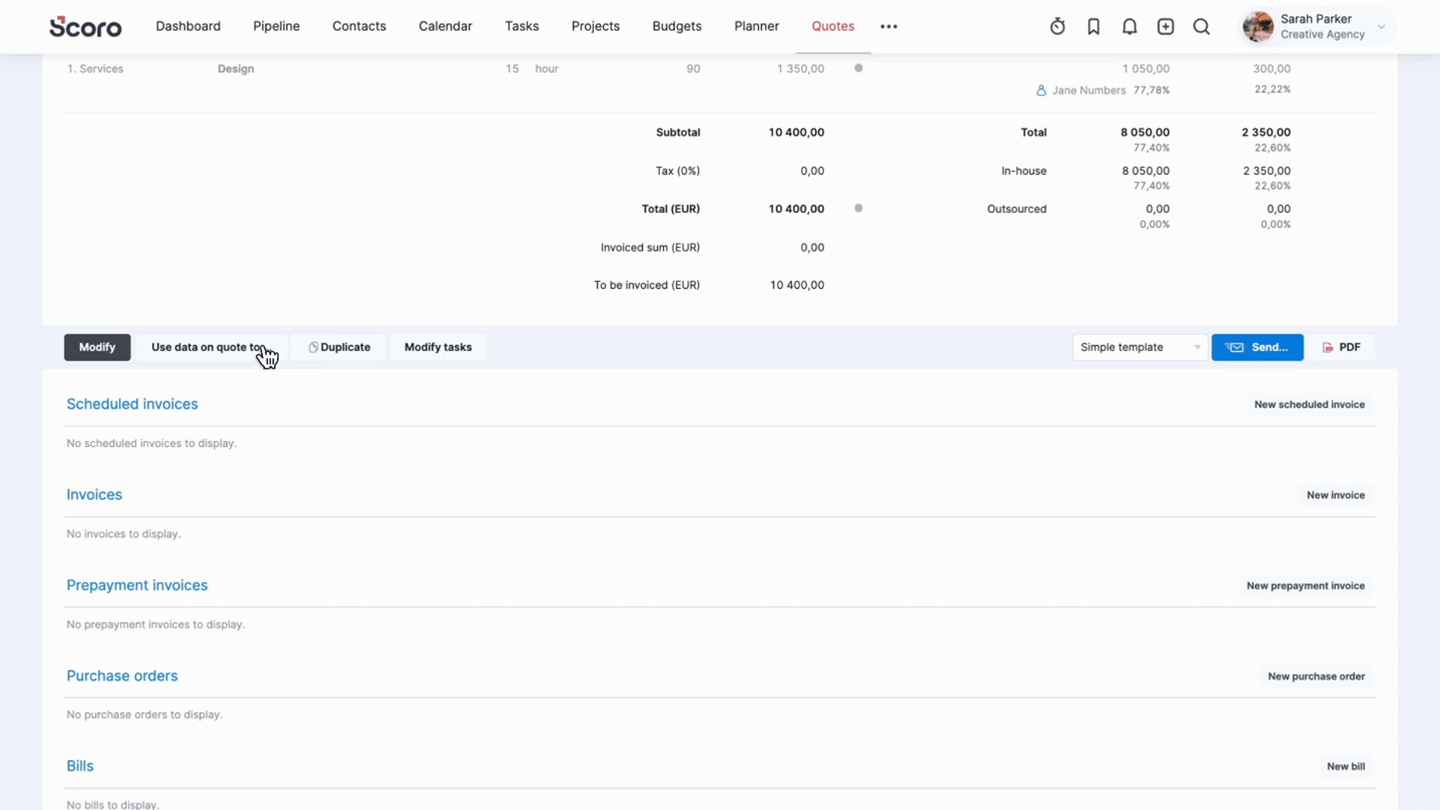 Time and material projects
If you use time-billing and invoice customers based on completed work and incurred costs, the easiest way to create an invoice is by selecting the completed tasks and events in the project view.
You can add any bills or expenses you've logged under the project to pass this cost through to the client.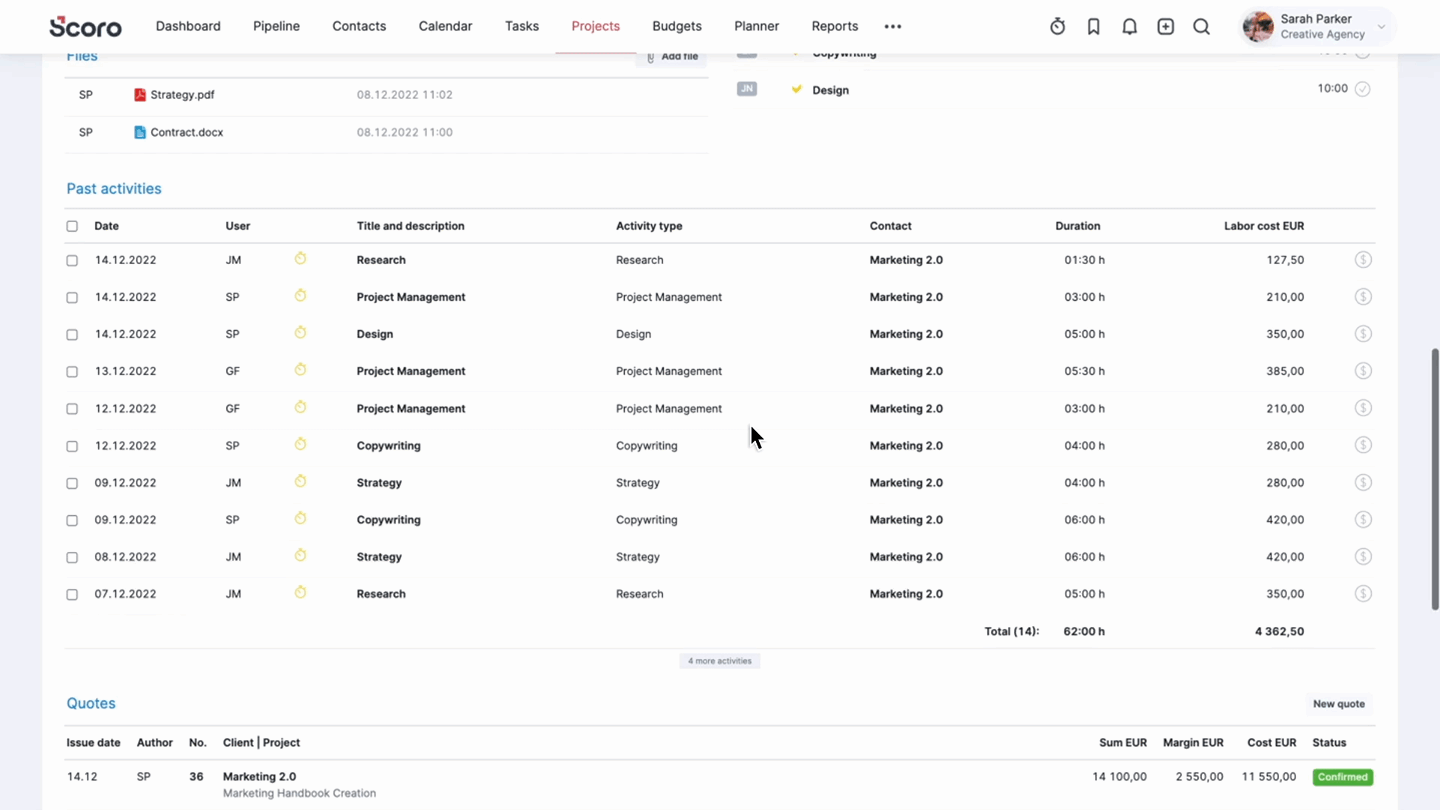 If your client requires a detailed breakdown of completed activities, you can choose a PDF template that includes work report data.
Retainer projects
If you have agreed on a recurring fee with your customer, you can save tons of time by automating invoice creation with scheduled invoices.
You'll find the scheduled invoices tab within the Invoices view. In addition to filling in payment information, fill the scheduling data. For example, you could set up a recurring invoice that the system generates for you on the last day of each month.
If you plan to send the invoice directly from Scoro, you can schedule an automated email in this step.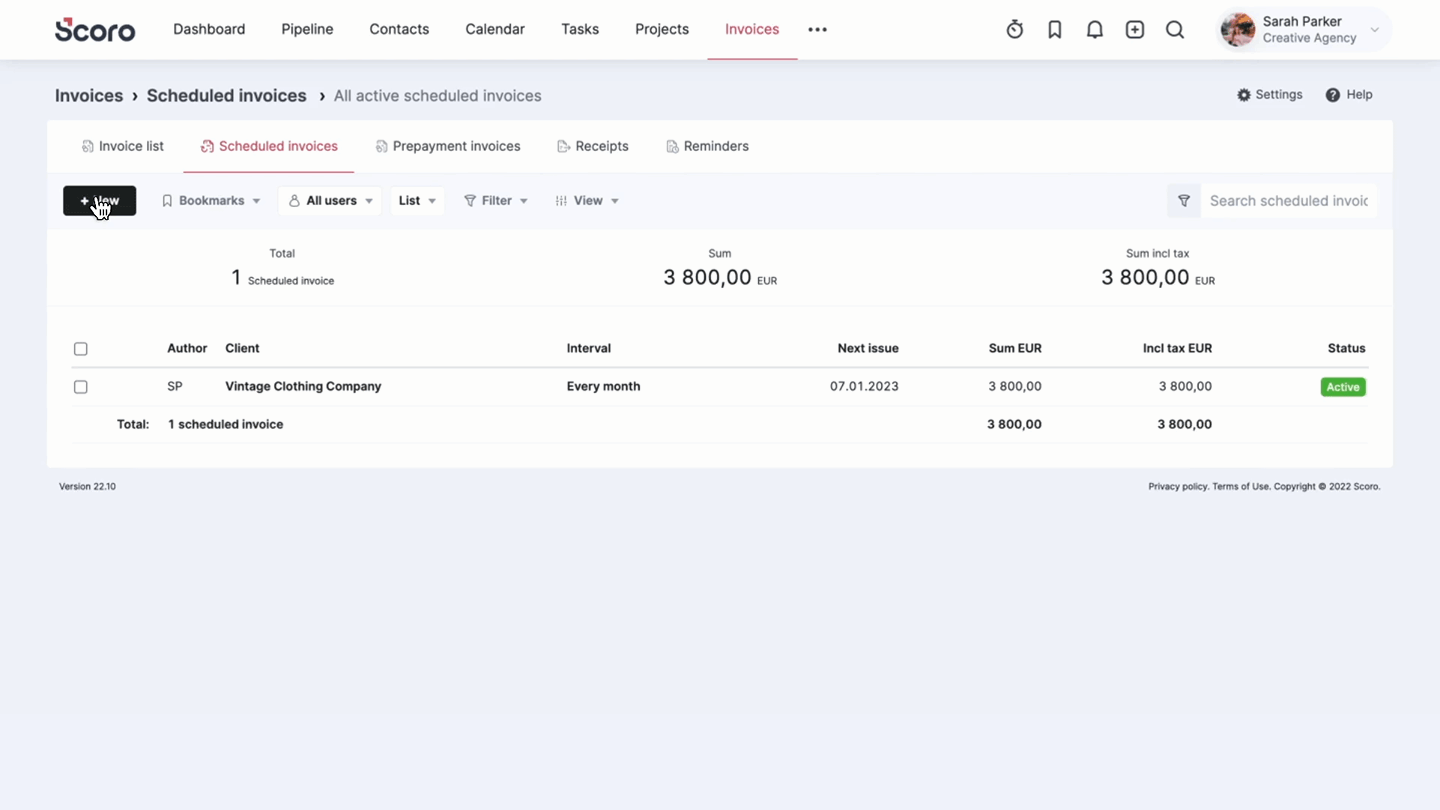 That's it! We've now covered all steps in the project management cycle, from the first quote to the final invoice. It's now time to learn how you can use Scoro's automatic reports to track project time and financial performance.