To take advantage of automatic reporting and get accurate progress insights, project teams must log their time in Scoro.
As much as it is an individual responsibility, managers should be familiar with different time-tracking options. This way, they can recommend the best approach for their teams and ensure it's followed through.
Watch the video to briefly learn about three time-tracking options in Scoro or read the guide to explore at your own pace.
Real-time tracking
Team members that work on many smaller tasks each day can log time as they go. They can start a stopwatch from the quick actions menu wherever they are in Scoro.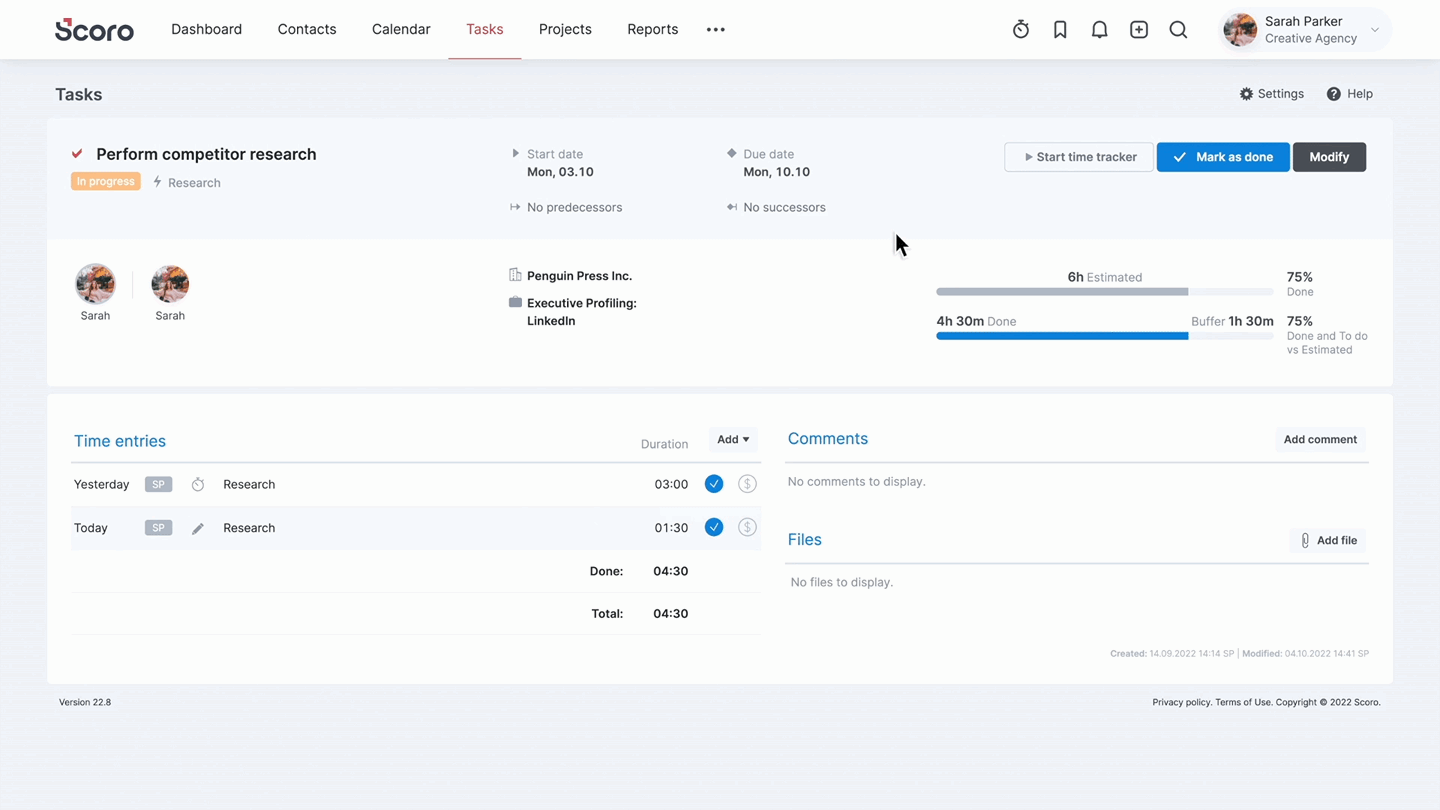 Users can also set the timer off in the task view. Pause during a break and mark the activity done once finished.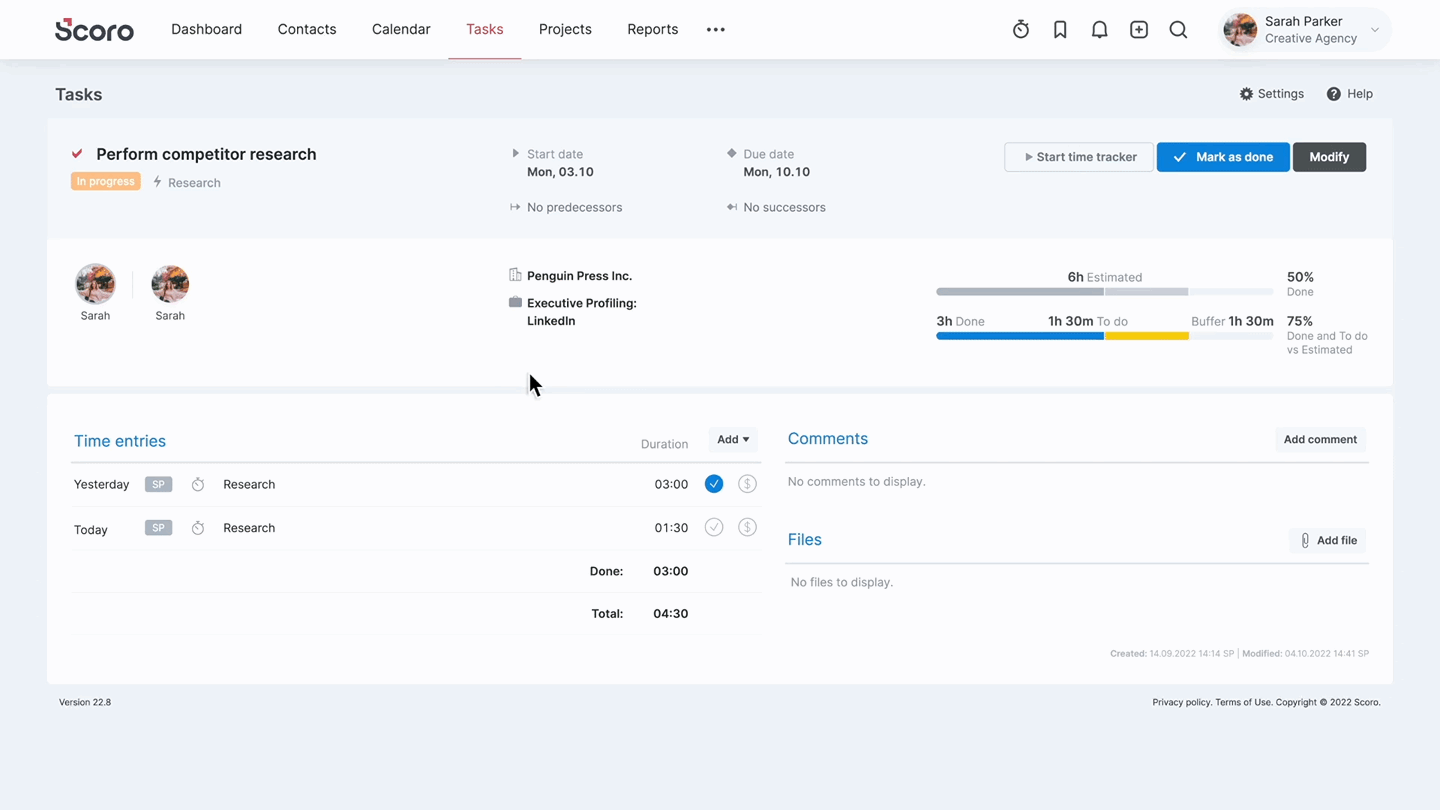 Retrospective logging
Employees that are responsible for larger tasks may prefer logging time retrospectively. Whenever a chunk of work is completed, they can add a time entry in the Task view.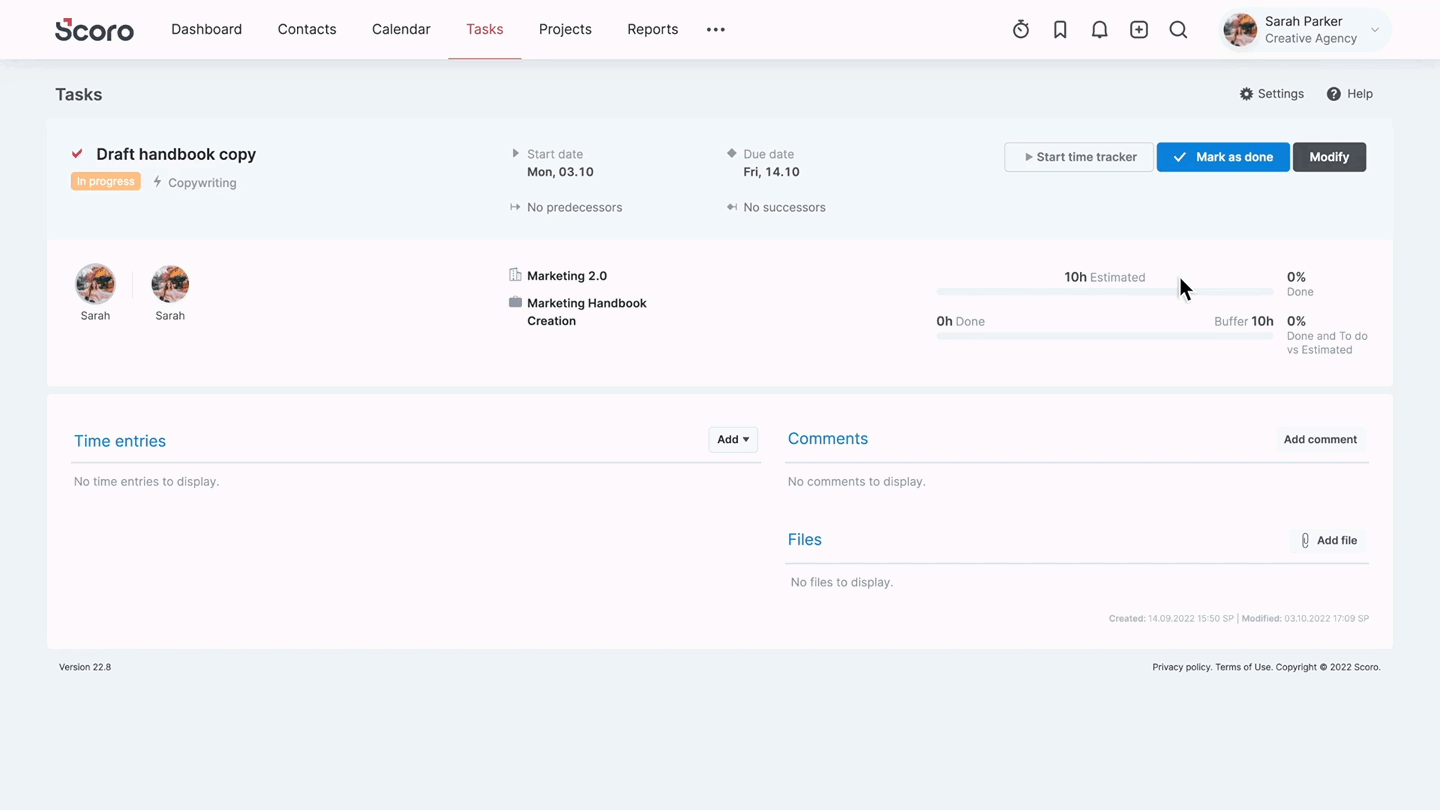 Alternatively, they can use the Timesheet view and log the time dedicated to each assignment straight from there at the end of a day or week.
Automatic tracking
If events dominate someone's calendar, there is no need to log their activities. As long as a user books a meeting slot or focus time in the Calendar, the session time is logged and fed into the work report automatically as soon as the event passes.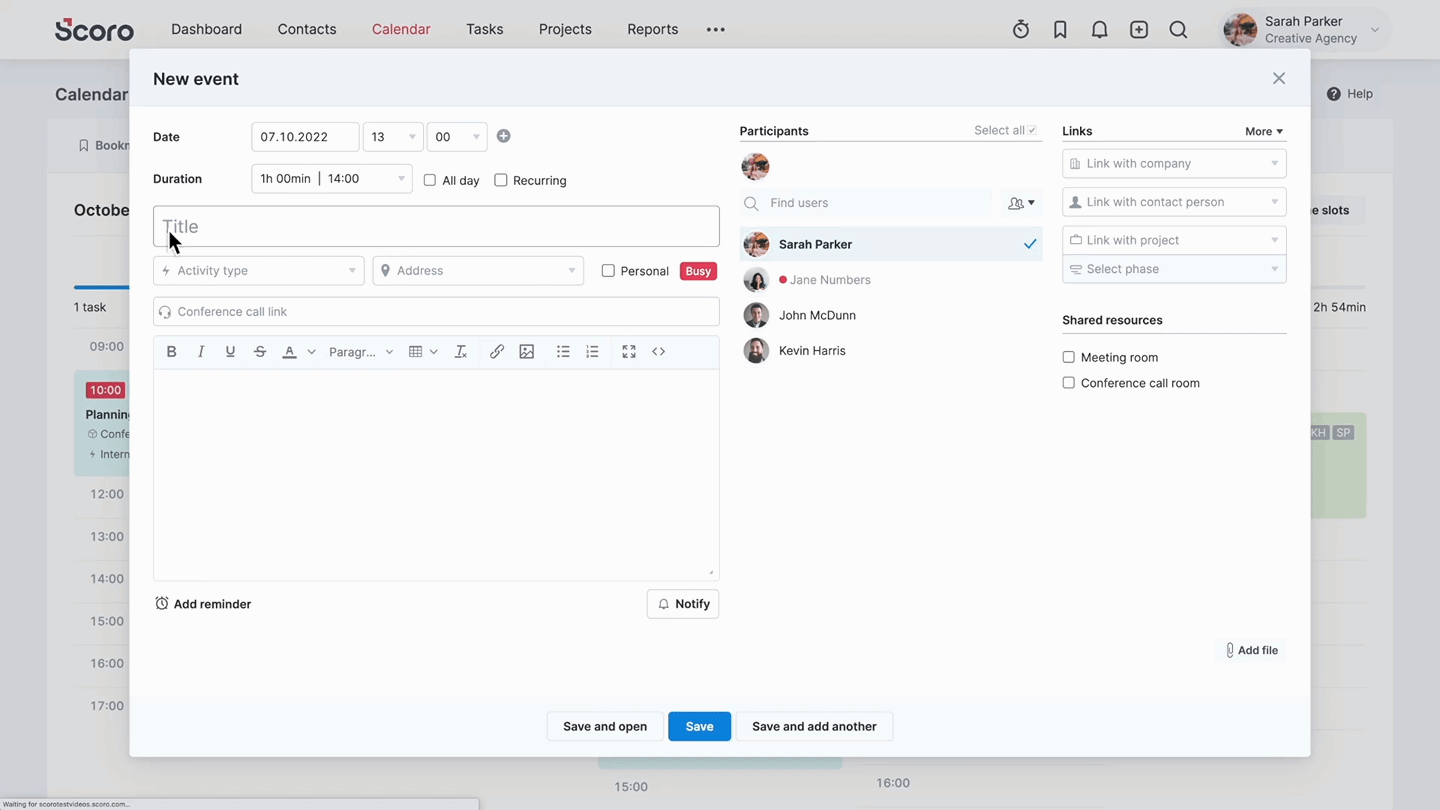 Whether you use one or a combination of these methods, the logged time will automatically feed into reports, giving you a real-time view of project time progress.
You'll learn about reporting in the last step of the Getting started series. Let's first walk through managing project costs and invoicing.