Before committing to a project timeline, we recommend looking at Scoro's Utilization report to determine your team's workload and evaluate how much work they can undertake.
Once you have outlined the project plan and outlined the required tasks, you can assign the work based on your team's capacity and individual skill sets.
The approach that you can use to assign tasks in Scoro, depends on your preferred ways of working. This includes the level of granular planning you require and the degree of independence your team has when selecting tasks to work on next.
Watch the video or explore the GIF guide to learn about the three ways to distribute work in Scoro and choose the one that suits your working style best.
Gantt chart
If you prefer to give your team the flexibility to choose when they work on a task within a set time frame, we suggest using Scoro's Gantt chart to assign tasks directly within the project view.
To do this, use the assignee column to select the team member responsible for a particular task. Notice the circular availability indicator around the team member's avatar. It indicates their general availability.
You can hover over it to view their available hours and assess if they can complete the task within the assigned period or if it should be delegated to someone else.
This way, team members can see all their tasks and deadlines in the Task list and choose what to work on next to complete assignments by the required deadline.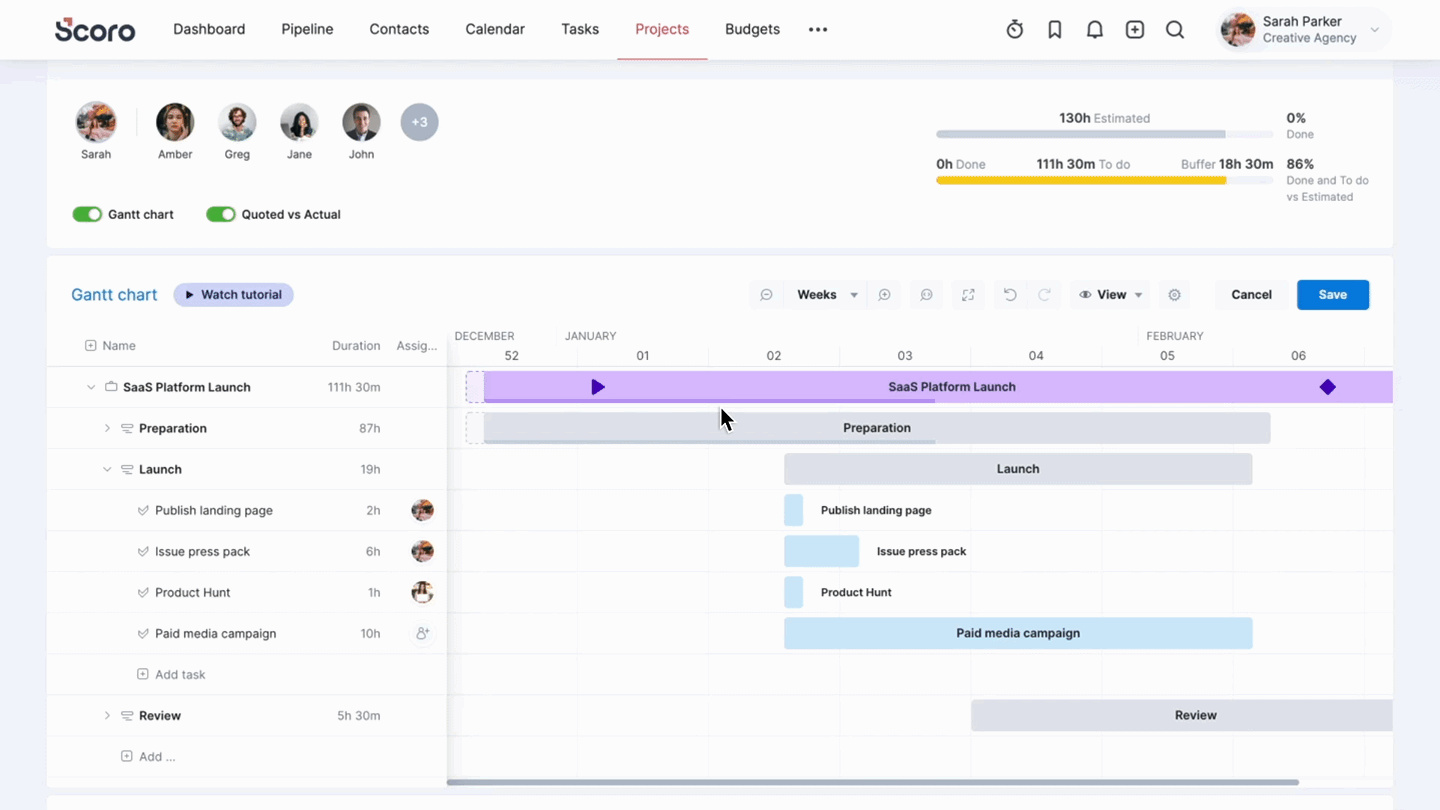 Planner
The Planner is favored by teams with traffic managers who plan everyone's daily or weekly work. It enables scheduling assignments for specific days and lets you outline how much time each person should spend on each task on a given day.
Anything added to the planner will be automatically reflected in individual timesheets. This way, team members can see how much time they should spend on each task on any given day.
Task board
If you work by the Kanban method and create a backlog of assignments that each team member can pull whenever they become available, you can coordinate work using the Task board.
Add all new tasks to the Planned column and organize them by priority. Whenever someone has availability, they can move the highest priority item to the in progress column and start working on it.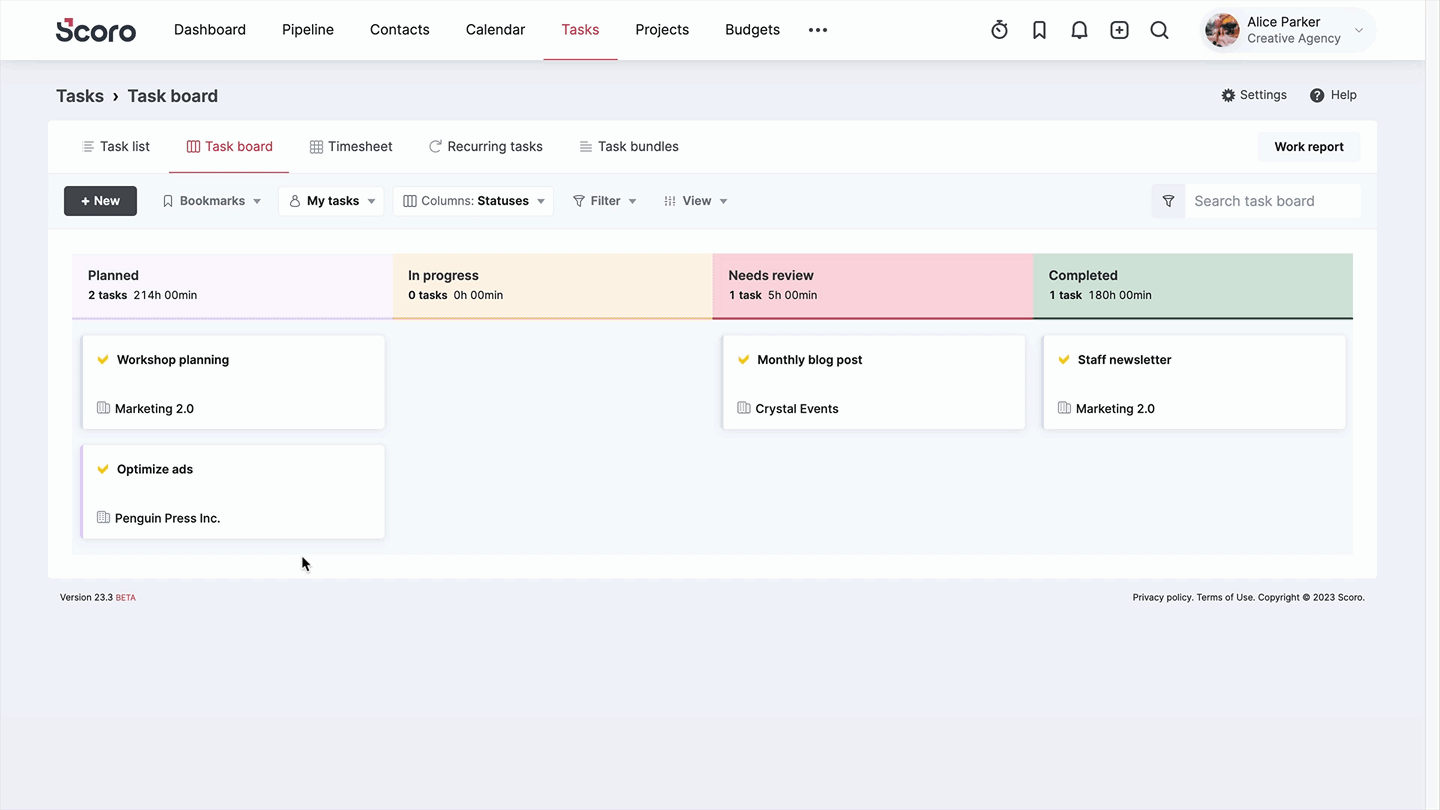 The Task board can also be organized to track several aspects of your work. Group the view by users to understand how much each team member has on their plate.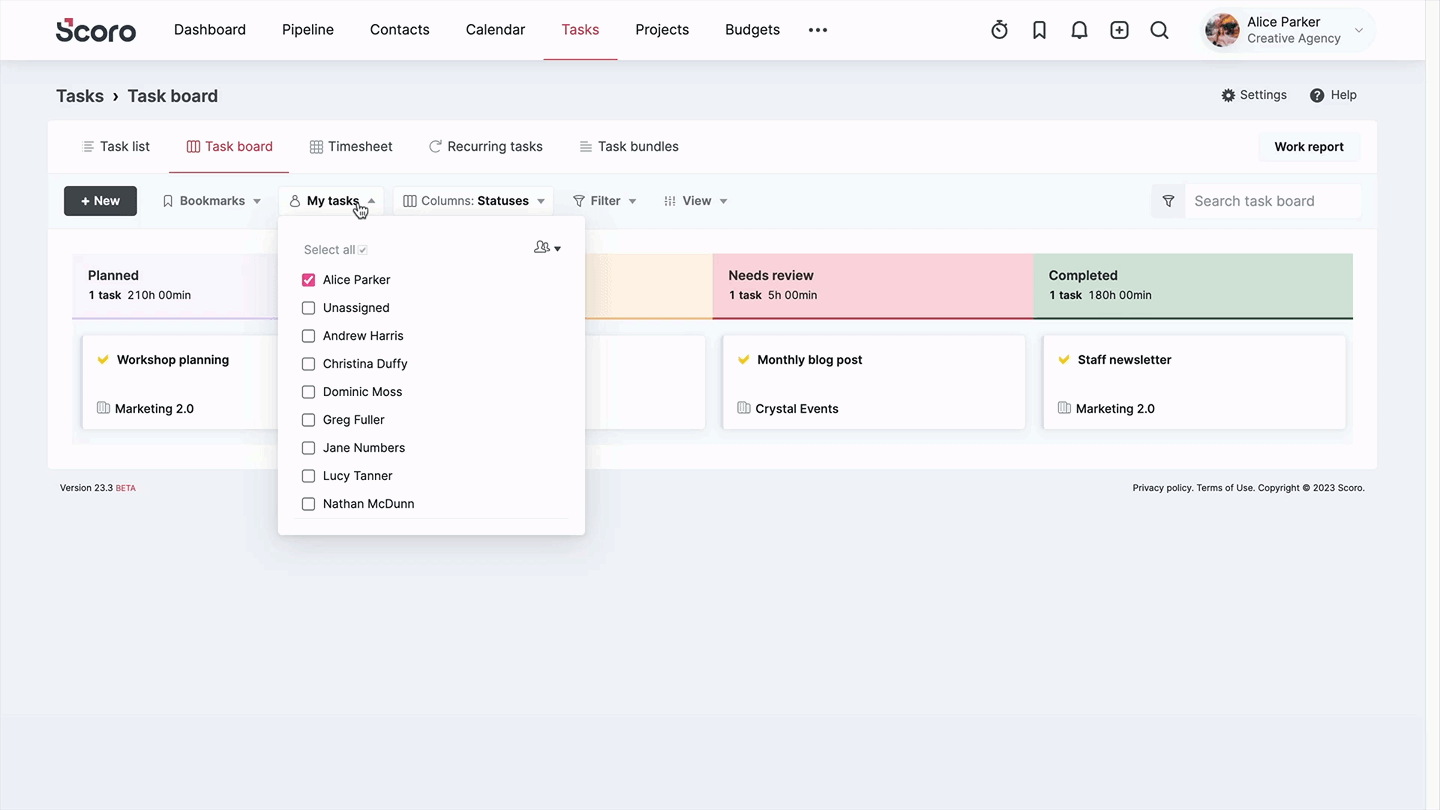 Now that you've got an idea of how to build a project plan and assign responsibilities, familiarize yourself with time management tools.