Instead of making your decisions based on a gut feeling or being clever in hindsight, see whether your projects are profitable while they're still in process. Scoro's Work In Progress report can help you effectively manage your project budgets thanks to getting a clear overview of the billable time and project-related costs, both yet to be charged.
You can activate the report for different users by going to Settings > Administration > Permission sets. Click on Modules and actions on the relevant user permission set line...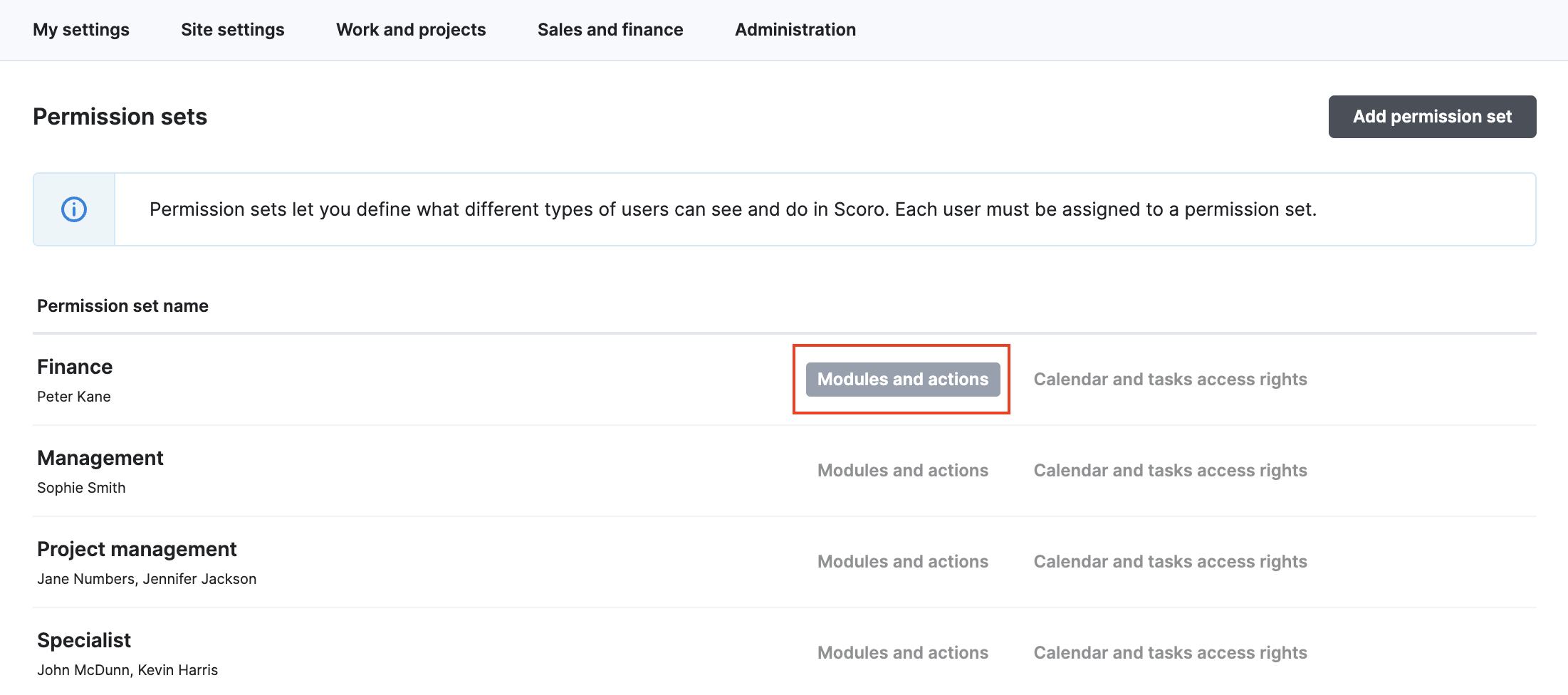 ...and tick the right to "View WIP report" for users with that permission set.
You can find the WIP report under Reports.
Filter the report by users, projects, clients, tags, etc.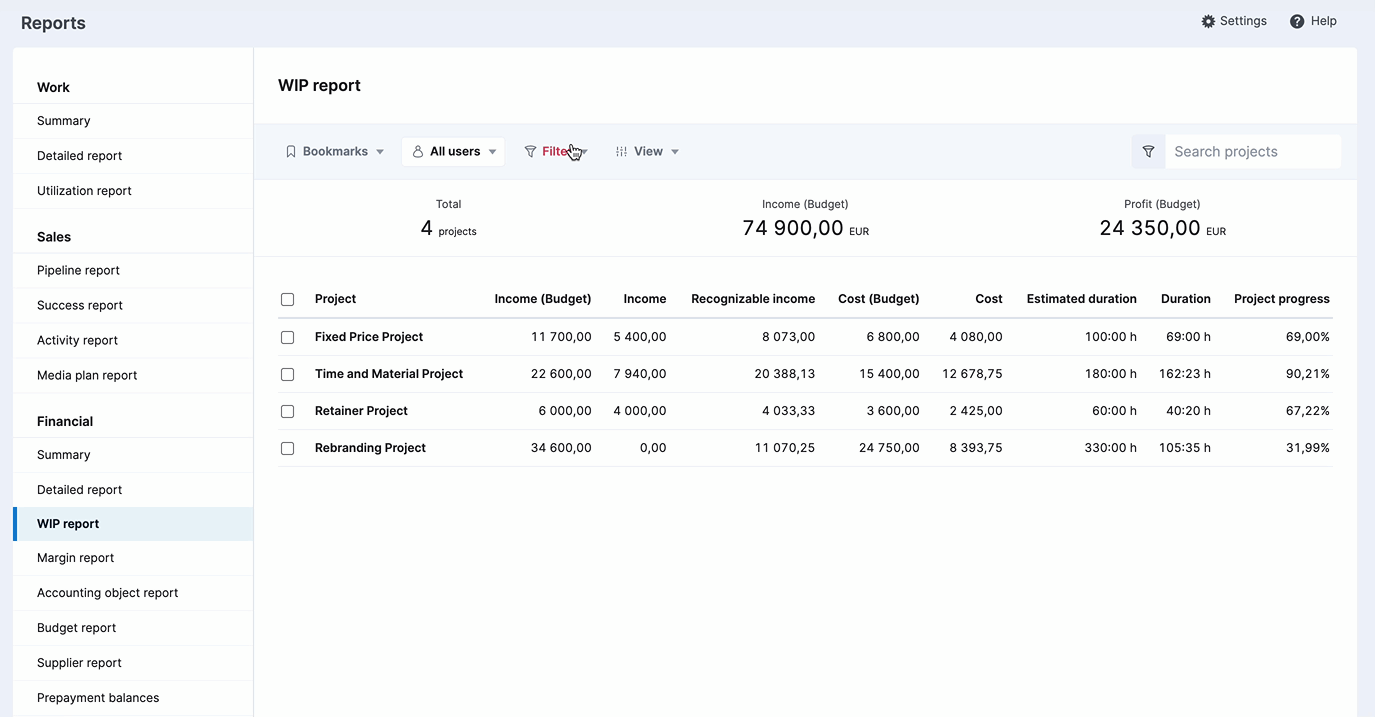 Change the view of the table according to your needs. Tick the data columns you wish to show, and hide the ones irrelevant to you. Drag and drop the order of the columns as you please.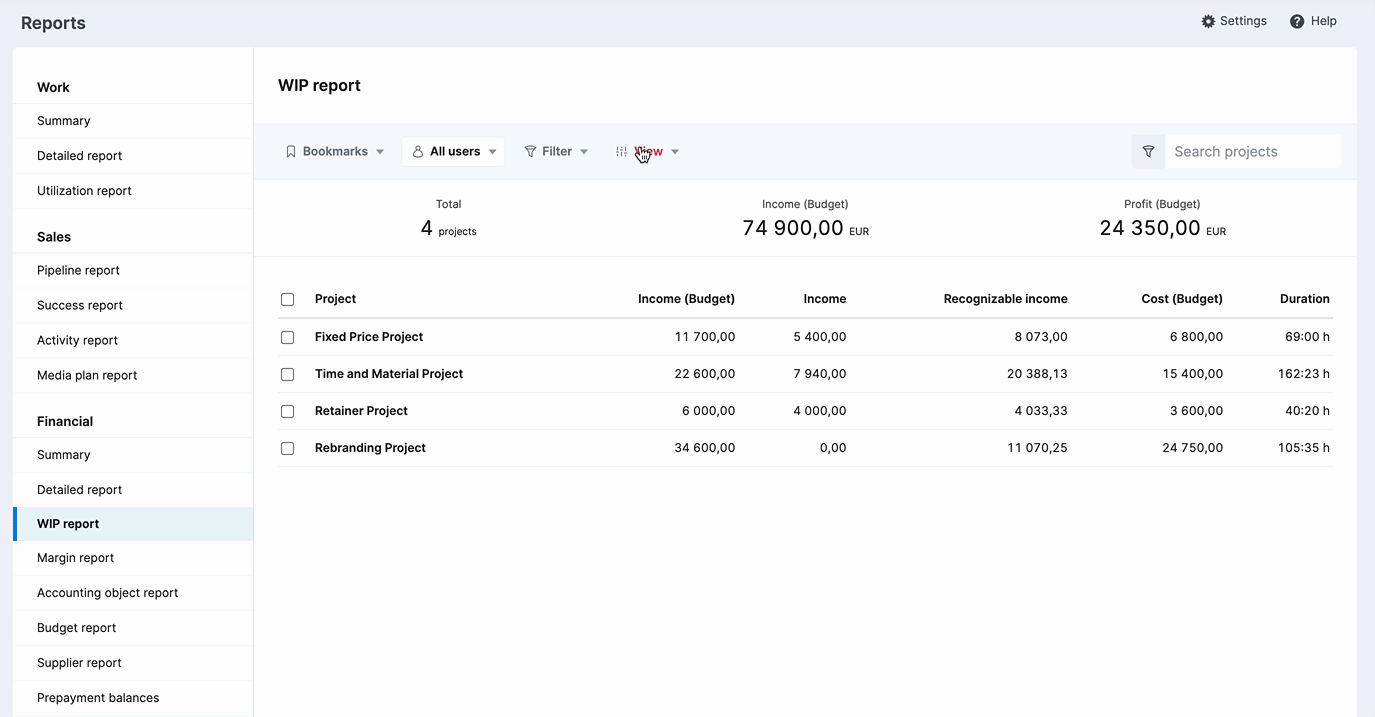 Chargeable sum
First, we need the % of the project completed. This is calculated by dividing the actual cost of the project by the budgeted cost. For example, the budgeted cost is $1000 and we have actually spent $500 (500/1000=50%).
So, we have spent half of the project cost. Now, we should charge the customer half of the project income (income budget * project completed %). E.g. if we sold the project for $2000, the calculation would be 2000*50%=$1000.
Exporting the report
If needed, you can export the WIP report. First, tick the rows of interest to you (or all of them) and then push the Export button.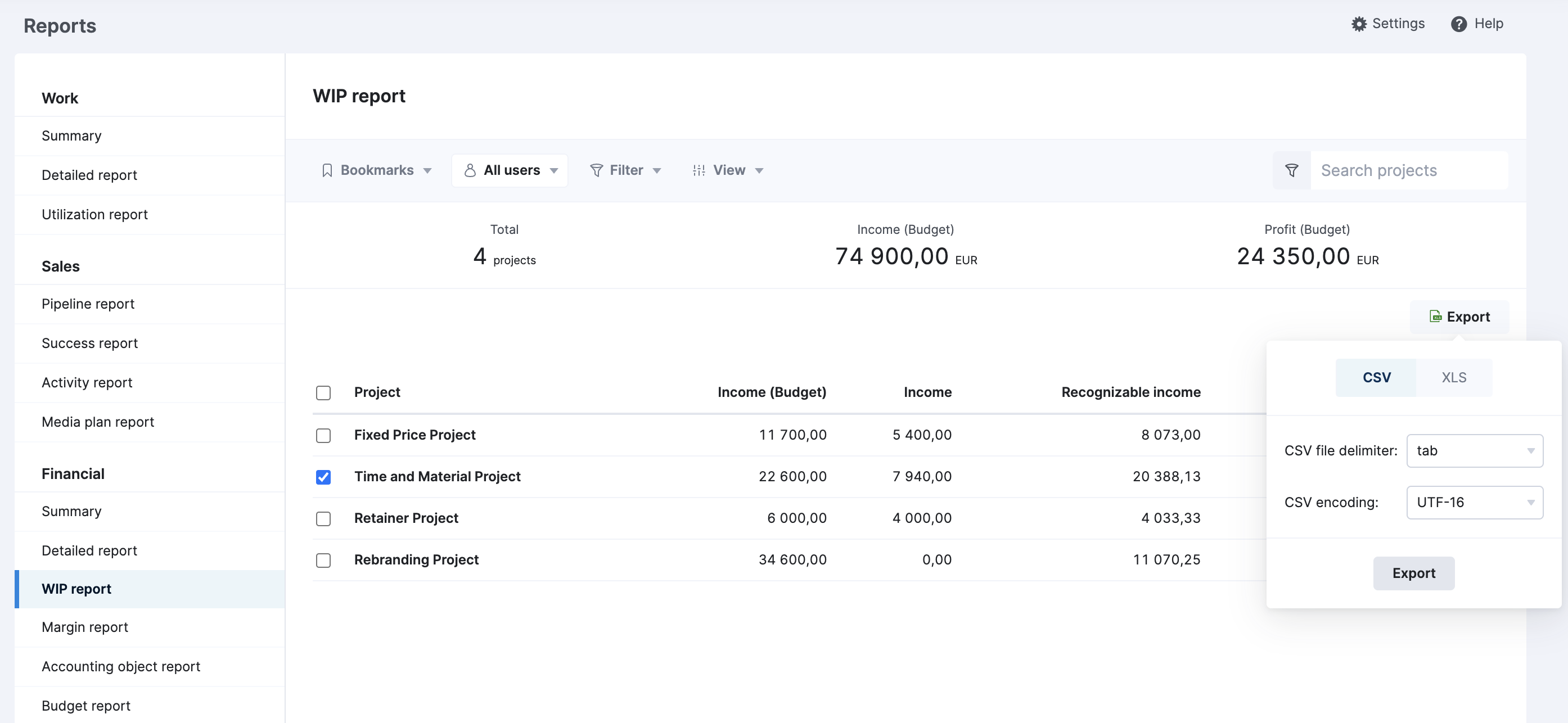 Note! In case this feature is not included in your Scoro plan, you can most likely add it to your existing plan as a paid add-on. It might be worth checking out our plans and pricing to make the best choice for your business.