Accounting objects give a real-time overview of income and expenses based on products, projects or departments. These can be used to measure any income or expense object you wish. This means you can get detailed finance reporting.
Accounting objects are like pockets, where money is collected in or taken out of. For example, accounting objects could be Transportation, Rent, Payroll, Export, etc.
Every product can be linked to an object. That object is automatically chosen when selecting a product on a sales document.
If you wish to use accounting objects, activate the feature under Settings > Sales and finance > Accounting objects by ticking the respective checkbox.
Only the objects that have been ticked as active can be used.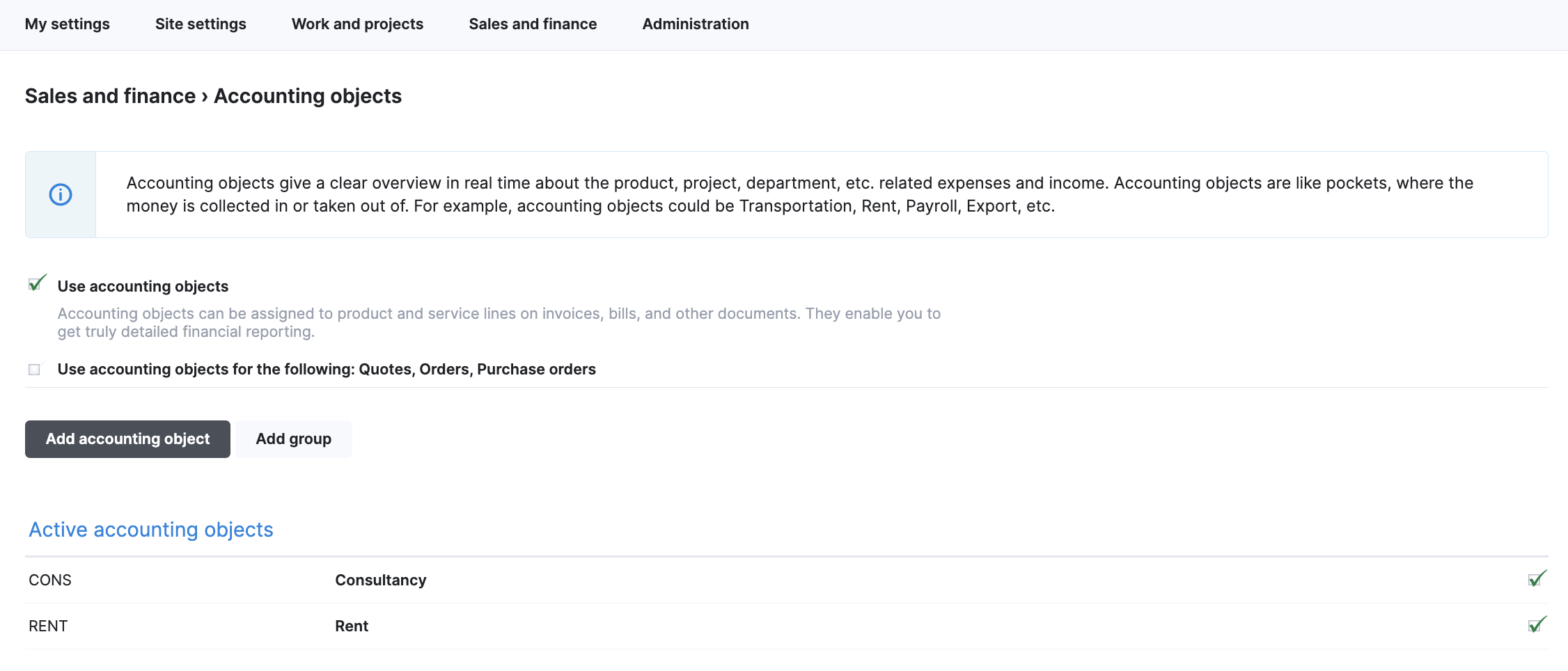 To add an accounting object click on Add accounting object.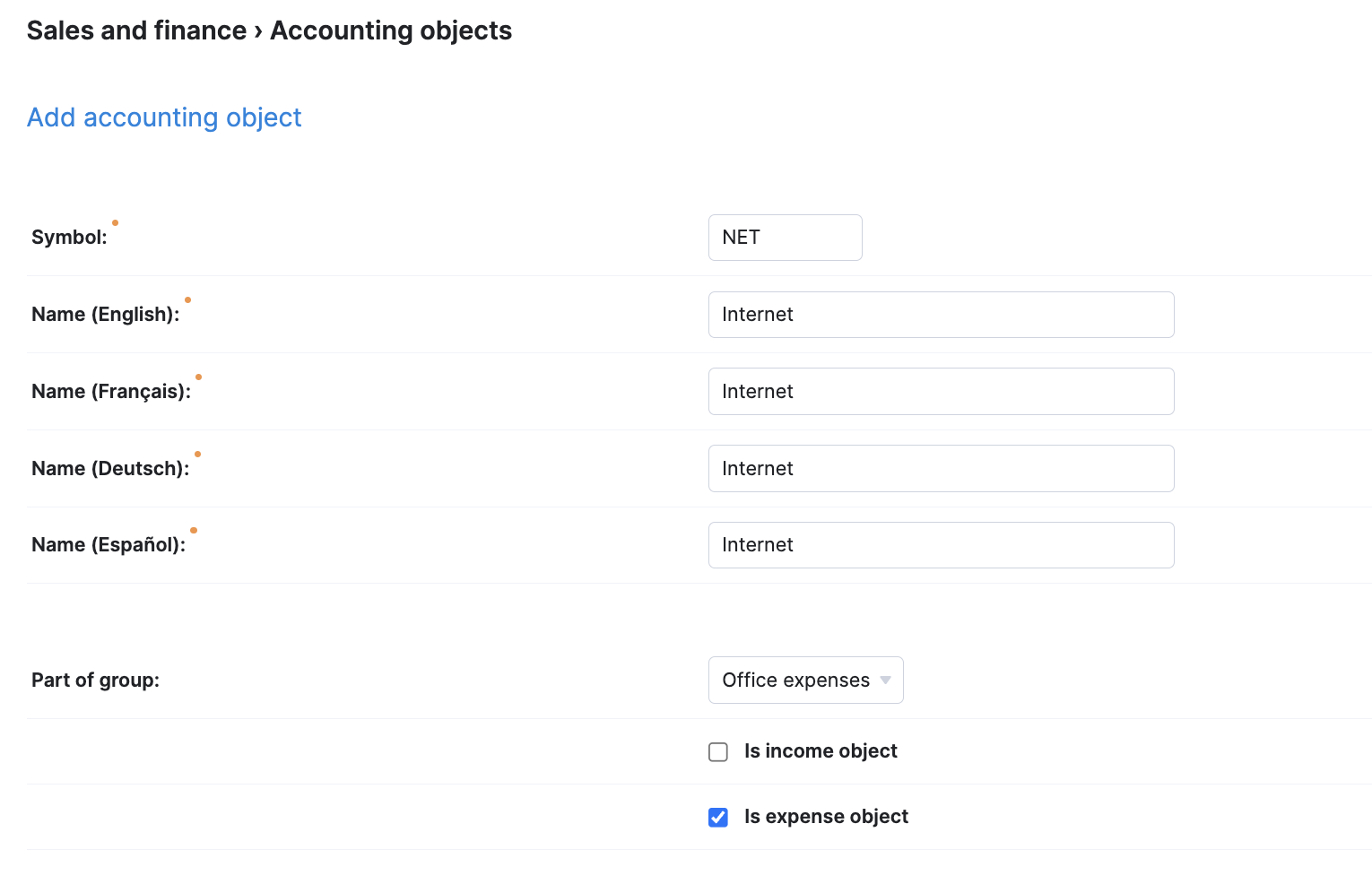 Symbol is simply a code that is displayed when using an object.
Objects can be grouped, if groups have been created.
You can choose whether an object is an income or/and expense object. If selected, you can use that object when creating invoices or/and expenses.
To modify an existing accounting object, click on the name of the object. You cannot delete objects that have already been used on sales documents, you can mark them as inactive instead.
In order to link a product with an accounting object open the product modify view under Settings > Sales and finance > Products and services and select the object.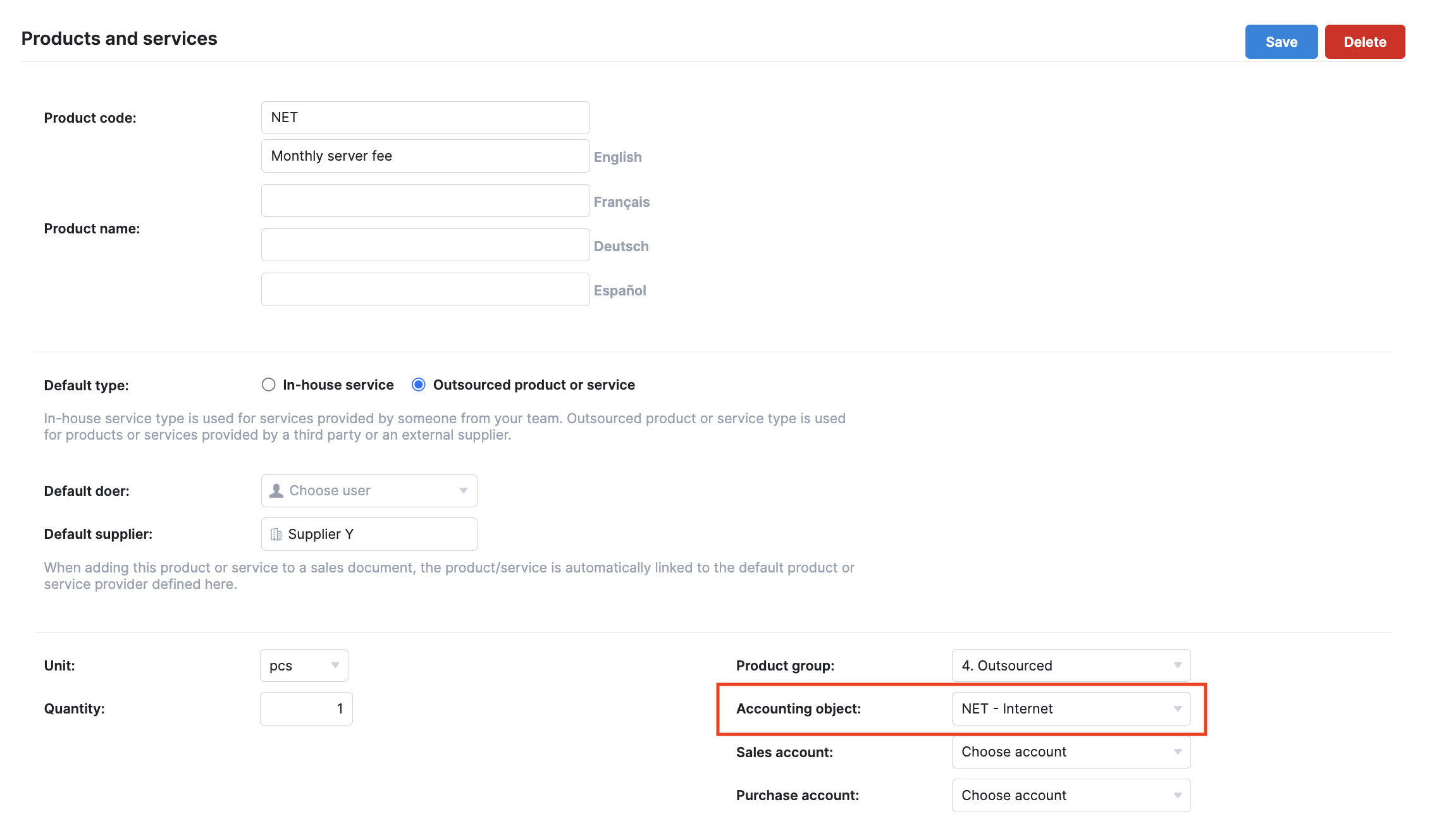 When creating a quote, order, etc, the object is chosen automatically when you select the product, but it's also possible to link a product and an accounting object manually.

Information about accounting objects is available in the Accounting objects report under Reports.