Client profiles help you differentiate clients by profiles. You can set a custom tax rate, discount, invoice deadline, overdue interest, currency, payment terms, price list and language for each profile. This way, when creating sales documents, the information defined on a profile is prefilled for you when selecting the client.
For example, you can create profiles such as 'Domestic clients' and 'Foreign clients' that have different tax rates. Or 'New clients' and 'Long-term clients' that have different discount rates.
Select a default profile that will be chosen for all new clients added to the system. You can later define a different profile for any client, if needed.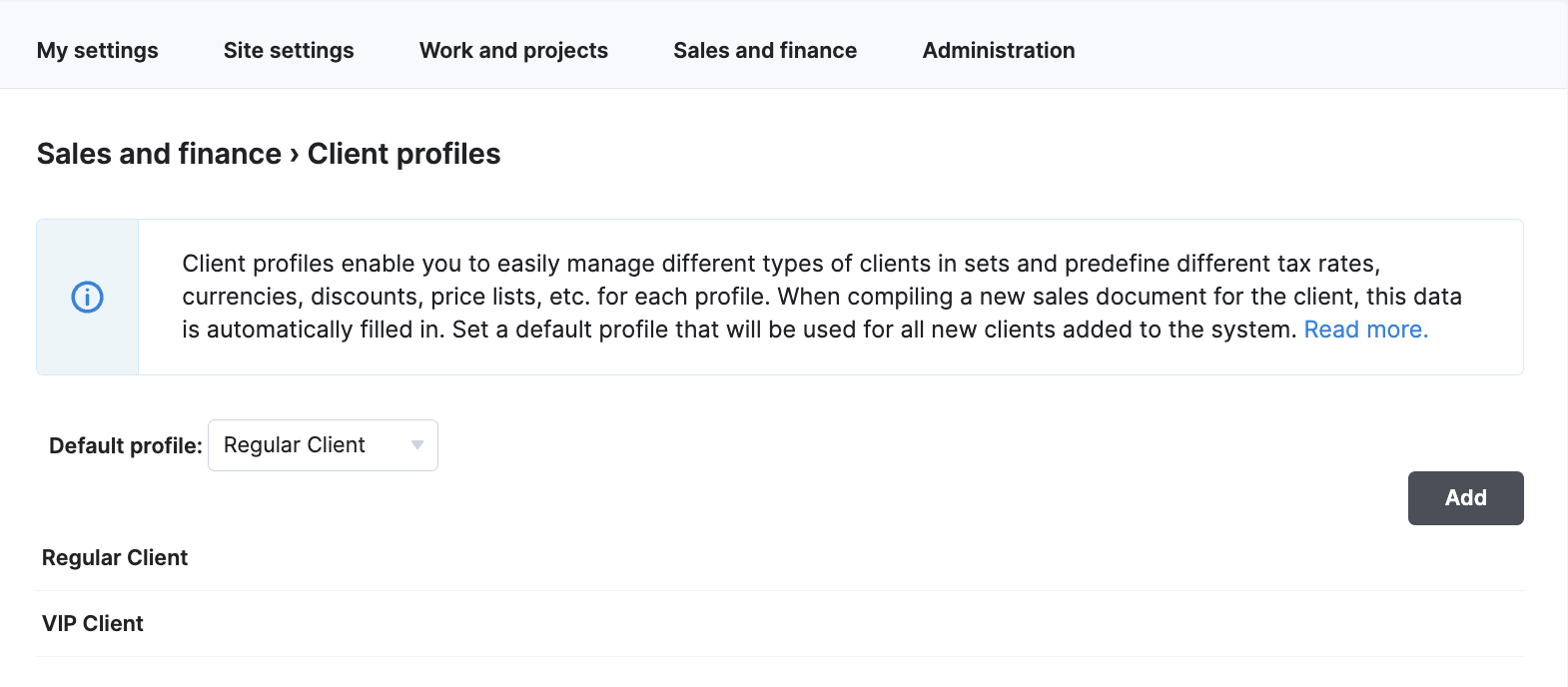 To create a new client profile, go to Settings > Sales and finance > Client profiles and do the following:
Click on Add.
Enter the profile name.
Enter details – discount, due date, currency, etc.
Click Save.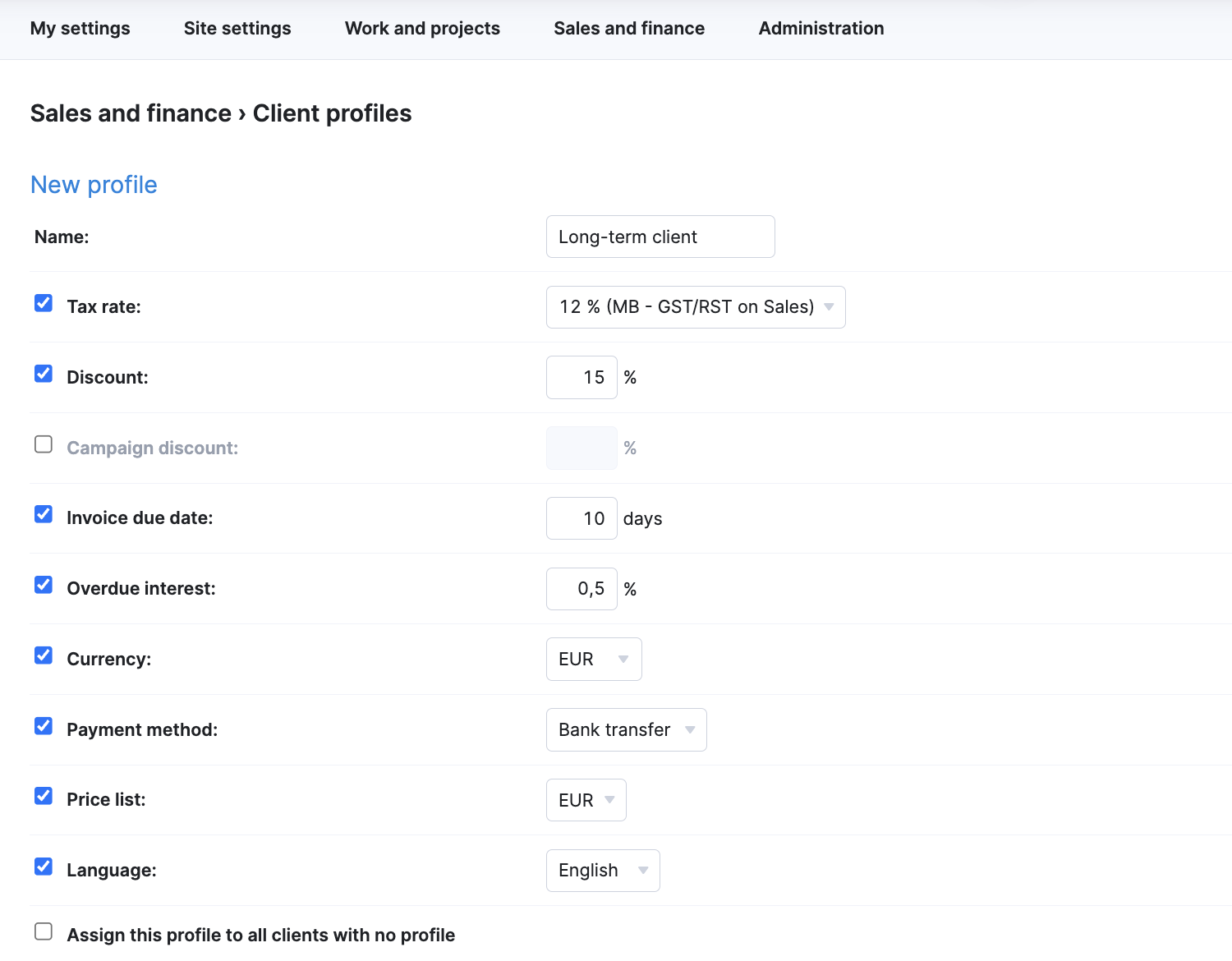 You can tick the box Assign this profile to all clients with no profile to make sure all customers in your system are linked to a client profile.
If you are also using separate price lists for different clients, you can pick a suitable price list to link with this profile.
To link this profile with a company, open the company modify view, tick the option Display in client list and select the profile from the dropdown list.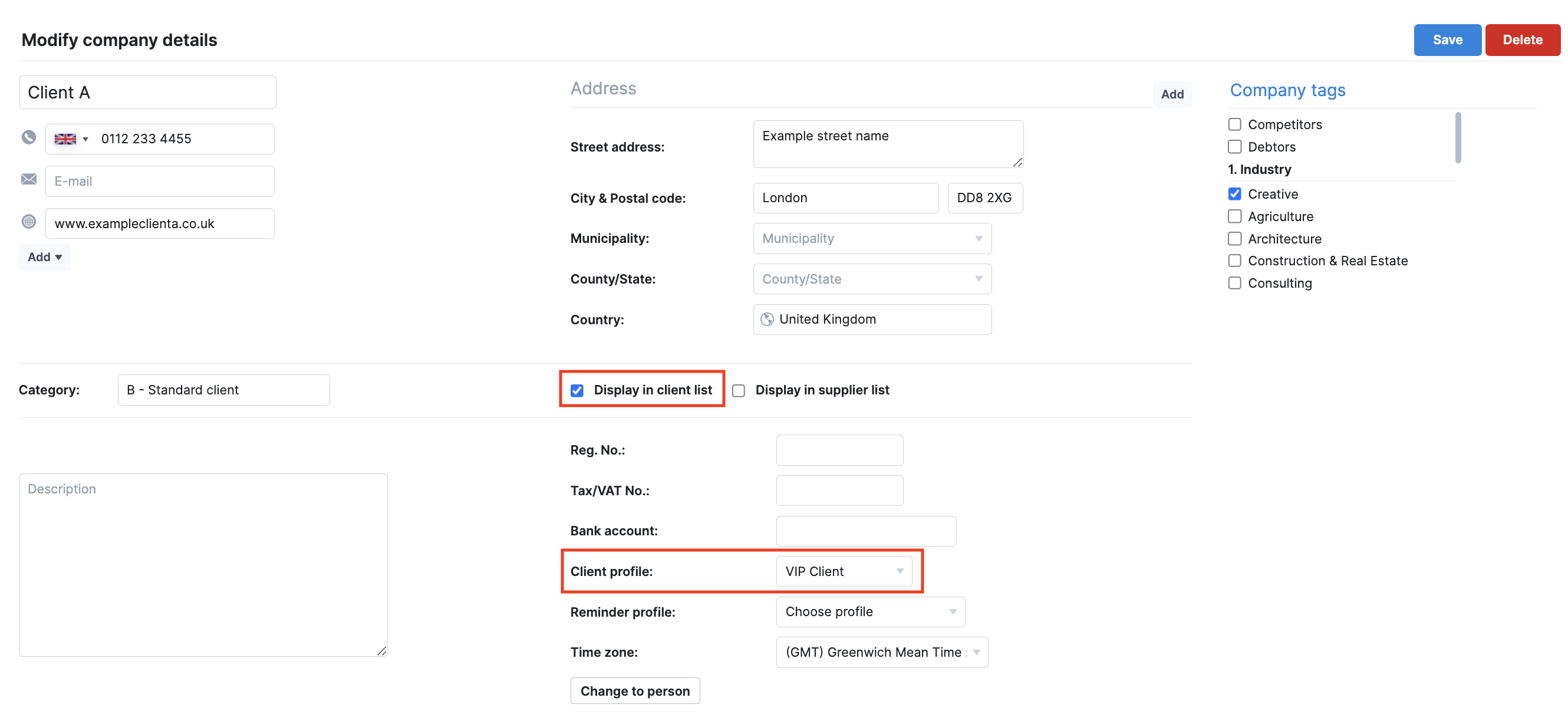 It's also possible to link multiple contacts to a profile at once. Just go to the Contact list, select the relevant contacts and pick the relevant profile from the Profile dropdown menu.
See also: