Units are used on all sales documents and can be created, modified and deleted by users with the appropriate permissions.
To add a new unit, go to Settings > Sales and finance > Units and click Add unit.

You can add unit names in all languages that are active on your site.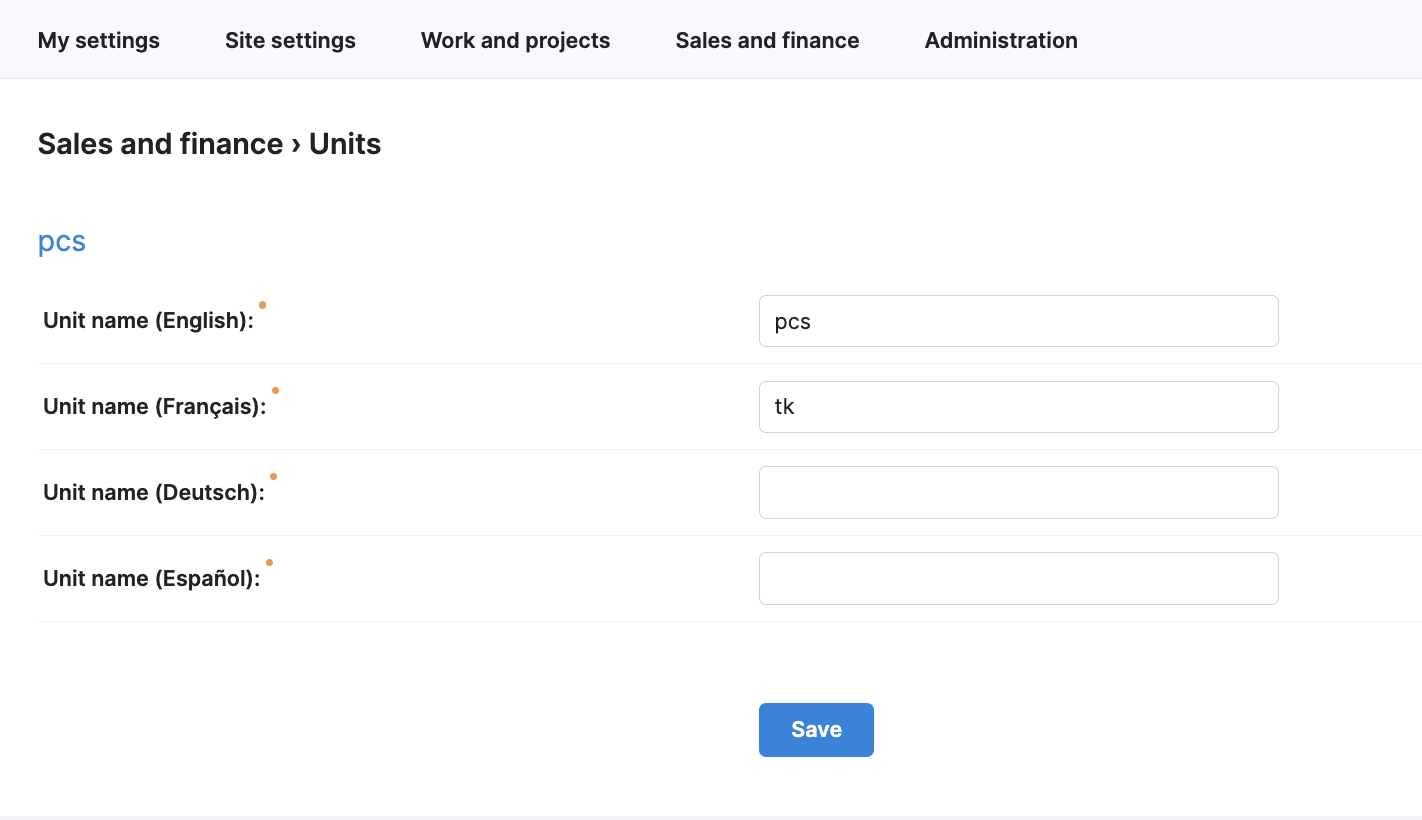 All added units are displayed in the list. To modify a unit, click on the unit name.