In addition to the regular discount field on sales documents, it's possible to add line-based and additional discounts. Head to Settings > Sales and finance > Discounts.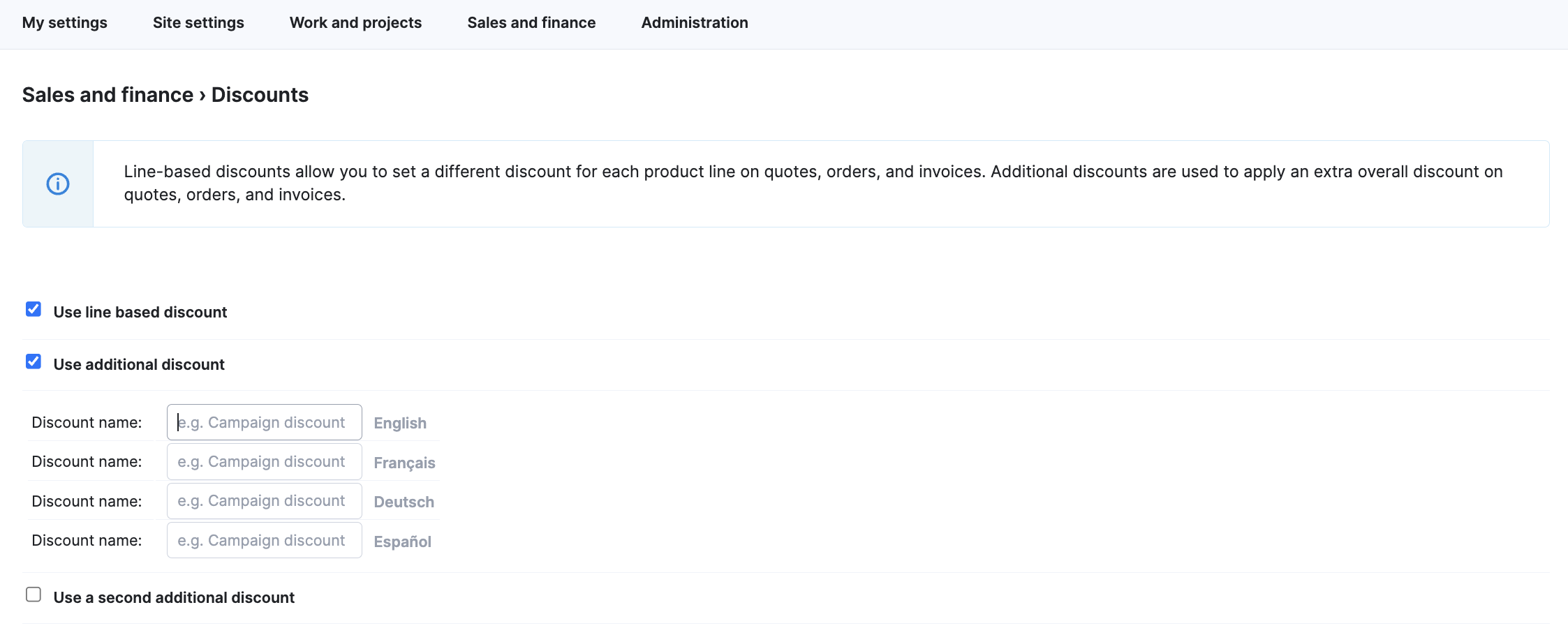 Use line based discounts means that when adding quotes, orders and invoices, you can have a different discount for each product line, not just for the entire sum.
Additional discounts are used to apply an extra overall discount on quotes, orders and invoices. For example, you can use an extra discount for VIP clients, etc.
An example of a quote when both of the options are activated: