Margin is the difference between the selling price and the cost of goods sold. E.g. If a product sells for $100 and costs $70 to manufacture, its margin is $30 (30% margin). Margin gives you an instant understanding of how much profit you will make when selling a product or service.
Markup allows you to easily adjust the selling price while compiling a sales document. Markup is the amount by which the cost of a product is increased to derive the selling price. E.g. A markup of $30 from the $70 cost results in the $100 price (42.9% markup).
You can set a buying price for the product. Scoro will display that in the margin field when you are making a quote or an invoice, so you'll see in advance how much profit you're going to make.

Go to Settings > Sales and finance > Margin and markup to activate the features.
To set the buying price for a product or a service, open the product card in the product database. Read more on how to set up products and services.
The margin field is automatically displayed when you are compiling a quote or an invoice, so you can already see how much profit you're going to make.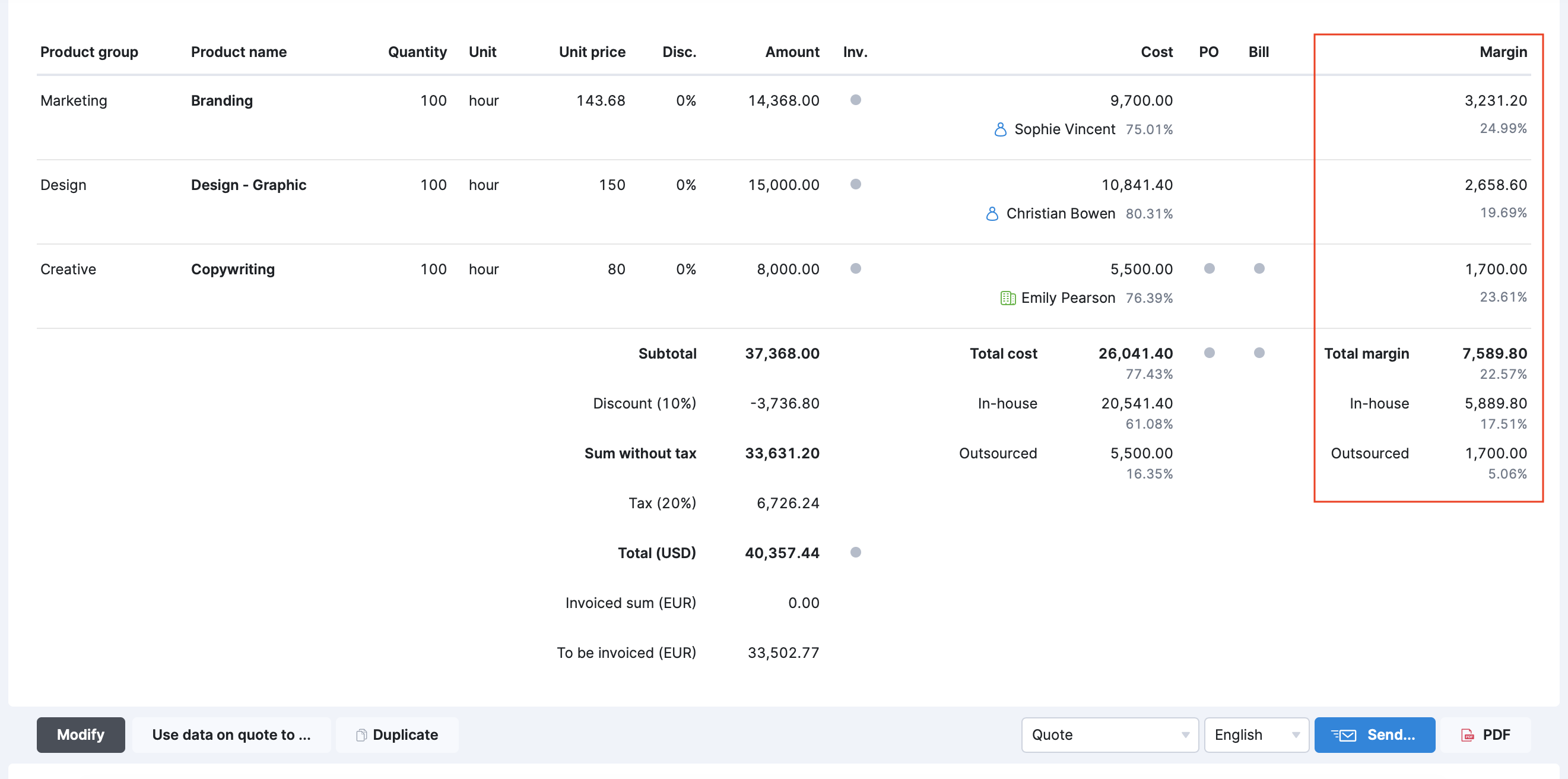 You can see a differentiation of the margin of in-house and outsourced services to easily evaluate which doer-supplier combinations would be the most profitable.
A detailed overview of the sales margin is available in the margin report, accessible under Reports.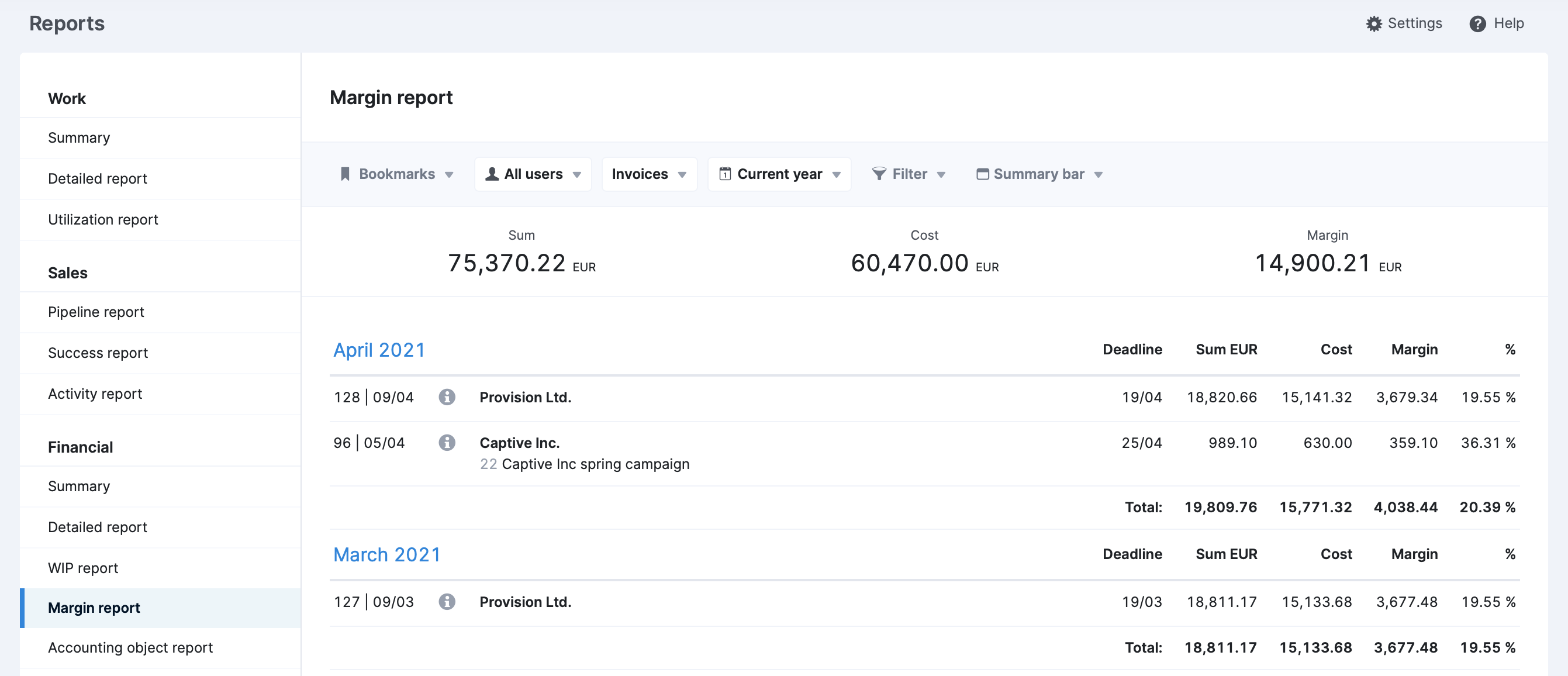 Markup can easily be adjusted while compiling the sales document by just clicking on the markup field (in the document modify view) and changing the number.

Note! In case these features are not included in your Scoro plan, you can most likely add it to you existing plan as a paid add-on. It might be worth checking out our plans and pricing to make the best choice for your business.