Here you can add resources that need to be shared or booked in your company. For example, you have a meeting room at your company. When adding this room as a shared resource, you can already book this room when adding a calendar event. This way you can avoid situations where one room is double-booked.
Shared resources can be linked to activities when adding events. You can also filter the calendar and work report based on shared resources.
Go to Settings > Work and projects > Shared resources to add new resources.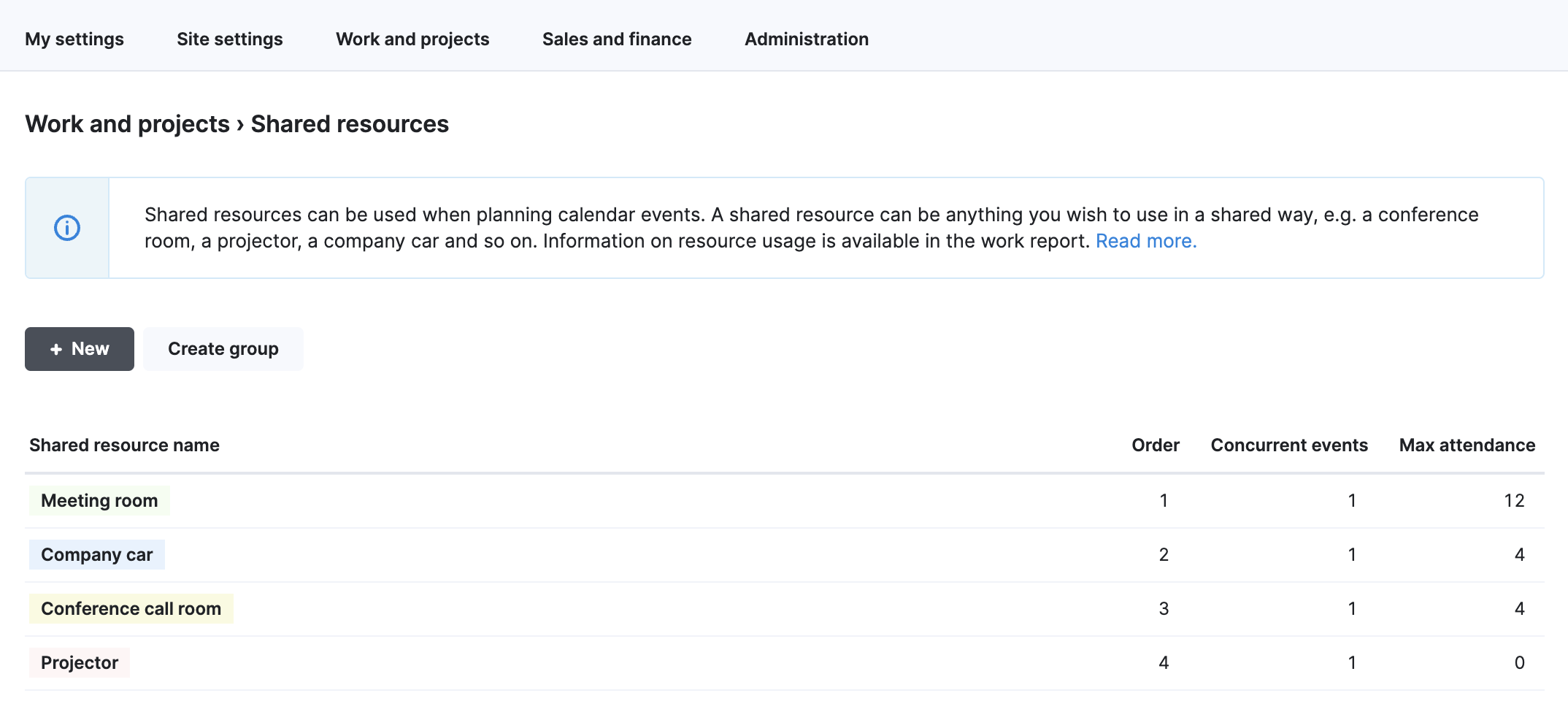 To add a shared resource, click + New and fill in the blanks. Also, choose a color for each resource to easily tell apart different calendar events with different resources in the calendar.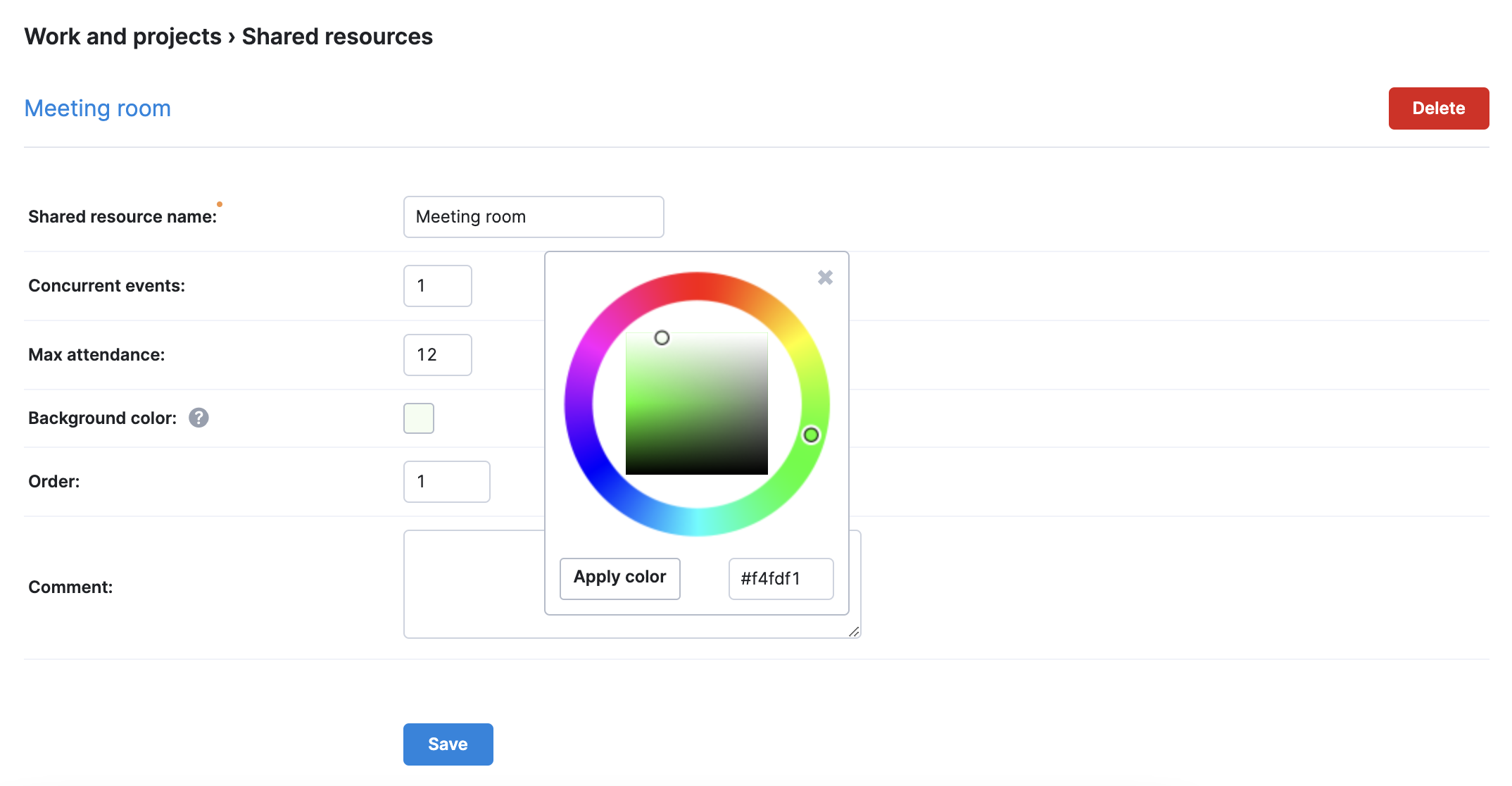 To add a new shared resource group and group similar resources (e.g. all meeting rooms) together, click Create group. Grouping shared resources helps to get a better overview of them. Then open each shared resource and select a group for it.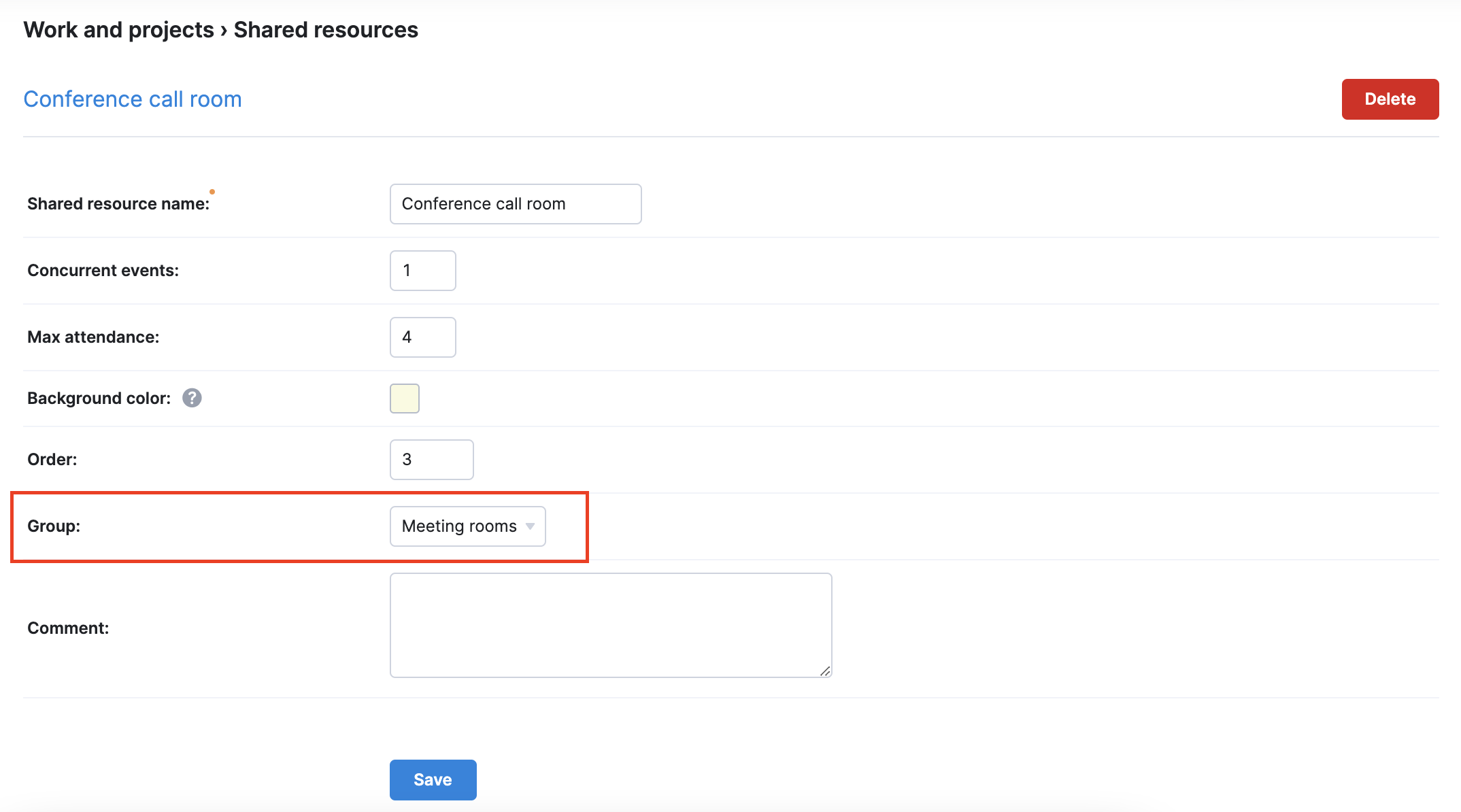 Filter by shared resources in the Calendar: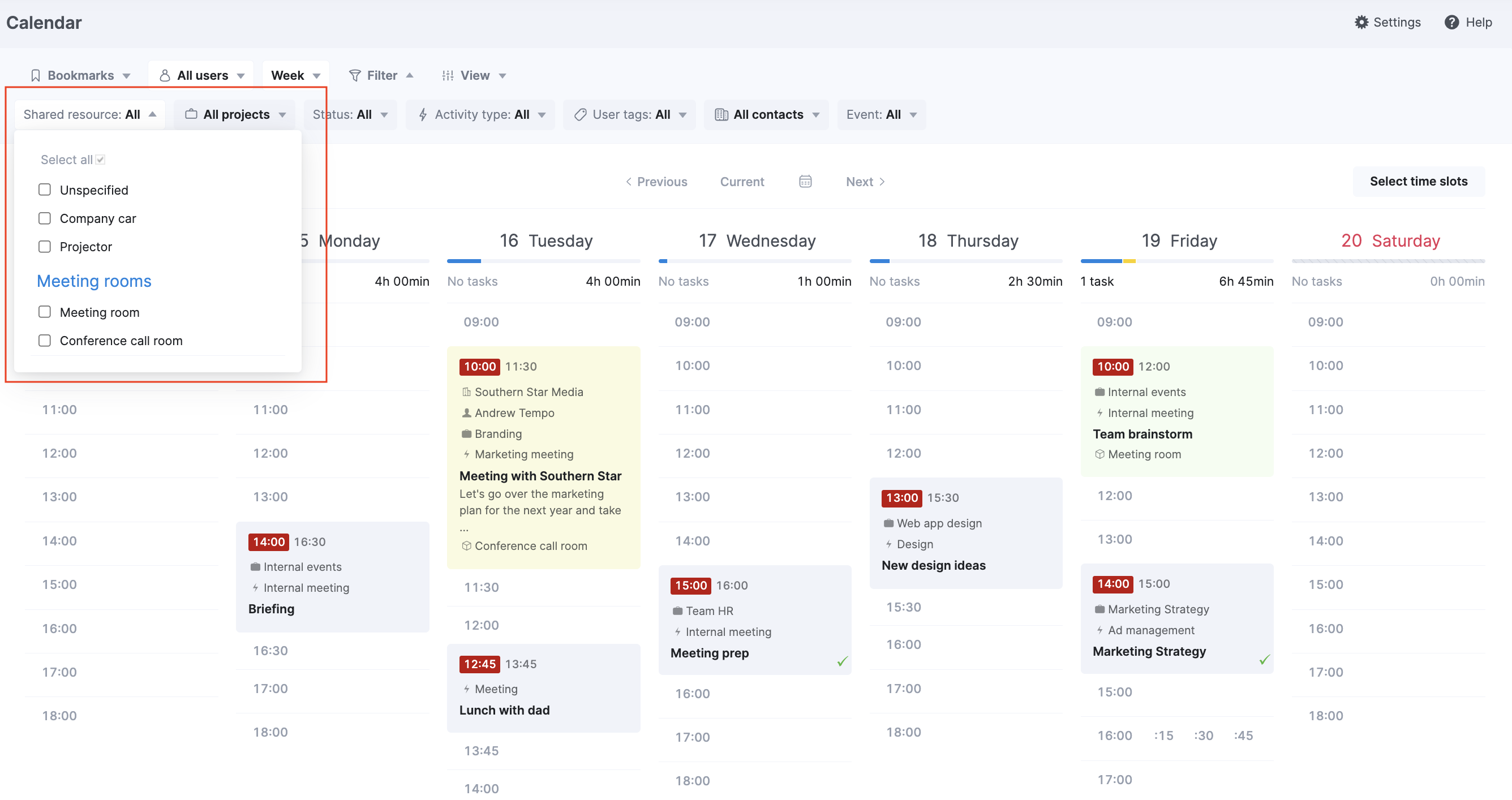 To get an overview of all used resources, go to Reports > Detailed work report. Filter the report as shown on the picture (also select a time period you wish to get reporting on) and you'll get data on the shared resources used.
Note! Advanced shared resource management with the possibility to set the number of concurrent events and maximum attendance for a shared resource (e.g. how many events you can hold in one conference room and the maximum number of people able to attend the event) is available in the Ultimate plan.