Web forms let you to create inquiries and forms for web pages, for example contact and feedback forms. The contact information received with the filled forms is added to your site's database. You can also link tags and categories to contacts automatically.


General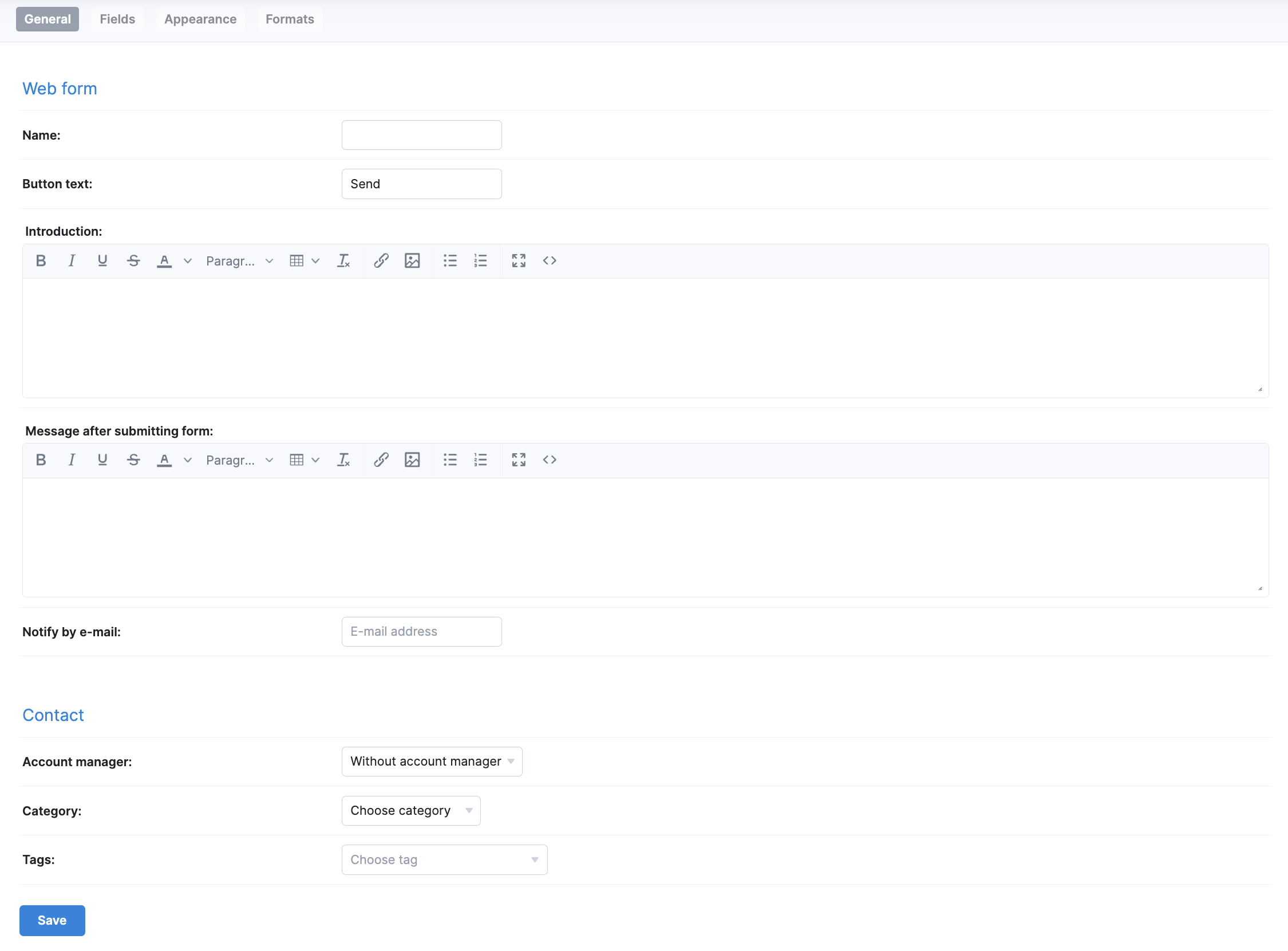 button text – this will be displayed as the name of the button used to send the form
introduction – guidelines for filling the form, for example
message after – appreciation or a confirmation about completing the form
email address – this person will be notified when a form has been sent
manager – the person set as the manager of the contact in Scoro
category – contact category in Scoro
tags – tags in the database, for example field of activity, language, etc.


Fields
Add information fields you wish to use. You can select name, address, phone, email and a lot more.
Each field can be either regular or required. Hidden fields are not visible to users, they can be used to request info about browsers, operating systems, etc.

Appearance
The background and text color can be set using a color diagram or you can use the custom solution and copy your web page CSS code into the box. This ensures that the created form will blend nicely with your web page.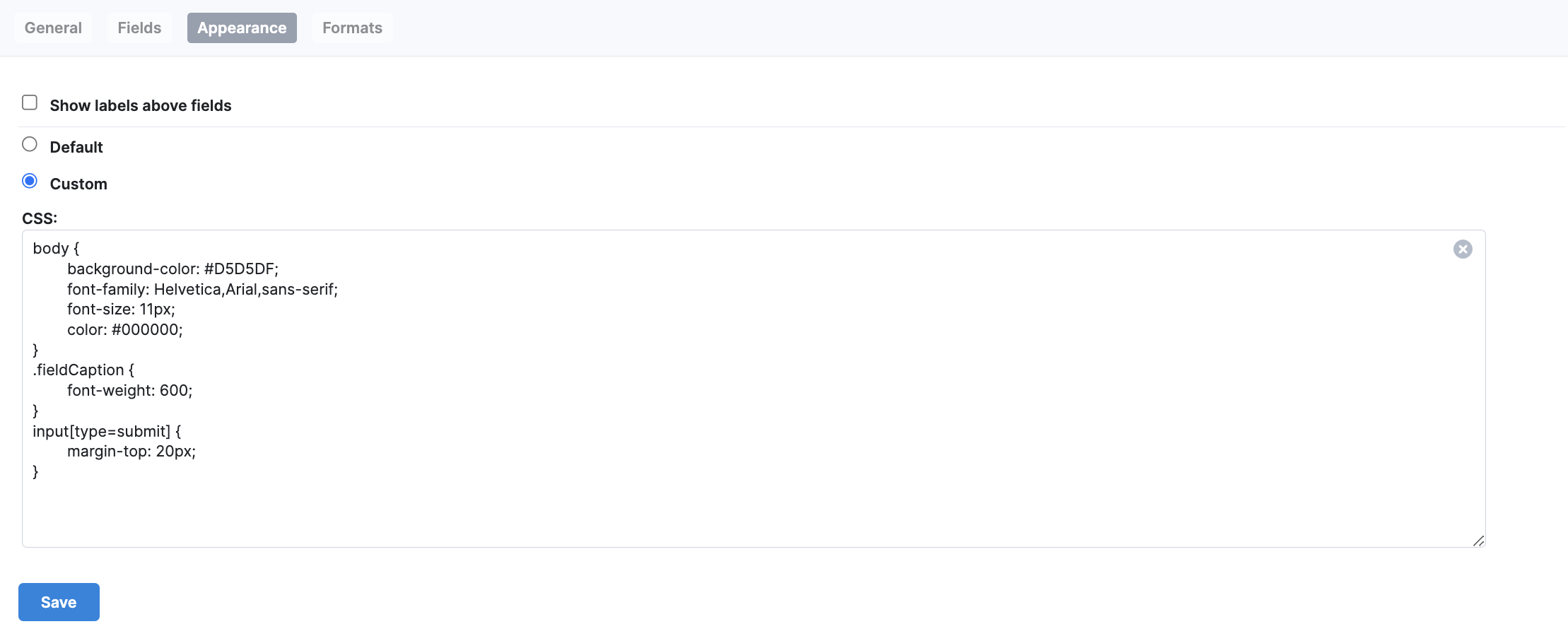 Formats
You can set date, time and number formats.

When you're finished creating the web form, click save. You can now find a code under the General tab, that is used to add the form to a website.

To see the feedback of the form, go to Reports > Web forms. The report gives you information about a web form – who entered data and when, and a link to the related contact in Scoro's database.