Mandatory fields allow you to decide which fields must be filled in before saving (e.g. the address when adding a new company to Scoro). Unique fields, on the other hand, allow you to set fields that always need to be unique (e.g. the VAT no. of a company).
This is a good way to keep your Scoro site tidy and ensure that important information is always added to a document, company card, etc. and is not forgotten.
Just go to Settings > Mandatory and unique fields and choose the mandatory and/or unique fields you would like to be filled in, when saving new data to Scoro.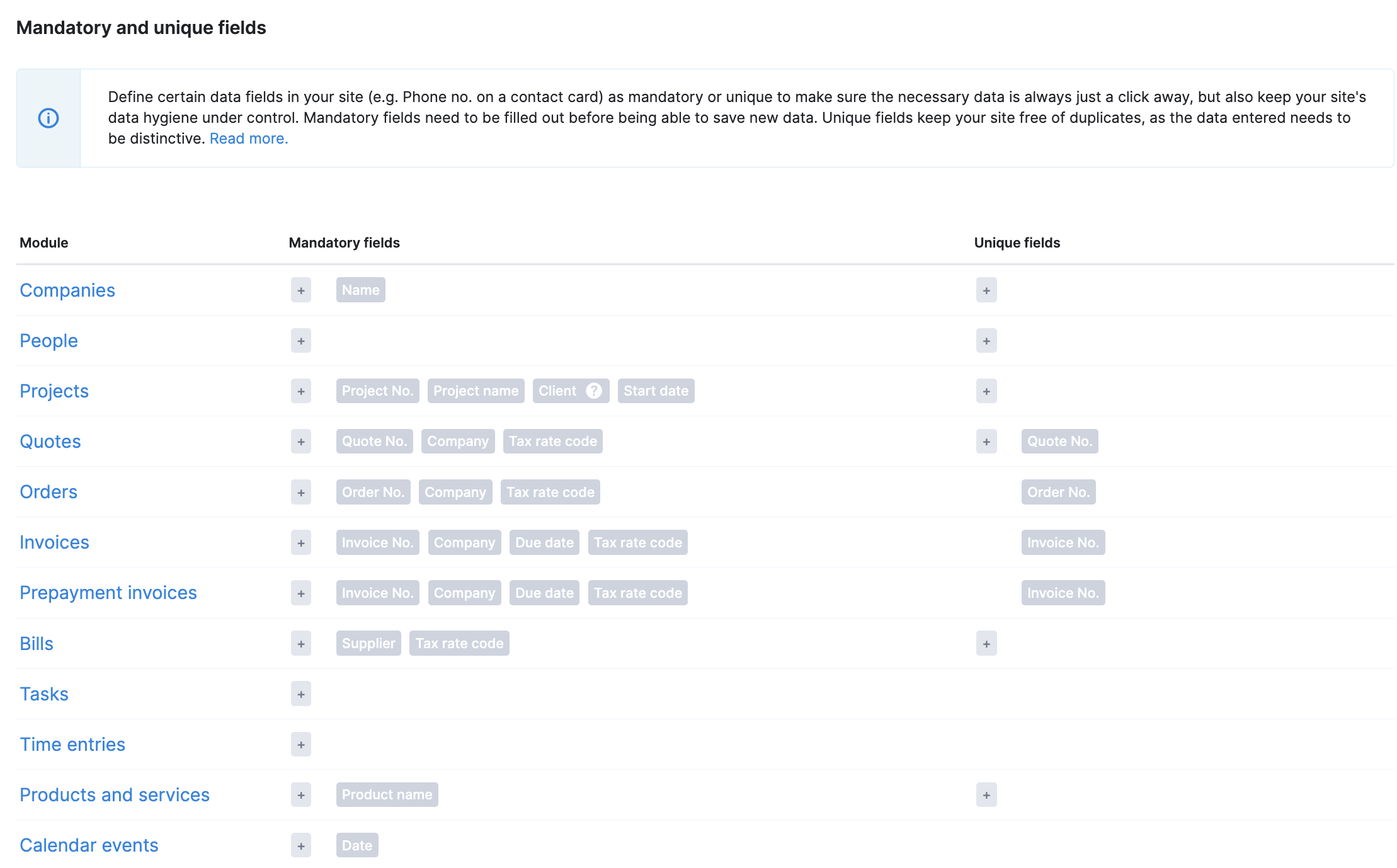 If the users need to be able to modify the settings for mandatory and unique fields, the Right to manage mandatory and unique fields permission must be activated. Go to Settings > Administration > Permission sets to enable it.
Custom fields can also be set as mandatory and/or unique. The only exceptions are custom fields with limited access – these cannot be used as mandatory fields because they are not visible to all users.