The default invoice list shows outstanding invoices only.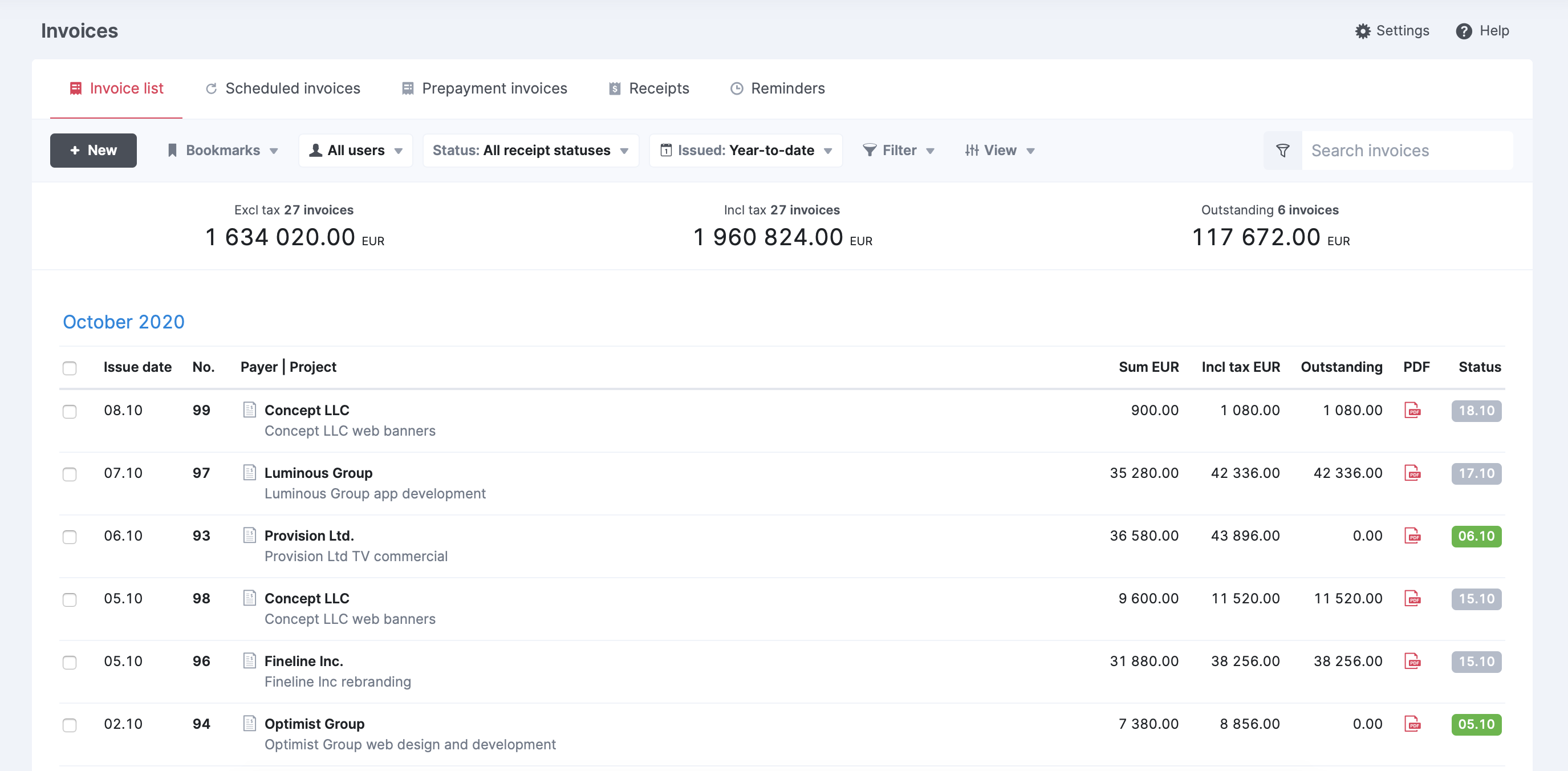 You have a choice of filtering out outstanding, (partially) received, and all invoices.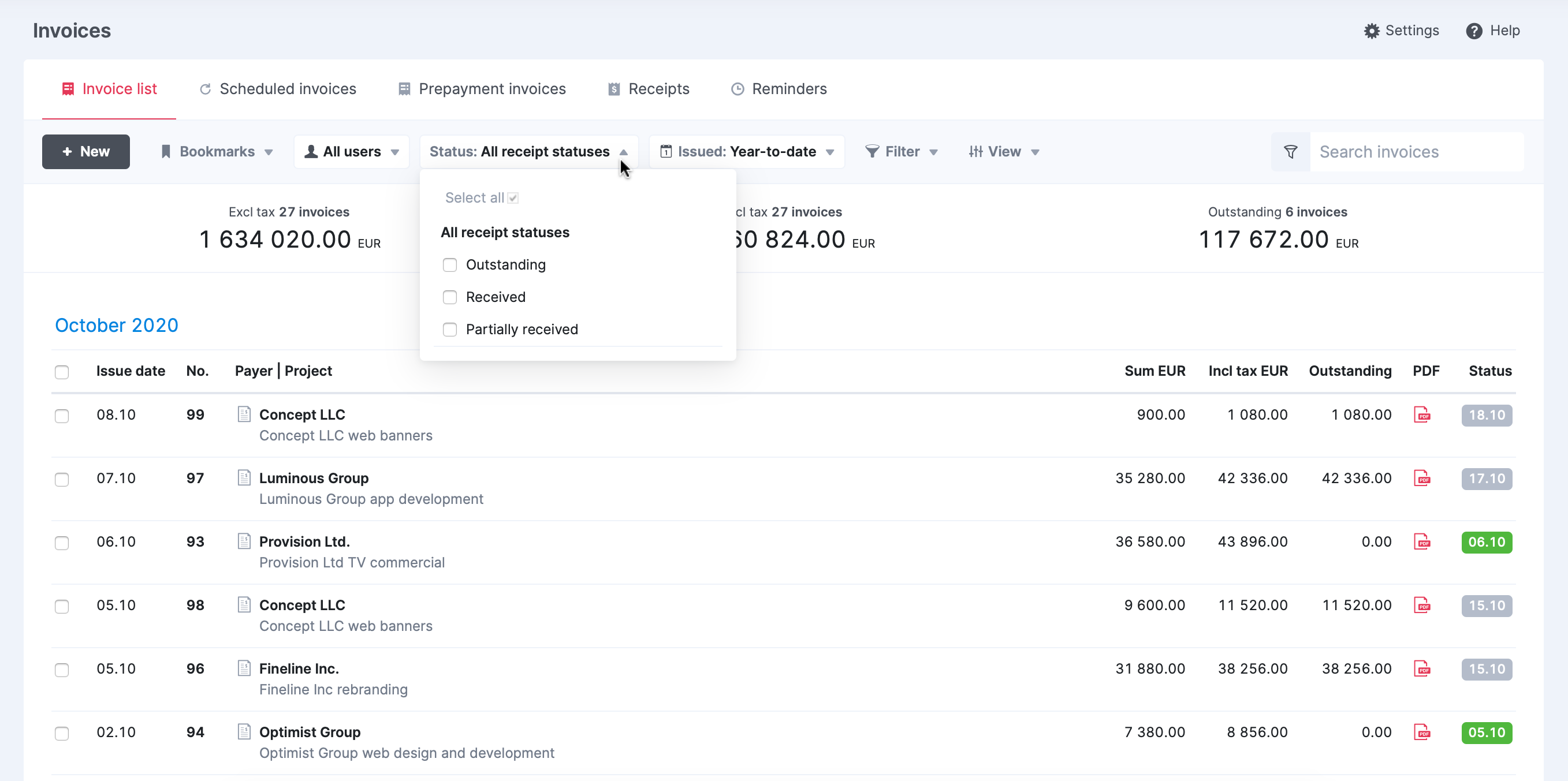 The list can be filtered by various conditions, additional filters appear when you click on the Filter button.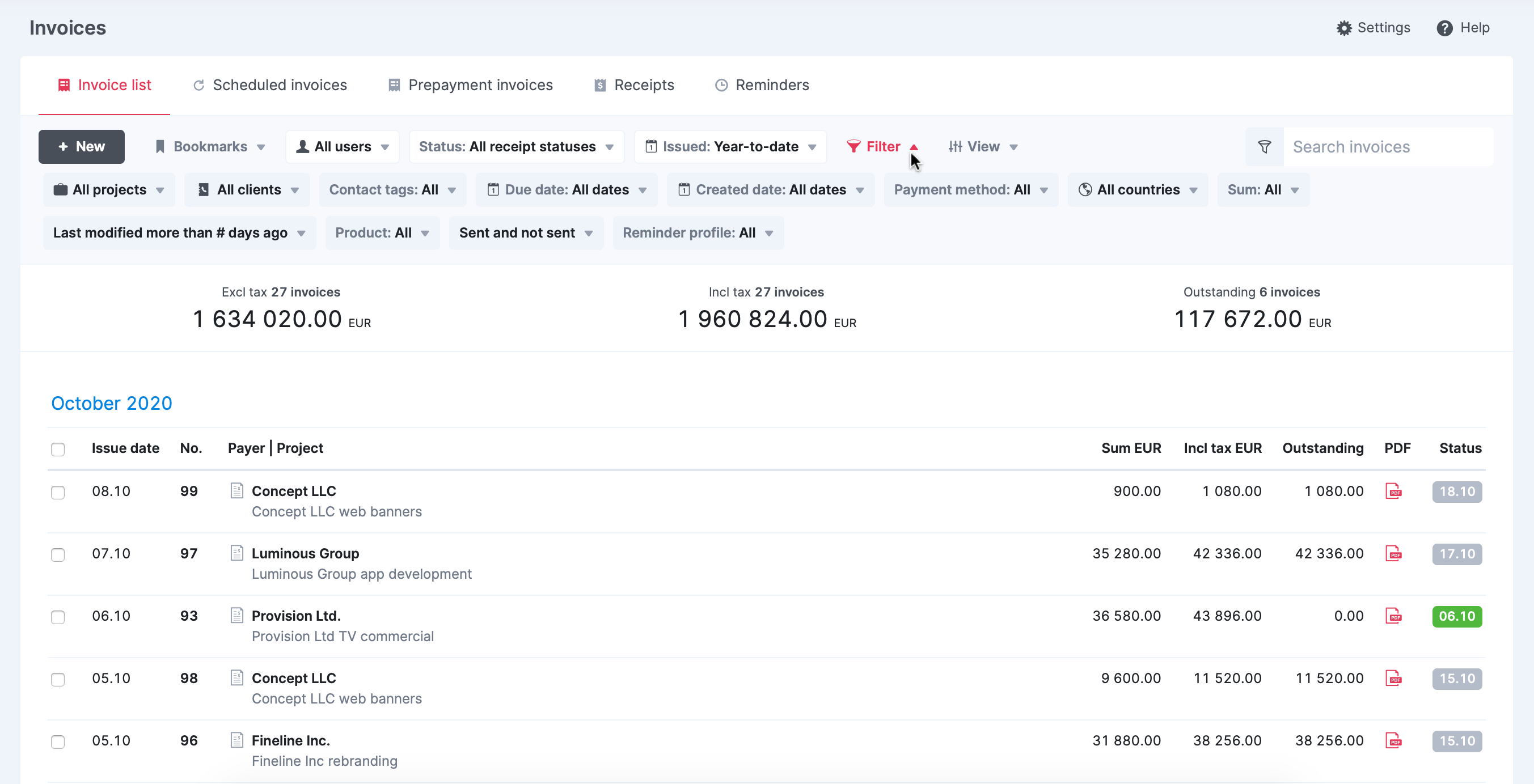 To sort the list by various attributes click on the column name.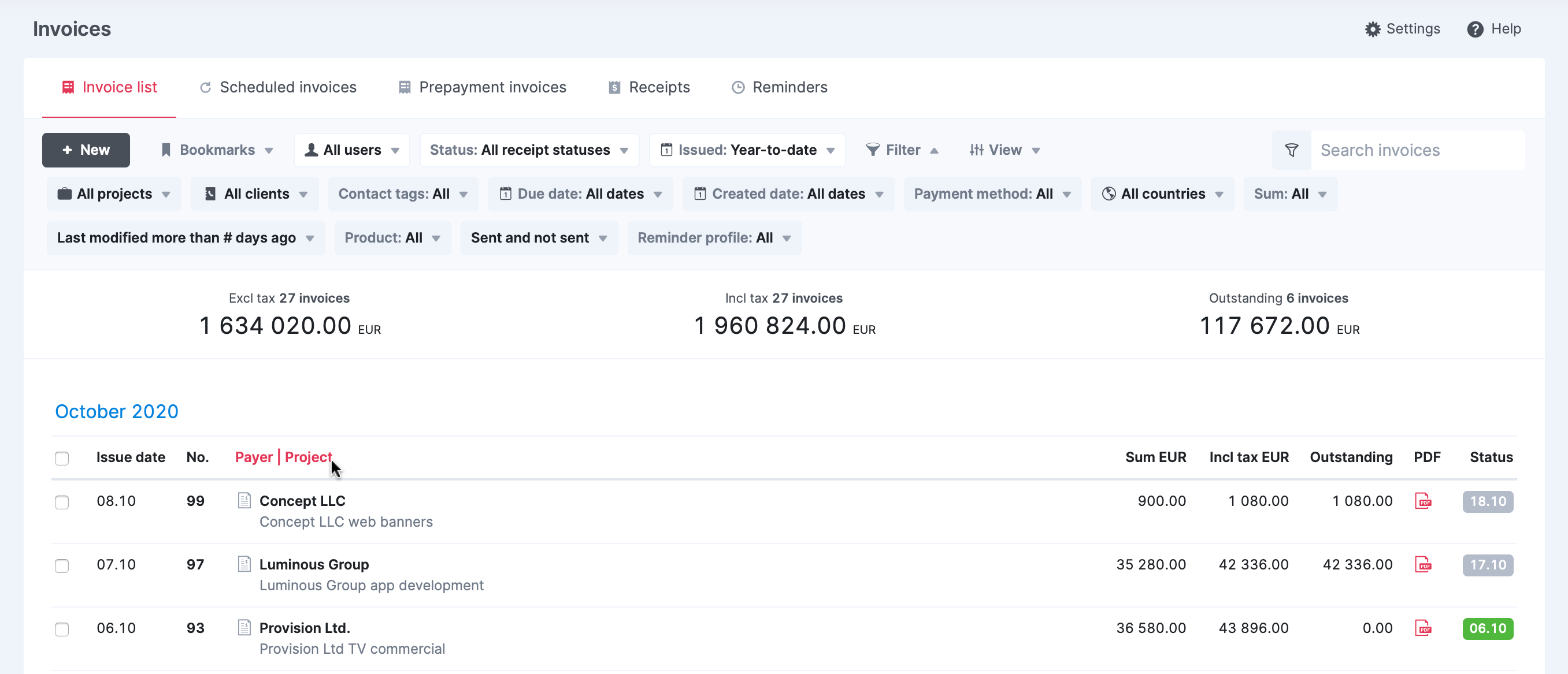 To add or remove and rearrange the data in the list, first click on the View button and then on Data columns. Drag and drop the options to customize your list. Whatever kind of list you create, make sure to save it as a new default view or as a bookmark to gain access to the list quickly.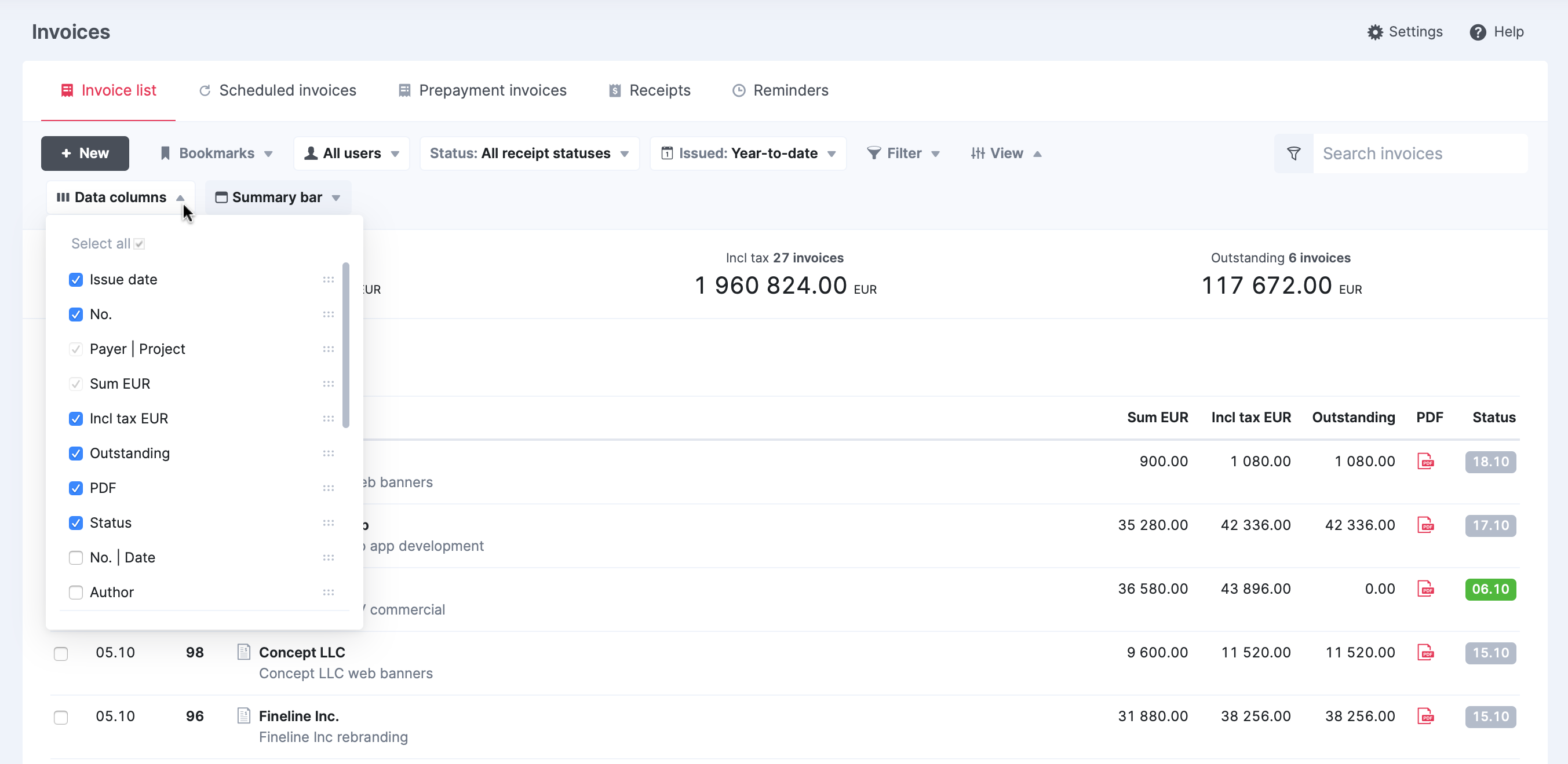 If you tick at least one invoice in the list you can use bulk actions and an additional bar will be displayed with several options.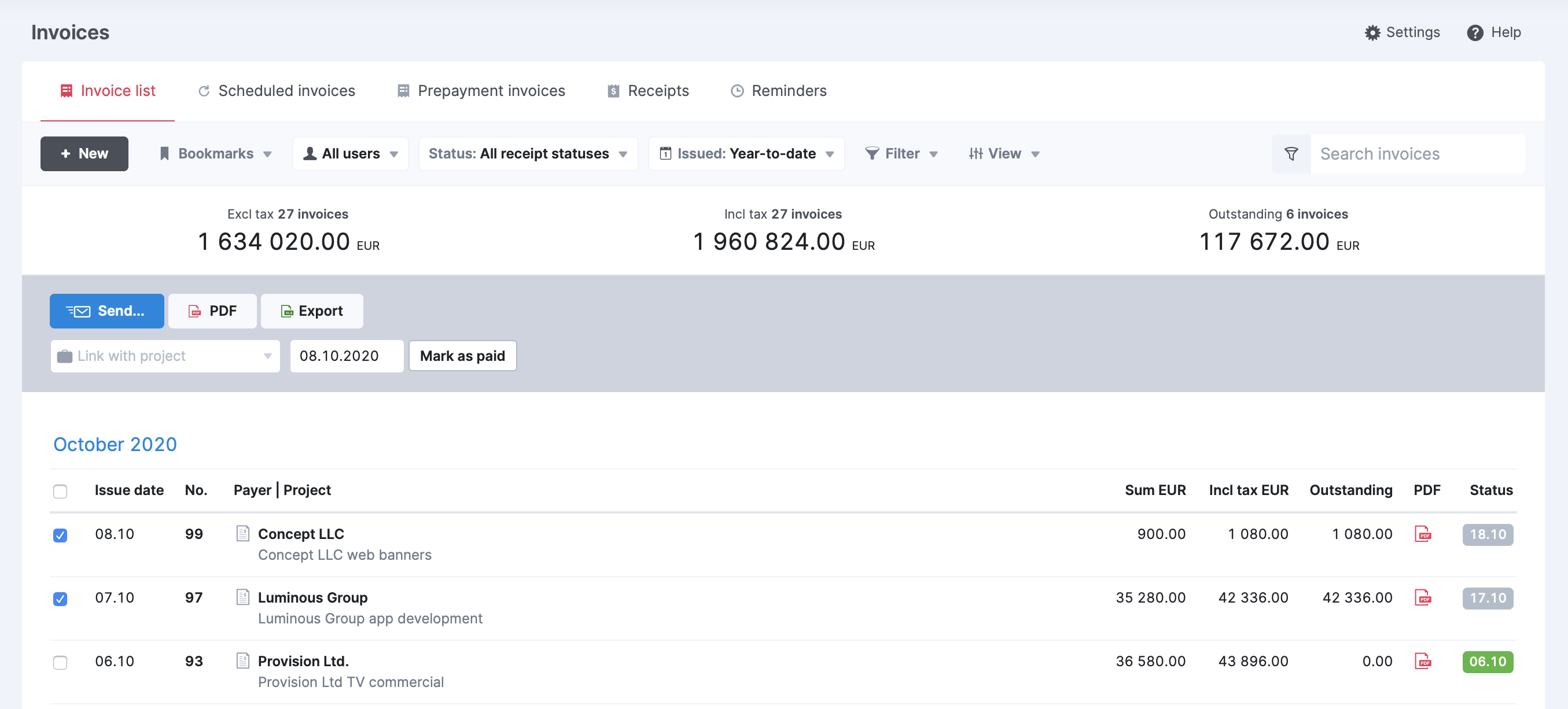 You can also send the selected invoices as one file or as separate files (just click on Send) and choose a preferred language if your site has more than one active language.
In addition, you can export invoices in .xls or .csv format, and choose between compact and detailed view.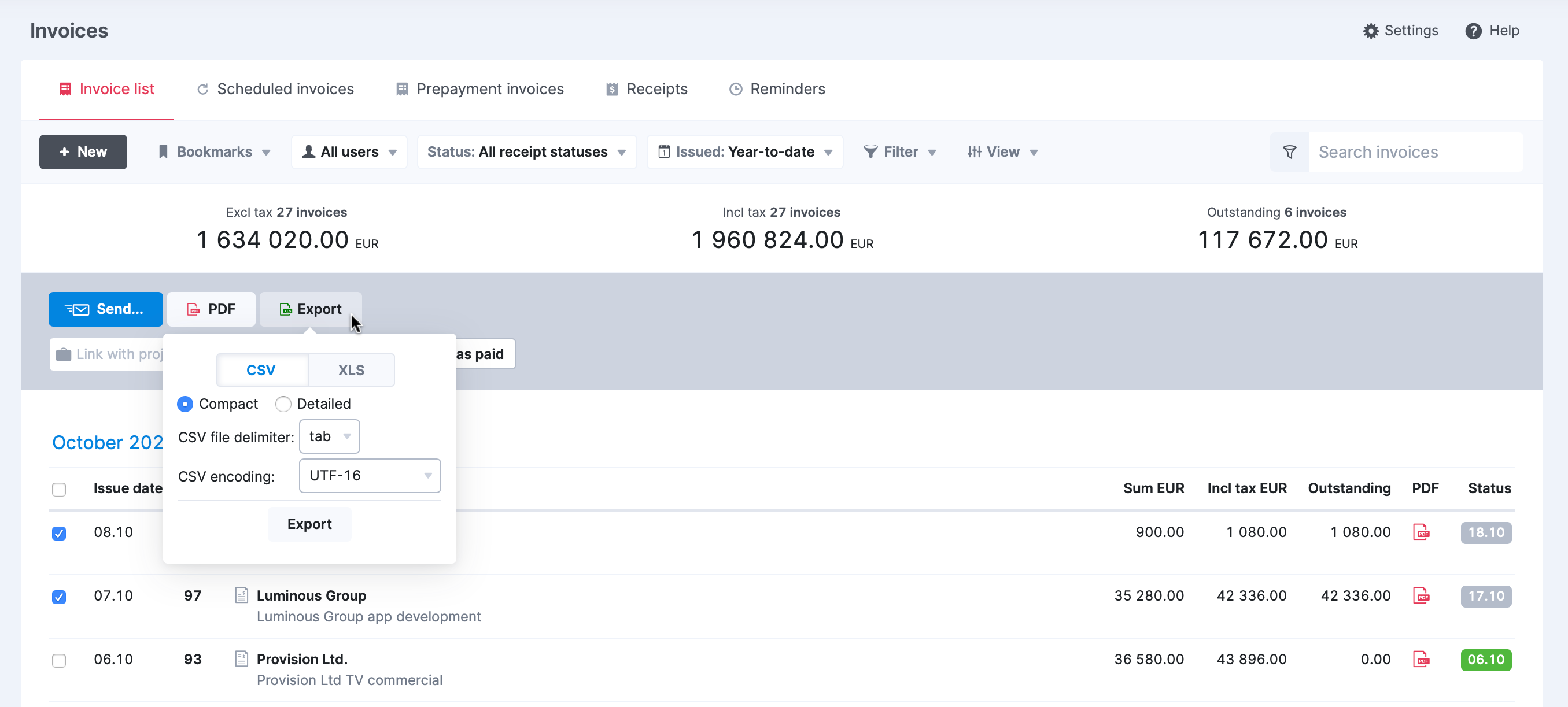 Hover the cursor over the payer's name in the list and you'll get a preview of the invoice.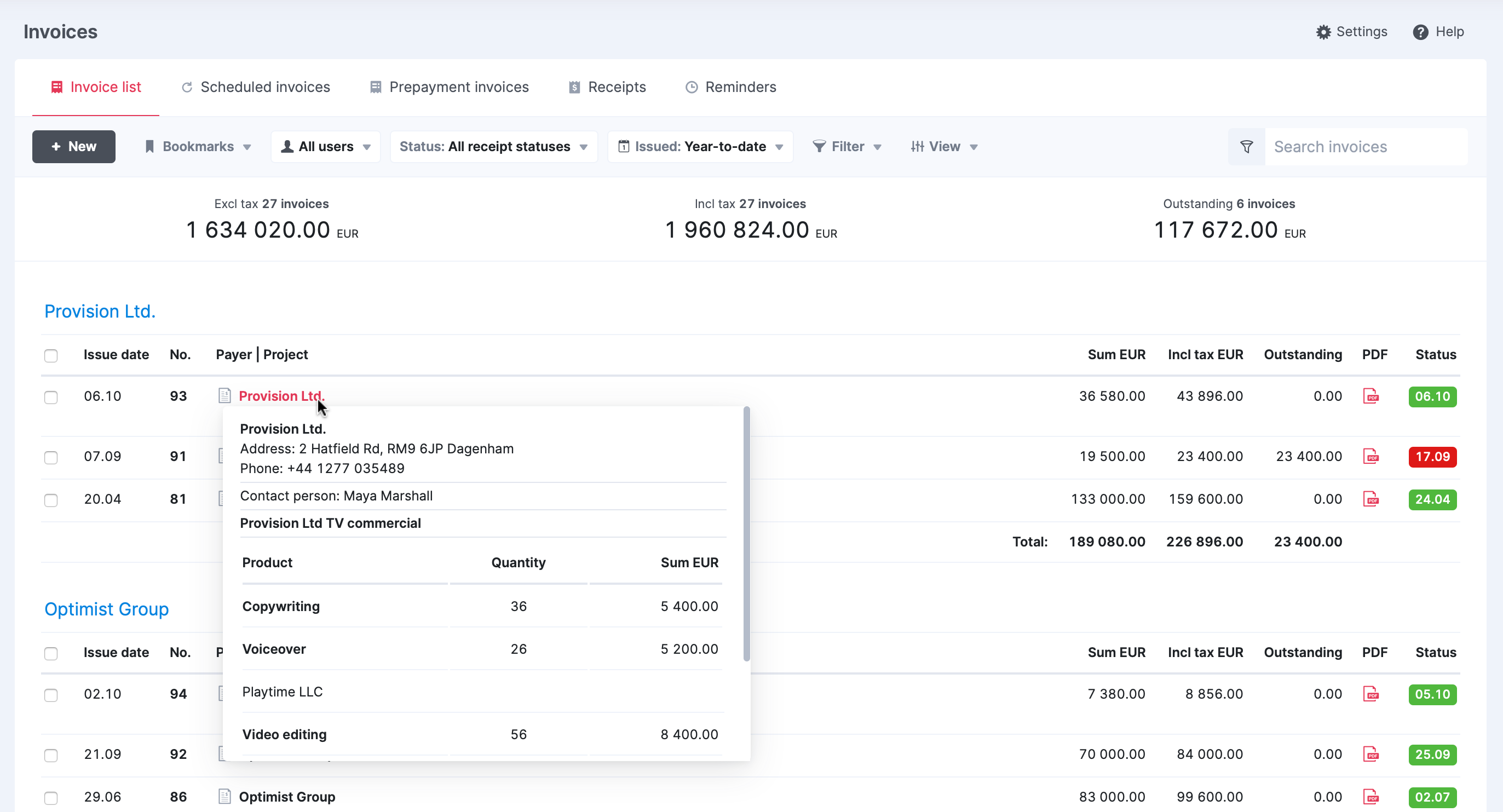 Invoices have four status colors.
Gray – the due date is in the future
Red – the due date has been missed
Green – the invoice has been marked as received
Yellow – the invoice has been received partially
To mark an invoice as received, click on the status and select a date. You can also double-click the status, that way the invoice is marked received with today's date.

You can cancel the receipt, if needed, by clicking on the paid status (green).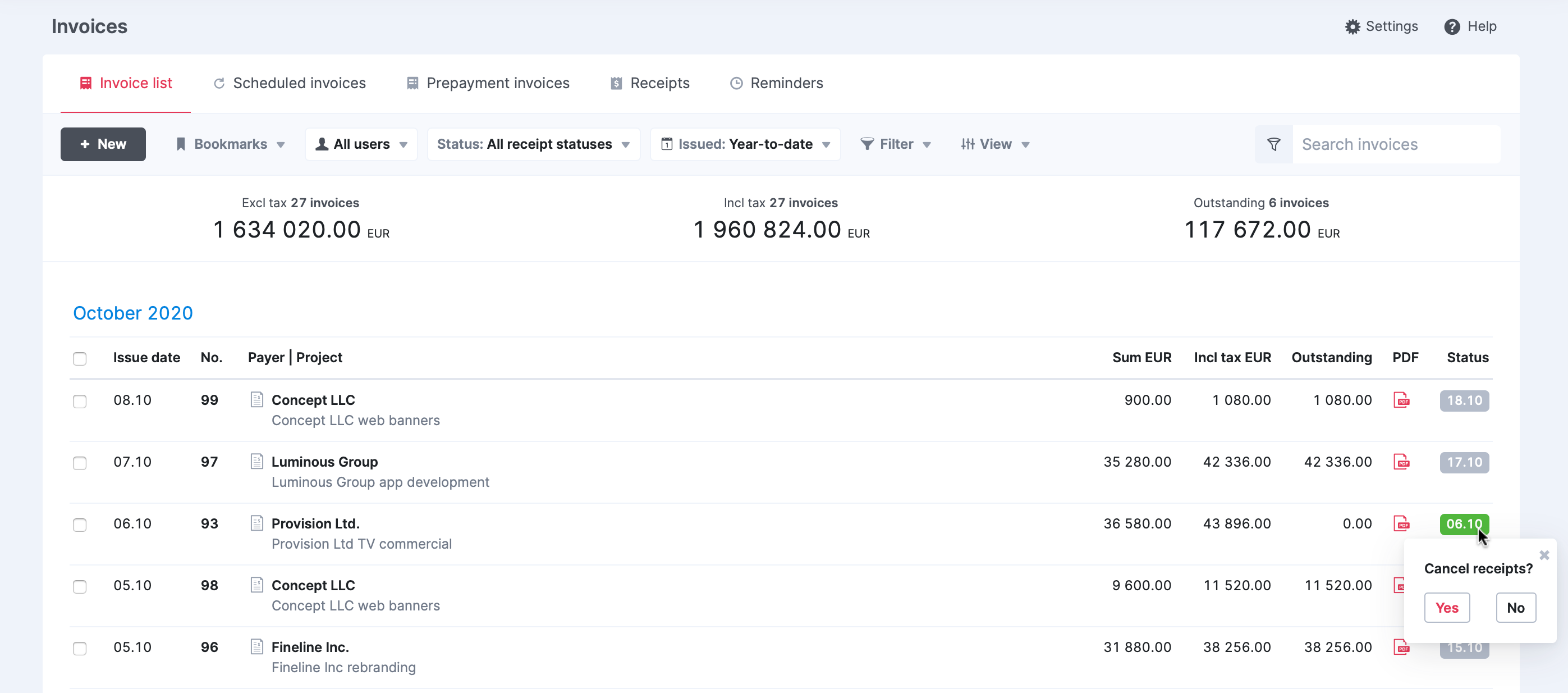 Partial receipts can be added in the invoice detailed view by clicking on the button Add receipt.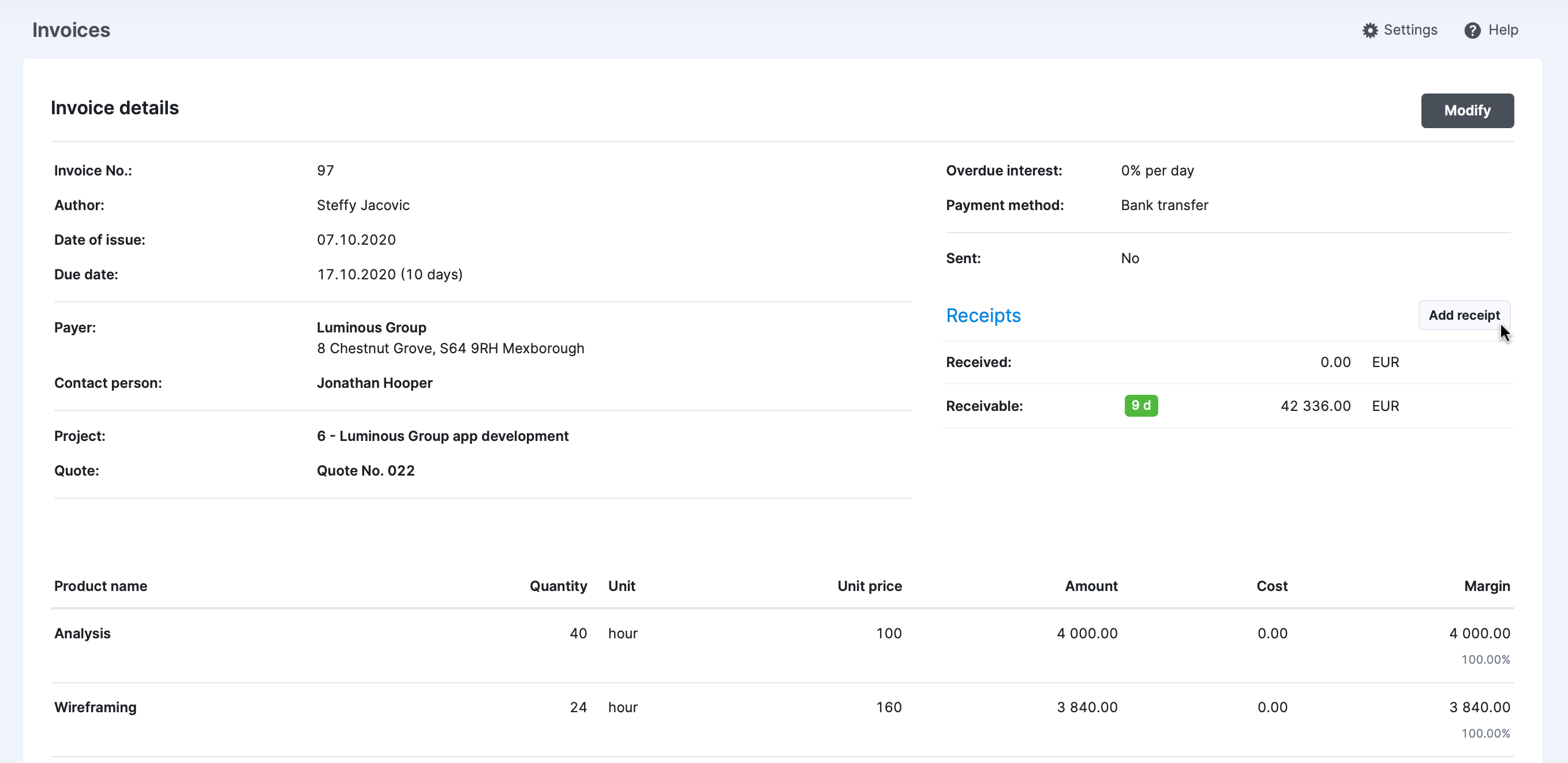 If the user has appropriate permissions, they can view or modify invoices of other users, also issue invoices on behalf of others. Permissions are granted by the site administrator. Go to Settings > Administration > Permission sets to make changes to access rights.