Using subheadings makes long invoices easier to view. Additionally, you can group prices, hide prices on rows (and just show the group price), and entire rows (and just show the subheading lines). So it's up to you to define what clients see on PDF-s.
To add a subheading to a sales or purchase document, click on the plus sign on the product line and click Add subheading.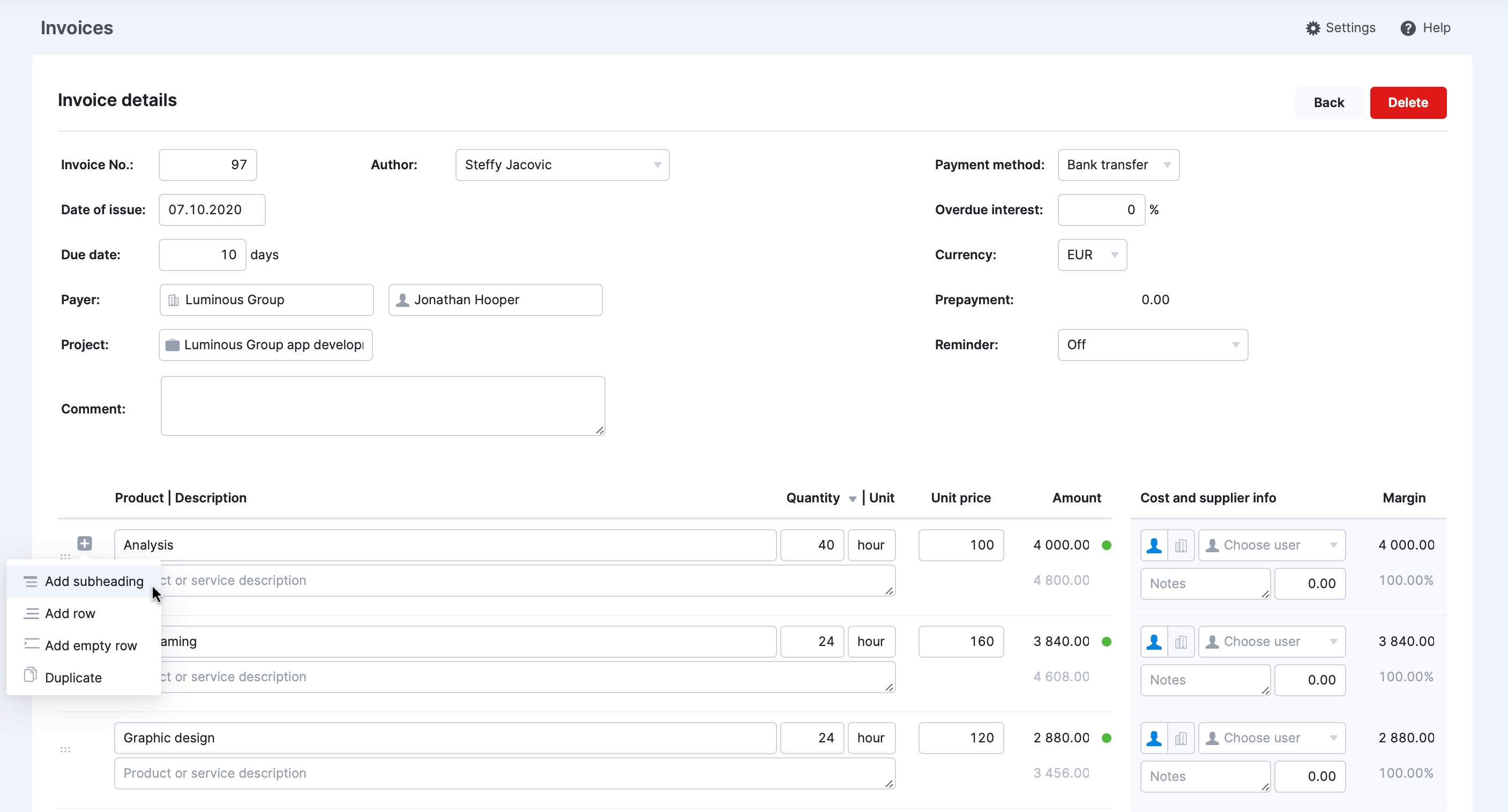 The subheading will be created above that row.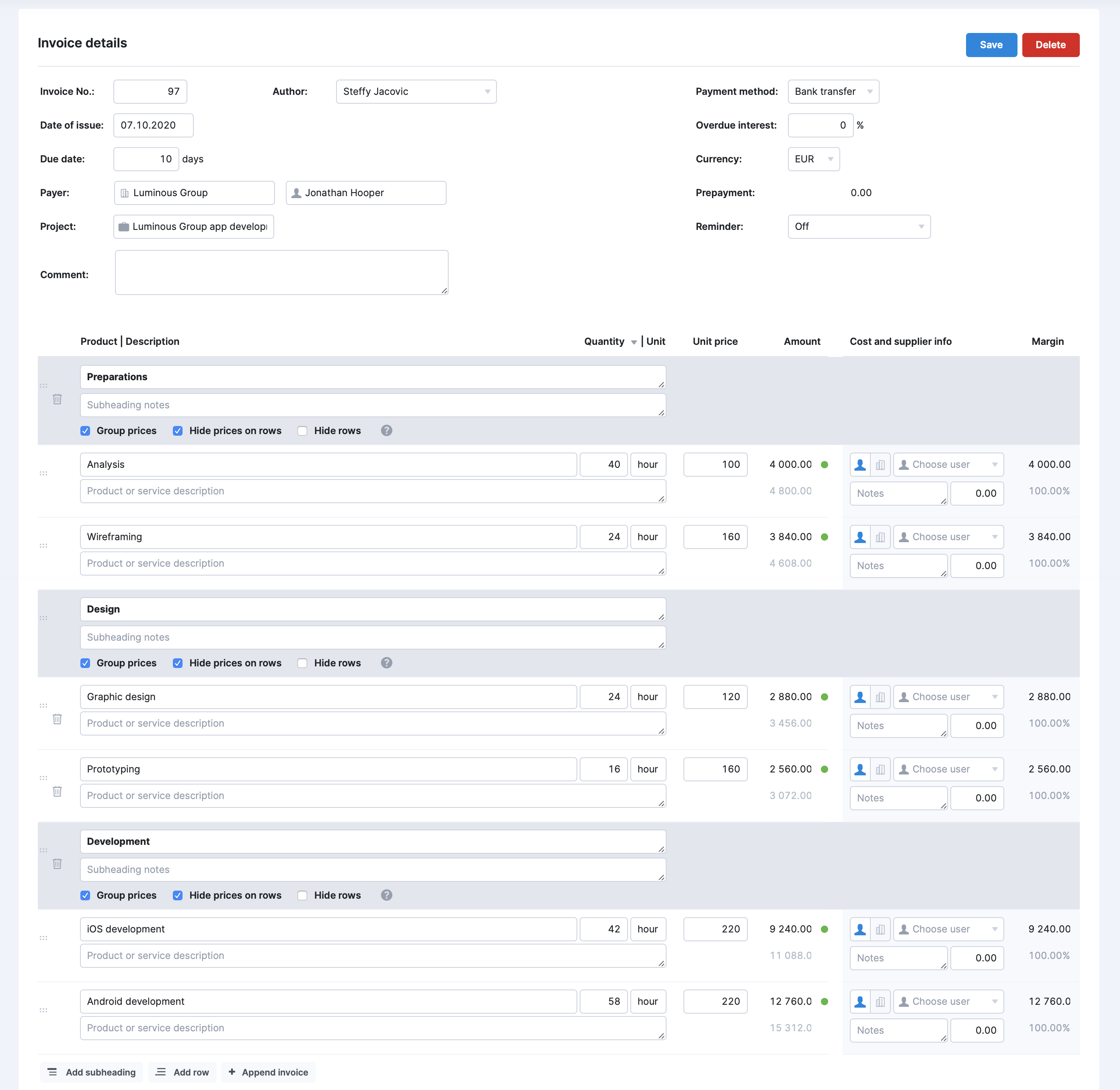 An example PDF of the invoice with subheading 'Preparation phase':