In the invoice detailed view, you can click to modify the invoice, and create a copy of the invoice by clicking Duplicate. Here you can see when and to who the invoice has been sent, and also, whether any reminders have been delivered.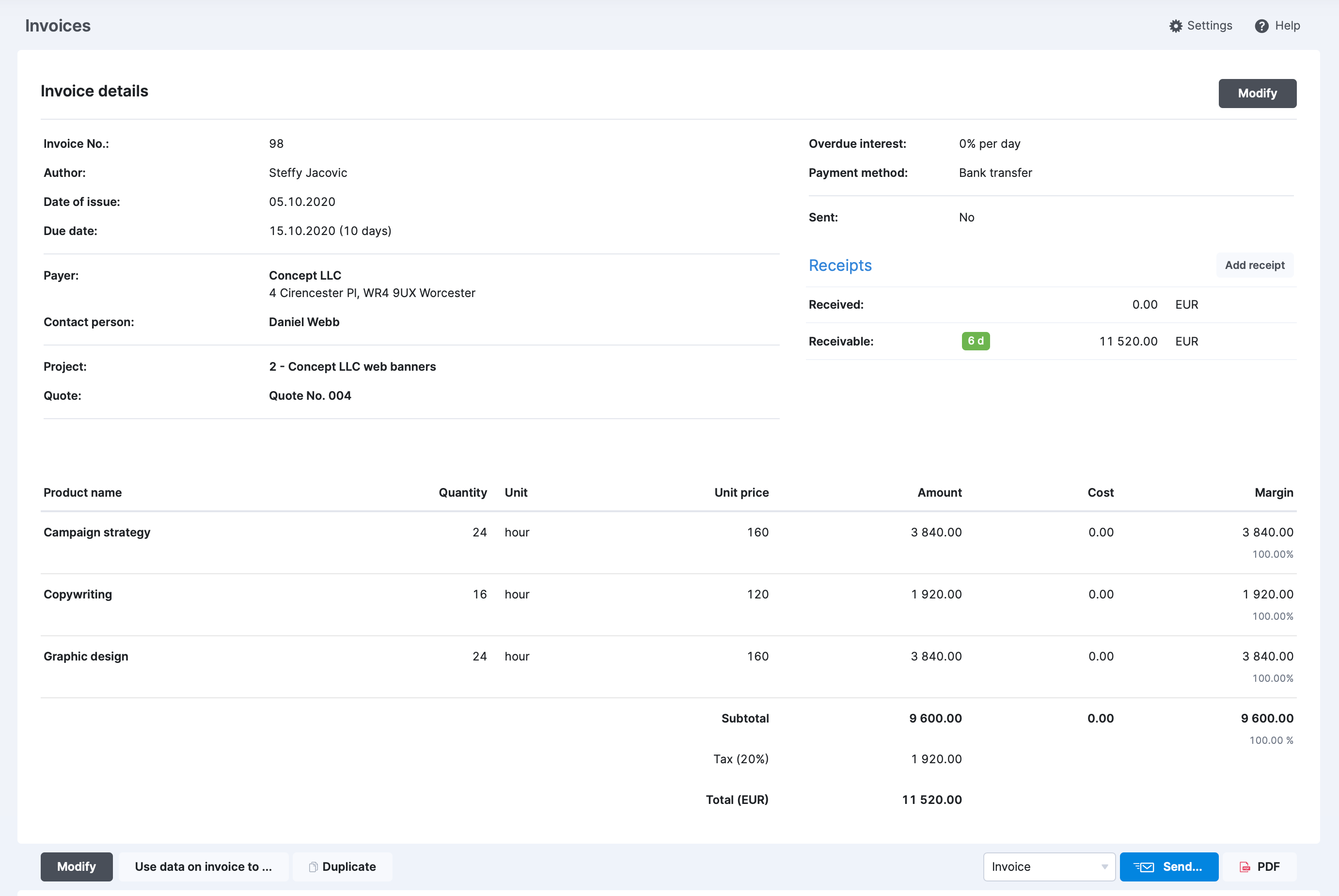 When clicking on the button Use data on invoice to ... you can easily create a credit note or turn the invoice into an automatically scheduled invoice.
When sending an invoice, you can select the language if you have more than one active language on your site, and choose your preferred invoice template of the PDF.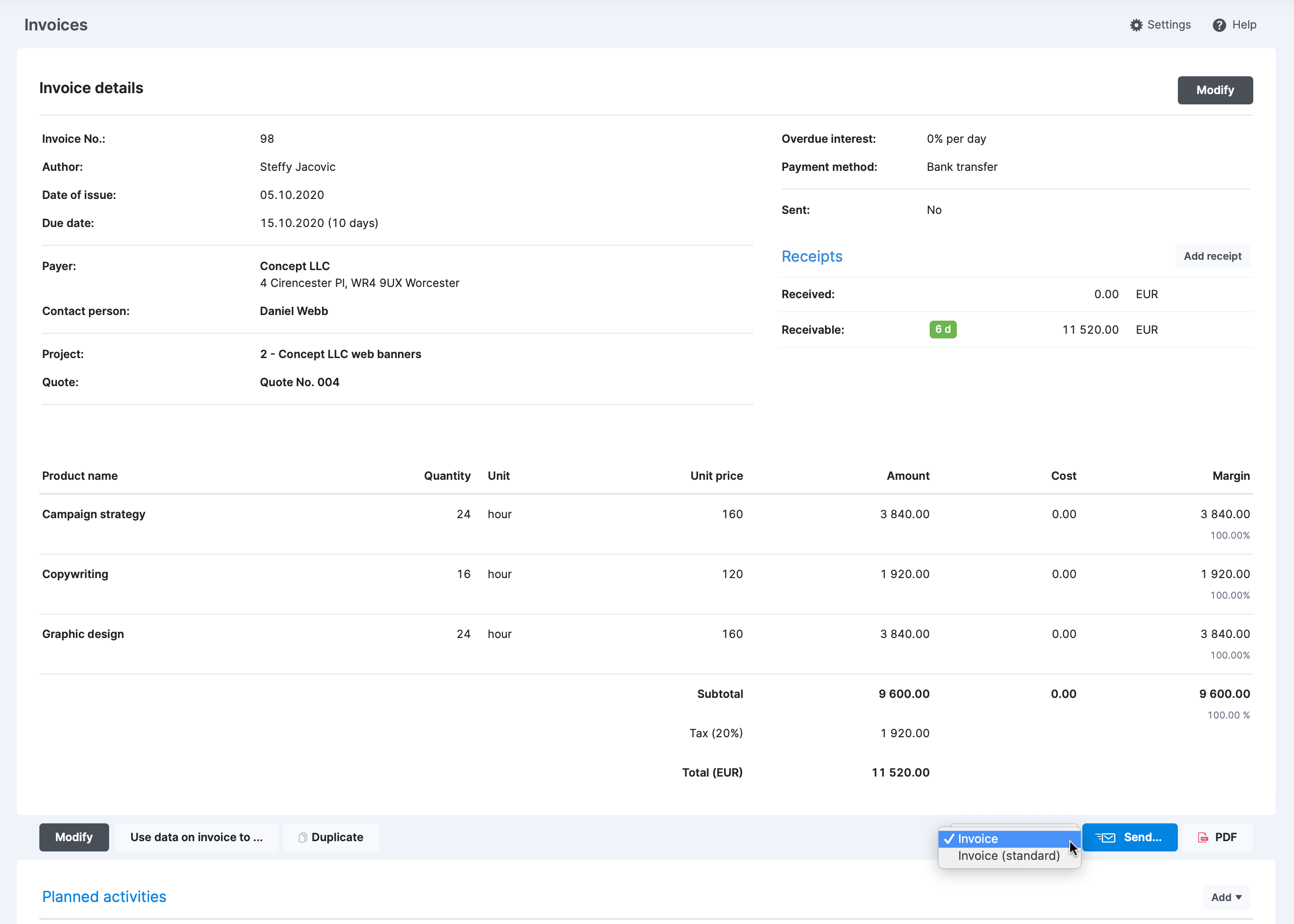 Products will be displayed in the appropriate language if they have been entered with translations in the product database.
To make changes to your product database or add new products or services, go to Settings > Sales and finance > Products and services.
After clicking on Send, an email modify window pops up. Additionally, you can add files and comments to the invoice. The files you wish to send out need to be ticked.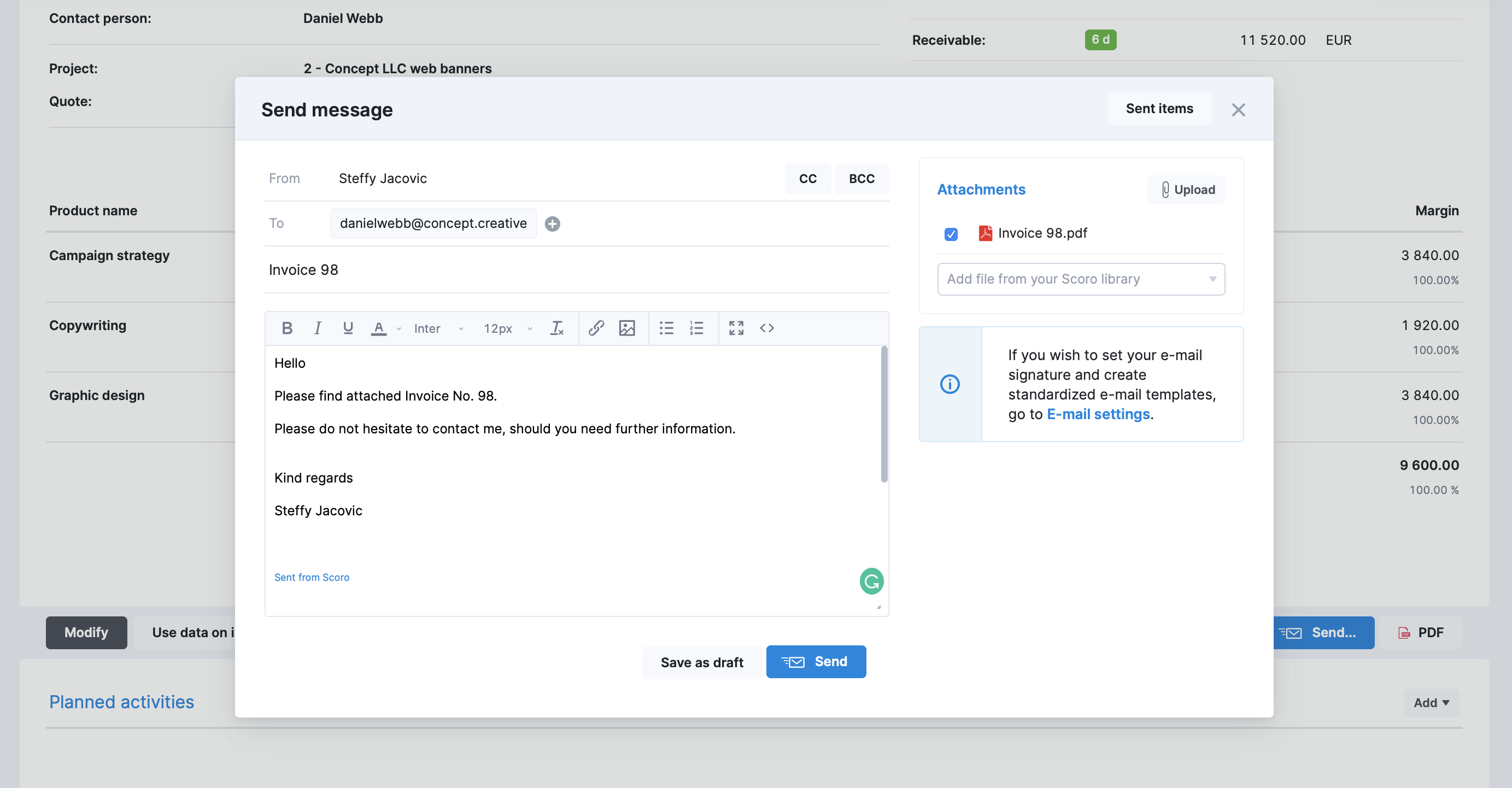 All the sent emails with attachments can be seen under Reports > Sent items.


When the email has been sent, a window pops up with a few choices.
If you wish to save the sent email as a done task and log the time spent on this email, just save the task.

Or you can link this activity to an existing task.

Just click on Close

to ignore previous options.