To prevent any changes in documents after they've been saved, it is possible to lock invoices.
Go to Settings > Administration > Permission sets and select Modules and actions on the line of the relevant user role. Activate the right Lock invoices under the Settings section.
When you have activated the right, a new setting is displayed in Settings > Sales and Finance > Invoices which allows you to turn invoice locking on.
The setting is only visible to the users in the role for which the right was activated.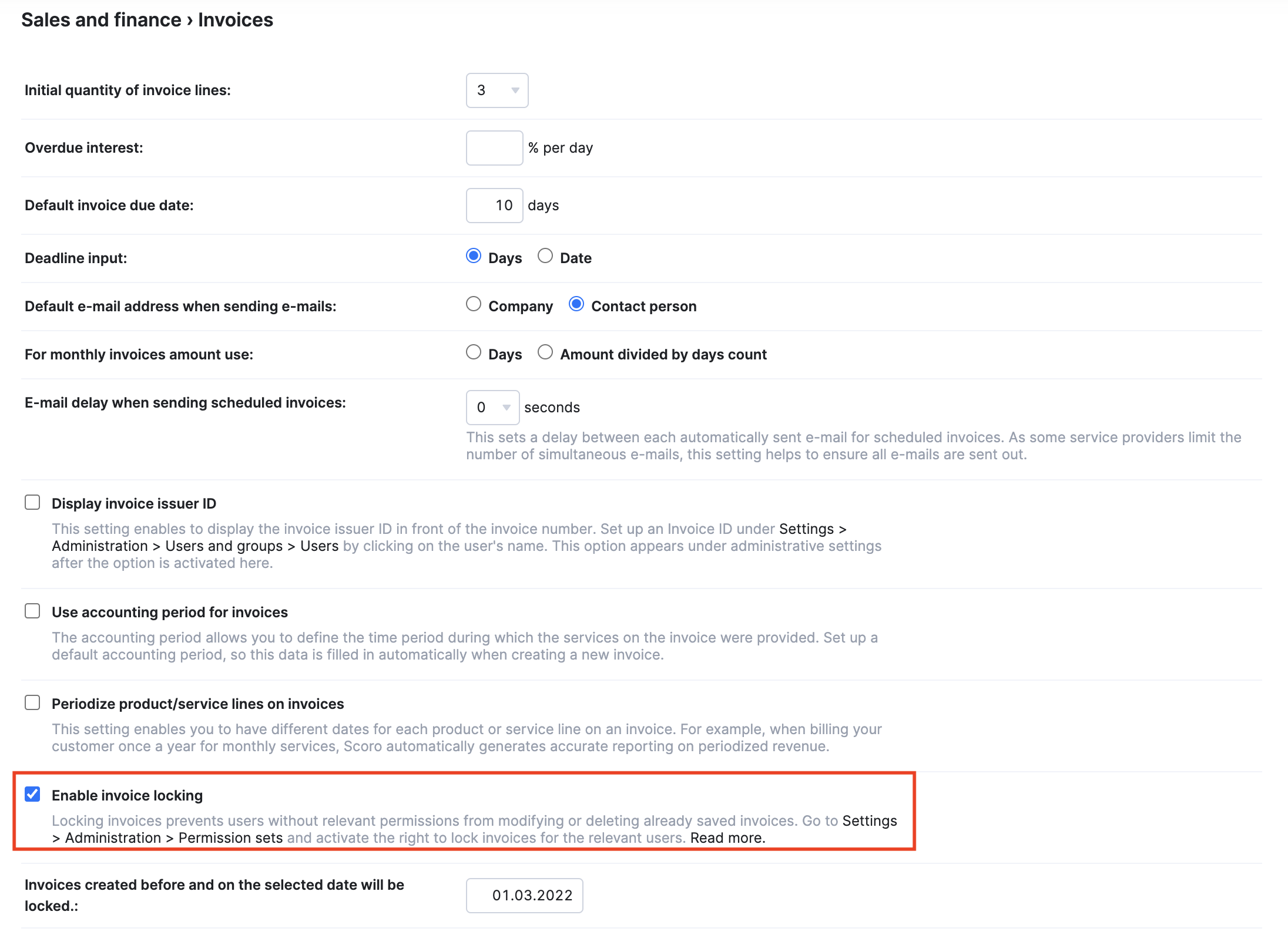 When activating this setting, all of the invoices that have been created before and on the chosen date will now be locked from editing unless the user has the right to Modify locked invoices.
If a user needs to be able to modify already locked invoices, they must have the respective permission set.