To create a prepayment invoice, open the list of invoices and click on Prepayment invoices.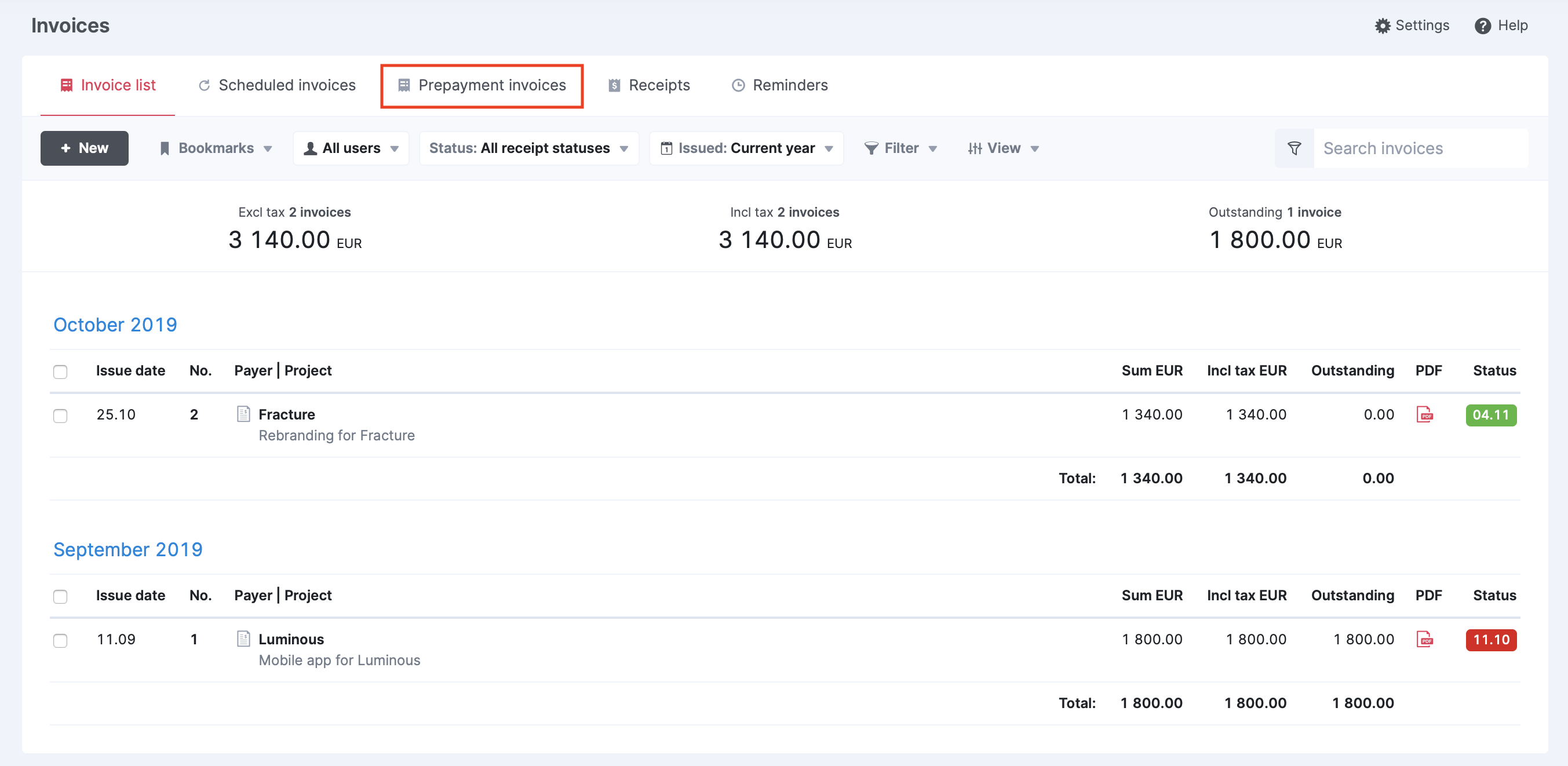 To add a new prepayment invoice, click + New.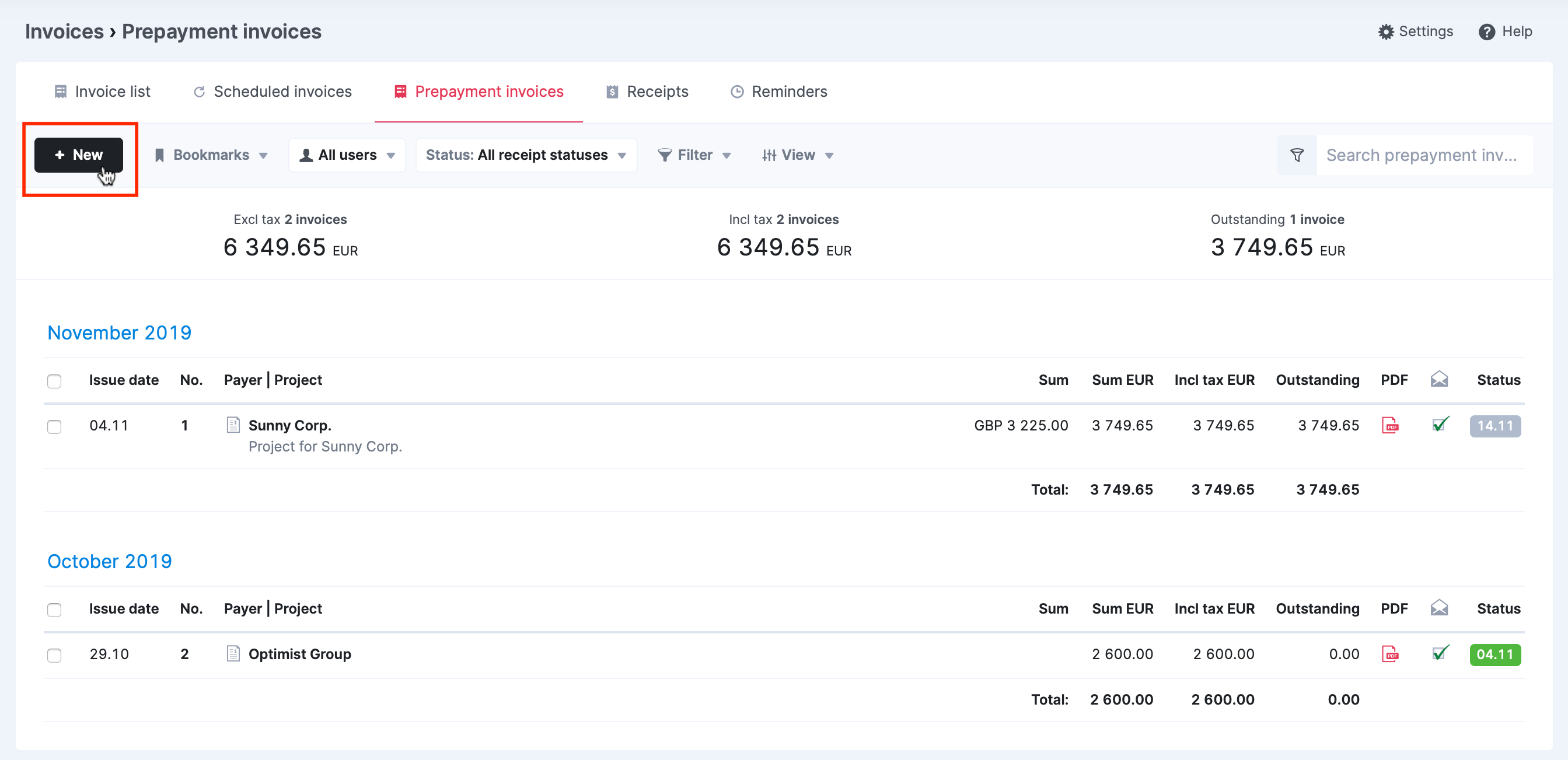 Fill in all the data on the prepayment invoice. Make sure to set the percentage to be paid in advance.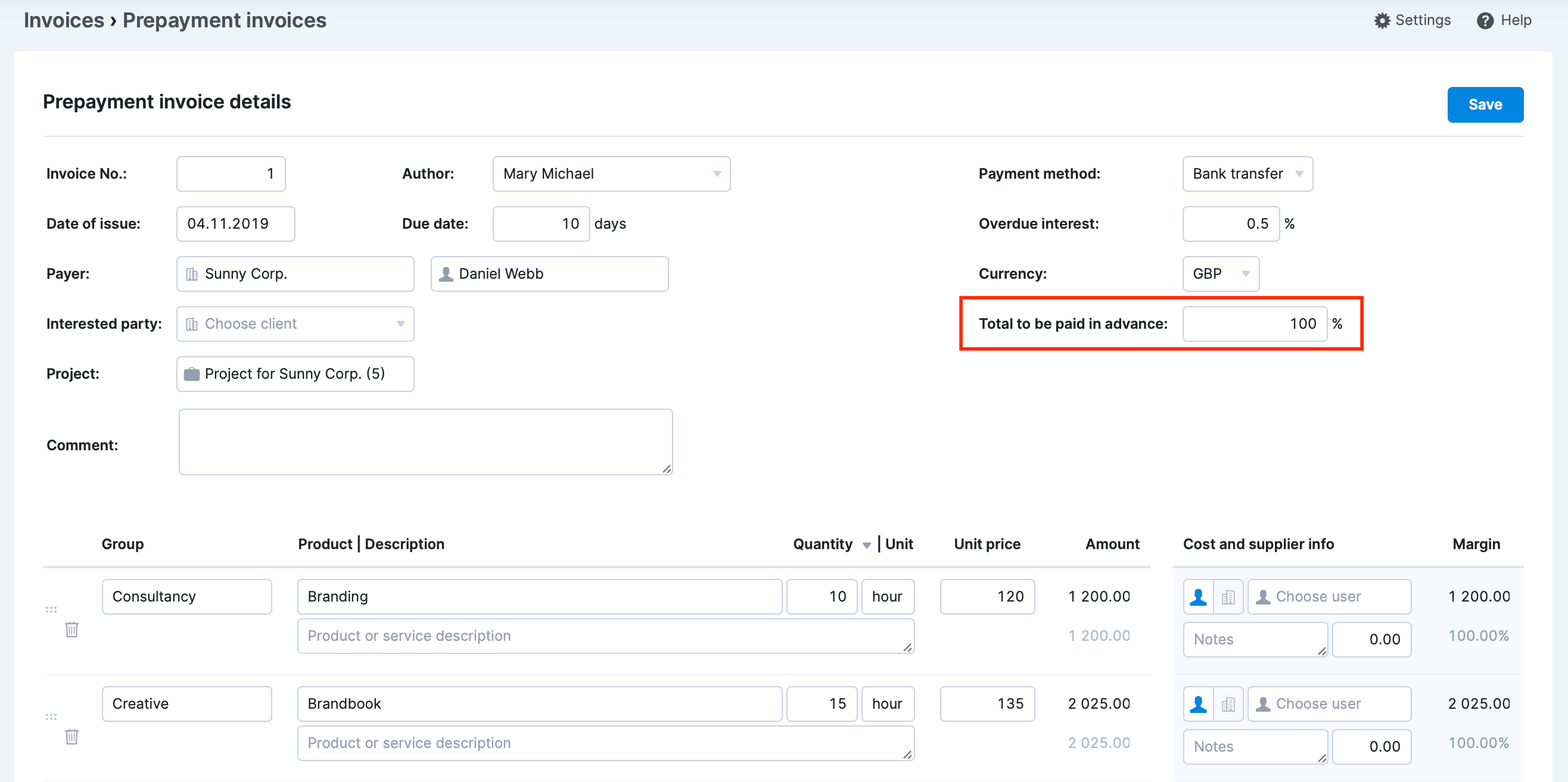 In the prepayment invoice view (after saving) you can add a payment (receipt) to the prepayment invoice.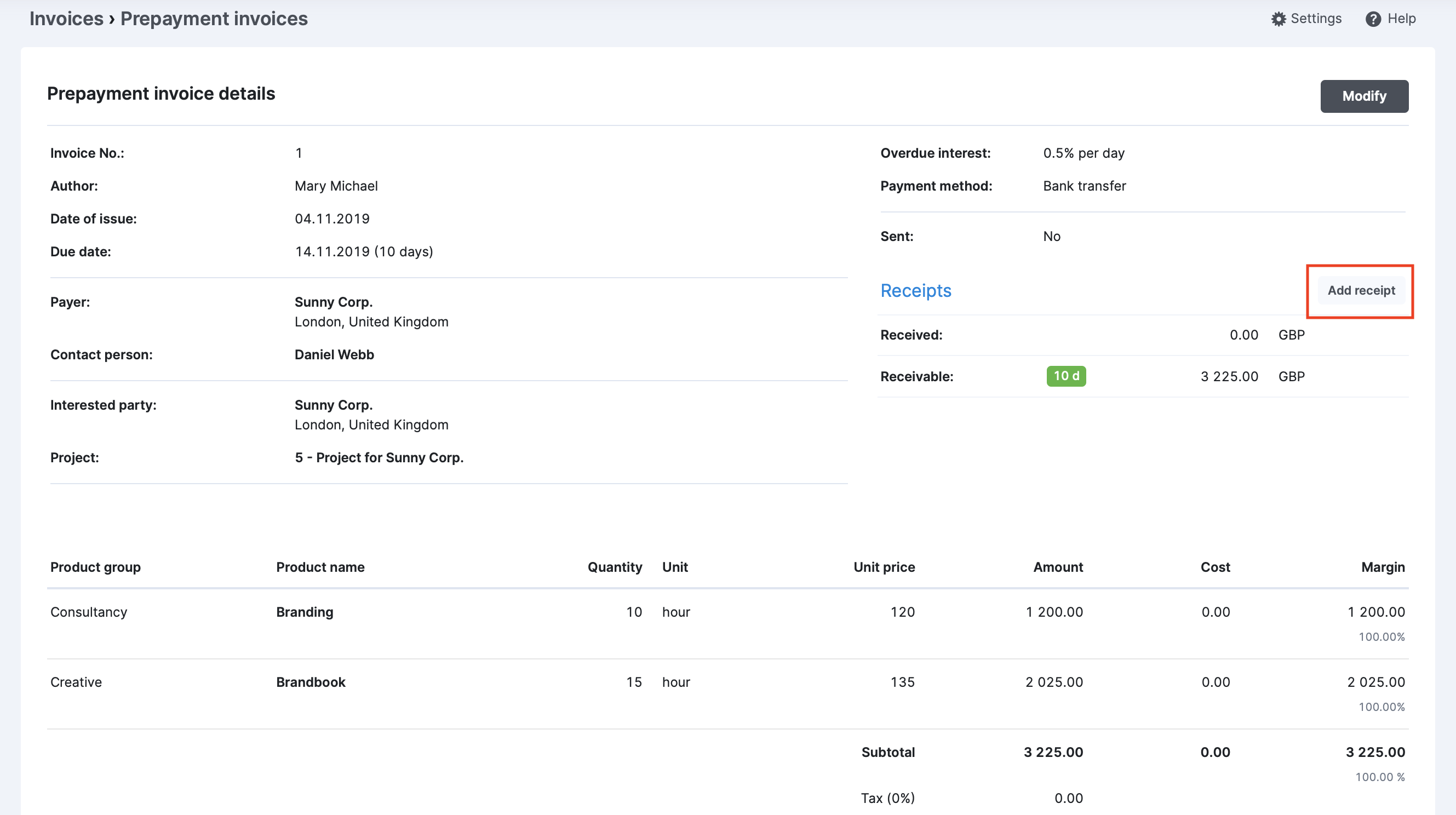 You can also mark the prepayment invoices as received in the list of prepayment invoices. Click on the status to choose a receipt date or double click to mark a payment received with today's date.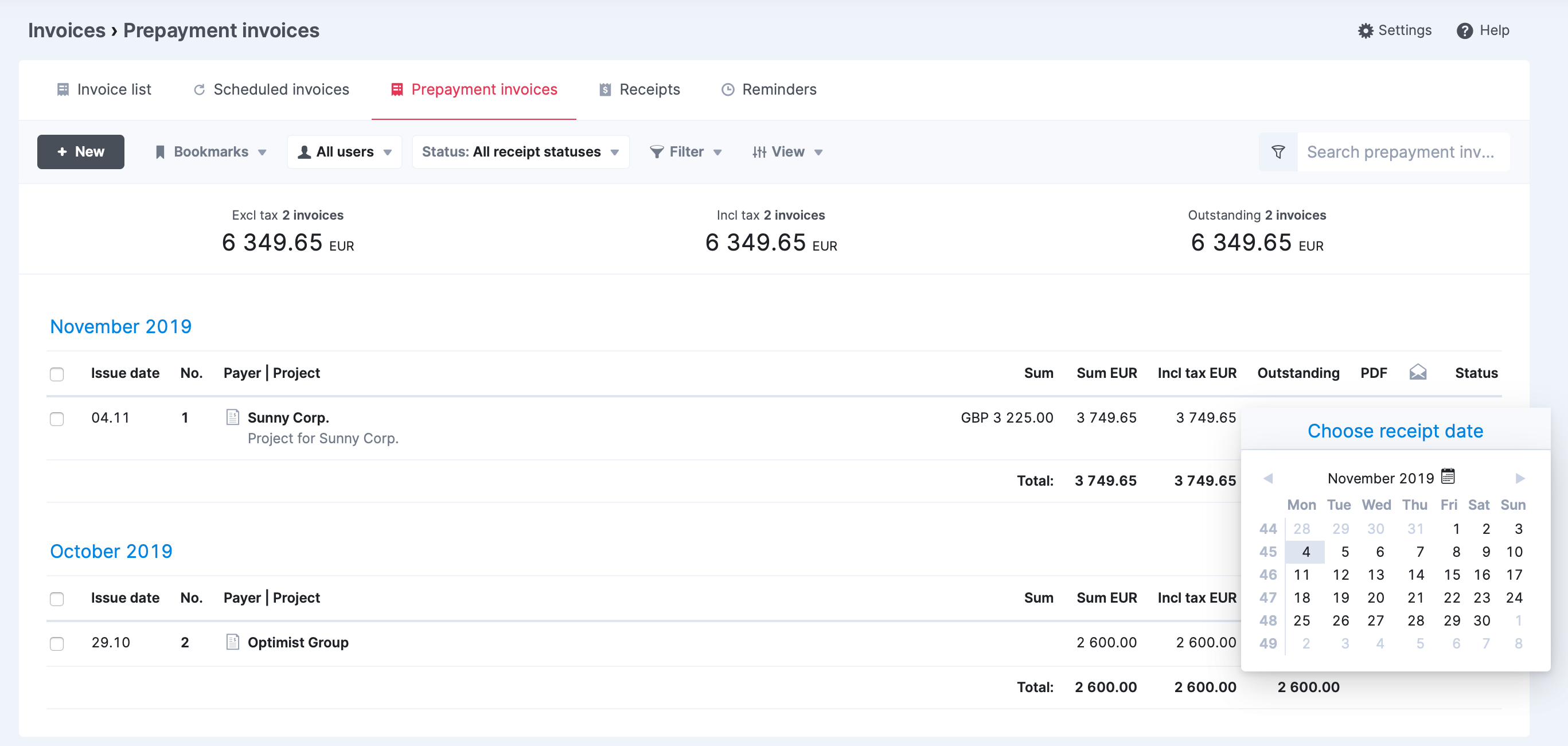 To see the list of received/outstanding prepayment invoices, filter the list accordingly.
The prepayment balance is also visible in the client view.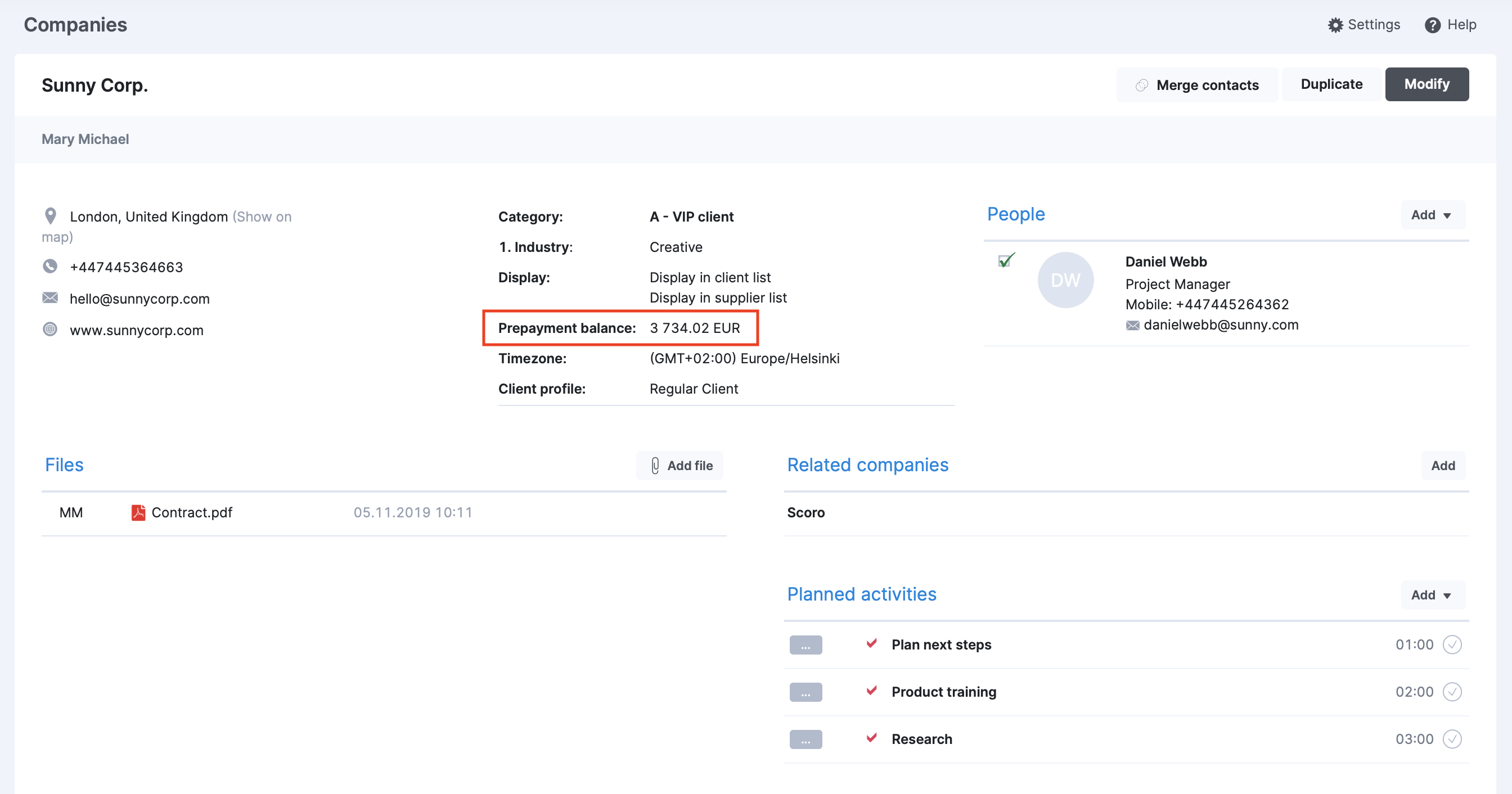 You can open the list of prepayments linked to that contact by clicking on the prepayment sum.
You can also see the prepayment balance under Invoices if you scroll down on the contact card.
In order to create a sales invoice from the prepayment invoice, open the prepayment invoice and click Use data on prepayment invoice to ... and then click Create invoice.
Note! The prepayment has to be in the same currency as the sales invoice in order to use the prepayment balance to cover it.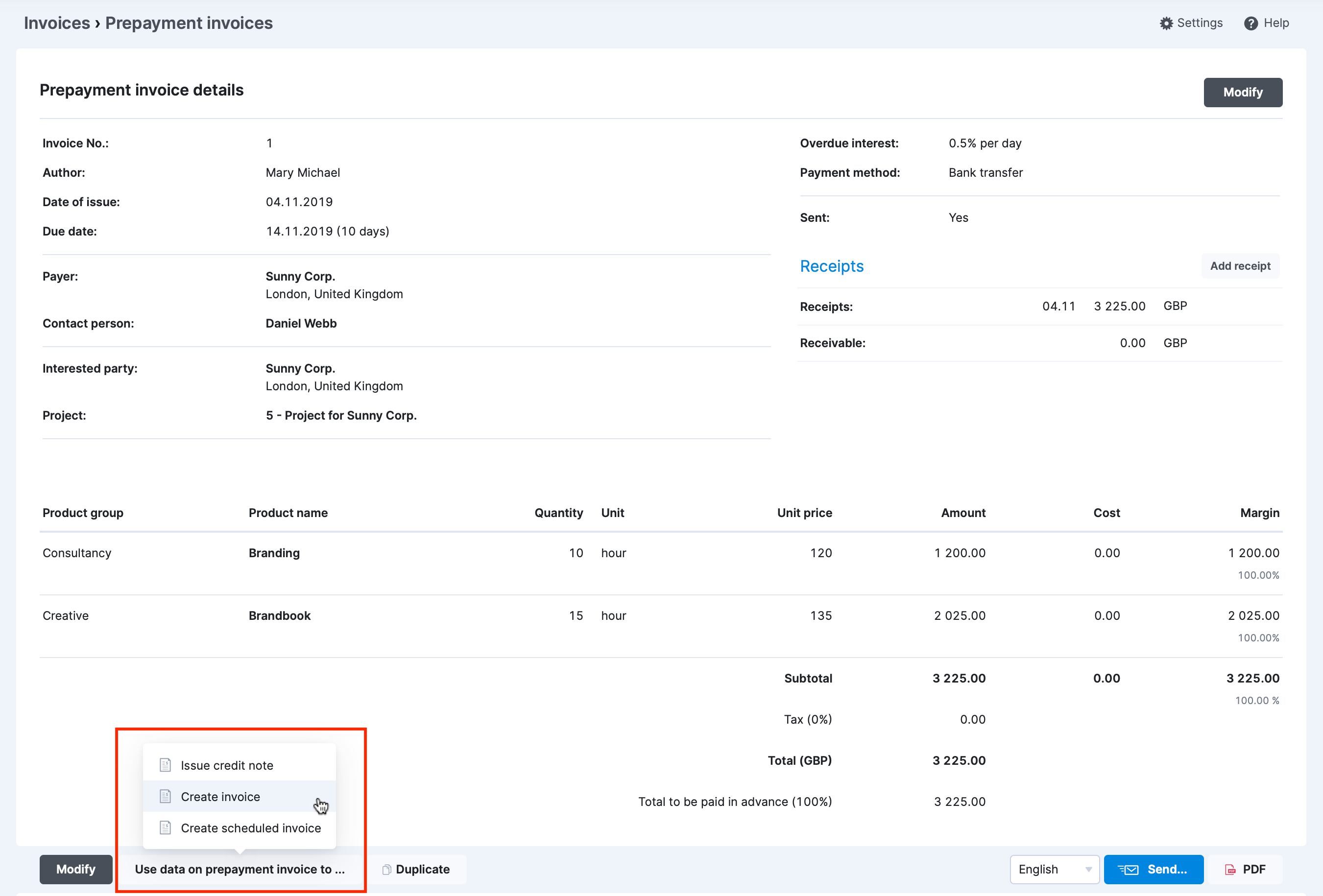 While saving the invoice, a pop-up is shown with the option to use the prepayment. If you click Yes, the invoice sum is automatically deducted from the prepayment balance.
If the customer has made multiple prepayments or you wish to use only a certain amount of the prepayment to cover the invoice, select No.
In that case, the invoice is saved and in the invoice view, you can choose the option to Use prepayment.

In addition, you can mark your chosen invoices as received from a prepayment balance. Go to Invoices > Receipts, click on the Filter button and select Receipt type.

Click on Modify icon in front of the prepayment of your interest.

You can now see a list of all open invoices linked to that client. Here you can also add a payment to the prepayment invoices of your choice.

By clicking the button Link with existing invoice you can choose an existing invoice from the system to add a payment to (from the prepayment balance).