You can issue a credit note to an invoice in case of an invoice error, incorrect or damaged goods, cancellation, etc.
To create a credit invoice, open an invoice you wish to credit and click Use data on invoice to ... and select Issue credit note.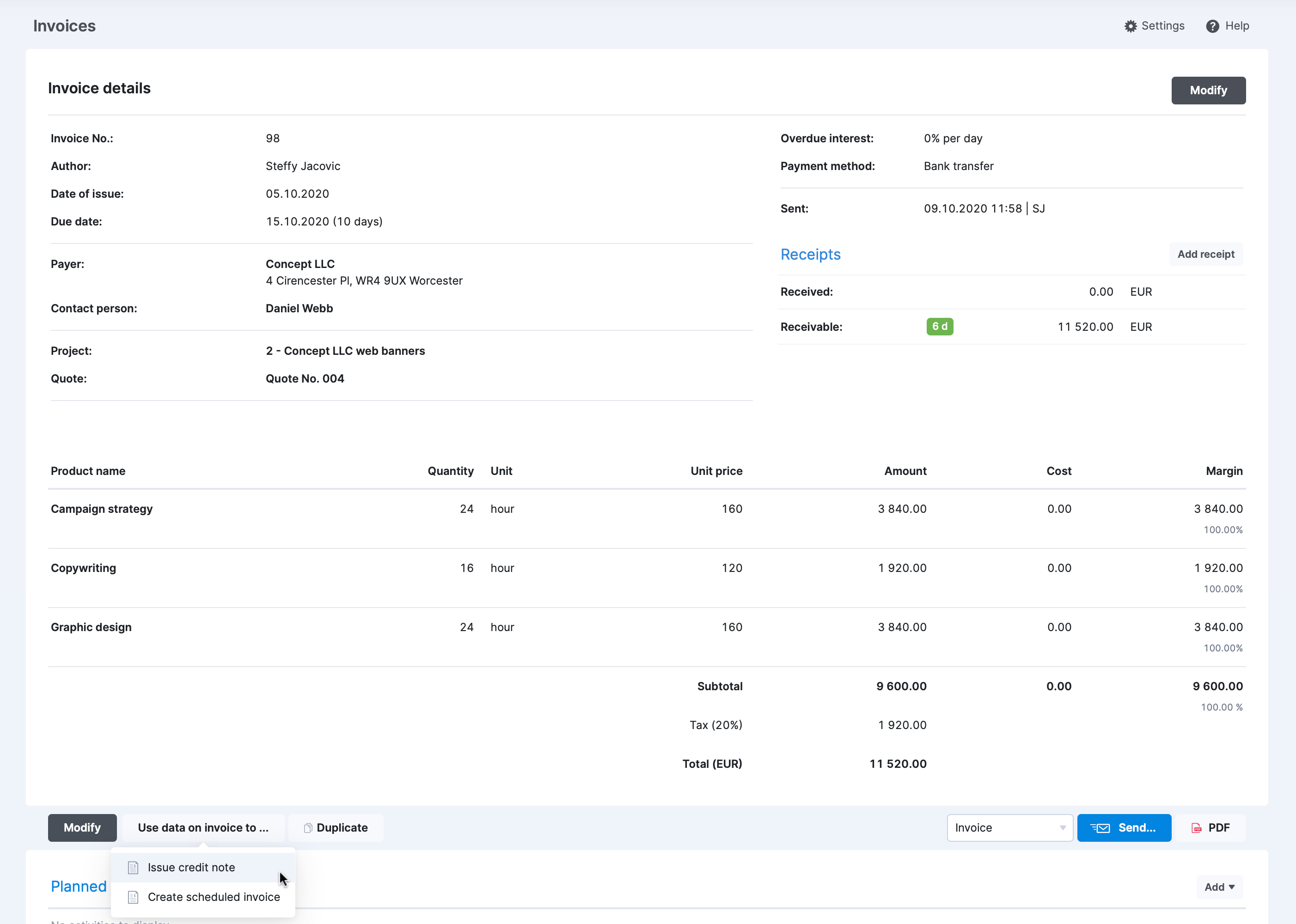 Or create a credit note straight from the list of invoices. Select the invoice (or several, if linked with the same company) you want to issue a credit note to, and click Issue credit note.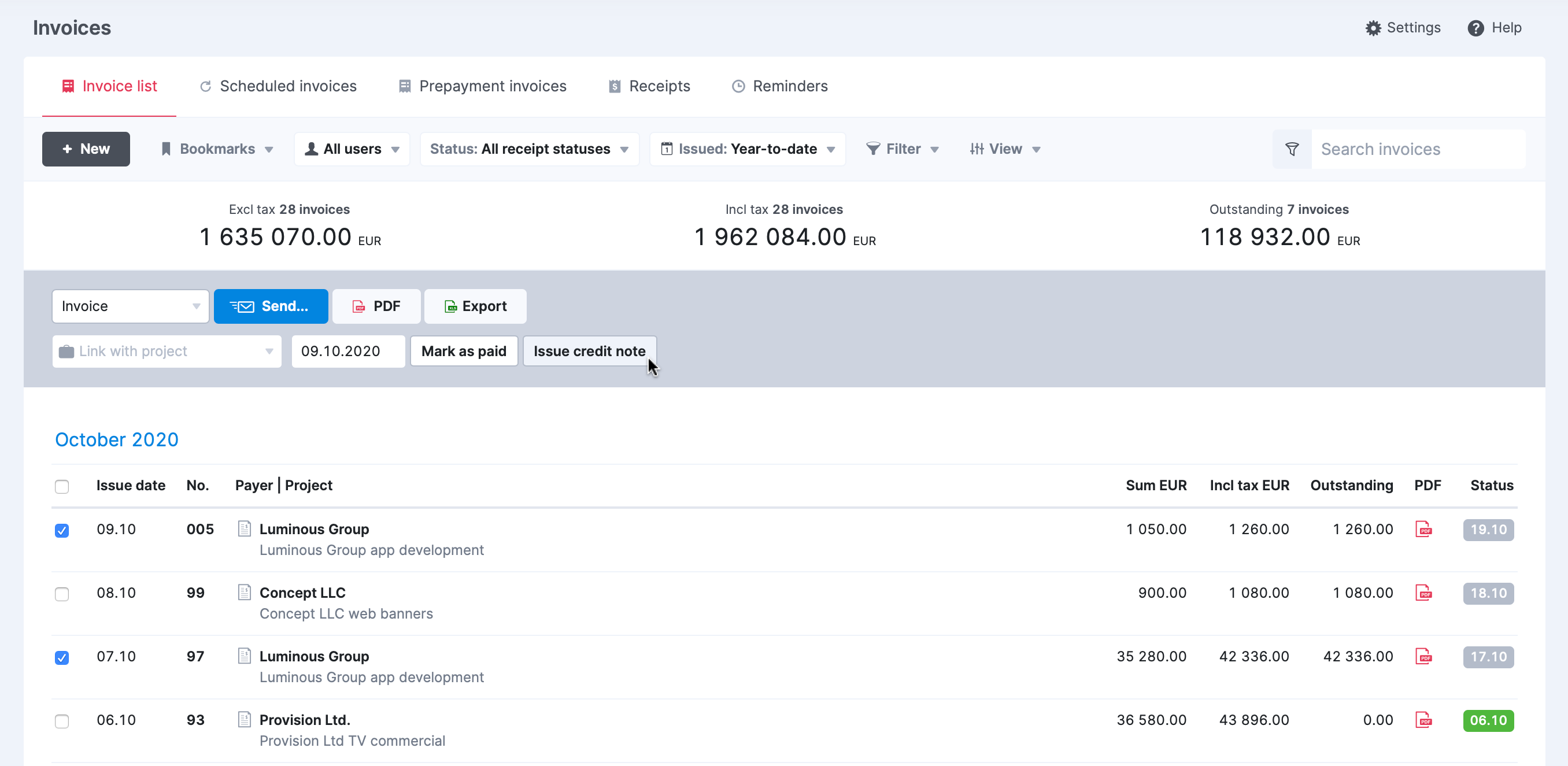 A credit note may also be partial, in case only some of the items on the invoice need to be corrected. For a partial credit note, create a credit note and delete the rows that should not be credited.
The credited sum can also be used as a prepayment for future purchases from the same customer, for example, if a new order is placed with necessary corrections.
The credit note should also be sent to the customer to indicate the cancellation (or return) of the payment of the original invoice. Just click Send to send out the credit invoice.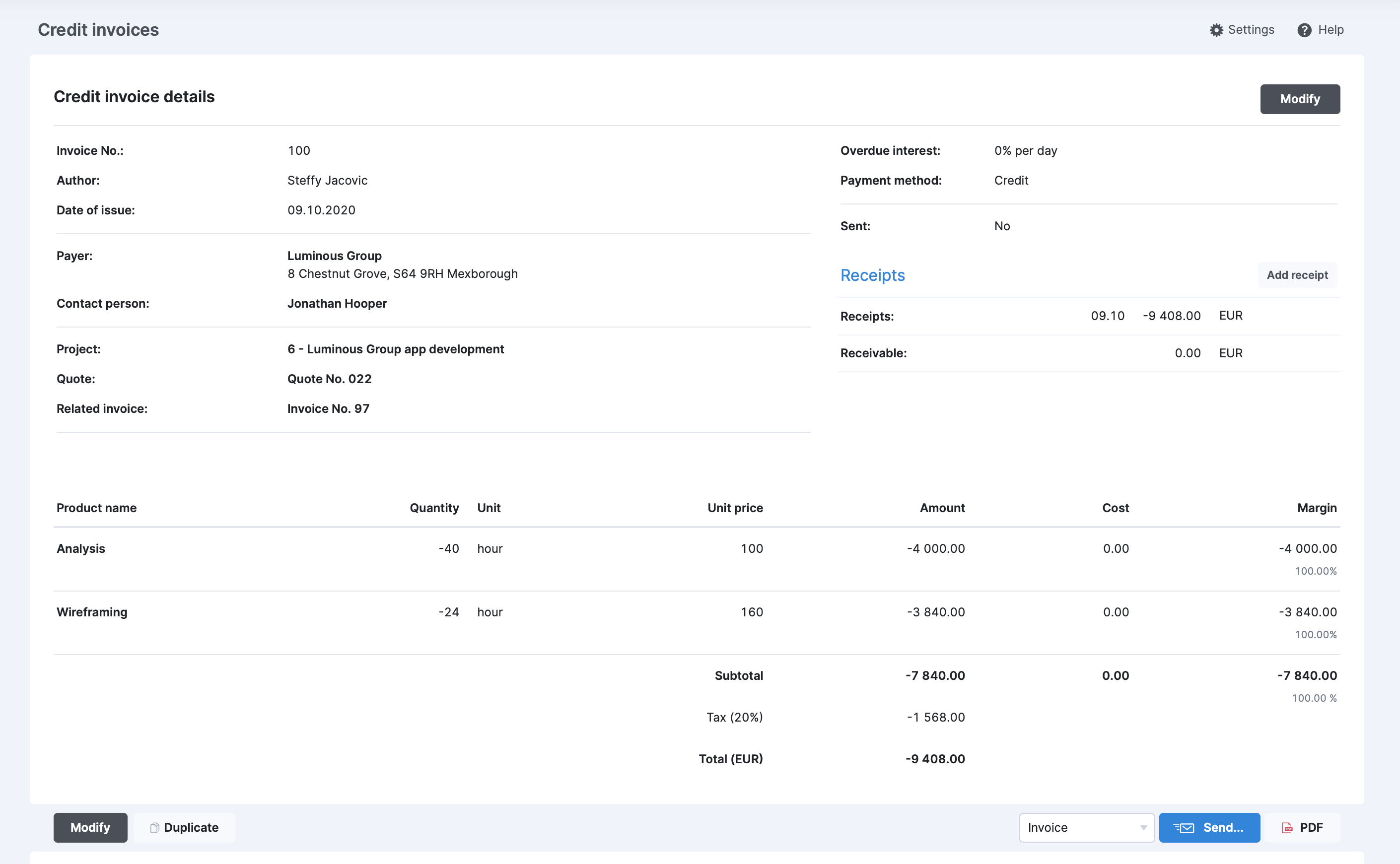 Additionally, you can add other files to email. Select or upload the files you want to send out along with the credit note.
All the sent emails with attachments can be seen under Reports > Sent items.
When the email has been sent, a window pops up with a few choices:
If you wish to save the sent email as a done task in relation to the contact, add a duration and Save the task.
You can also save this task and add another task to work on by clicking Save and add another.
Click on Close to ignore previous options.