Activity confirmation allows the supervisor to confirm the activities (calendar events and tasks) of their team members before these activities can be billed for. Activity confirmation goes hand in hand with work-time billing.
Go to Settings > Work and projects > Calendar and tasks and tick the option Use activity confirmations to activate this function.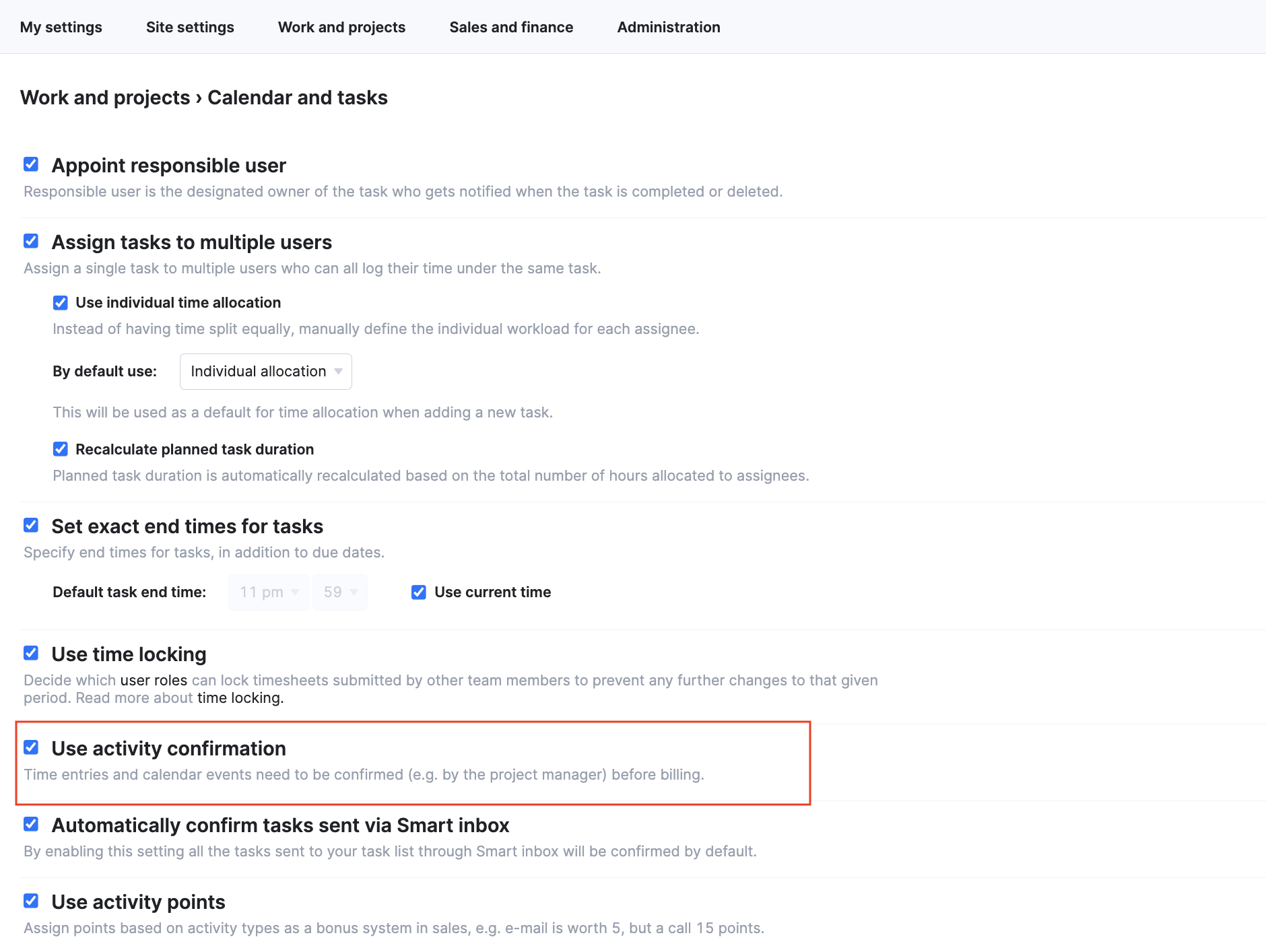 Let's take a look at an example of how this works.
A designer adds time entries under a task as they complete the work. Now a project manager can confirm whether all the activities seem valid for billing, etc.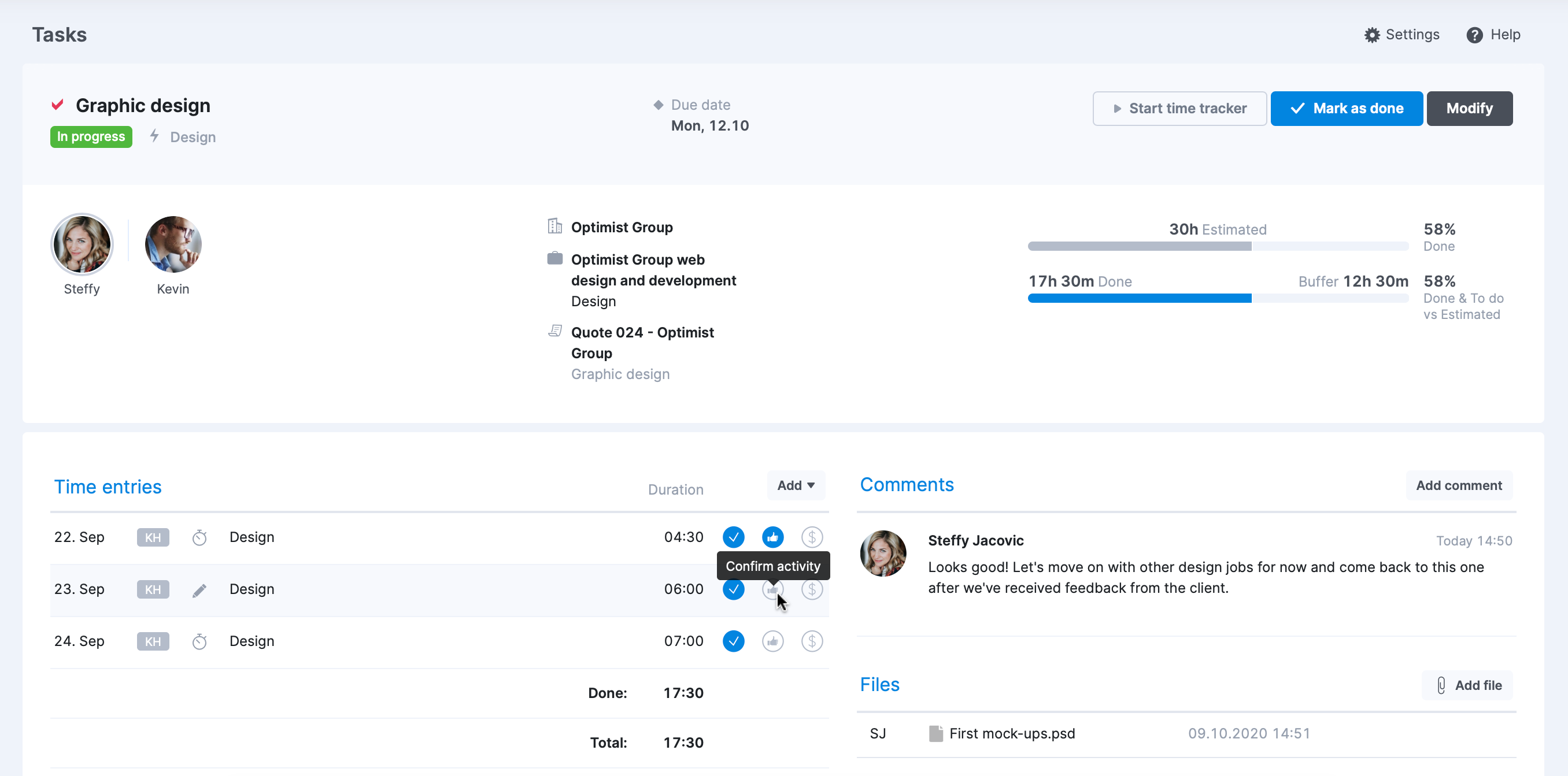 The same goes for calendar events. Open the relevant calendar event modify view and tick the box Activity confirmed and Save the event.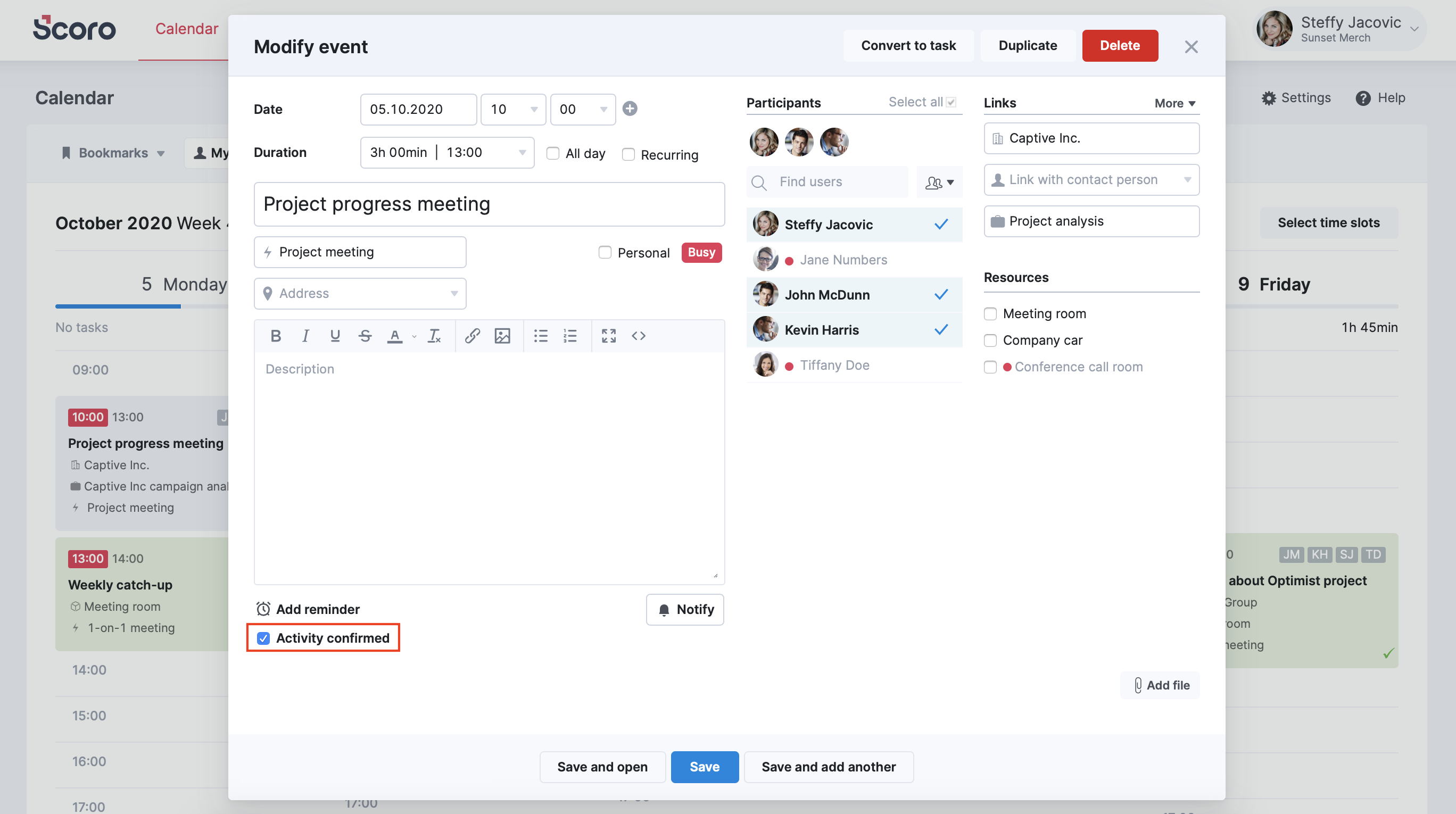 Now you can see a green tick under the event in the calendar, indicating that the event has been confirmed.
There is also a green tick visible in the event detailed view.

Once the activities are ready to be billed for, go to the detailed work report and filter out the relevant work (by dates, doers, project, etc.). Tick the activities you want to bill for and click Create invoice.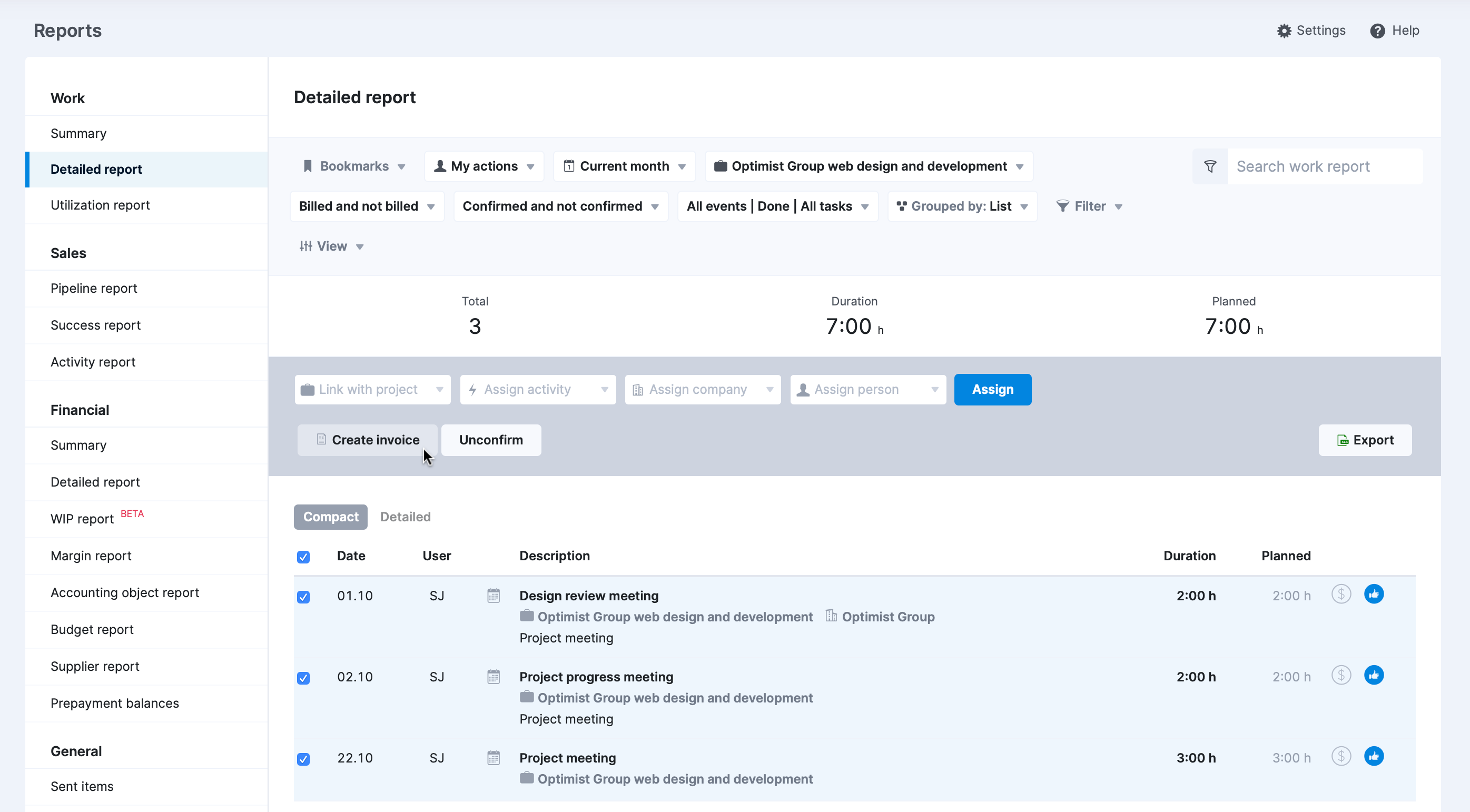 You can easily tell if a time entry has been confirmed and billed or not. There are two icon columns in the detailed work report and next to time entries in the task detailed view – one for each status. If a time entry is confirmed and fully billed, the icons are blue and green, respectively.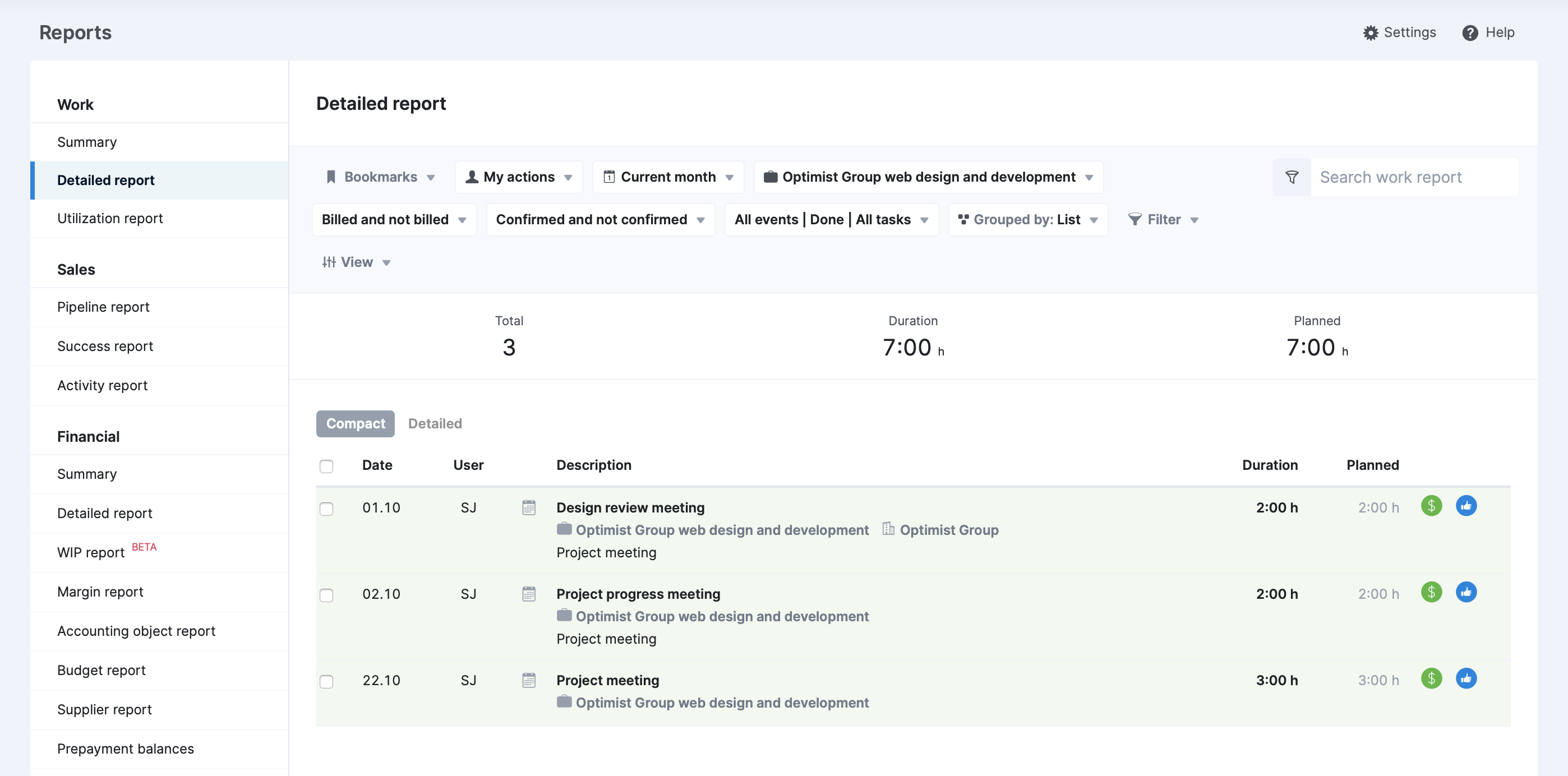 Yellow stands for a partially billed time entry and the icon is grey if it hasn't been billet yet. You can click on the billed icons to see the relevant invoice(s). If the confirmation icons are grey, the time entries still need to be confirmed before they can be invoiced.
It's also possible to confirm events and tasks from the work report. Just tick the relevant jobs and click Confirm.