With additional entities (formerly called 'company accounts'), you can manage different entities with just one Scoro site.
Note! Additional entities are a paid add-on. You need to be a site administrator to be able to add additional entities to your site.
To add another entity to your site, go to Settings > Administration > Plan, Add-ons & Billing, click Add entity and Save changes.

How to activate entities for users?
Administrators can select what entities are allowed for users, and which of them is their default entity (the one they log into and use on a daily basis). Go to Settings > Users and groups, and click on the user's name to make changes to their user rights.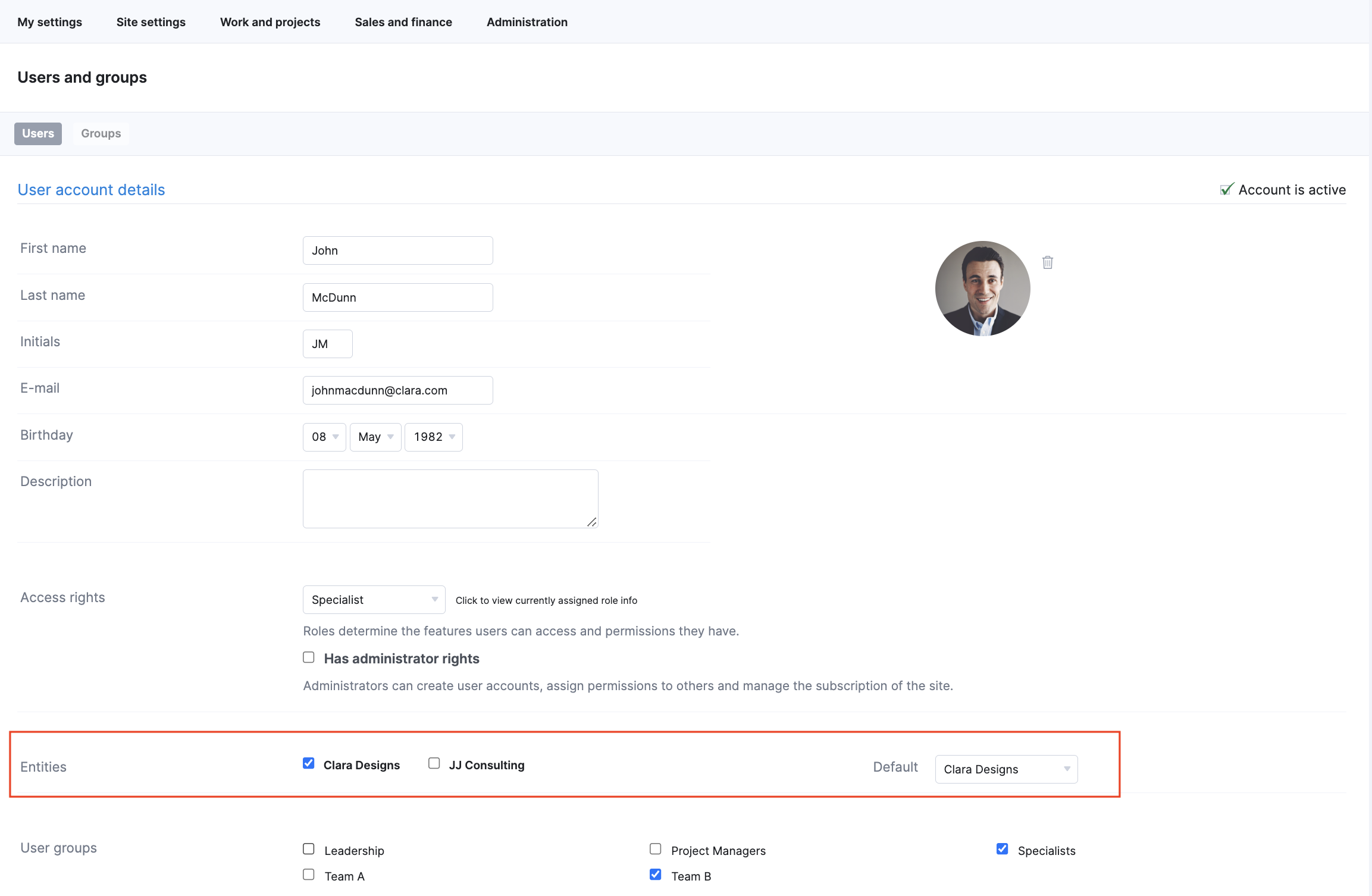 You can easily switch between different entities by clicking on your user name in the header and selecting the entity from the dropdown.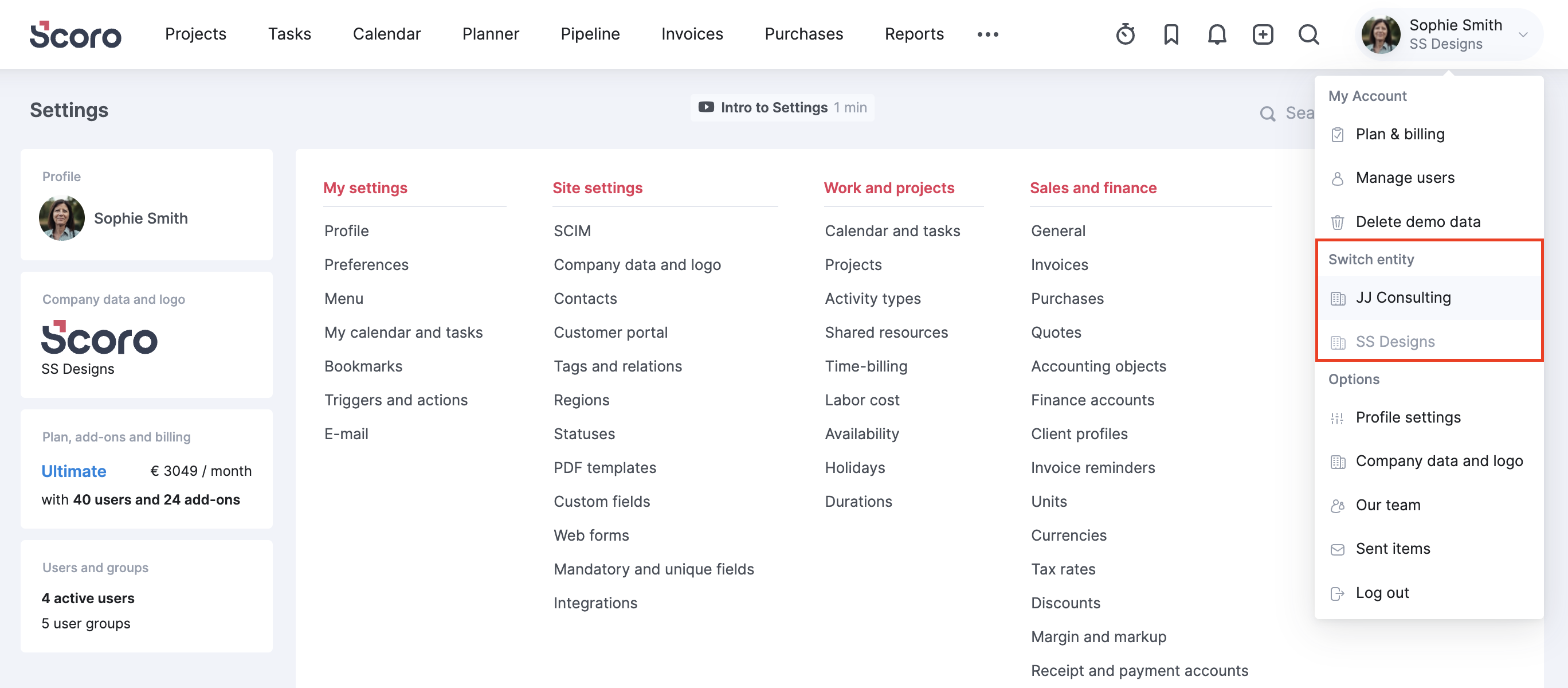 What is shared between entities?
Shared:
contacts (companies and people)
calendar
tasks
files
price lists
PDF templates
custom fields
budgets
work report
intranet
real estate
tags
statuses
mail lists
bookmarks
Financial information is not shared:
quotes
orders
rental orders
expenses
invoices
e-mails
revenue report
User's choice:
projects - make the selection in the project modify view
accounting objects - the selection option is in the object modify view
products - you can share any product or service between different entities. The selection can be done in the product modify view or in the product list (for multiple products or services at once)
Financial reporting on multiple entities
With summarized financial reporting, Scoro takes all of your entities' data and sums it up, so you can get a quick overview without switching between different entities.
Note! Summarized financial reporting works in the detailed financial report, summary report and pipeline report.