A scheduled invoice is not an actual invoice, it's more like an order for the system to automatically create an invoice for a scheduled time. Scheduled invoices are a convenient way to reduce manual work for invoices you create and send out regularly.
The default list of scheduled invoices shows only invoices in active status. You can change the status of a scheduled invoice by clicking on the status in the list (or select multiple invoices in the list and change all of them at once). Archive the scheduled invoices that aren't in use any longer, and pause scheduled invoices using the status Tentative.

You can filter the list based on different criterias, just use the Filter button.
Scheduled invoices can be sent manually or automatically.
Note! The envelope icon in the list view indicates that the scheduled invoice is sent out automatically.
Here's how you can create a scheduled invoice:
Go to Invoices list
Click on Scheduled invoices
Click on New
Fill in the invoice details and save it
In addition, you can create a scheduled invoice from an existing invoice. Open the invoice and click on Use data on invoice to ... and select Create scheduled invoice.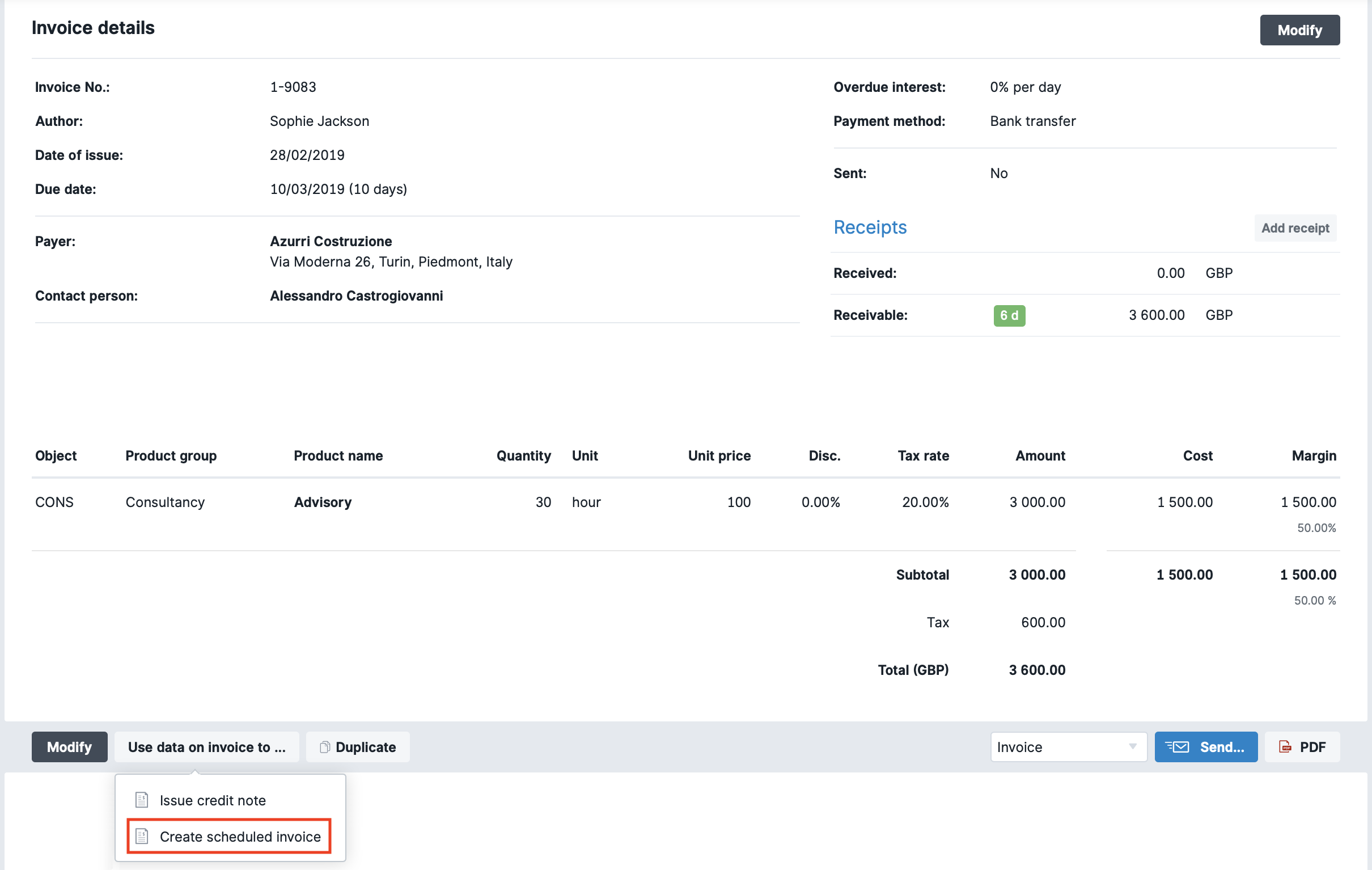 The important detail to focus on is Issue interval – how often the scheduled invoice should be created.
When you pick a recurring time, an option to choose a Date of last issue will appear. You can either select the option Indefinite, in which case the invoice will be created indefinitely. Or Pick a date when the invoice will be sent out for the last time (for example, the invoice is created every month until the end of the year).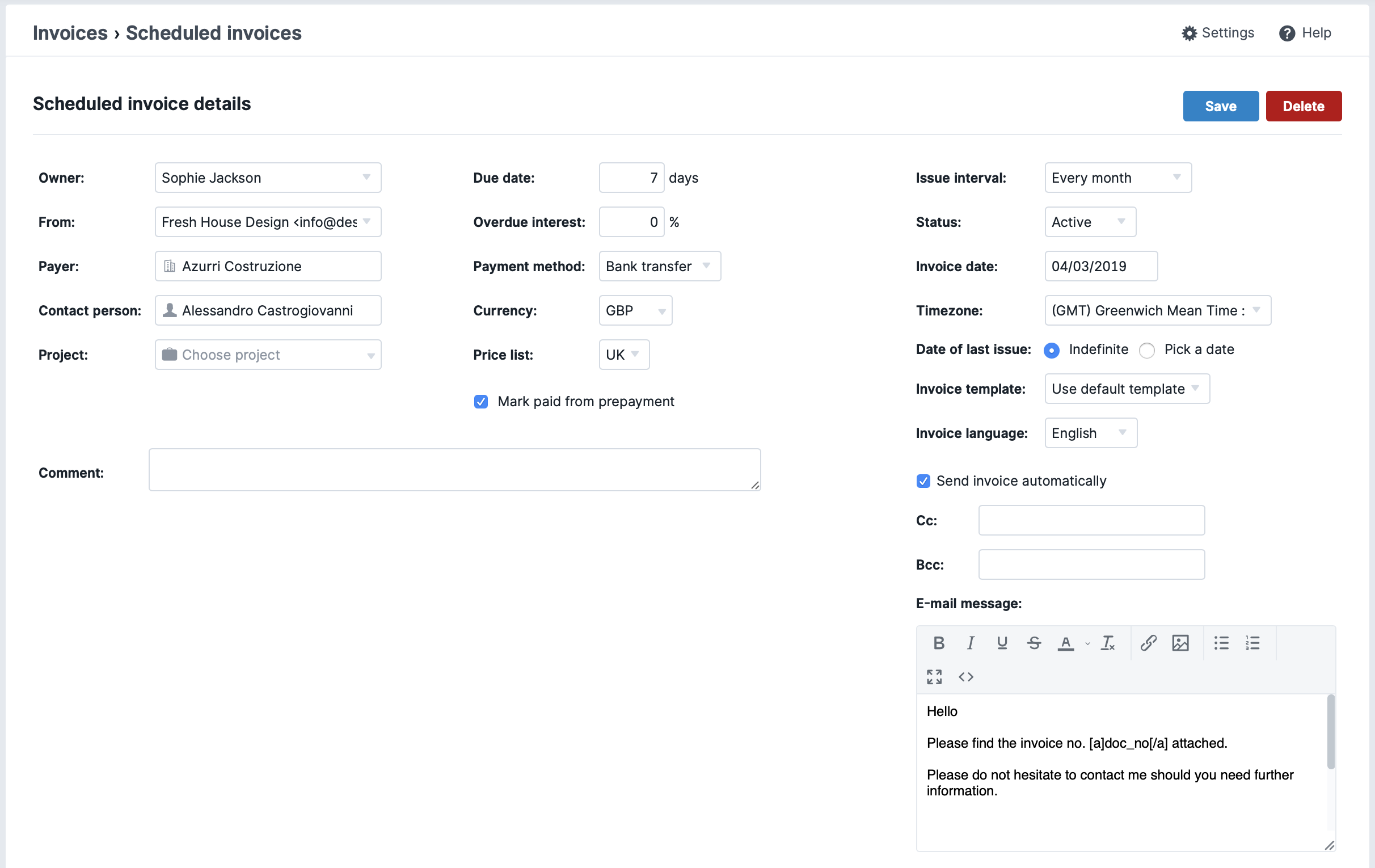 You can also choose, if you'd like the invoice to be sent outautomatically. Just tick the option. You can then fill in the e-mail message for this invoice and add your signature.
If the option to send the invoice automatically is not selected, then the invoice is still created on the selected time and appears in your invoices list. You can send it out manually from there if you wish. Just select the invoice from the list and click Send...