The Calendar view can be modified in various ways to meet your preferences. By default, you always see your own calendar. With the help of the user filter you can take a look at and add events to other team members' calendars, or even get an overview of your entire team's week.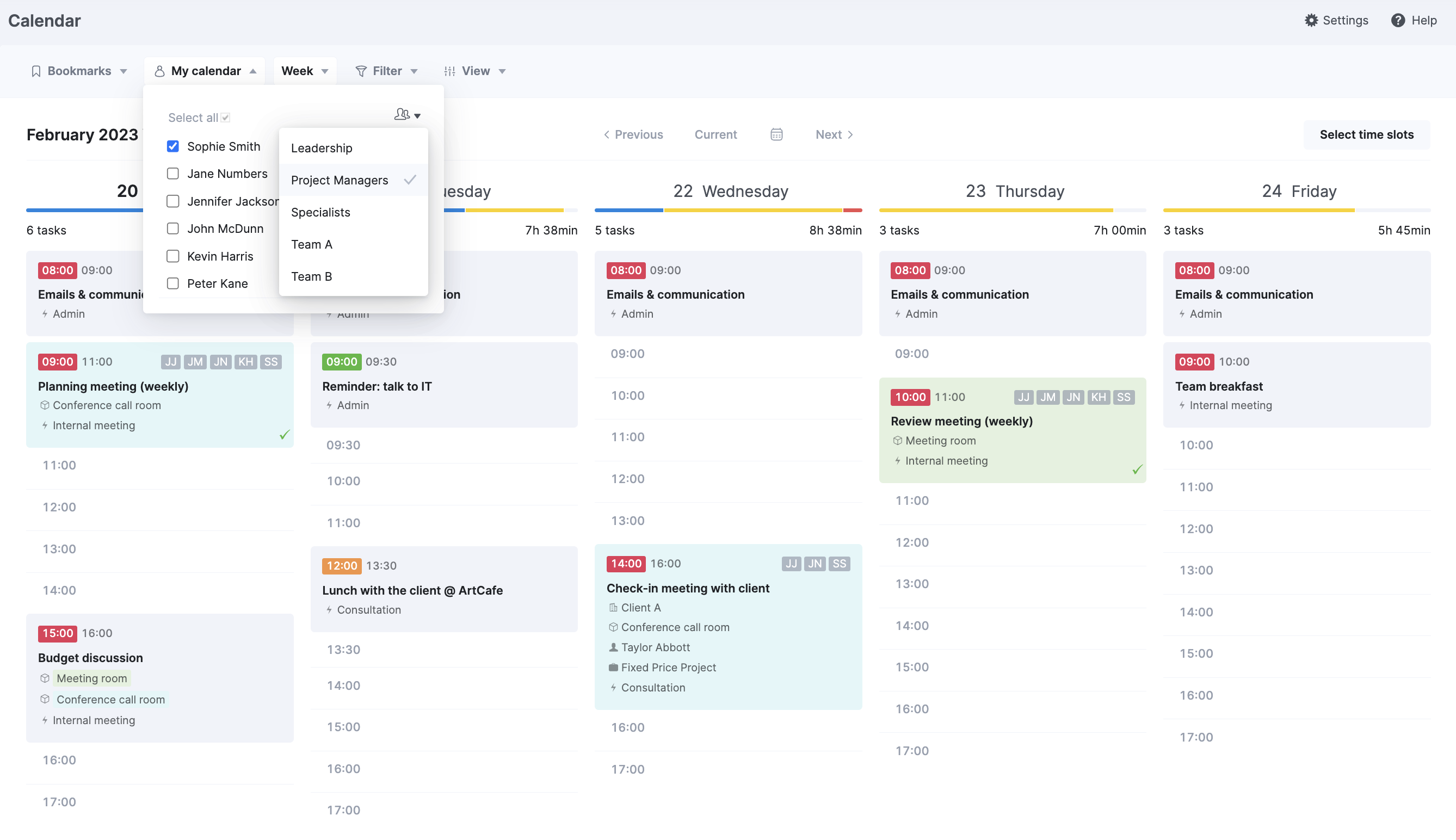 Set the preferred view for your calendar. The week view (pictured below) lets you to track your progress and get an overview of your scheduled tasks.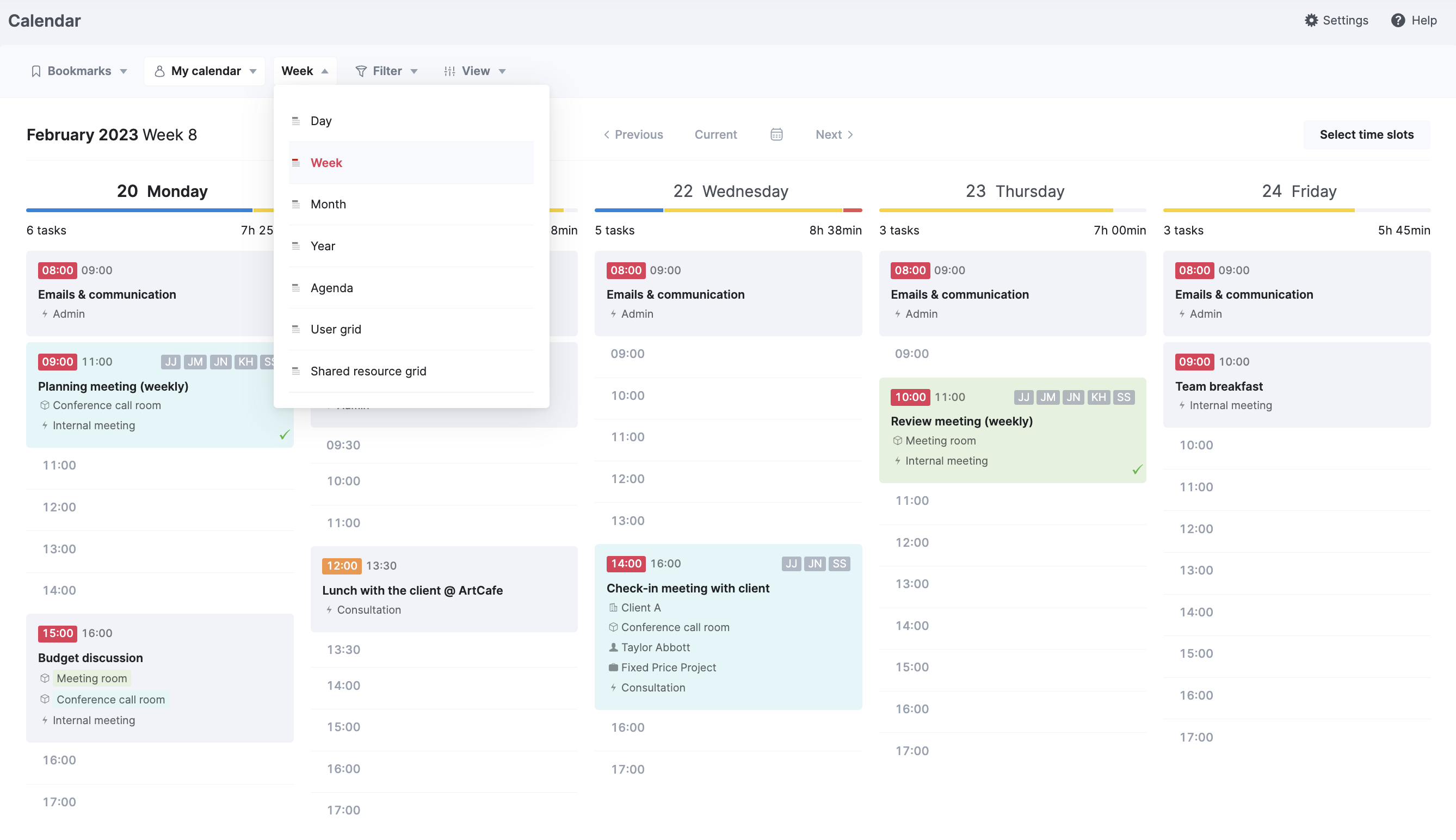 Click on Filter button to reveal all available filters. For example, you can filter out only out-of-office events, a certain project-related calendar, events with a certain status, and so on.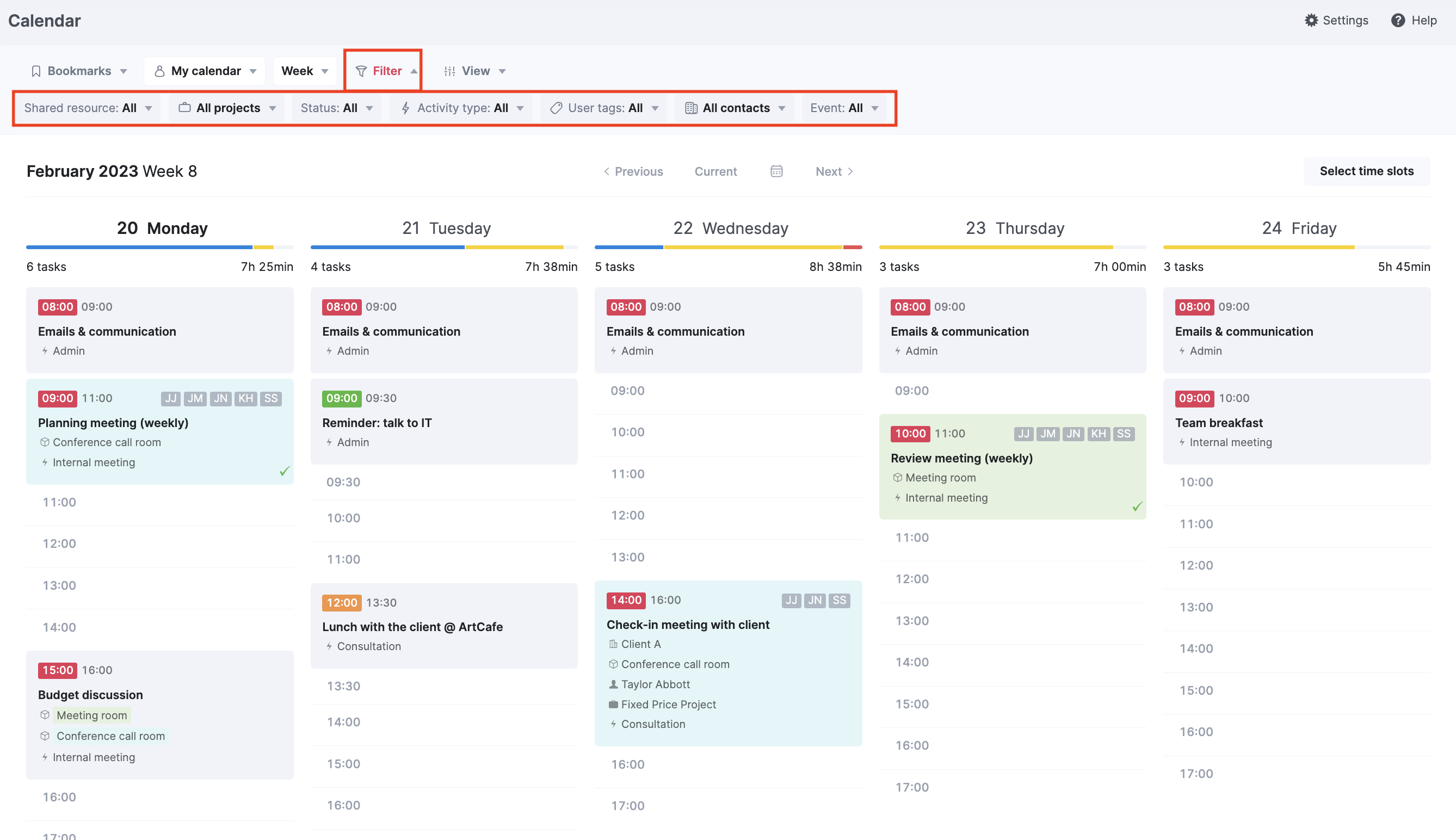 If you need to see a filtered view frequently, save the filtered view as your default view or as a bookmark for easier access.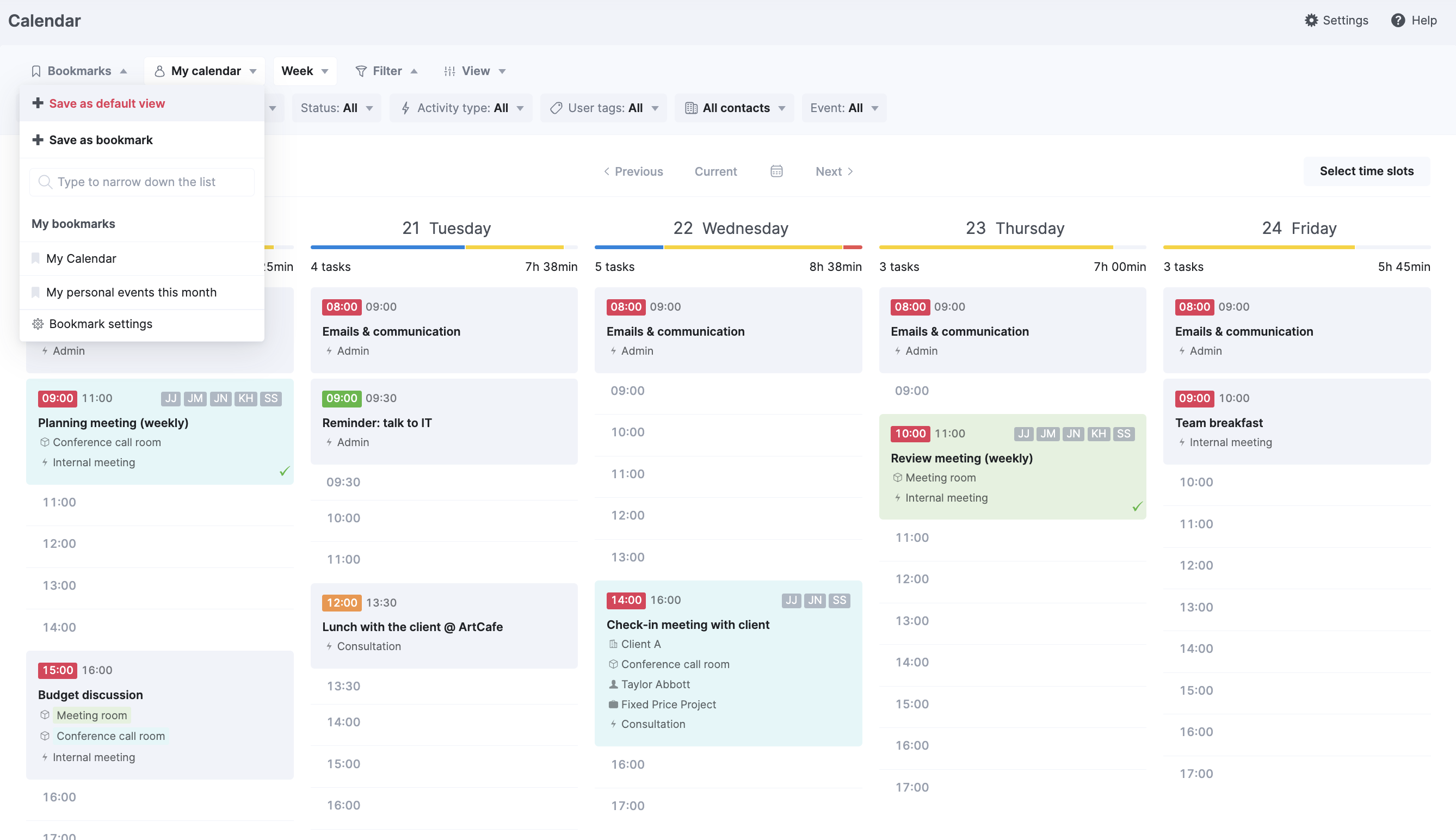 Click on the View button to customize the appearance of the calendar. For example, you can choose the length of day in your calendar by adjusting the time grid. This way you can just view the hours relevant to your work (e.g. from 10 a.m. to 6 p.m.).
Tick the suitable view options and click Display.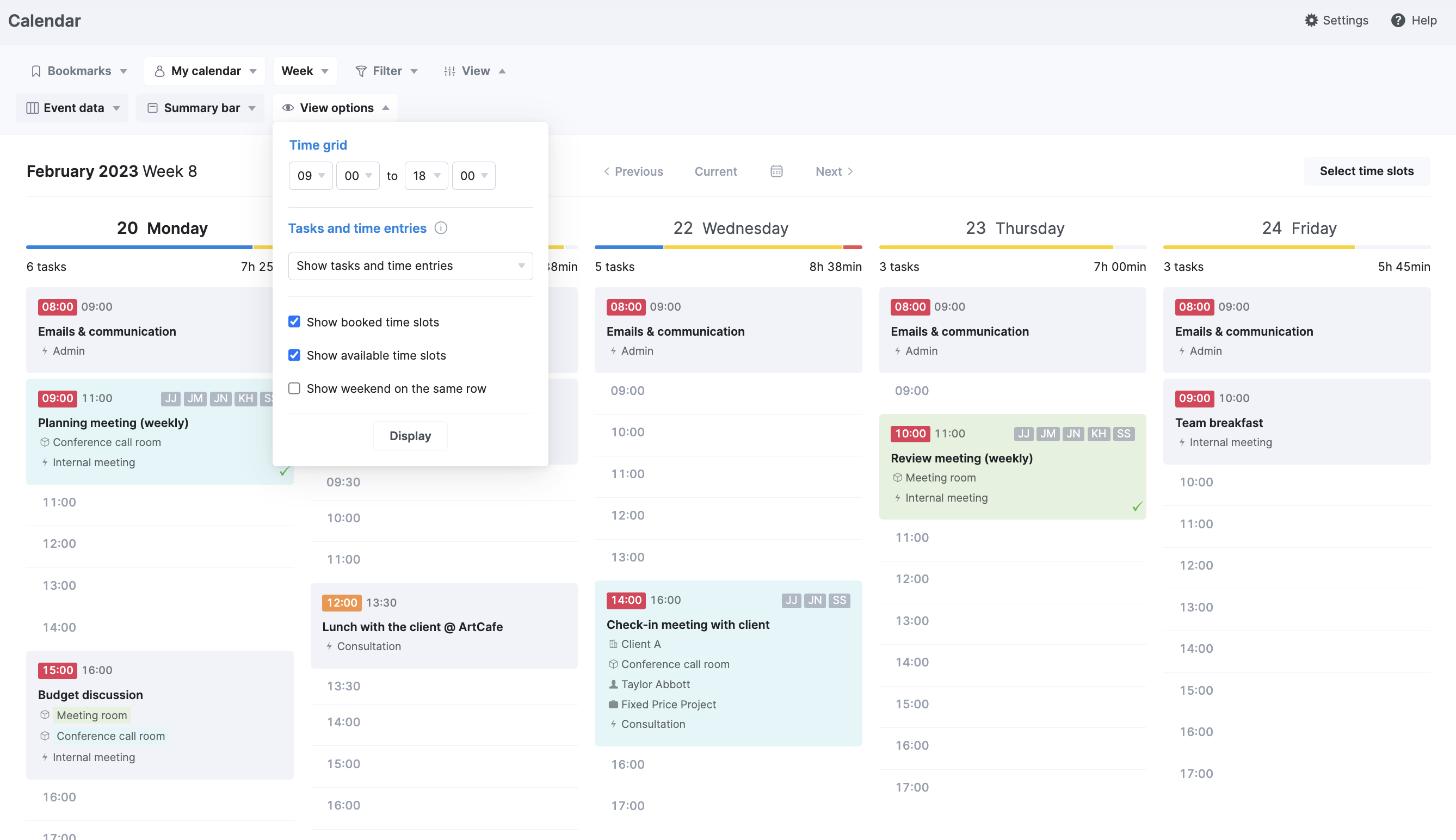 You can easily drag and drop events around to reschedule them within a single day or week.
You can change your calendar set up under My settings > My Calendar and tasks.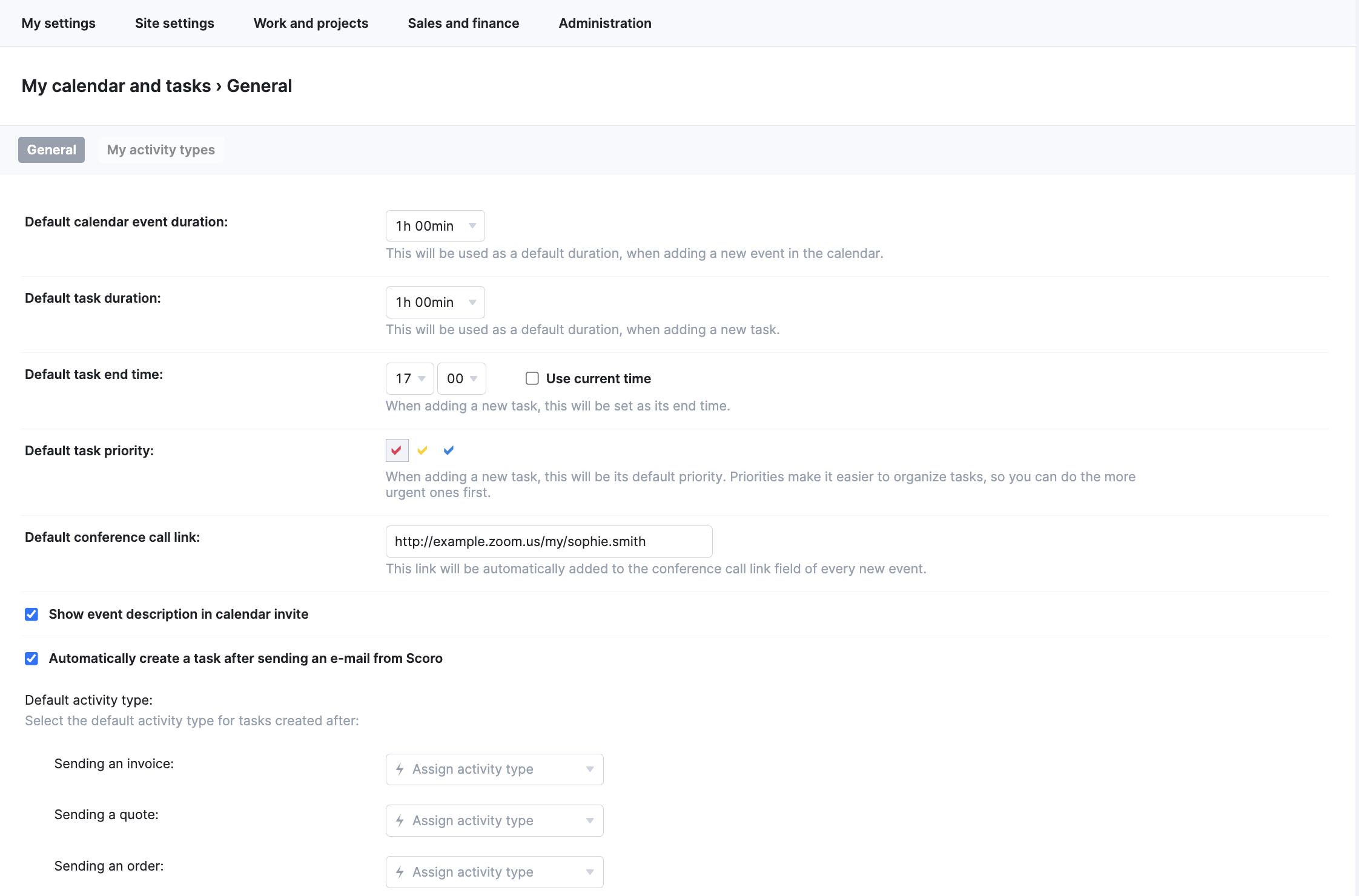 If you wish to integrate your Scoro calendar with some external calendar, such as Google, Exchange or iCal, head to Settings > Site settings > Integrations.